When your legs get tired after a long day, elevating them can help you relax and wind down. While using a stack of pillows for elevation is common, you can choose from our list of the best leg elevation pillows for optimal comfort. These pillows allow you to adjust the elevation angle as per your comfort. Raising your legs to a proper angle helps align the spine and reduce pressure on the back and the legs. You can use leg elevation pillows to relieve pain from surgery or injury. However, it is safe to consult your doctor before using them. So, check out our list of products and features to choose the right pillow.
13 Best Leg Elevation Pillows


The supportive foam wedge pillow from DMI provides optimal elevation to position the legs above the heart for improved blood circulation while decreasing the back's pressure. It retains its shape over time and helps relieve back and knee pain. It also helps combat varicose veins and restless leg syndrome. The pillow promotes quick recovery from leg or knee surgery that requires leg elevation. This wedge measures 19.25×23.25x8in and has a removable poly-cotton cover.
Features
Lightweight
Machine-washable cover
Long-lasting high-density foam
Optimum angle
Large supportive base
The ergonomic leg elevation pillow from Ebung contours the natural shape of the lower leg to ease pressure while reducing swelling, edema and improving spine alignment. It is designed to maintain its shape for long-lasting performance and provide optimum support to tired muscles and ligaments. This multipurpose pillow measures 24x21x8in and helps post-surgery therapy and pre/post pregnancy support.
Features
Hypoallergenic
Washable cover
Ergonomic design
Two-year warranty
High-density memory foam
The innovative LightEase elevation pillow allows easy repositioning while lying down and single-hand portability from one room to another. It is ideal for post-surgery support as it rests the injured leg. It is fabricated from soft but firm memory foam to elevate and support the leg. The 45°angle boosts blood circulation while reducing leg pain and edema. This lightweight pillow's dimensions are 29x13x9.5in, and it has a compact build for easy storage.
Features
High-density memory foam
Soft plush fabric cover
Hypoallergenic
Machine-washable cover
Dual handles
Contoured channel
The silver-grey color and soft plush of the Allsett Health leg elevation pillow complements the room decor while retaining its original brightness. It keeps both legs elevated on its base to enhance circulation and relieve leg pain. It corrects body posture by spine and coccyx alignment and supports tired muscles. The pillow measures 24x21x8in and keeps the leg cool.
Features
Hypoallergenic
Breathable and washable cover
High-density memory foam
Soft fabric
The versatile multi-positional leg rest from 5 Stars United is shaped like a half-moon and provides support to the knees and relieves pressure from the lumbar area while increasing blood circulation. It can be used in multiple positions, between the legs, under the knees, under the ankles, under the lower back, and even under the neck to improve body alignment and reduce pain. The top layer is constructed from high-density memory foam and conforms to the body shape, while the inner core is made of sturdy foam that offers long-lasting resilience. This compact pillow measures 20.4×7.8×4.3in.
Features
Multi-positional
Machine-washable cover
Ergonomic curved design
Breathable case
Light lemon aroma
The convenient height insert from PureComfort makes it easy to adjust to personal comfort and requirement. The channel immobilizes the injured leg and knee joint post-surgery to hasten the recovery and healing process. It can accommodate hot and cold packs to provide relief from pain and swelling and eliminate the chances of allergies and rashes.
Features
High-density memory foam
Soft bamboo cover keeps the leg cool
Odorless
Channel design
Machine-washable cover
Meets CertiPUR-US standards
The Milliard double leg elevator pillow has an innovative dual-channel design that contours both legs while giving them a relaxing lift. The 45° angle of elevation optimizes the healing process and promotes quick recovery of injured legs and post-surgery knee joints. It also reduces the blood flow to the injured areas, reducing pain and swelling. It also helps combat the appearance of varicose veins. This wedge pillow measures 32x22x9.5in.
Features
Two sculpted leg channels
Machine-washable cover
CertiPUR-certified
45° elevation
Dense polyurethane foam
OasisSpace leg elevation pillow precisely conforms to the leg contours to provide maximum support and relaxation. The gentle angle of elevation helps relieve hip, knee, and back pain while reducing swelling and varicose veins. It is ideal for post-surgery recovery and to improve sleep quality. This wedge pillow is fabricated with 1.5-inch memory foam on top of a resilient inner foam layer that maintains its shape even with frequent use. It measures 23x21x8in and is fitted with a hypoallergenic, breathable bamboo fiber cover.
Features
One-year warranty
Removable, washable cover
Anti-slip dot keeps the pillow stable
Ergonomic curved shape
Optimal density memory foam
Lounge Doctor leg elevation pillow provides complete stability with no risk of accidents. It helps reduce leg swelling, back pain, varicose veins, and pregnancy discomfort. The premium-grade open-cell foam is covered with fabric to maintain hygiene and cleanliness. The medium wedge measures 23x18x11.75in and provides optimal support.
Features
Anti-slip grip dot base
Removable and washable cover
Stain- and moisture-resistant
Available in three sizes
Ergonomic contoured shape
The Bekweim elevation pillow is crafted from premium extra dense foam along with an additional one-inch memory foam topper. It is firm and supple enough to mold to the body shape. This multipurpose pillow elevates the legs gently to promote blood circulation, relieve muscle tension and reduce pressure on the lower back. The inner bamboo fiber cover promotes adequate airflow, while the additional soft polyester cover provides comfort. It measures 28.5x24x6in.
Features
Extra-long length
Two removable covers
Anti-slip base
Dual-layer foam construction
Hypoallergenic and breathable cover
The ultra-comfortable leg elevation pillow from Lenora features a double-layer construction to provide optimal support. It has a gentle inclination that adequately raises the legs to reduce pressure from the lumbar region while decreasing swelling, inflammation, and pain. The dimensions of this wedge pillow are 23.6×16.5x8in, and it retains the shape required to keep the legs elevated without sinking into the pillow.
Features
Removable and washable cover
Ergonomic angle
High-density memory foam upper
Firm foam base
The inflatable Wey & Fly leg elevation pillow set includes one wedge pillow and one leg elevation pillow. These multi-function pillows work as foot pads, under the knee, behind the back, or even under the neck. They feature a quick air valve that makes them travel-friendly. The high-quality PVC construction minus the use of harmful chemicals makes them comfortable.
Features
Two-piece set
Easy to inflate and deflate
Lightweight and portable
Wipes clean
Odorless
Duro-Med's leg and foot elevation pillow is crafted from polyurethane foam that provides comfortable and firm support to the injured ankle or foot. Its wrap-around design keeps the leg elevated to relieve the pressure and ensure correct circulation. You can use it to prevent pressure sores and promote quick recovery from surgeries. It features an adjustable hook and loop that keeps the leg immobilized and protected. This round contoured pillow measures 12x12x4in and has a soft flannel cover.
Features
Contoured shape
Adjustable hook and loop
Machine-washable cover
Improves circulation
How To Choose The Right Leg Elevation Pillow?
Here are some important factors to keep in mind while buying a leg elevation pillow.
Materials: Look for pillows having memory foam or high-quality polyurethane that offer firm support and retain their shape even after long-term use.
Comfort: Consider buying a pillow with a breathable cover and foam that can expel warm air and maintain a comfortable temperature. The pillow should be contoured to adapt to the shape of the legs.
Stability: The pillow should have an anti-slip base to prevent slipping and sliding whenever you change positions. A textured cover provides stability.
Functionality: If you invest in a leg elevation pillow for post-surgery recovery, look for the one that you can use later too. It should promote quick healing while also serving as relaxing support pillows.
Base width: Look for pillows with a wide width to ensure your legs don't slide off in the night, especially after an injury or surgery.
Can You Use Leg Elevation Pillows Like Regular Pillows For Your Head?
You can use some leg elevation pillows to elevate your head during sleep. Using a wedge pillow for side sleep offers shoulder and neck support to align the body. The incline may also give relief from sleep apnea and acid reflux.
From tackling pain, speeding up recovery to preventing cramps, a leg elevation pillow can be your trusted companion to address all these issues and more. Choose from our list of the best leg elevation pillows in your therapy routine to pamper your limbs and treat several health issues.
Recommended Articles: 
The following two tabs change content below.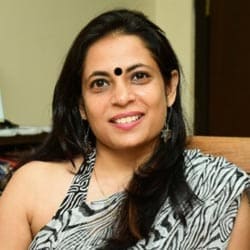 Priti Bose
Priti Bose is a poet, songwriter and blog writer. She did her masters in English, Public Relations and Advertising. Her creative skills and hunger for details make her do in-depth research on the topics she covers. For MomJunction, she writes on product analysis and reviews, especially for kids' products, toys and gifts. Before her association with MomJunction, Priti worked in the...
more