After a long day at work, you might feel your legs heavy, sore, and tired. This is also true for people who do intense workouts at the gym, athletes, or someone suffering from old age or medical conditions.
Leg massagers can help relieve the swollen legs and tired muscles and are convenient to use at home. They use different massaging techniques to improve blood circulation and reduce tension and pain. Here is our list of the best leg massagers and tips to choose the right one. It is important to consult your therapist or doctor to check if it is good to use.
Top Products From Our List
11 Best Leg Massagers
Fit King leg and foot massager uses a sequential compression technique to relieve the fatigue and pain from the stressed legs. It improves the blood circulation in the legs and foot and works well for people suffering from swollen feet, restless leg syndrome, varicose veins, edema, or who do intense workouts, or sit or stand for long hours.
The portable design makes it ideal for carrying along, and the adjustable Velcro fits most sizes. It works in two modes with different massage techniques and has three intensity levels to adjust the airbag pressure on your legs and feet. It is easy to operate from where you sit, and there is no need to bend to change the settings.
Pros
Durable construction
Includes two free extensions
Comfortable design
Auto shut-off feature
Includes a storage bag
Cons
Air pressure is relatively high
Noisy

If you suffer from leg fatigue due to exercise, or long hours of sitting or standing, a Renpho leg massager will provide short-term relaxation. This massager uses an airbag compression technique to simulate squeezing and helps relax the leg muscles. It provides relief to the entire leg as it covers the calves, feet, and thighs.
The handheld controller allows you to use this massager either in a sitting or sleeping position. Also, it has six different massage modes and four intensity levels to select from. The Velcro straps are easy to adjust for different leg sizes and can be used by everyone in the family.
Pros
Multiple modes of operation
Auto shut-off timer
Separate calf and thigh wraps
Handheld controller
Easy to use
Lightweight
Travel-friendly
Cons

One leg massager works for everyone in the family and uses 2×2 airbags to simulate the kneading massage experience to calves and arms.
The Velcro adjustable wraps are easy to put on and adjust the mode and intensity as required. It has two modes and three intensity levels. You can leave the massager on while you fall asleep as it relieves your muscles from the soreness and improves circulation. It gives a spa-like experience at home.
Pros
Safe twenty-minute auto shut-off feature
Easy to operate
Travel-friendly mesh storage bag
Soft and comfortable inner fabric
Multi-position massager
Portable design
Handheld controller
Not too loud
Cons
Some might face fitting issues
Thick and heavy cuffs

Quinear leg and foot massager gives you a relaxing massage and soothing heat to relieve the stress and pain in the legs. The adjustable heating function makes the circulation better and uses two airbags to simulate kneading and stroking massage techniques. This massager offers a personalized massage experience with three different modes and intensities. The handheld controller and adjustable Velcro wraps make it comfortable to wear and operate the massager.
Pros
Removable inner layer for cleaning
Machine-washable inner layer
Portable design
Travel-friendly carry bag
Twenty minutes auto turn-off function
Comfortable
Cons
If you have longer legs, it might not cover the calf area fully
Slightly difficult for older people to put on

Get a full leg massage in the comfort of your home with this Zeso reathlete leg air massager. Using this leg massager regularly as instructed shows improvement in blood circulation that helps you recover fast and relax.
You can adjust the compression intensity to three levels and select the massage mode from four different modes. Select the heat option for better performance and to reduce joint pains. The Velcro adjustments at the calves, thighs, and feet are adjustable to different leg sizes and fit most family members.
Pros
Quiet motor
Travel-friendly carry bag
Targeted heat mode for knees
Breathable fabric
Targeted choice of massage
Cons
No auto shut-off feature
Might face fitting issues for larger leg size

Make your massage experience warmer and comfortable with this air compression leg massager. Apart from three modes of massage options and three intensity levels, you can also adjust the heat. This helps improve blood circulation and relaxes the stressed muscles and swelling that occurs due to various health and lifestyle reasons. The adjustable velcro wraps are easy to put on and fit most leg sizes with no trouble. It is made of breathable outer fabric and soft inner fabric that makes them comfortable to wear.
Pros
Includes extension wraps
Larger handheld controller cord
Can be used for arms
Auto shut-off timer
LED screen display
Cons
Noisy operation
Some might feel high pressure

If you are someone who works for long hours with no movement, or a sports person, or someone who has issues like restless leg syndrome, varicose veins, edema, and poor circulation due to old age, this massager should work for you. The air compression puts pressure on calves and feet, relieving you from sore and tired legs. It has two modes, and three intensity levels to select from and has adjustable Velcro straps to suit different leg sizes.
Pros
Twenty minutes auto turn-off for safety
Easy to operate
Breathable and comfortable fabric
Easy to carry
Can use in sitting and sleeping position 
Cons
Noisy massager
No heating option

Oliver James two-in-one leg massager uses the air compression method and the heating option to alleviate pain and reduce the strain in calves and feet. With four massage modes, four intensity levels, and an optional heat feature, you can have the best massage experience at home. Select the desired mode that suits your problem and relax your legs from the stress and pain. It improves circulation and can reduce swelling in the legs caused due to inactivity. The adjustable Velcro straps make them suitable for different size legs.
Pros
Targeted compression feature
Soft and comfortable fabric to wear
Foldable and travel-friendly
Overheat protection
Durable material
Twenty minutes auto turn-off feature
Cons

Experience the compression massage from calves to toes and feel the relaxation in your tired legs with this leg and foot massager. It works to relax muscles after a workout or training, improve circulation, alleviate pain in older people, and relieve fatigue and pain caused due to long work hours.
The six massage modes, three intensity levels, and heating features personalize the massaging experience. Also, the adjustable Velcro straps are easy to put on and fit different people.
Pros
Twenty minutes auto shut off function
Adjusts heating to three levels
LCD screen control
Easy to operate
Cons
Can burn the skin in the high heat setting
Hard-to-remove Velcro straps

With three different massage and heating modes, this air massager improves blood circulation, relaxes the leg muscles, and relieves fatigue caused due to various health and lifestyle reasons. The heating modes with different intensity levels offer a better massage experience. It is easy to operate with the handheld controller and provides all-around massage for calves and other places where you place it.
Pros
Adjustable leg wraps fit different sizes
Multi-position massager
Twenty minutes auto shut-off feature
Compact design
Cons
Not washable
Noisy compressor
No heating option

Normatec pulse 2.0 uses patented pulse technology to provide effective compression massage. This massager helps improve circulation, relieve pain, decrease muscle fatigue, and also works for athletes. It works on zone boost for targeted attention and has seven levels of intensity to select from. These recovery boots cover entire legs and are perfect for overall relaxation.
Pros
Internal battery for cordless control
Digital control screen
Can control pressure and time through Bluetooth
Easy to put on and off
Lightweight
Cons
Zipper gets stuck after few uses

How To Choose The Right Leg Massager?
Here are a few factors to consider before buying a leg massager.
Massage technique: Most leg massagers use air compression or shiatsu massage to treat sore and tired legs. Select a suitable technique for your leg issue and how you want your massager to exert pressure on your legs- kneading, rolling, or stroking effects.
Design: Leg massagers should be comfortable to use in sitting and sleeping positions. If you find it hard to bend and put on shoes, look for a simple design that allows you to use them without needing help. This makes it convenient to use when you are alone at home.
Coverage: Some leg massagers are flexible to cover all the areas, while others are made for a particular part, such as calves, feet, and thighs.
Portability: A portable leg massager is convenient to use anytime, anywhere. It helps you to carry it on your long trips, where you sit for extended hours and might need a leg massage immediately as you get down.
Features: Look for different massage modes and intensity levels, as this helps you personalize the massage experience. It also gives you a choice to target either one area or multiple areas in different ways. You can even look for additional features, such asthe heating option for better relaxation.
Size: If you have long legs and a bigger calf size, look for the Velcro extensions and measure your calf circumference before you pick one.
Comfort: Make sure it is made of breathable fabric that doesn't make you sweat and is comfortable to wear.
Frequently Asked Questions
1. Will a leg massager help my muscles recover quickly after jogging or running?
After jogging or running, you might feel your legs get sore and tired. A quick leg massage can speed up the recovery and relieve the pain and stress as it improves blood flow and the oxygen supply in the muscles. This helps control the lactic acid build-up after an intense exercise and relax the stiff muscles.
2. How long can I use a leg massager?
It is always recommended to take your doctor's advice for the optimum use of a leg massager. Most leg massagers provide twenty minutes of auto shut-off time, and many professionals agree that 20 to 30 minutes of massage time should be enough to treat the issue. It is important to follow the instructions from the manual as overuse, and high pressure may lead to muscle damage.
3. Does vibration loosen muscles?
Yes, vibration increases the temperature by transmitting energy to your body. This helps improve blood circulation and relieve muscle stiffness.
4. Does a leg massage help blood circulation?
A leg massage can help improve blood circulation as it exerts pressure on areas where the muscles become stiff and sore, either due to intense movement or inactivity. When this same pressure is released, new oxygen-rich blood flows into the area, helping the sore muscles relax.
5. How often should I use a leg massager?
Using a leg massager once a day is standard. However, it entirely depends on your medical condition, and it is recommended to consult your therapist or doctor to know what works best for you.
Getting a leg massage every time you experience sore and tired legs is not feasible for many reasons. These leg massagers are convenient and comfortable to use anytime when you need a quick leg massage. We hope that our curated list helps you find the best leg massager that works for you.
Recommended Articles: 
The following two tabs change content below.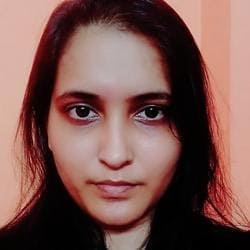 Sristi Suman
Sristi Suman is a freelance content writing covering various segments and specialties. Driven by her love for writing, she expanded her arena to industries, including travel, automobile, FMCG, and infrastructure. She has been associated with MomJunction for more than two years and covers the products in the sports, adventure, travel, and health sections. Sristi continues to tread industry verticals and...
more