If you have brought home a DSLR camera, soon you might realize that the kit lenses that accompany them are not suitable enough for low light photography. The best lens for low light photography is made with a higher aperture, the size the lens can open to capture light.
It's important to know that you can choose from two types of lenses: prime lens and telephoto lens. Prime lenses are available at lower costs and have a fixed focal length. Telephoto lenses, on the other hand, have a long reach, thus letting your creativity come to life. In this post, we have listed some of the best lenses for low light photography. The options listed here are lightweight, compact, and easy to clean, thus making them perfect for use just about anywhere.
11 Best Lenses For Low Light
This standard lens boasts a brilliant F1.8 maximum aperture, so you never have to worry about poor picture quality in low light situations. It has a 7-blade circular aperture that helps you master the bokeh effect. With a 75 mm focal length with APS-C sensor, it is ideal for portraiture. Its aspherical element helps to control spherical aberration and coma perfectly. With its double-glass configuration, it suppresses field curvature and distortion. It is also equipped with a 49 mm filter diameter and an E-mount. You can also check this video out for a brief review of the product.
Pros
Impressive auto focus
Image stabilization
Suitable for beginners
Lightweight
Cons
It may take some time to focus.
Price at the time of publication: $249.0
This lens from Canon offers a moderate wide-angle lens that can be equalled to a 35 mm on a full-frame camera. Its in-built stepping motor ensures a smooth and quiet autofocus whenever you record a video. With a 7-blade circular aperture, it ensures a beautiful background, every single time. Its aspheric element and shining f/2.0 lens also ensure that it gives you the best quality while working in low light conditions. You can get as close as your want to the subject with the minimum focusing distance of 5.9 inches. Featuring a diagonal angle of view, a filter size of 43 mm, and an inner focusing system, you have nothing to worry about when it comes to the performance of this lens. If you need more convincing, feel free to take a look at this YouTuber's video on the merits and demerits of the product.
Pros
Lightweight and compact
Image stabilization
Impressive depth of field
High contrast
Cons
The lens is not zoomable.
Price at the time of publication: $374
This 16 mm f/1.4 DC DN lens from Sigma stands a class apart.  It has a large aperture of F1.4, made specifically for mirrorless cameras and for low light photography as it creates a depth of field. The design of this lens makes use of aspherical glass elements and low dispersion to control color fringing and for sharpness and clarity. With a multi-layer coating, it helps to suppress flare and promote greater contrast and color fidelity. If you want a detailed review of the product, make sure to take a look at this video.
Pros
Compatible with many Canon models
Wide angle lens
Impressive contrast
Autofocus
Splash-proof
Cons
The lens is not zoomable.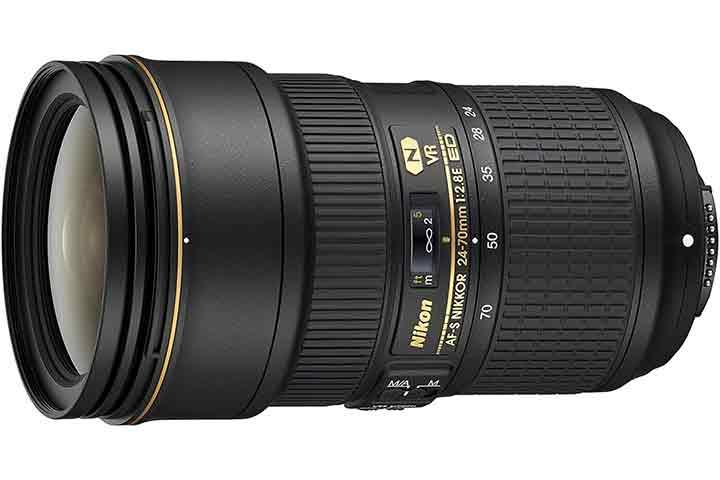 Price at the time of publication: $2096.95
This zoom lens made for the Nikon DSLR cameras is a fantastic choice for low light photography and comes with an f/2.8 electromagnetic diaphragm aperture. Its spectacular image quality leaves room for zero distortion and that is made possible with its 24 to 70 mm focal length. This lens also has 4 stops of Vibration Reduction when handheld, and when taking pictures in low light. With an in-built CPU and F mount, it also offers a minimum focus distance of 35 to 50 feet. For optical precision like never before, you can count on the aspherical extra-low dispersion element. A versatile lens that provides shots at great speed, this lens is one of the best. This AF-S NIKKOR 24-70mm f/2.8ED VR brings photography under low light to life.
Pros
Non-stick glass
Easy to clean
Image stabilization technology
Electromagnetic diaphragm
Wide open lens
Cons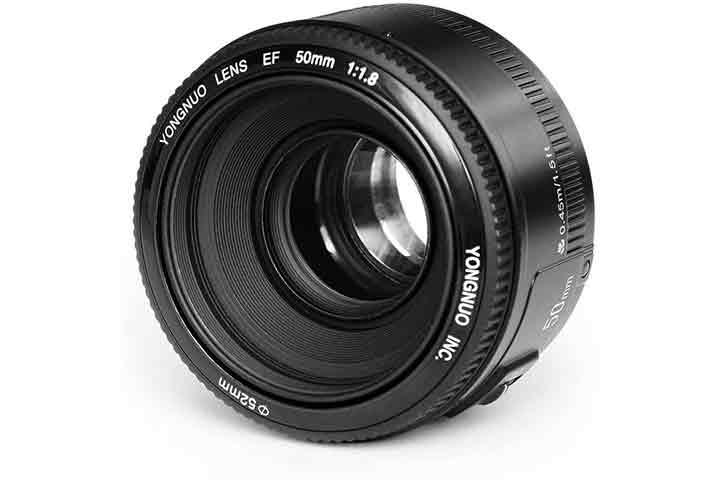 Price at the time of publication: $82.0
This lens supports autofocus and manual focus functions. A brilliant addition to the EOS 18-55 mm lens kit, it offers a swift aperture for low light conditions and captures sharp and clear images. It is compatible with a host of cameras, is 2 inches in length, provides 0.15 magnification, 46° angle of view and accepts 52 mm filters. With a maximum focal length of 55 mm, this low light lens also supports full-frame and APS-C format cameras.
Pros
Supports many shooting modes
Multi-coated lens
Quick aperture
45 m focussing distance
Cons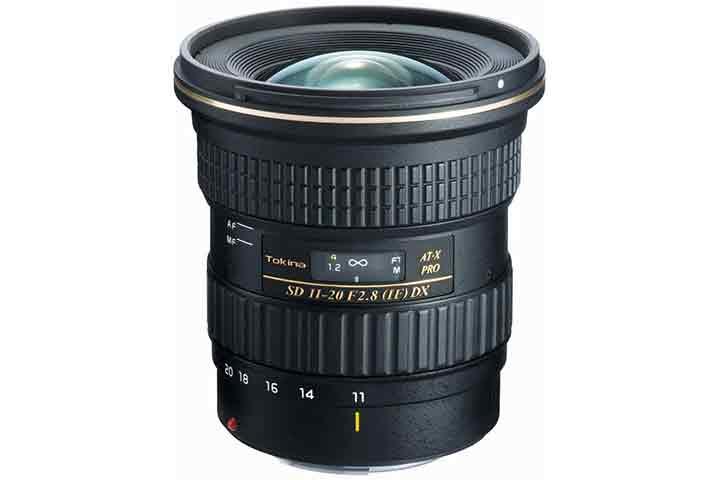 Price at the time of publication: $459.0
This lens from Tokina features a f/2.8 to f/22. P-MO aperture range and glass moulded aspherical elements that provide sharpness and brightness, and is equipped with 3 SD ultra-low dispersion. It comes with a one-touch focus clutch, and a 9-blade diaphragm and is compatible with the Canon EF. At 17.5 -32mm, the focal length of this lens is all you need for low light photography. Its minimum and maximum focal length is set at 11 and 20 mm, respectively.
Pros
Image stabilization technology
Compact and lightweight
Multi-layer lens coating
Internal focus
Cons
It may not be compatible with Sony and Nikon mounts.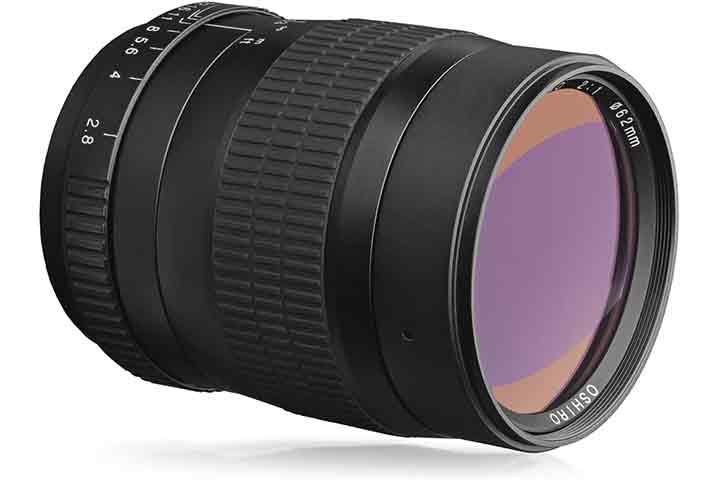 Price at the time of publication: $137.17
This lens allows for an adjustable magnification range that can go from 0.1x to 2x. You can switch the magnification ratio in seconds without the need of a converter, and can quickie change to macro scenarios. Said to be the world's first 2:1 prime manual focus manual lens, it is compatible with full-frame sensors and APS-C sensors. This lens also has 9 lens elements in 7 groups. And with its ultra-nano multi-coating anti-reflection glass, it offers exquisite sharpness and clear colors. With 14 aperture blades, it helps create an incredible depth of view.
Pros
60 mm focal length
Moisture-proof seal
Dust-proof seal
Reduced glare and ghosting
F/2.8 maximum aperture
Cons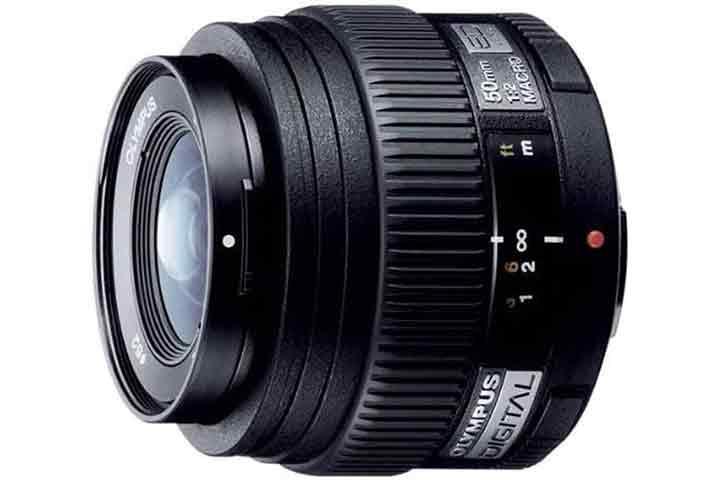 Price at the time of publication: $650.09
Ideal for professionals, this lens is specifically made to withstand the rigidity of constant use and rough terrains. This 50mm f/2.0 macro lens offers a maximum magnification ratio of 0.52x along with a 9.45-inch minimum focusing distance. With its extra low dispersion glass element, you can rest assured of spectacular image quality and top-notch resolution with great contrast facilitated by reduced chromatic aberrations. Its 50 mm range is equivalent to 100 mm in traditional 35 mm photography. The lens construction stands at 11 elements in 10 groups and offers a 24° angle of view. With 7 blades and 52 mm filter size, this lens won't let you down.
Pros
f/22 minimum aperture
45 inches closest focussing distance
Sheds water droplets
Compatible with Micro Four Thirds
Cons
Some may find it slightly heavy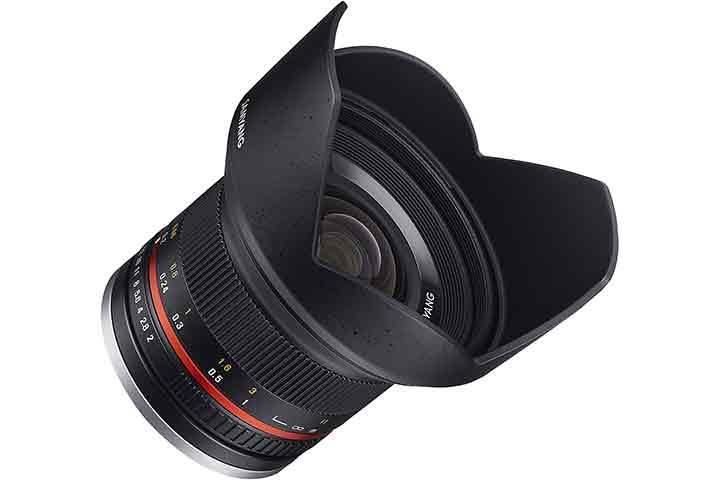 Price at the time of publication: $259
This lens has a maximum and minimum focal length of 12 millimeters. It accepts 67 filters, and focuses to 0.2 mm. With this lens, you can be assured a wide-angle view that spans 98.9°. You can also be guaranteed fast f/2.0 maximum aperture benefits that promote working in conditions with low light conditions. This lens has an increased light transmission and lesser internal reflections all made possible by the Nano Coating System. It also uses 12 high-precision glass lens elements. Designed purposely for mirrorless cameras, it has an f/2.0 maximum aperture that ensures that you capture shallow depth fields.
Pros
Accepts 67 filters
Reduced internal reflections
Lightweight
Impressive wide angle
Cons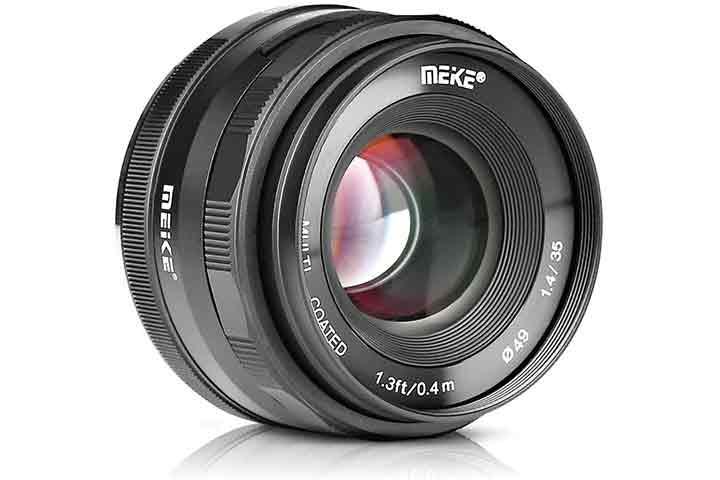 Price at the time of publication: $89.99
This lens is compatible with all Sony E mount cameras. A wide-angle lens, it is well-suited for portrait, landscape, and product photography. It has a fixed focal length of 35 mm, and maximum aperture of 1.4 to 16 that ensure that your photograph comes out well with its high-intensity lighting. A manual lens, you need to enable the 'M mode' in the camera setting. It has a great APS-C angle and 5 groups in 8 elements that ensure that you get sharp and distinct pictures.
Pros
Multi-layered lens
Wide angle lens
Works with all Sony E-mount cameras
Good for bokeh effect
Cons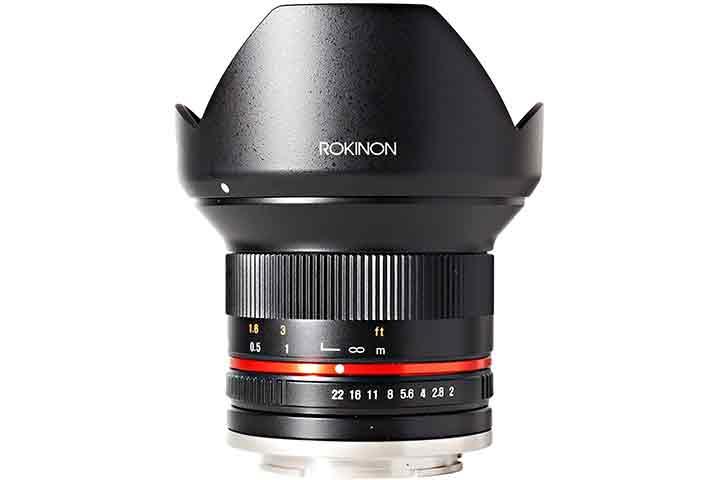 Price at the time of publication: $249.0
This lens has a great wide angle view that gives the best results. It is also compact and lightweight, so you need not worry about moving it around. The Nano Coating system ensures that you get the best contrast and highest light transmission. With this lens, you don't need to worry about taking pictures in the night, or at dark places, its f/2.0 max aperture ensures this. Providing low chromatic aberration for heightened sharpness and internal focus that ensures zero lengthening or rotation of the front lens, this lens is one of the best.
Pros
Accepts front filters
3 extra low dispersion elements
Minimum focus distance of 7.9''
Compatible with a wide range of cameras
Suitable for videography
Cons
The lens may not be zoomable.
Now that we've looked at the 11 best lenses for low light, here's a quick buying guide to help you choose one for yourself.
How To Choose The Right Lens For Low Light?
Purpose
Lenses vary in their strengths and weaknesses. So, you'd need to consider what you intend to primarily use your purchased lens for. Some are best for traveling, others for taking normal pictures. The moment you understand what you want to use your lens for, you become closer to getting your desired lens.
Compatibility
These lenses vary in compatibility. Before getting one, you need to consider your camera and if it is compatible with this lens. Getting a lens that is not compatible with your camera will simply render your lens useless. Ensure that it is compatible with the mount type too.
Aperture
Every lens has a small hole inside. However, the holes vary in size. The larger the hole, the better it is for more light to come in and to make your pictures brighter and sharper in dark places. So, before getting your lens, you have to consider this.
Prime or zoom lens
If you decide to get a prime lens, that means you intend to put in more brightness into your shots, and correct mistakes in the shots easily. If you decide that you want to always get close to your subject of photography, you will need a zoom lens.
Why Trust MomJunction?
Wedetso Chirhah aims to use his knowledge of various products to help his audience through product reviews. He follows a thorough research and review process to help readers pick out products best suited for their needs. In this article on the best lenses for low light pictures, he listed the top ones after reviewing multiple products, their features, and pros and cons. The article also includes a buying guide section that will make your task of picking the perfect product effortless.