Light bulb cameras are security cameras that look just like a regular light bulb. This camera is hidden inside the bulb and cannot be differentiated from a regular light bulb. The most interesting part is that it uses the internet through Wi-Fi network and lets you watch the recording or live stream on your smartphone. Protection of your house has become simple and easy with these light bulb security cameras. Perks of having a light bulb security camera are many, and so we have brought to you this list of the best light bulb security cameras.
Finding out the best light bulb camera can be really difficult. But it is important to invest in a good device if you wish to protect your home and loved ones. So, we have done our research and brought to you some products that have great design, video quality, decent prices and are reliable. Check out the list.

Top Products From Our List
11 Best Light Bulb Security Cameras


Viboos Wi-Fi security camera is a blessing for those who seek complete protection and wish to keep an eye on their premises, be it home, office or any other place. This security camera looks just like a light bulb which makes it quite secretive. The installation of the camera is quite simple as it has an E27 power socket. You just need to download the app and follow the completion instructions. As soon as the camera gets connected to Wi-Fi, live stream and recorded videos can be easily accessed through your phone. The camera offers 360° HD day and night vision. It also comes along with a remote control to capture pictures or to turn on and off light through the app.
Pros
Good for low light rooms
Not noticeable
Easy-to-install
Sync alarm feature
Cons
Does not have great sound quality

The Dekugga panoramic camera is meant for a wide angle view. It supports 2.4GHz Wi-Fi and gets connected easily. It can be used as a light bulb and a panoramic camera. The bulb camera has an E27 socket that helps it fit easily. This camera offers full HD vision along with motion detection alarms. Motion detection alarm sends a notification to your phone as soon any motion is noticed by the camera. Perfect for real-time monitoring, this camera lets you keep a check on your premises efficiently. Accessing the recording or live stream is very easy through your smartphone via Wi-F-. There is no need for any sort of wiring which makes this camera really convenient and easy-to-use.
Pros
Detects dark environment
360° fish-eye lens
Two way audio
Great night vision
Cons

This device from Senbisen is a wireless light bulb camera that lets you monitor premises for safety purposes. It gives 24*7 monitoring without creating any sort of light pollution. You get notified every time some motion is felt in the surroundings. Since it offers 360° panoramic view, you get to see clear, high resolution videos. The device is compatible with 2.4GHz Wi-Fi and gives you a full day protection. It has IR LED night vision which gives you clarity at night.
Pros
Easy to set up
Comes with motion detection
Has encryption technology
1080p video capture resolution
Cons
Manual adjustment required

The Miebul light bulb camera takes your home protection game higher with its motion detection ability, wide angle view, and night vision function. It fits in the premises easily just like a regular bulb. With no blind angle and fisheye lens, this light bulb camera gives panoramic view and lets you see a wide area. It works via 2.4GHz Wi-Fi network. If you wish to possess a camera that has a two-way audio, then you can go for this. It can work as a nanny cam, for business vigilance or for any other security purposes.
Pros
Versatile
Fine quality
Simple Wi-Fi setup
Automatic recording on detecting motion
Cons
Might be too thick to fit some lamps

OZS smart bulb security camera is great for protecting your home by keeping an eye 24*7. It gives you clear, high quality video in 1080p resolution. The camera has an E27 mouth and is very easy to install on the bulb sockets. You just need a Wi-Fi connection, and you are good to go. This camera supports only 2.4GHz network. OZS Security bulb camera has FHD 1080P resolution and gives you both colorful day vision and clear IR night vision. This prevents missing any important moment even in the dark. It also sends an alarming notification to your phone if anything happens to your home. All the recorded videos are added to the cloud or micro SD card. This Wi-Fi camera has a microphone and speakers to facilitate a decent two-way conversation.
Pros
HD lens
Supports cloud storage
Comes with noise filter technology
Encryption for videos provided
Cons

HeyLR light bulb camera has a full HD lens, 360° panoramic view, no blind angle, motion alertness and 1080p video capture resolution. The motion detection feature is quite helpful in keeping your premises protected as it automatically sends you synced alarms when anyone's presence is detected. This makes your house and surroundings completely safe and protected. The camera has IR lights that automatically turn on when it detects a dark environment to give you clear images even in total darkness. You can switch between B/W and color mode at night. This camera is compatible with 2.4GHz Wi-Fi. Another good feature is two-way audio that helps you talk and listen through the app whenever required.
Pros
Video encryption
Comes with a remote
HD night vision
Good quality
Cons

With an option of live viewing, this smart bulb camera from Mliyam is one of the best bulb security cameras available today. It gives a 360° super wide angle view to let you witness every nook and corner. The weight of this smart bulb camera is 0.33lb and can easily be installed. The lens used in this smart bulb camera is 1.29 mm Powell fish-eye lens. The key features of this bulb camera include quick setup time, 1920*1080P (1.3mp) resolution, and 3x1w LED light. Both iOS and android smartphone users can use this camera. You can also check expired video files that are saved on the TF card.
Pros
Easy installation
Night vision upto 16 feet
Supports motion detection
Supports remote live video streaming
Cons

Do you wish to see the entire room in great HD video quality anytime in your absence? Then this is the best light bulb security camera for you. It has a 360° panoramic view angle with 1/3" fish-eye lens that gives you a clear insight. It captures the video in 1.3MP resolution. The best part is that you can check out every minute detail going on in your absence from anywhere by accessing your smartphone via your mobile network or Wi-Fi. If you wish to check out the videos later, you can record, store, and review footage using a Micro SD card. Also, this LED light bulb camera keeps you updated with any mishappening by sending alert pictures that are stored on the SD card.
Pros
Quick Wi-Fi setup
Good quality
960p video capture resolution
Super wide view angle
Cons
Size is greater than usual LED light bulb

This light bulb camera helps you keep a track of every movement inside your house or any other premises. Since this camera is very easy to install, you don't need to look for anything after the initial set up. It is a one time installation process after which your mobile phone gets connected to the bulb camera via Wi-Fi. It lets you peek into your premises anytime and check out every corner with its 360° fish-eye coverage. The night vision feature enables you to see clear images of anyone who intrudes in the darkness.
Pros
Great night vision
Comes with a remote
Good quality video
Comes with a remote control
Cons

This light bulb camera from NUNET is perfect for the 24*7 protection of your premises. With 60° camera vision and 180° adjusting extender, it helps you keep an eye on every corner of the place. It responds with a notification message along with a picture captured and the respective video footage to your app whenever any kind of motion is detected. With a little extra payment, you can save videos safely in a 64Gb micro SD card.  It even allows videos to be saved into 64Gb micro SD cards encrypted only if paid extra. The LED light of this bulb can be controlled separately by setting light mode options— on, off or auto. Auto mode switches the LED light on when someone passes by at night for clear recognition.
Pros
Motion detection
2K HD quality
Warranty support
360°wide angle view
Cons
Doesn't support 5G network


This Wi-Fi bulb camera gives you a panoramic view with complete clarity. The camera is of 1920×1080 high resolution and shows everything in detail. It uses a 360° fish-eye lens that captures the entire room. There are 3 white LED lights in this camera along with 3 infrared lights that help in illumination during the night. The interesting part is that when it detects people approaching, it switches on white LEDs and turns them off once people are gone. The camera also notifies whenever it detects someone. Recording gets saved in the micro SD card automatically.
Pros
Simple installation
Two-way audio
Dual lighting mode
Real time alert notification
Cons
Compatible with only 2.4GHz network
So, these are the best light bulb security cameras that we picked for you. All of these are packed with beneficial features that are required in a decent security camera. You can choose any one of these as per your requirements. Hope this article helps you with this important decision. You should also check out the points given below before buying a light bulb security camera to choose better.
Things To Consider Before Buying Best Light Bulb Security Camera
1. Storage
Choose a camera that can store recordings properly. Cameras with a micro SD slot are generally considered good. Though there are some cameras that come with internal storage that depend on hard disk, you should go with the ones with micro SD slots.
2. Image Quality
High quality resolution is required in a security camera. So choosing a security camera that can produce videos in 720p and 1080p resolution is a good choice.
3. Installation Process
Wireless CCTV cameras are considered the best for installation and setup as there are no cables involved. Choosing such cameras is always the best option.
4. Water Resistancy
This is no surprise that a water-proof camera works better than a regular camera as it doesn't stop working even when there is water on it.
5. Number of Infrared LEDs
Infrared LEDs are small bulbs on the sides of the lens at the center. These are ideal for night vision. Greater the number of these infrared LEDs, better the quality of recordings at night.
6. Wired or Wireless
To make the security process hassle-free, it is always good to choose a wireless camera.
Frequently Asked Questions
1. Are Light Bulb Cameras Wireless?
Yes, light bulb cameras are wireless.
2. Is It Legal To Use Cameras Hidden In Light Bulbs?
Yes, it is legal to use cameras hidden in light bulbs in your property like home, guest house, or in offices.
3. How Is The Light Camera Connected To Mobile Phones?
The light camera is connected to mobile phones via internet network through Wi-Fi or any other 2G/3G/4G network.
4. Will My Camera Work While The Light Is Off?

Yes, the camera works even when the light is switched off. This is because nowadays most cameras  are manufactured with an infrared illumination that enables the camera to see in total darkness.
Security cameras are a necessity today because of the growing crime rate in the society. Other than this, even organizations need to set up security cameras to keep a check on employees for smooth functioning. Sometimes, security cameras are needed just as a protection measure. Whatever be the need, light bulb security cameras are the real solution in today's busy life. Just research well before getting a light bulb security camera. After all, it is not just a camera but a protection sheet for your life. It can help you in a lot of ways and surely needs your attention.
The following two tabs change content below.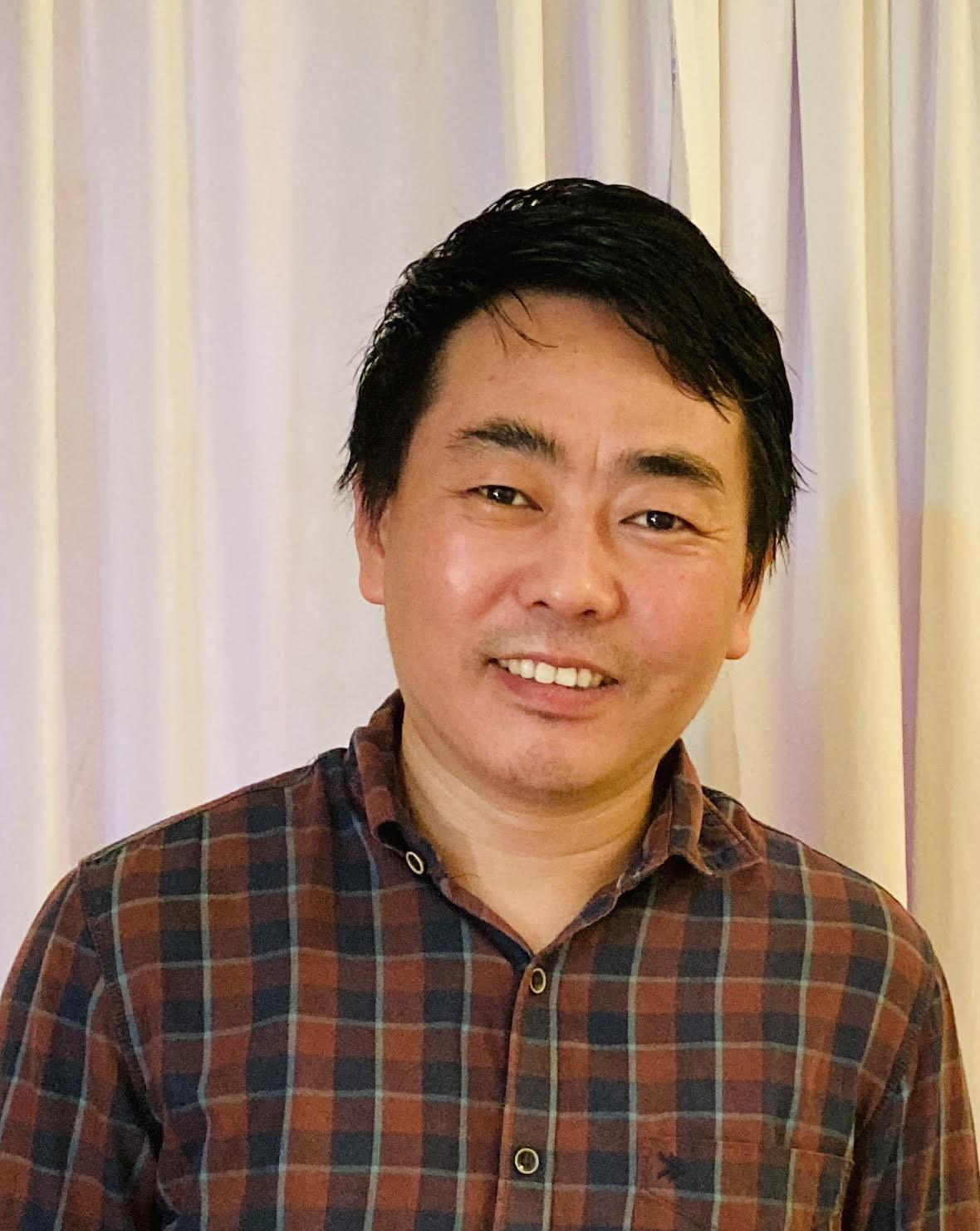 Wedetso Chirhah
Wedetso Chirhah holds a masters degree in English Literature. He had written content for more than 15 B2B websites and edited school books before joining MomJunction as an editor. Wedetso ensures the articles meet the highest editorial standards. He enjoys making content understandable and relatable to readers, and he is a big fan of the versatile em dash. He also...
more