If there's one thing that a woman wants from her perfume, it is for the fragrance to linger for a long time. It is refreshing to get a whiff of the perfume they applied in the morning, after a long tiring day. A scent that vanishes quickly is a major bummer, even if the fragrance is a pleasant one.
So, how does one figure out which perfume is long-lasting? MomJunction is here to help. Have a look at our list of best long-lasting perfumes for women.
15 Best Long-Lasting Perfumes for Women

Like its name suggests, Flowerbomb from the fashion house of Dutch designer duo Viktor & Rolf, comes with an explosion of floral scents. A powerful and bold fragrance, Flowerbomb has been a consistent bestseller and  a  signature scent for many. This perfume has been labeled as iconic and is often rated as the best female perfume in the world. 
Pros
Classic and long-lasting perfume lingers on for many hours
Sweet, girly, and feminine fragrance
Infused with addictive floral notes of centifolia rose, sambac jasmine, cattleya orchid, freesia, and India osmanthus as well as the always-pleasing patchouli and vanilla
Cons
Expensive in comparison to other ladies' perfumes

One of the eight alcohol-free rollerball fragrances from Mixologie that can be blended together, Electric comes with a citrus medley of pink grapefruit, zesty lemon, and sweet mandarin. This fragrance has been formulated to evoke an electric mood.
Pros
Not too strong and alcohol-free, which ensure it isn't overpowering
A subtle scent that manages to linger on for a long time
Can be layered with other Mixologie fragrances to create a custom mix
Fresh and clean fragrance
Cons
Available in roll-on option only, no spray version

Named after the novel written by Maurice Roucel in 1995, Faubourg has been created to be luxurious. A fusion of floral top notes and woody base notes, 24 Faubourg is considered to be a classic.
Pros
Sophisticated and warm fragrance
Intense, sharp, and crisp scent
Long-lasting aroma that stays on with the user for several hours
Cons
Fragrance isn't very subtle
Expensive

This Eau de Parfum is from the wellbeing beauty brand Philosophy that focuses on combining science with inspiration. This perfume is known for its feminine fragrance that combines floral and fruity notes along with a base note of musk.
Pros
Simple, light, and elegant scent
Soft silage makes it ideal for office wear
Fragrance lingers on for many hours post application
Cons
Sprayer may not be very durable

From the top fashion house established by the late French fashion designer Christian Dior, Blooming Bouquet pays homage to the brand's legendary association with flowers. Its aroma comes from a combination of top notes including Calabrian Bergamont, with Peony and Damascus Rose at its heart. At the base is white musk. All together, they provide a spring-like floral signature fragrance.
Pros
Feminine and refreshing with a subtle fragrance
Long-lasting—stays for a few hours
Can be worn by women of any age group
Ideal for spring and summer
Cons
Expensive for an Eau de Toilette
Not suited for fall or winter

A crowd pleaser for decades now, this fragrance has fruity top notes of blackcurrant and fresh green apple. The heart notes of cedarwood, jasmine, moss, and sandalwood make the fragrance rich and sensual, while the base notes of musk and vanilla add gentle warmth.
Pros
Classic scent for all ages and all seasons
Lasts all day long
Clean, light, and not overpowering
Cons

This perfume by the Italian Luxury Brand Gucci has been envisioned as a thriving garden of flowers and created to unfold like its name. Tuberose and Jasmine are the predominant notes, while the Rangoon creeper infuses a powdery, floral edge.
Pros
Manages to achieve a floral scent without a heavy aroma
Clean, youthful, and casual scent that is easy to carry off
Reasonable and value for money
Manages to last for five hours
Cons
Not suited for wear in winter

Marc Jacobs Women's Daisy Eau de Toilette Spray is designed to make its user feel as fresh as a Daisy. The fragrance begins with notes of grapefruit, pear, strawberry, and raspberry before moving on to violet, rose, apple blossom, and jasmine, and ends with a woody musk base.
Pros
Scores high on longevity
Good projection and moderate sillage make it a good choice for everyday office wear.
Fresh, clean, and airy fragrance that is non-offensive
Fruity aroma gives it a sweet smell
Cons
Fruity-floral combination is not completely original—some may find it generic
May not suit winter weather

This is an Oriental floral fragrance for women. This modern fragrance combines citrusy notes with white floral notes of grasse jasmine and may rose, and winds up with notes of  patchouli and vetiver.
Pros
Smells luxurious, classy, and rich
Sweet but not overpowering
Feminine fragrance suited for all age groups
Good sillage and longevity
Cons

This is a moisturizing body spray and face mist with essential oils, organic aloe vera, dead sea salt, and vitamins A and C. The fragrance is a blend of tranquil lavender and creamy vanilla.
Pros
Paraben-free and cruelty-free
Free of alcohol and dyes, so it can also be used as a deodorant or aromatic spray in your room
Rich in antioxidants and vitamins
Along with providing fragrance, it also acts as a moisturizer
Cons

This is an Eau de Parfum spray from the fashion house of American designer Tommy Hilfiger. Endorsed by Beyonce Knowles who wanted the scent to be smart and sexy yet innocent, the perfume was first launched in 2004. It has an aquatic fresh and fruity sweet aroma with notes of honeysuckle, melon, aldehydes, musk, and citruses.
Pros
Not overpowering
Can be worn by women of all ages
Universal fragrance that suits most occasions
Cons
The aroma blend is unique and not everyone's cup of tea

This is a Brazilian floral fragrance inspired by the freshness and romance in the air during early spring. Its aroma is that of a bouquet of fragrant fruity, floral, and green-scented tones. The top notes are of mandarin, cassis, peaches, fresh fruit complex, and pink pepper. The middle notes are of woodland lily, rose, ylang ylang, and gardenia, while the base notes are musk, cedarwood, and sandalwood.
Pros
The scent is fresh and uplifting
Light and delicate yet long-lasting scent
Cons
May not be suitable for fall or winter

This body spray contains a scientifically formulated human pheromone blend  for women and is formulated to attract men. It is infused with active ingredients such as estratetraenol, copulins, ginseng extract, ambac jasmine, rose, iris, and Neroli.
Pros
Lasts for up to 35 hours after application which is much longer than other perfumes and colognes
Cruelty-free
Made with natural and organic ingredients
Cons
Consistency of the spray is thick and may not spray easily

This women's fragrance from Yves Saint Laurent features a deep base of complex coffee notes, with mellow pear and spicy pink pepper adding balance to the aroma. The sweet floral jasmine and orange blossom notes come out on top. The coffee beans and vanilla aroma makes it a gourmand fragrance that is dark yet feminine.
Pros
Long-lasting with moderate sillage
Strong, confident aroma
Cons
Could be too warm for summer

Inspired by the former US first lady Michelle Obama, this scent by Cultural Exchange is in the form of a body oil. It is a concentrated perfume oil without alcohol, ethanol, or water.
Pros
Lasts long because there are no fillers or alcohol that evaporate
Expected to last 6-10 times longer than perfumes
Apart from providing a fragrance, it also makes skin softer and smoother
Cons
Consistency is thicker than regular perfumes
How to Choose A Long-Lasting Perfume
Type of scent: Opt for Parfums and Eau de Parfums for long-lasting scents. These have a high concentration of perfume.
Focus on base notes: Perfumes that are base-note heavy tend to last longer as the base notes are those that linger the longest. Heavy base notes include wood, amber, leather, and musk.
Avoid mixing fragrances: When shopping for fragrances, do not wear anything that can interfere with the scent of the perfume you are trying out. Also, do not  try out multiple perfumes at the same time.
Open pores help retain the scent: The best time to apply perfume to make it last longer is immediately after your shower. Your skin can absorb the smell better at this time and prolongs the retention time.
This list contains a combination of scents that follow these principles. When selecting a perfume, pick one that is suited to your skin type, the season you're wearing it in, and the occasion you're wearing it for.
Which one of these long-lasting perfumes did you like? Let us know in the comments section below.
The following two tabs change content below.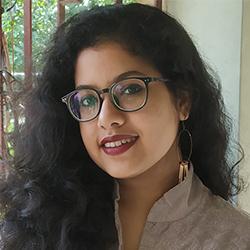 Poulami Nag
Poulami Nag is a writer and associate editor at MomJunction. She did her MA in English from Miranda House, University of Delhi and has qualified UGC-NET. Her journey as a content writer began in 2017 and since then she has garnered diverse interests along the way. Her knowledge of literature and language has given her an eye for detail and...
more