If you want to capture your special moments in low-light conditions, here's our list of the best low-light camcorders to help you out. A camcorder is traditionally a handheld device suitable for recording your daily memories and events. However, not all camcorders are made the same. Low-light camcorders will work well when the light conditions are not optimal. These cameras are suitable for recording a concert, a wedding, or nature videography at twilight or dawn. So, take a look at the available options and features to choose the right one that suits your needs.
Top Products From Our List
11 Best Low Light Camcorder
Yeehao offers a high-definition multifunctional professional camcorder with a 3-inch IP touch screen. It is equipped with an external microphone and a built-in rechargeable battery, suitable for low light conditions. The camcorder has a professional 0.39X ultra-wide-angle lens and macro lens, making it easier to shoot landscapes and buildings. You can connect this video camera to a smartphone or tablet for better control.
Pros:
Designed with stable and clear sound image localization
Includes a lens hood
Improves overall contrast and color
Comes with a remote control
Equipped with night vision
Cons:
File transfer may take a lot of time
This camcorder is designed with the latest technology and can provide realistic 48MP images and 4K videos. It has Wi-Fi capability for easy access and downloading of files from the camera to the smartphone. This is the best low-light camera equipped with infrared night vision and full-light vision to shoot video even in dim lighting.
Pros:
Comes with an HDMI cable
Easy to operate
Allows pausing while recording
Equipped with an external microphone
Comes with a remote
Compact design
Cons:
May not be as effective in low light
S & P Safe And Perfect 2.7K Vlogging Camera Camcorders are equipped with different shooting modes, making them an ideal choice of handheld cameras. This camcorder has an ultra-high-definition 2.7K video resolution and can create clear videos. The three-inch LCD touch screen can be rotated 270 degrees and is easy to operate. The foldable handheld stabilizer increases the convenience of using this device.
Pros:
Supports 30MP images
Features full light for shooting in low light conditions
Includes an HDMI cable
Comes with a pause feature
Supports remote control
Comes with an external microphone
Cons:
AiTechny low light camcorder has a 13MP CMOS image sensor and a Max 48MP image resolution. It is equipped with a 16X digital zoom and IPS touch screen, which can rotate up to an angle of 270 degrees. The infrared night vision function and Wi-Fi feature allows you to shoot even in dim light and makes the sharing of images and videos more comfortable and faster.
Pros:
Comes with an external microphone
Has a wide-angle lens
Allows live streaming of videos
Comes with a protective lens cover
Includes an LED light and two batteries
Allows recording while charging
Cons:
The bottom of the camera lacks a hot shoe
The quality of the images and videos may not be good
Haohunt Camcorder can be used as a video camera and a web camera. It is equipped with a foldable handheld stabilizer for perfect recording and clicking. With a lithium battery, this low-light camcorder does not require battery replacement. The camcorder includes a lens hood to filter out excess stray light and has an external microphone to ensure stable and precise sound image localization.
Pros:
Comes with remote control
Allows live streaming
Supports standard tripod
Allows charging while recording
Comes with a pause function
Supports 1080P resolution
Cons:
Image stabilization may not be effective
With a 3-inch image resolution and a 270-degree rotation, this is the best camcorder for low light. Alsouda offers a full HD 1080P video camera with a 16X digital zoom and an 8MP CMOS image sensor to ensure the most vivid and realistic videos and images. A built-in microphone and an external microphone can reduce noise and increase recording volume.
Pros:
Supports motion detection, slow motion, etc.
Comes with night vision
Supports video chatting
Allows live streaming
Comes with two rechargeable batteries
Support recording while charging
Cons:
The external microphone may not be effective
This low light camcorder with a new IPS touch screen is equipped with a Sony COMS sensor 24MP, and the camcorder has a high-definition wide-angle and IR mode and has Wi-Fi. The digital video camera with an infrared flashlight and superpower battery life can record and click easily. The 30X digitally enhanced zoom ensures the most realistic images and videos.
Pros:
Comes with a webcam function
Automatically compresses the files
Features dual-core smart chip
Allows downloading files from the camera
Comes with a self-timer
Cons:
Sound quality may not be appropriate
Batteries may die too quick
This 4K 30 FPS and 48MP digital video camera and camcorder can quickly shoot low-light videos. It has a lens hood, which can filter out excessive stray light and ensure sharper videos. You can use this camcorder to stream directly to Instagram, Facebook, and YouTube and even eliminate background noise.
Pros:
Comes with IR night vision
Convenient to control from different angles
Equipped with 2.4G remote control
Supports Wi-Fi
Durable design
Comes with a foldable handheld stabilizer
Cons:
The sound quality may not be good
This is the best low light level camcorder, designed for capturing high-definition videos and images. It creates a video at 1080P 30FPS resolution and supports 26M JPEG image resolution. Equipped with infrared night vision and Wi-Fi, you can connect it to a mobile phone or tablet using the app. The camcorder is equipped with a wide-angle lens and lens hood.
Pros:
Comes with stable sound image localization
Includes a time-lapse feature
Supports recording while charging
Has anti-shaking support
Offers different operating modes
Cons:
Transferring files may be difficult
Ordro offers a 4k camcorder with ultra-high-definition resolution and multiple resolutions, an excellent vlogging camera for YouTube. The device has a 3.1-inch touch screen and 30X digital zoom and supports SD standard cards up to 128GB. It is equipped with a Sony IMX258 13MP sensor, which can effectively handle complex light. The infrared night vision function ensures efficient performance even in dark environments.
Pros:
Can be used as a webcam
Supports streaming and video calling
Offers clear images and videos
Eliminates noise
Comes with professional accessories
Cons:
May lack focus
Settings may not be effective
Aasonida provides multiple functions such as slow-motion, smile capture, facial recognition, and time-lapse, making it the best professional camera. The user-friendly video camera features a CMOS sensor for capturing 48MP photos and 4K videos. This camera also supports Wi-Fi and IR night vision, capturing clear and vivid images and videos even in low light.
Pros:
Comes with image stabilization
Allows easy sharing and transferring of content
Equipped with wireless remote
Eliminates background sounds
Compact and lightweight design
Cons:
May click grainy pictures
The color control feature may not be effective
How To Choose The Best Low Light Camcorder?
The right camcorder would be one that has all the features you need to support your style of shooting in low light. Here are a few features you must consider before choosing a camcorder.
Lens size: It is essential to use a portable camcorder with a larger lens because they can typically work in low light conditions. A larger aperture means more light and better images.
Lux rating: When the lux rating is low, the amount of light required for the operation will be less. So, look for camcorders with the optimal lux rating that allows low light video recording.
Optical zoom: Look for optical zoom because it allows using the entire imager to create the images instead of compressing them. This makes recording in low light conditions easier.
IR night vision: Select a camcorder with infrared night vision. It can record even if the light is insufficient.
When you have to record your child's concert or an evening backyard party, a smartphone may not be able to capture the moment effectively. Use our list and pick a camcorder that can also capture images and videos in low light without compromising the quality. The best low light camcorders are also handy for making video blogs and YouTube videos, considering the excellent video quality they promise. Just keep in mind what you need and look for those features to pick the right low light camcorder for yourself.

Recommended Articles:
The following two tabs change content below.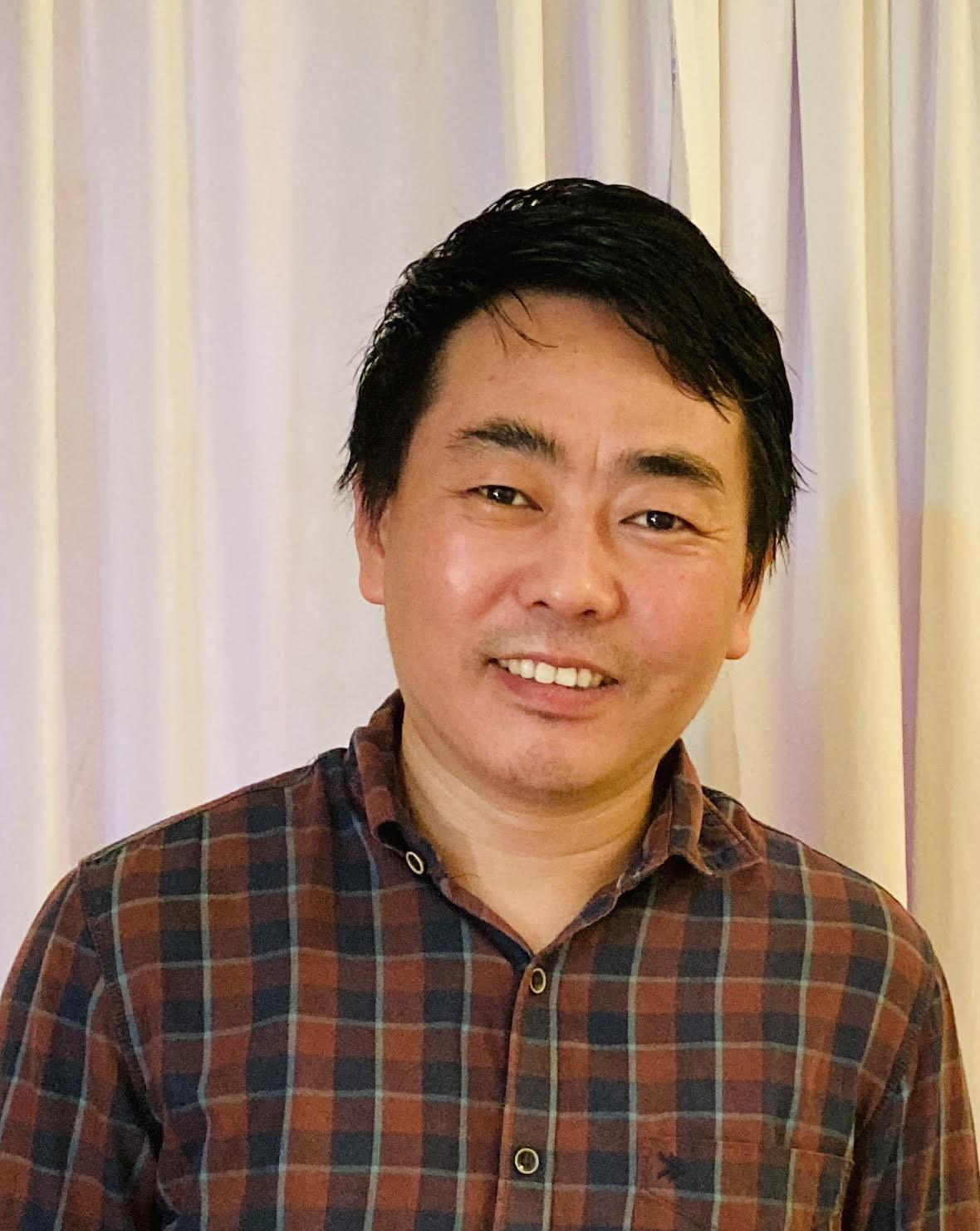 Wedetso Chirhah
Wedetso Chirhah holds a masters degree in English Literature. He had written content for more than 15 B2B websites and edited school books before joining MomJunction as an editor. Wedetso ensures the articles meet the highest editorial standards. He enjoys making content understandable and relatable to readers, and he is a big fan of the versatile em dash. He also...
more