A weekend is a perfect time to have a low-key BBQ party in your backyard. Consider the following scenario before you start looking for the best lump charcoal: well-cooked meat or fried patties on your plate, a bottle of cool beer or your favorite cool drinks, and some relaxing songs playing in the background.
To host a fantastic barbeque party, you must have all the necessary ingredients in hand, with the grilling equipment being the most important. A grill is the key to every great barbecue. And no BBQ would be complete without charcoal either.
As lump charcoal allows one to control the temperature of the fire easily, it has become increasingly popular. This type of charcoal is formed by burning wood at intense temperatures in the absence of oxygen. It results in a faster ignition and is hotter than most types of charcoal. Moreover, it produces little to no ash. Read on as we list the best packs of lump charcoal you can find online.
Top Products From Our List
11 Best Lump Charcoal To Buy In 2021
Want to give your grilled meat a mild smoky flavor without changing the actual taste of it? This lump charcoal is your best option! This 35-lb bag of charcoal is made using 100% legally sourced South American hardwood, which is 30% denser than hickory or white oak. The result? It burns better and three times longer than traditional coal without adding fuel and with minimal ash production. Popularly used by professional chefs and pitmasters, this lump charcoal is of superior quality that creates no sparks and less smoke.
Pros
High-yield burn
Large lumps and no dust
Can be used in grill, smoker, or kamado
Does not contain chemicals, fillers, or scrap wood
Cons
Might take slightly longer to heat up
If you like the old school way of cooking but don't like the mess that comes with using traditional charcoal, then what you need is a pack of lump charcoal such as this one. This 20-lb bag containing an equal mix of small and large pieces of 100% natural lump charcoal lights up faster and burns for longer. It is easy to use, burns clean, and lends a strong wood-fire flavor to your food. Rest assured, there won't be any mess or fuss while using this charcoal. Made from a combination of different hardwoods such as Guayaibi, Guayacan, White Quebracho, and Mistal woods, this lump also burns hotter.
Pros
Keeps meat moist
Great for slow cooking
Can be reused 3 times
Burns for up to 18 hours
Cons
Might have a slight chemical smell or taste
Now you can enjoy the taste of smokey and juicy meat without the aftertaste of chemicals, thanks to this all-natural and restaurant-quality hardwood lump charcoal (35 lb) by Fogo. Since this product is made from carefully-selected dense Central American hardwoods and does not contain any artificial ingredients, it gives your food a mellow flavor and aroma. Plus, it burns hotter so that you get that perfect sear on your steak every time.
Pros
No sparks
Lights within 15 minutes
Hand-selected large pieces
Excellent for low and slow cooking
Ideal for kamado-style cookers
Cons
The size of the pieces may be inconsistent.
Widely used by several top chefs worldwide, this 20-lb bag of lump charcoal is known for its pure and natural qualities. It enhances the taste of your grilled food without using additives like nitrates, fillers, anthracite coal, chemicals, treated wood, limestone, or petroleum products. Made from 100% natural American oak and hickory hardwoods, this lump charcoal lights up quickly, burns efficiently, and produces very little ash that makes cleanup easier.
Pros
Burns hotter
A little goes a long way
Lights up in 10 minutes
Minimal waste
Cons
Expensive
The pieces might be small
Made from a blend of different hardwoods such as hickory, oak, and maple woods, this lump charcoal catches fire quickly, making it an excellent choice for those who have just begun to dabble with charcoal. Plus, lighting it up is so easy using a reliable fire starter, and you won't even have to use any lighter fluid. All you would need is a kitchen paper towel or newspaper and vegetable oil. Hence the food cooked using this charcoal will have a unique smokey taste that's palatable and an inviting aroma, unlike the briquettes that may have a robust chemical taste due to the added additives.
Pros
Produces minimal ash
Burns at a high temperature
Environmentally sustainable
100% all-natural hardwoods
Cons
Keen on making a restaurant-quality steak/fish/vegetable right at home, then this Rockwood All-Natural Hardwood Lump Charcoal is your best bet. It is made from different hardwoods, including Missouri-grown oak, maple, pecan, and hickory, which on burning produces a mild smokey smell. However, to make this lump charcoal, none of the trees had to be harvested; instead, this charcoal was created using the leftover hardwood from timber milling. This #1 consumer-ranked charcoal comes in unique shapes to ensure optimal performance.
Pros
Heats up quickly
Burns longer and hotter
Very less ash produced
Can be used in any smoker or grill
The recyclable paper bag is safe to burn as a firestarter
Cons
Might contain dust and tiny pieces of charcoal
Setting up your barbeque can't get any faster than this! It takes just 5 minutes for this charcoal to start burning using a 1 ½ sheet of paper. The bag contains 17.6-lb of medium to large-sized lump pieces made from a mix of cherry, apple, and oak trees. Cook your produce on this coal, and it will impart a sweet and fruity flavor to it while also retaining the juiciness and original taste of the meat.
Pros
No smoke or spark
100% natural hardwoods
No chemicals or fillers
Burns clean with less ash production
100% 'sizzling' guarantee (30-day return policy)
Cons
Considered to be one of the best lump charcoals for smoking, this is a sure shot winner because it's fast and clean-burning and minimum ash-producing (3% maximum) coal that maintains a good heat. This natural and organic lump charcoal (11 lb) is made from center-cut hardwood, so rest assured the bag contains only premium quality lumps sans the charcoal dust.
Pros
Light in weight
Briquette consistency
Ensures easier cleanup
Reduced sparks and smoke
Uniform 3-inch pieces
Cons
The fire may go out quickly.
If you are someone who likes the low and slow cooking method, you are likely to want to opt for this Primo 608 Natural Lump Charcoal. Designed especially for slow cooking at low temperatures, this 20-lb bag of very light lump charcoal will work exceptionally well for recipes that need you to cook your meat for an extended time. Best of all, this one bag of coal will last for up to 35 cooks. Use it on its own or with a mix of seasoned wood to give your food a beautiful smokey taste.
Pros
Quick-lighting coal
Burns at high heat
Free of harmful chemicals
Great for use in smokers and grills
A single load burns for up to 36 hours.
Cons
Might also include small chunks
A great source of heat, IPPINKA Binchotan Lump Charcoal, is your go-to if you prefer cooking mostly at high temperatures. Although this 3-lb bag of Kishu Binchotan charcoal is not the least expensive lump you will find in the market, you might want to give it a try, This is because it is created from high-grade Japanese oak wood that is short on supply but very much in demand. This lump charcoal is long-burning and can sustain for hours on end without much change in temperature, making it one of the most popularly used charcoals in traditional Japanese cooking.
Pros
All-natural
Chemical-free
Reusable if stored properly
Gives a good sear and helps lock in moisture
Cons
Expensive
Small pieces may pop out
Elevate your grilling experience by using this Black Diamond Charwood Organic Lump Charcoal that combines the consistency of briquettes with the benefits of lump charcoal. The result is charcoal that burns consistently for a longer time. With high carbon content, it quickly reacts to airflow, and at the same time, once the airflow is shut down, it will go out within 60 minutes, allowing you to reuse it at least 5 times. It comes packed in a box rather than a bag to protect against moisture and prevent it from crushing. What we love the most about this product is that the ash produced from this charcoal is recyclable as it can be used as a BioChar for your garden.
Pros
USDA-certified
94% carbonized charcoal
Large chunks of coal
Made from center-cut hardwood
Minimizes ash, sparks, and smoke
Cons
May burn only for a shorter period the first time
Choosing the right lump charcoal might be tricky. Hence, we have put down a few points that you need to consider before purchasing one.
How To Choose The Right Lump Charcoal
Size: When it comes to lump charcoals, it's best to opt for medium or large ones to ensure longer burning time. Plus, larger coals can retain heat better, allowing you to reuse it several times. However, you need to make sure that all the pieces are of the same size and do not include tiny pieces or dust, which are unusable and would only create more mess. Bigger chunks of charcoal also allow for easy temperature control.
Wood type: Always make sure the lump charcoal you buy is only made from all-natural hardwood and should not contain fillers or harmful chemicals. Some of the hardwoods used to create such charcoal are oak, maple, hickory, apple, pecan, and mesquite. While some manufacturers may use only one type of wood, others use a blend of 3 or more woods. The type of wood used may also affect the taste of the food — for instance, charcoal made from a mix of oak, apple, and hickory lend a sweet and rich flavor to your food.
Low smoke and spark: Whether you're allergic to smoke or want to keep air pollution at bay — whatever your reason, it's good to opt for lump charcoal that causes less smoke. The more smoke the charcoal produces, the more uncomfortable it can get for you and your guests, especially during those unpredictable windy days. Also, it's important that you consider the sparking factor too. The lesser spark the charcoal creates, the slower and longer it will burn.
Burning consistency and heat: Lump charcoal that burns piping hot and maintains a consistent temperature for longer periods will give you a much better tasting and evenly cooked dish.
Cleanup: After a long day filled with fun, laughter, and good food, nobody would want to spend hours cleaning the grill. To make cleanup a breeze, you need to choose charcoal that produces the least amount of ash.
Frequently Asked Questions:
1. Why is lump charcoal the best?
Lump charcoal is the best because it is made of premium-quality natural hardwood. It lights up faster, burns hotter, is ideal for both slow and fast high heat cooking as it's easier to control the flame and temperature.
2. Is lump charcoal good for grilling?
Yes, lump charcoal is great for grilling since the pieces are usually large and consistent in size, ensuring longer burning time. Plus, it imparts a unique smokey flavor to your food in a short amount of time.
Are you a pitmaster or a professional chef who's looking for the best lump charcoal for your kitchen? Or are you having a small gathering in your backyard where you want to serve your guests a sumptuous feast? Whether you are an amateur or an expert or whatever cooking method you prefer, you must have good-quality lump charcoal on hand. Thanks to its quick-lighting and longer-burning factors, it works great for both grilling and smoking. With our list of the 11 best lump charcoal, we hope you will find the right one that will guarantee a hassle and mess-free experience.
The following two tabs change content below.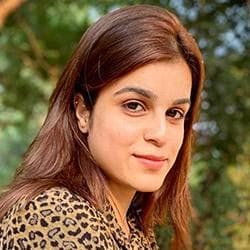 Sakshi John
Sakshi did her graduation in Journalism from the Madras Christian College, Chennai, before starting her career as a freelance writer. She is into blog writing and for MomJunction, she covers various topics, including products to buy for your kitchen, furniture, and other home requirements. Previously, she interned as a content writer in a cyber security firm. As a content writer, Sakshi...
more