Removing your makeup before bedtime keeps your skin healthy and prevents irritation, breakouts, and premature aging. A good quality makeup remover can gently get rid of the makeup without hurting your skin. There are several oils, balms, micellar water, and wipes to get the job done. But you need to choose a good one based on your skin type and preference. Here, we list some of the best makeup removers for every skin type.
17 Best Makeup Removers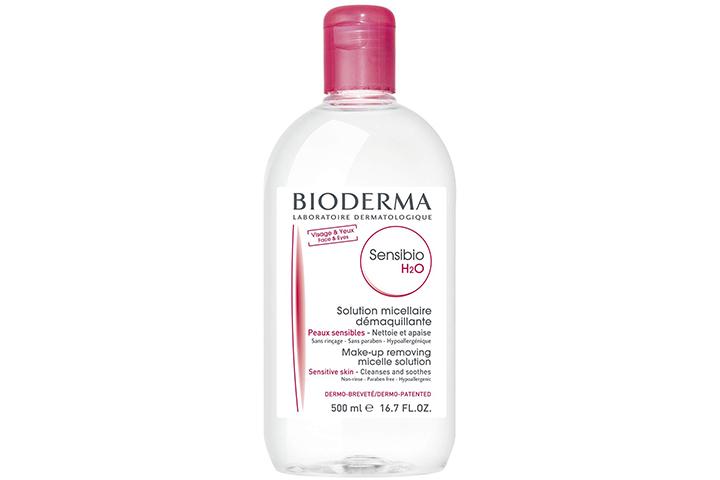 Bioderma – Sensibio H2O is a mild yet effective skin cleansing solution suitable for intolerant and sensitive skin types. It can also be used for other skin types. The hypoallergenic solution works well to remove makeup and dirt, provides a gentle cleansing process, and does not require water. The soap-free and alcohol-free solution helps maintain the skin's natural Ph balance and has a mild fragrance. This solution does not disrupt the skin's integrity.
[ Read : Bioderma Atoderm Intensive Baby Soap Review ]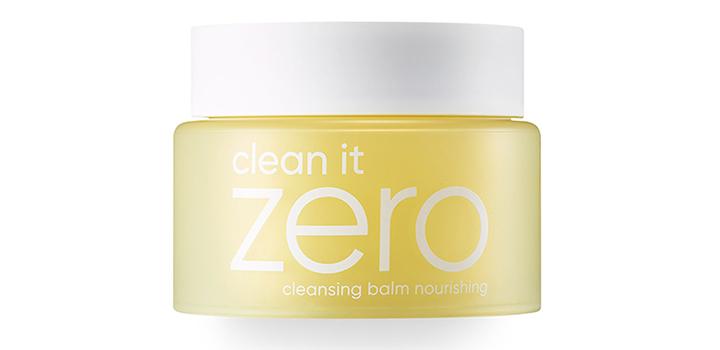 The multi-use cleanser is ideal for dry skin and is a unique formula consisting of moisturizing and hydrating ingredients for healthy skin. It is devoid of parabens, sulfates, phthalates, mineral oil, alcohol, and artificial coloring. This Clean It Zero Nourishing Cleansing Balm also has high concentrations of luxe oils that help remove the makeup with ease. Also, ginseng berry and royal jelly help maintain the skin's moisture, giving it a healthy glow.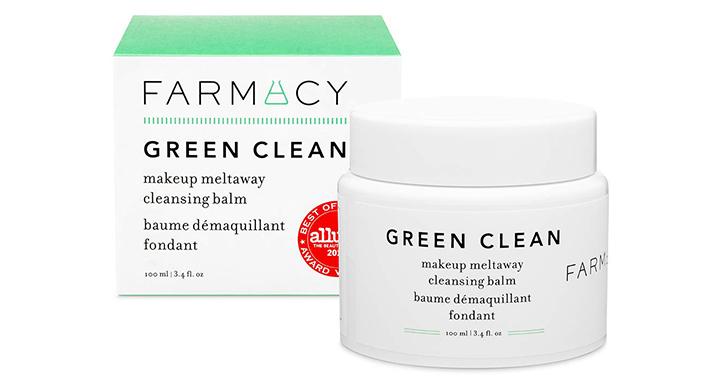 Bring out the best of your glowing self with this eye and face makeup remover melt into an oil on contact with skin. It is made from natural ingredients, including turmeric and moringa extracts. The sunflower and ginger root oils help remove long-lasting makeup without harming the skin and keep it hydrated and smooth. Moringa extracts keep away impurities and keep the skin younger. The papaya extracts exfoliate your skin and give it a healthy glow. This product is free from parabens, sulfates, artificial coloring, and animal cruelty.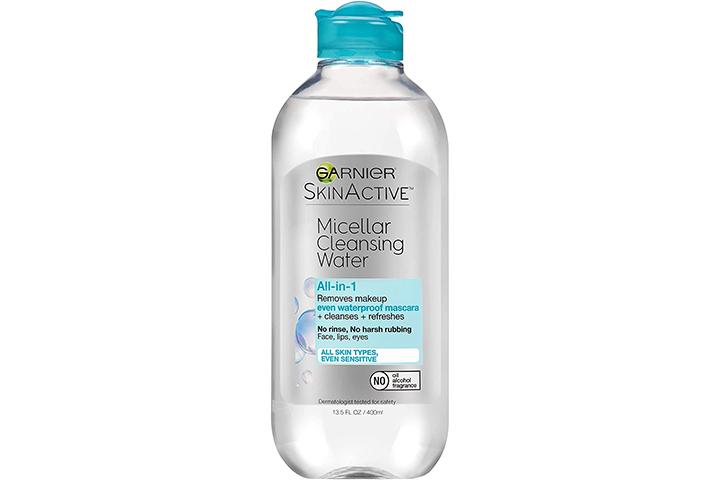 The all-in-one micellar cleansing water is suitable for every skin type and used to remove waterproof makeup. It keeps your skin refreshed for a long time. The micelles pull out all the dirt, oils, and makeup effectively and gently without harsh rubbing. This solution provides a total cleanse for the skin without rinsing and leaves your skin refreshed without any residue. It is safe to use for removing the makeup around the eyes and lips. This micellar water is free from parabens, fragrances, sulfates, and silicones.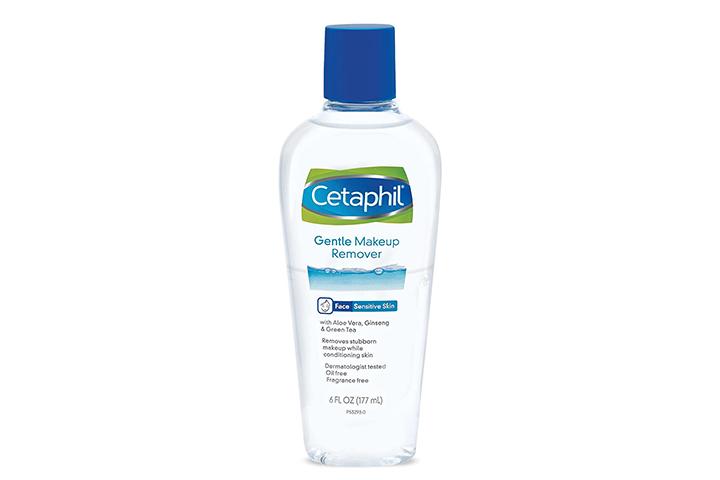 Cetaphil Gentle Makeup Remover is an oil-free and bi-phase solution that gently and effectively dissolves any makeup type without being harsh on the skin. Made from ginseng, aloe vera, and green tea extracts, this remover soothes and cleanses the skin without leaving any residue. The liquid keeps the skin soft, supple, and fresh. It is anodor-less solution that can be applied all over the face. It is hypoallergenic, non-comedogenic does not irritate the skin or clog the pores.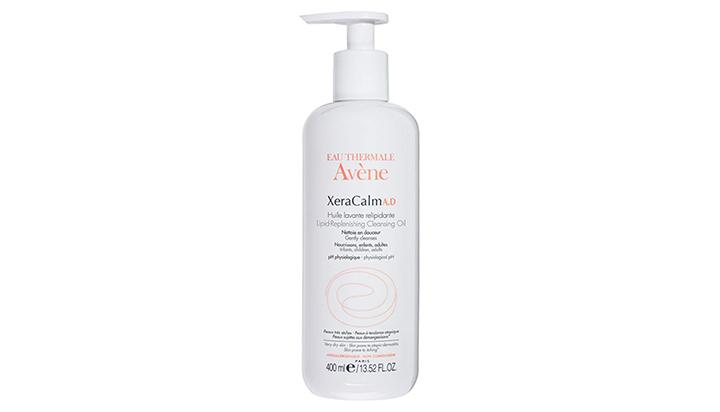 Avene Cleansing Oil gently cleans and protects the skin against drying. It maintains a delicate Ph and microbiome for clearing and maintaining a healthy skin balance. The soap and fragrance-free cleansing oil deep cleans the skin, seals the moisture, and soothes itching caused by atopic dermatitis and eczema. The primrose's cer-omega extract is rich in ceramides and omega-6, thus provides hydration and keeps the skin glowing. It is safe for every age group and can be used in baths and showers. This product is recommended for dry and itching skin.


Formulated from natural ingredients and fruit blends,including virgin marula oil, antioxidant-rich kiwi, and strawberry seed extracts, this skin-compatible makeup melting butter rinses the skin thoroughly, leaving a glow on the face. It dissolves the waterproof makeup, dirt, and excess oil traces with ease and is designed for dry skin. Adding wateractivatesSlaai into a milky solution that rinses the skin thoroughly, leaving behind soothed and nourished skin.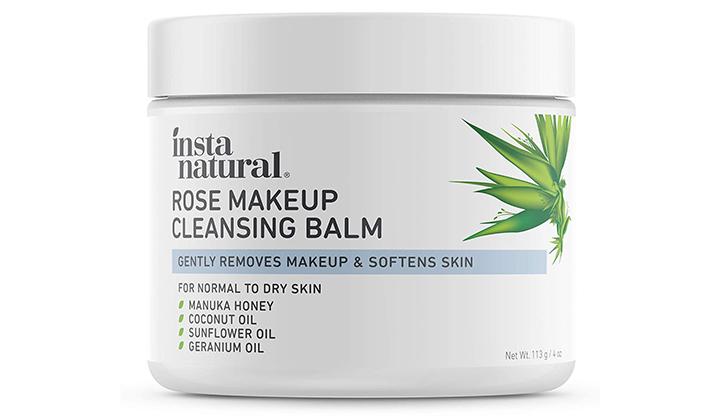 The dual-use face wash and cleanser can be used as a pre-cleansing starter and is ideal for skin toning and hydrating, and does not leave any residue. This unique formula is designed to suit every skin type. It is made from natural extracts of manuka honey, rose, sunflower seed oil, and coconut oil that prevent extreme skin aggression, reduce dryness, and provide healthier skin. The cleansing balm emulsifies with water to make a creamy facial cleanser for easily removing stubborn waterproof makeup and impurities.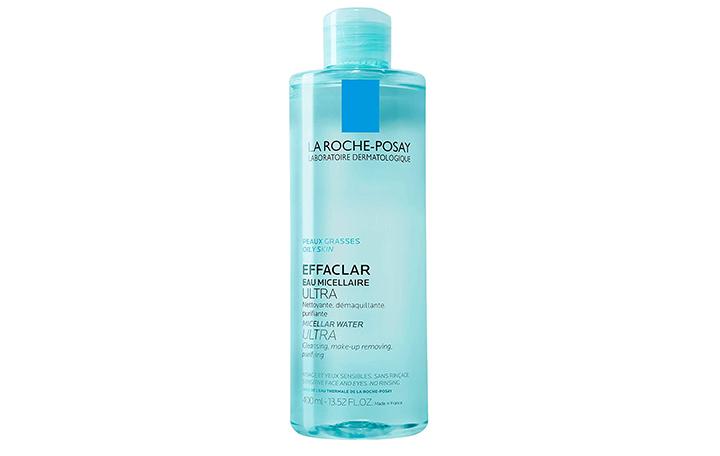 La Roche-Posay Cleansing Water and Makeup Remover is suitable for oily skin. The effective micellar technology and gentle cleansing make it an ideal addition to your skincare regime. This solution is free from soap, alcohol, paraben, oil and is non-comedogenic. Equipped with dirt-encapsulating micelles, it naturally removes the oil and makeup without harsh rubbing or rinsing. It also consists of poloxamer, La Roche-Posay thermal spring water, glycerin, and zinc that soothe and hydrate the skin.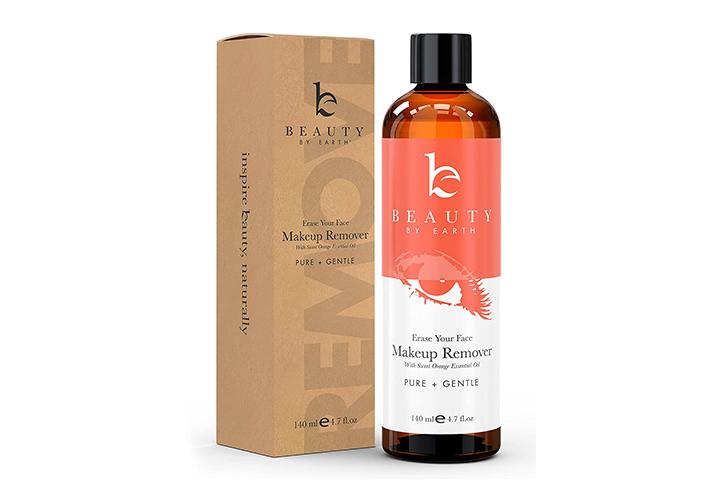 The simple but effective makeup remover cleanses the eye and face makeup instantly. Get rid of oil, dirt, and pollutants with this non-greasy makeup remover. This gentle solution reduces the risk of acne without harming your skin. The oil- and paraben-free product requires a simple wipe with a cotton pad to remove makeup. Made from natural ingredients such as witch hazel and aloe vera, it is suitable for all skin types.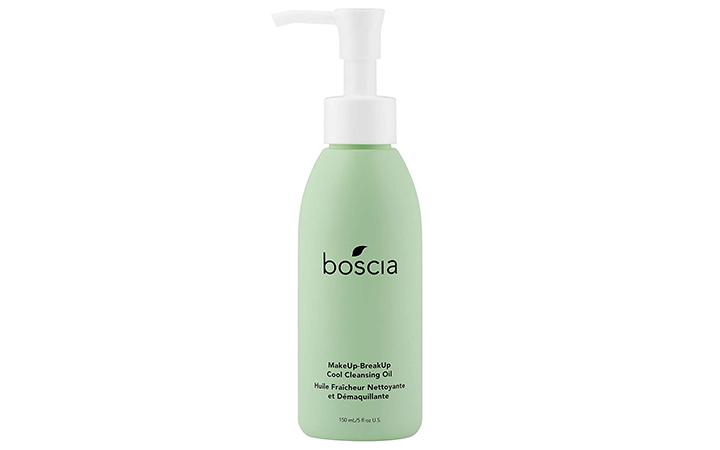 Packed with vitamin E, anti-aging and hydrating skin nutrients such as rosehip and green tea, this gentle cleansing oil melts the stubborn makeup, dissolves the pores, and unclogs the pores. It also calms skin inflammation, protects against free radical damage, and is suitable for any skin type. This product is free from cruelty, color, and gluten. It is 100% vegan with no artificial fragrance.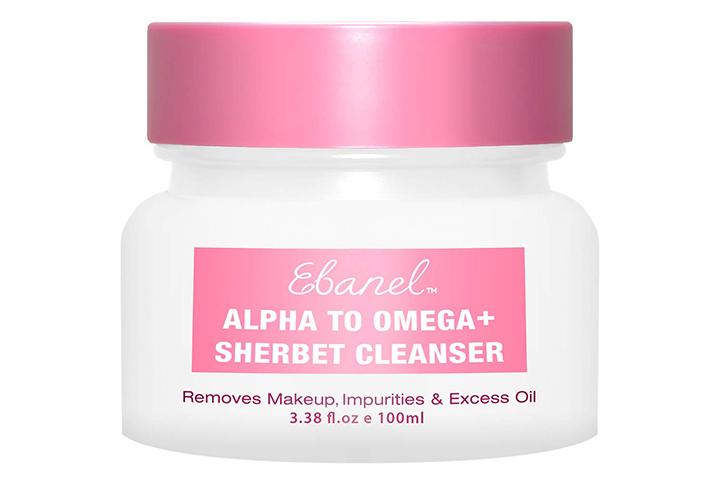 The sherbet cleansing balm removes the stubborn makeup and deep cleanses the skin giving a fresh look. Infused with natural stem extracts, antioxidants, and vitamin C, this oil makes the skin firm, prevents dryness, and brightens the complexion. The papaya stem extracts exfoliate the skin and keep it healthy and glowing. The oil does not leave residue and is easy to wash off. It is sulfate- and paraben-free, hypoallergenic, and suitable for every skin type.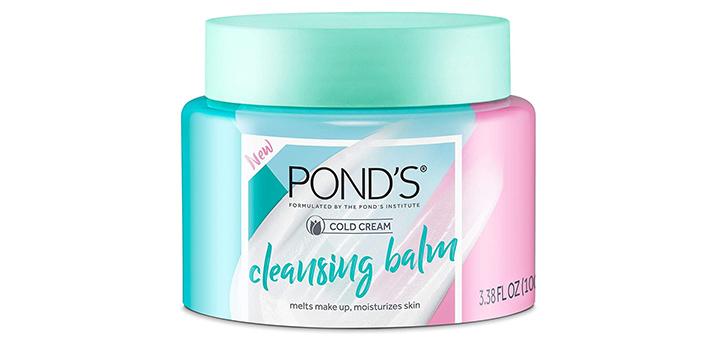 Ponds Makeup Remover instantly dissolves the heavy makeup and other impurities while moisturizing the skin. It turns into a silky oil on application, giving a smooth makeup removal experience. This all-in-one, easy-to-rinse, non-greasy face cleanser improves the skin tone, keeps it moisturized, leaving it soft and naturally glowing.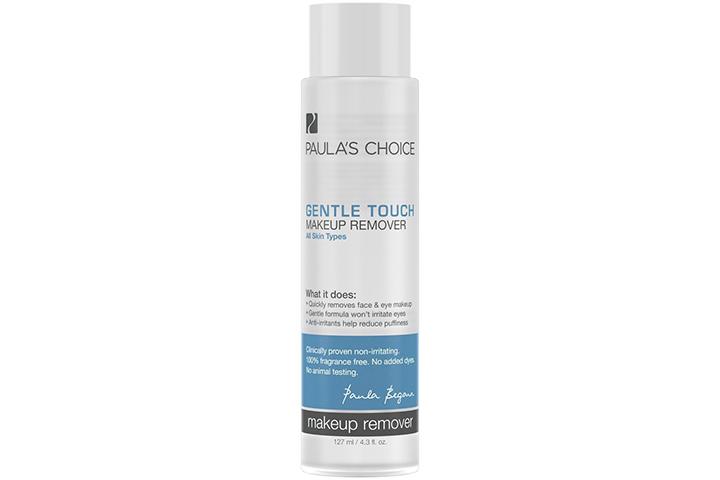 Paula's Choice Gentle Touch Makeup Remover consists of aloe vera and antioxidants.The oil-free, waterproof formulation removes any makeup without leaving a greasy residue. It is a mild and efficient skin-softening formula that leaves your skin supple and hydrated. Free from parabens and fragrances, it does not dry or tighten the skin.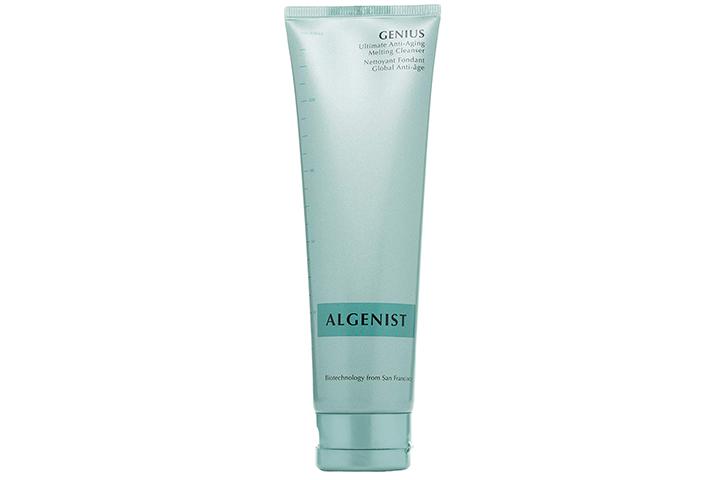 With patented anti-aging formula, this cleanser contains alguronic acid from algae that reduce fine lines and wrinkles. The cleanser melts into a silky oil and removes the makeup, dust, and pollutants from the skin. The microalgae oil nourishes, hydrates, givesa radiant glow to the skin. This dermatologically-tested, hypoallergenic solution is suitable for every skin type.It is free from any artificial and harmful ingredients.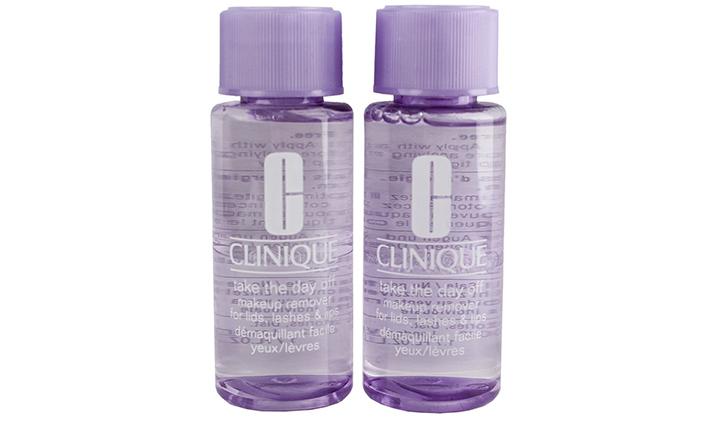 The Clinique Take The Day Off Solution is suitable for every skin type. It removes makeup around the eyes, lips, and lashes without hurting the skin. This non-irritating, non-stinging liquid lifts away or dissolves even waterproof mascara and lipstick with ease. Developed by dermatologists and tested for allergies, this remover is phthalate-, paraben-, and fragrance-free.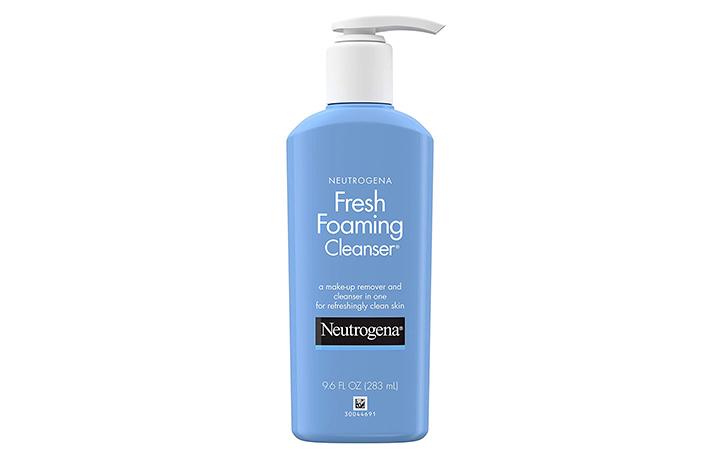 Neutrogena Fresh Foaming Facial Cleanser and Makeup Remover helps wash away the makeup, oil, and dirt particles with ease and refreshes the clean skin. It gives out a foamy lather that clears the skin without over-drying. Safe to use for any skin type, this solution is dermatologist-tested and recommended.It prevents the blocking of the pores and is oil, soap, and alcohol-free.
How To Choose The Right Makeup Remover?
Here are some parameters to keep in mind to choose the best makeup remover.
Skin type: Choose a makeup remover specifically made for your skin type to reduce the chances of skin damage or irritation.
Oil-free remover for oily skin
Moisture-filled product for dry skin
Specified blend for combination skin
Lightweight remover for normal skin
Gentle formula for sensitive skin
Makeup type: Consider the type of makeup you usually prefer. Not every makeup remover can help in cleansing every makeup type. You may also go for a makeup remover suitable for every skin type.
Creams and balms remove heavy makeup
Oil-free or water-based removers for light makeup
Makeup removers for specific areas such as lips, eyes, lashes
Removing makeup before going to bed helps in maintaining healthy and glowing skin. Choose a suitable product from the above list of the best makeup removers for clearer skin.
Recommended Articles: