Store breast milk easily with our list of the best manual breast pumps to feed your child conveniently. While it is well established that breast milk is the best form of nutrition for babies, unfortunately, some mothers may be unable to nurse their babies due to other responsibilities or health reasons. In such scenarios, a manual breast pump can be a suitable solution for mothers to ensure their baby gets the precious breast milk loaded with antibodies to help boost their immunity. Breast pumps are designed to help lactating women extract milk from their breasts and store it to feed the baby when away.
Manual breast pumps function on hand movements and are pretty efficient in extracting breast milk. You can also consider getting a manual breast pump to freeze your breast milk for future use. These pumps are available in various designs to suit your needs. So, explore our list to choose the right breast pump for your convenience.
Top Products From Our List
11 Best Manual Breast Pumps
The best benefit of using a manual breast pump is that you can use it anywhere and for as long as you want. This silicone pump comes with a pump strap and silicone stopper to collect breast milk without any leakage and through complete natural suction pressure.
Pros
Noise-free product
BPA-free and sterile vacuum sealed
Comes with a breast cupping flap
Dual-ring design to adjust the suction force
Airtight packaging
Cons
May lose suction after extended use 
Silicone breast pumps are designed to catch the leaks effectively while you pump or breastfeed, and this is why these are great. This patented breast pump is made using 100% food-grade silicone and is soft and comfortable.
Pros
Draws milk effectively through suction
Dishwasher-safe and can be boiled
Lightweight and compact
Easy to set up and use
Cons
Some may find the suction painful.
The design of a breast pump plays a crucial role in how successfully you will pump, and this manual breast pump features an ergonomic swivel handle and an easy-to-control vacuum for enhanced comfort. Plus, it features a research-based and patented design. 
Pros
Offers Manual suction control
Portable and discreet
2 phase expression technology
Soundless when in use
Cons
Designed only for occasional use
If you are looking for an ergonomically designed manual breast pump you're at the right place. This breast pump collects milk and relieves engorgement through the silicone pressure and is safe to use. Also, the secure attachment allows you to choose between gentle, strong, and medium suction.
Pros
Large suction cup easily fits the breasts
Strong suction
Attractive heart-shaped pump
Anti-dust lid to prevent dust
BPA and phthalate-free
Cons
May not be 100% spill-proof. 
Looking for a pump that can produce consistent and strong milk supply without hurting your breasts? If yes, you need the Philips Avent manual breast pump that features a unique design so you can pump in a more comfortable position.
Pros
Comes with a massage cushion
Better stimulation of milk flow
Compact and lightweight design
BPA-free and safe to use
Comes with a sealing disk for storage
Cons
Some may find the bottle squeaky.
This manual breast pump is considerable for 2 reasons. First, it features a smart easy-express handle that will prevent hand fatigue and pain. And second, it features dual-mode pumping for proper suction, efficient pumping and better milk expression.
Pros
Comes with 2 flange sizes
Wide-neck bottles
Pre-sterilized breast milk storage bags
Noise-free use
Easy to clean 
Cons
The flange may lose suction.
If you are looking for a portable and functional manual breast pump the Godehone Silicone Breast Pump is a great option. This is a compact and lightweight pump that makes collecting and saving breast milk easy. The simple design of the pump makes it easy to clean and store. 
Pros
Skin-friendly silicone construction
Comes in a pack of 2
Features a soft and big sucker
Food grade silicone
Leak-free design
Cons
Some may find the suction a little painful. 
If you are looking for a breast pump that offers tight suction and feels pain-free, this one features an extra-soft silicone shield guard that massages and warms the breasts for more comfort and to stimulate milk flow.
Pros
Comes with a complete pump kit
Free from toxins and chemicals
Non-slip rubber handle
Good for passive pumping
Offers consistent pumping
Cons
If you are a frequent traveler and need a functional breast pump, this pump is a great choice. It consists of a maximum comfort vacuum that will help you milk more in less time and save some milk for your baby. Certified by the FDA, this is a convenient and safe pump to use. The breast pump comes with a baby nipple and a super cute baby bandana.
Pros
Comfortable handle to prevent fatigue
Better stimulation and suction
Noise-less operation
Easy to sterilize
Wide-mouthed cup
Cons
May not fit all standard bottles
If you are a working mom and pump breast milk multiple times a day, you need a protective and safe pump. Being a skin-friendly and BPA-free pump, the NUK Expressive Manual Breast Pump provides hygienic pumping. It features a hands-free and ultra-light design to store milk with more convenience.
Pros
Lead, phthalates, and toxin-free
Ergonomic handle to reduce hand fatigue
Skin soft and easy to use
Relieves breast pain while pumping
Lightweight (5.5 ounce only)
Cons
Might be difficult to control the pace of the pumping.
This breast pump is easy to assemble and is sturdy. It requires very less pressure and is designed to stimulate pressure and keep the flow consistent. Using this pump, you can save more milk with minimal efforts and experience no pain.
Pros
Includes 2 collection cups
Ultra-light and soft
Dishwasher-safe
Doesn't leak or squeak
Cons
Not completely noise-free
Now that we know which breast pump to choose from the above mentioned reviews, lets know more about the benefits, safety tips and the guidelines to choose the perfect breast pump.
Benefits Of Using A Manual Breast Pump?
Here are several benefits of using a breast pump:
For working mothers, using a manual breast pump will offer more control over the time and schedule of feeding. Feeding schedules can be organized for more free time.
Pumping post breastfeeding can significantly increase milk supply. The vacuum will stimulate the production of milk.
Storing some extra milk using a pump will help mothers feed the baby when they deal with low milk supply.
Pumping helps the babies who have medical conditions that prevent breastfeeding.
If you are unable to sit for long periods to breastfeed the baby, breast pumps are useful.
As breast pumps are compact, you can carry them wherever you go.
[ Read : CMBEAR Electric Breast Feeding Pump ]
Safety Tips
While maintaining proper hygiene and sterilizing the breast pumps, you can feed your baby with the stored breast milk. Here are the things you need to keep in mind while using a breast pump:
Always wash your hands and clean the tools before pumping.
Use airtight and sterilized bottles to store the breast milk.
If you are using storage bags for storing milk, use them only once.
Reuse the storage bottles after sterilizing them.
Do not add fresh breast milk to frozen milk.
[ Read : Pigeon Breast Pump Pro Reviews ]
How Do I Choose The Right Manual Pump?
There are plenty of breast pumps available in the market these days, and thus, it can be confusing to pick the right manual breast pump. If you are willing to invest in a functional and durable pump, here are the things you need to consider:
These days, there are manual pumps that operate on 2 modes technology— expression mode and stimulation mode. Before choosing a pump, look whether the manual pump operates on 1 or 2 modes. Some pumps have 2 modes for starting pumping and for stimulating consistent milk flow. If you want more comfort and want to extract milk easily a manual pump with 2 modes is a great pick.
Have a look at the material of the pump. Most of the manual pumps are made using 100% food-grade silicone. These pumps are skin-friendly, offer better suction, and are safe to use.  Don't go for the cheap plastic alternatives if you are looking for a sturdy and reliable manual pump.
[ Read : How To Use Trumom Advance Breast Milk Feeding Pump? ]
Another vital thing to consider while choosing a manual pump is design. Manual pumps are not operated by electricity, and thus, you will have to squeeze the handle for extracting milk.  Manual pumps with hard handles will cause hand fatigue. Especially if you pump multiple times in a day, make sure that you choose a manual pump with an ergonomic handle so you can pump without any pain
Some manual pumps come with an added cushioning in the interior of the cup. This cushioning helps stimulate and warm the breasts for extracting the milk in a hassle- free way. Thus, if you are facing issues with obtaining the milk, consider a manual pump with a cushion.
The size of the manual pump matters because some women have bigger breasts while some have small. A pump with unsuitable size may cause leaking and spills. Thus, if you have big breasts, go for a manual pump that has a wide-mouthed suction cup.
Cleaning plays a significant role when you are feeding your baby with pumped milk regularly. To keep bacteria away, you will need a hygienic and easy-to-clean pump. Consider a pump that is dishwasher-safe and easy-to-sterilize so you can quickly sterilize the bottle and pump after each use to keep your baby free from bacteria.
[ Read : How To Use Farlin Manual and Electric Breast Pump? ]
Frequently Asked Questions
1. When Should I Use A Manual Pump?
If you are a working mother or travel often, you can use a manual breast pump to pump and save some milk. This ensures that your baby gets your breast milk even while you're away. You can also use a breast pump when you are having issues while breastfeeding, have difficulty in latching, are separated from your infant in intensive care, or if your baby is unable to extract sufficient milk from the breasts. Also, if you want to avoid passing any medication to your infant or are suffering from engorgement, you can use a breast pump for feeding.
2. How Do Manual Breast Pumps work?
Manual breast pumps are generally made of silicone and feature a handle that has to be operated manually to extract milk. The pumps have a suction cup, a handle, and a storage bottle or bag. You need to place the suction cup on your breast and squeeze the handle to create a vacuum and stimulate milk flow. You can then extract the milk in a storage bottle or bags and can feed your baby later.
Choosing the right breast pump can be tricky at times but keep in mind that whichever breast pump you choose, it will take some for you to get used to the pump. You will have to go through some trials. Start using the lowest or moderate suction and then increase the speed. Stay calm and relaxed, and gradually you'll get used to manual breast pumps. The above given are the best manual breast pumps that are easy to use and highly functional.
Recommended Articles: 
The following two tabs change content below.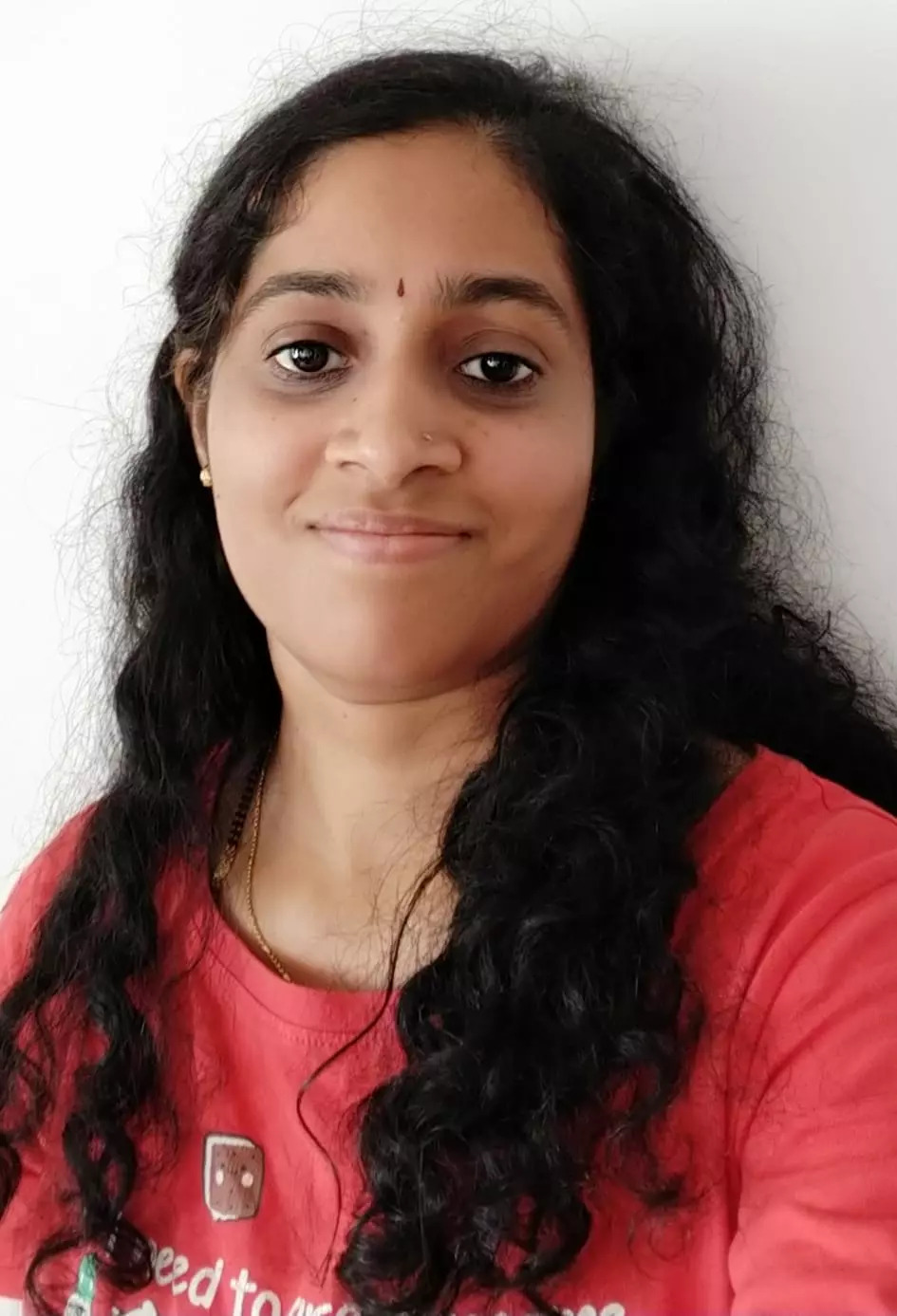 Vibha Navarathna
Vibha is a coder turned content writer. She holds a Masters degree in Computer Applications and a certificate in 'Introduction To Child Psychology'. Her passion for writing fresh and informative content made her a full-time writer. Holding certifications in content writing and creative writing, she writes on electronics and baby products for MomJunction. Apart from work, Vibha is found reading...
more