Glass markers are used to either write or decorate a glass surface and the kind of marker used, temporary or permanent, differs for both. When you look at the best markers to write on glass, you want something that offers you bold, smooth, and vivid colors without streaking or bleeding.
There are a variety of markers available in the market and sometimes it can be really confusing to make the right choice. The absolute worst would be if you ended up using a permanent marker for writing on glass or you did a great work of art on glass just to realise you had used a temporary or washable marker. We hope our review of the 14 best markers to write on glass will make this task a bit simpler for you!

Top Products From Our List
13 Best Markers To Write On Glass

Kassa chalk markers come in a wide range of vibrant, rich colors that dry quickly and do not smudge as long as they are not exposed to water. The opaque ink of these markers also facilitates the easy blending of 2 or more colors. Each chalk marker comes with a reversible bullet and chisel point nib and all you have to do is simply pull one out and switch it with the other. These 3mm nibs are durable and the chisel nib is great for detailed lettering and writing while the bullet point is suitable for broad strokes. As a bonus, each pack comes with 2 extra nibs. These chalkboard markers can be erased easily from non-porous surfaces like glass, chalkboard, mirrors, and windows with a damp cloth or paper-towel. They can be ideally used for restaurant board signs, chalkboard lettering, home decor, and for other numerous purposes.
PROS:
Non-toxic
Water-based
Dustless
Odorless
Metallic and neon colors
CONS:
Some may find erasing it difficult.

This product comes in a set of 12 vibrant and vivid metallic colors which stand out on both light and dark surfaces, including a black background. These colors are made with water-based, opaque metallic ink and have a durable fine-point tip which is suitable for most surfaces. They are ergonomically designed with a fray-free felt tip and the barrels are such that they are convenient to hold by even the smallest hands. The convenience of using these glass markers is enhanced by their color-coded caps and hexagonal  'anti-roll' design. These markers have a different effect on non-porous and porous surfaces— on non-porous surfaces like glass and ceramics, the ink can be easily removed using a damp cloth, while on a porous surface like wood or paper, the ink will stay permanently.
PROS:
Non-toxic
Acid free
Quick-drying
Fade-resistant
Water-resistant
Lightfast formula
CONS:
Can dry out if the markers are left uncovered for long

This product comes in a set of 10 assorted metallic colors and is made with high quality Japanese water-based ink that is UV-resistant and dries fast. The white marker, when initially applied, is transparent but turns opaque when dry and is ideal to write on black cardboard or paper. These markers are vibrant and have a nice metallic sheen and are great to use on a variety of surfaces like glass, rocks, black paper, canvas, ceramic, plastic, fabric, metal, and wood. These pens have a 2mm medium point nib which adds to its versatility and makes it suitable for various surfaces.
PROS:
Lightfast
Quick-dry
Odorless
Acid-free
Non-toxic
Xylene-free
CONS:
The ink may take a while to dry.

Crayola window markers come in a set of 8 washable markers which are great for all glass surfaces and allow you to express your creativity in the form of writing, doodles, or drawing. They can also be used on ceramic surfaces, tiles, rocks, and more. This glass marker pack comes with a variety of colors for creating vibrant and opaque designs. As this product uses washable ink, it's easy to clean smudges from skin and clothing. Crayola glass markers have the added distinction of being a part of the Eco Evolution by conserving energy and making their products safe for the environment. They use recycled plastic in their products, solar energy for production, and plant a tree for each tree cut to make their products.
PROS:
Non-toxic
High quality
Versatile
Unscented
CONS:
Some may find the colors too faint.

This product comes in a set of 4 bright white chalk markers which contain 8 gms of ink that lasts longer as compared to the 4 gms of ink in others. These chalk markers come with reversible chisel and bullet tips that make them all the more versatile as they are good for both fine and bold work, offering more drawing options. These erasable glass markers are easy to use and easy to clean as they can be wiped away in an instant. They have premium quality nibs and amazingly bright colors with the added bonus of having free tips included. They are great to use on glass, chalkboards, wood, mirrors, rocks, stones, and all non-porous surfaces.
PROS:
Dust-free
Non-toxic
Acid-free
Versatile
CONS:

These markers for wine glasses are an easy way to identify and personalize your drink in a party so that it doesn't get misplaced in all the madness. These washable pens feature ink that dries fast, doesn't smear or get in the way like wine charms. They come in a set of 8 different colors and wash off effortlessly once the party is done. It's a great way to brighten up any celebration and can also be used on ceramic plates, wine bottles and other dinnerware. It's important to keep the surface dry so that the writing remains intact. It can be wiped with a damp cloth if you want to clean the ink.
PROS:
Non-toxic
Food-safe
Acid-free
Versatile
CONS:
Wipes off if there's condensation on glass

Colorful markers are always attractive when used either on paper or whiteboard. Some are temporary, and some are permanent. Cinch Dry Erase Marker is specially designed to be used for the whiteboard and glass. These are temporary marker pens. It has a fine tip that ensures clear writing and provides a good grip for comfortable holding. You can use a dry eraser to wipe off after writing with this marker.
Pros:
Easy-to-use
Good grip
Available in different colors
Cons:
None

One of the best markers to write on glass, these markers come in a set of 8 vibrant metallic colors. Each set includes washable colors of red, blue, purple, pink, silver, gold, and 2 greens and can be used to write on a variety of surfaces from glass to plastic, ceramic, wood, paper, and metal. These markers are easy to erase, and have a smooth flow of ink, so you don't have to shake the pen before using it. These water-resistant markers ensure that your design or writing stays intact without getting washed away or fading. They are safe for even children as each marker strictly conforms to the ASTM D-4236 and EN 71 safety standards.
PROS:
Non-toxic
Quick-drying
Fade-resistant
Stain-resistant
CONS:
The ink may be less pigmented for some.

Made of highly pigmented acrylic paint, these high quality, oil-based, and opaque permanent markers for glass allow you to express yourself as creatively as you want. Sold in a set of 20 bright and vibrant colors, these markers work well on paper, metal, marble, fabric, stone, wood, rubber, ceramic, and plastic as well. These pens have 3mm nibs that ensure a smooth flow of paint which is quick-drying, smear and fade-resistant. It conforms strictly to EN-71, ASTM D-4236 safety standards and can be safely used by adults and children. Each glass marker pen is packed in a separate heat-shrink film to avoid leakage during shipping and storage.
PROS:
Safe
Odorless
Non-toxic
Waterproof
Sun-proof
Environment-friendly
CONS:

This glass marker comes in 5 metallic colors- gold, silver, purple, red, and green. They can be used to personalize wine or drink glasses in a party to avoid mix-ups. As the ink is water-based, it's easy to erase with soap and water. These markers can also be used to label spices and other things you store in glass jars to nurture your child's creativity by encouraging them to draw and decorate various surfaces. Apart from glass surfaces, these markers can also be used on ceramic. It's a good idea to wait for 2-3 minutes for the ink to dry completely before pouring chilled drinks, or it can get wiped off.
PROS:
Dishwasher-safe
Versatile
Food-safe
Easy to erase
CONS:
May rub off when exposed to moisture

These acrylic paint marker pens feature a 2mm round tip that make the flow of paint easy, smooth, and give great coverage. They also have an attractive and transparent PP resin pen body. These markers use water-based ink and include a variety of bold and vibrant colors— red, blue, green, pink, gold, coffee brown, silver, black, white, orange, yellow, and purple. They work well on nearly all surfaces and can be used to paint, write, or decorate everything from scrapbooks to glass jars, Christmas decorations, stones, cards, wood, metal, plastic, canvas, ceramic, and fabric.
PROS:
Environment-friendly
Non-toxic
Acid-free
Safe for both kids and adults.
CONS:
The ink in the pen may dry up over time.

This set of 8 metallic pens come in pink, purple, red, blue, green, copper, silver, and gold. They are perfect for all kinds of parties and events where there are a number of people as they can be used to personalize glasses and plates. These markers don't smear after 3 minutes of drying, making it ideal for such occasions. The ink in these markers is absolutely safe, so you can have fun writing or decorating any ceramic or glass surface without fear, and it's easy to wash off too. They can also be used for marking and decorating glass jars, windows, and wine bottles.
PROS:
Food-grade
Quick drying
Acid-free
Easy to wash by hand
CONS:
Doesn't wash-off in dishwasher

These erasable glass markers with rich pigments are available in 10 vibrant colors with reversible 5mm narrow and 15mm wide jumbo nibs. They can be used to draw, write, and decorate any glass surface, like glasses, mirrors, window panes, and marker boards with a variety of long-lasting colors. The tip is designed to be reversible, so if it gets damaged or worn out, it can be taken out and flipped over. The advanced, water-based formula of this product makes it safe to use by both children and adults. They are resistant to moisture which makes it possible to use them on exterior windows as well. As a plus, the ink can be easily wiped off with a damp cloth.
PROS:
Non-toxic
Water-resistant
Wipes off easily
Mess-free
CONS:

These glass markers come in a set of 5 rich and vibrant metallic colors of red, green, purple, gold, and silver that can really impress your guests as you personalize wine glasses to avoid mixing up glasses. This smudge-free, quick drying ink takes just about 30 seconds to dry, and the smooth tip of the marker ensures that the pen glides effortlessly across the surface. These erasable glass markers wash off easily with warm water and can be used to label and decorate mirrors, food jars, and gifts and on many surfaces like metal, plastic, and ceramics.
PROS:
Odor-free
Streak-free
Non-toxic
Easy to use
CONS:
If you are still confused about what sort of marker to look for to write on glass, this useful buying guide will make your search easier.
What To Look For When Buying Markers For Glass
This will tell you what kind of writing you can do with the pen. For thinner writing, you would need a fine tip pen but for regular everyday writing, the bullet tip would work better. A chisel tip marker is great for bolder lettering and for writing on mirrors and windows as decorations. Brush tips can be used to create thin strokes and can be flattened to fill in large areas. Double-ended markers have a central ink reservoir with tips at both ends. There is a brush tip at one end and a chisel tip at the other end, or a bullet tip along with a chisel tip at the other end. At the end of the day, what kind of tip size you will get will depend on your writing requirements.
Water-based markers vs. alcohol-based markers
The next choice you'll have to make is whether you want to buy water-based markers or alcohol-based markers, in which the dyes are suspended in either water or alcohol respectively, which then dries and leaves the color behind. This difference affects everything from cost to blendability and longevity. Typically, alcohol-based markers dry faster and last longer than water-based ones, and are sometimes referred to as 'permanent' markers.
The ability to resist fading is called lightfastness. If you're writing something that you hope to preserve, it's a good idea to buy a mark labelled as archival or lightfast, which can retain color for years. The vast majority of markers are not truly lightfast as they get their color from dyes rather than pigments, which is more likely to fade.
There are marker sets that can offer you more color options, and what set of colors you buy depends on your personal preference. If you want to get super creative, it's a good idea to buy markers with a lot of color options so that you never get bored when writing on glass.
Simple things like whether the pen is easy to hold or whether the cap is easy to take off or if it rolls off the tables need to be considered. Also, ensure that they are easy to clean. Avoid buying markers that leave streaks or residue behind.
Markers come with a description of whether they are temporary or permanent. Choose an erasable marker pen if you need to wipe off the ink later or a permanent one if you need to keep the art or writing for longer. Some brands offer markers which are both erasable and permanent at the same time. Some types of ink are erasable but become permanent after you bake them.
A lot of brands sell markers with vibrant but thin colors and need multiple layers to make the writing visible. Always go for the ones with thicker ink.
Not all of the markers for glass out there are resistant to abrasion and water. There are those that get streaky or wash off easily if the glass is damp. So, make sure you look for a marker that lasts long, and sets and dries quickly. It is also very important for your marker to be leak proof because if not, it can leak into your bag or can get smudged while you are writing.
Frequently Asked Questions
1. Can you use whiteboard markers on glass?
Yes, whiteboard markers can be used on glass, but some of them tend to leave a residue on it. These markers are both dry erase and wet erase markers. The dry erase ones can be wiped off easily while the wet erase ones need to be dampened first. For glass, it is better to look for whiteboard markers that are intended for use on non-porous surfaces. If it works on surfaces like mirrors and windows, it will work on glass.
2. How long do markers for glass last?
To make your writing on glass permanent, you need to buy markers that are marked as permanent and dry fast. Check the description to ensure that you are buying a permanent marker. Their life depends on how much ink they contain and how often you use them. If used a lot, they might last a month. If used only on small surfaces, they can last for months. They are usually quite long-lasting, you just have to prevent them from drying out.
The benefit of using a marker to write on glass is that it has a precise nib and offers more control over the motion, so that the ink goes exactly where you want. These products are cost-effective, easy to use, and clean. So whether it's to doodle, write a message, or make a window display – they can be used anywhere. There are so many brands out there that offer you different features, but at the end of the day what matters is your requirements. So, do check out what suits you best and make your choice from the 14 best markers to write on glass that are available in the market.
The following two tabs change content below.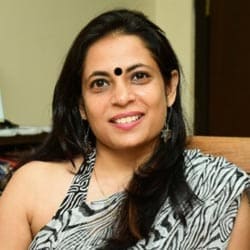 Priti Bose
Priti Bose is a poet, songwriter and blog writer. She did her masters in English, Public Relations and Advertising. Her creative skills and hunger for details make her do in-depth research on the topics she covers. For MomJunction, she writes on product analysis and reviews, especially for kids' products, toys and gifts. Before her association with MomJunction, Priti worked in the...
more