Despite being joyful, giving birth to a baby is a roller-coaster life. The drill for women doesn't end with bringing the child into the world. Rather, there is a lot you have to deal with, and postpartum discharge is one of them. The discharge produced by the body is a mix of tissue, blood and mucus from the uterus as it gets back to the normal size while healing.
Although the heaviest bleeding generally stops within one or two weeks, it takes to a month, or more, to stop altogether. To deal with such a period, you need the best maternity pads after birth discussed in this post.
Top Products From Our List
10 Best Maternity Pads After Birth
With three-in-one protection, these ultimate incontinence pads take care of odor, comfort, and dryness. They are long and absorb instantly. The leak-block sides of the pads are designed especially for absorbing bladder leaks. These are soft on the skin and unscented and stay in place by preventing bunching.

With inbuilt ice packs and first aid, these pads offer a 20-minute therapy window. With no freezing, they can absorb up to 260g of liquid beyond the therapy period. The top layer is super soft that ensures comfort in the perineal area. They are large enough to cover the entire perineal area, both front and back, and have an adhesive back for seamless application and removal.

With adhesive strips to securely fit into a place, these pads have super soft top sheets to reduce skin irritation. They have been FSC-certified and accredited with the Nordic Ecolabel. The pads have been dermatologically tested and feature a breathable waterproof textile back sheet to protect the skin. They have an absorbent fluff core that contains absorbent polymers.

Absorbent and clean, these pads with wings offer comfort, peace of mind, and relief after the delivery. Approved by Gynaecologists, the pads have been made from 100% natural and eco-friendly materials. Clean cotton is free from synthetic materials, dyes, perfumes, and chlorine. Designed with absorbent technology, these are pH balanced and clinically tested. They have a blend of mint and lavender essential oils to help relieve discomfort and dryness.

Offering unsurpassed absorbency, these feminine pads feature 100% certified organic cotton inside and out. These are gentle and soft against your skin. Also, the pads are ideal for heavier flow as well. Moreover, these are pH balanced, and adequate for sensitive skin. They don't contain chlorine bleach, parabens, latex, SAP, perfumes, artificial or plastic materials.

Providing long-lasting protection, these overnight pads help stop leaks. They are extra heavy and can offer up to ten hours of comfort and protection. These have been designed with a Leakguard Core; hence, ideal for overnight usage. The deep channels pull fluid from the edges to absorb within seconds. The pads also feature Flexi-wings to stay in place.

100% plastic-free, these maternity pads are compostable and biodegradable. They are fluffy and soft to ensure the utmost comfort and relief. They have an absorbent core; hence, you don't have to worry about unwanted leakage. These pads are made from chlorine-free pulp, and they are snug and fit securely.

Providing utmost protection, these three-in-one pads keep you safe from bladder leakage, menstrual leakage, and daily discharge. They protect you for up to 11 hours with the MaxSorb Technology. The Odor Guard Technology of the pads keeps your leaks discreet while preventing foul smells. They are made from natural and dye-free materials to stay gentle on your skin. Also, 100% breathable and stay cool for a longer time.

Devoid of fragrance, these pads are ideal for overnight use. The material used in manufacturing is completely natural and chlorine-free; hence, safe for every skin type, including sensitive skin. These pads keep you away from irritating dyes, and their no-slip adhesives offer the utmost safety.

Featuring a comfortable design, these pads are specifically for postpartum period flow. Their tails are adhesive-free and can be used effortlessly. These non-sterile pads can easily absorb heavy flow and keep you relaxed for a longer time.

How To Choose The Right Maternity Pads?
If you want to be comfortable throughout the period, you should consider these factors before buying a maternity pad.
Types: Right from classic to winged, cloth, reusable, incontinence, and more, you will find an extensive range of maternity pads.
Absorbency: Postpartum bleeding feels the longest and heaviest. Since your body would be releasing more blood, you would need a pad with a high absorbency tendency.
Fragrance-free: Fragrances can disrupt the pH balance of the vagina. Therefore, you should go with fragrance-free pads as post-giving birth, your body will be sensitive, and anything unnatural can irritate.
Material: Consider pads without any artificial or harmful materials. They should be chlorine-free and skin-friendly to stay comfortable and at ease.
Finding the correct maternity pad may require trials and errors. Most people find a combination of solutions to be comfortable, while others stick to only one option. So, find out what suits your body the best and get the best maternity pads after birth
Recommended Articles:
The following two tabs change content below.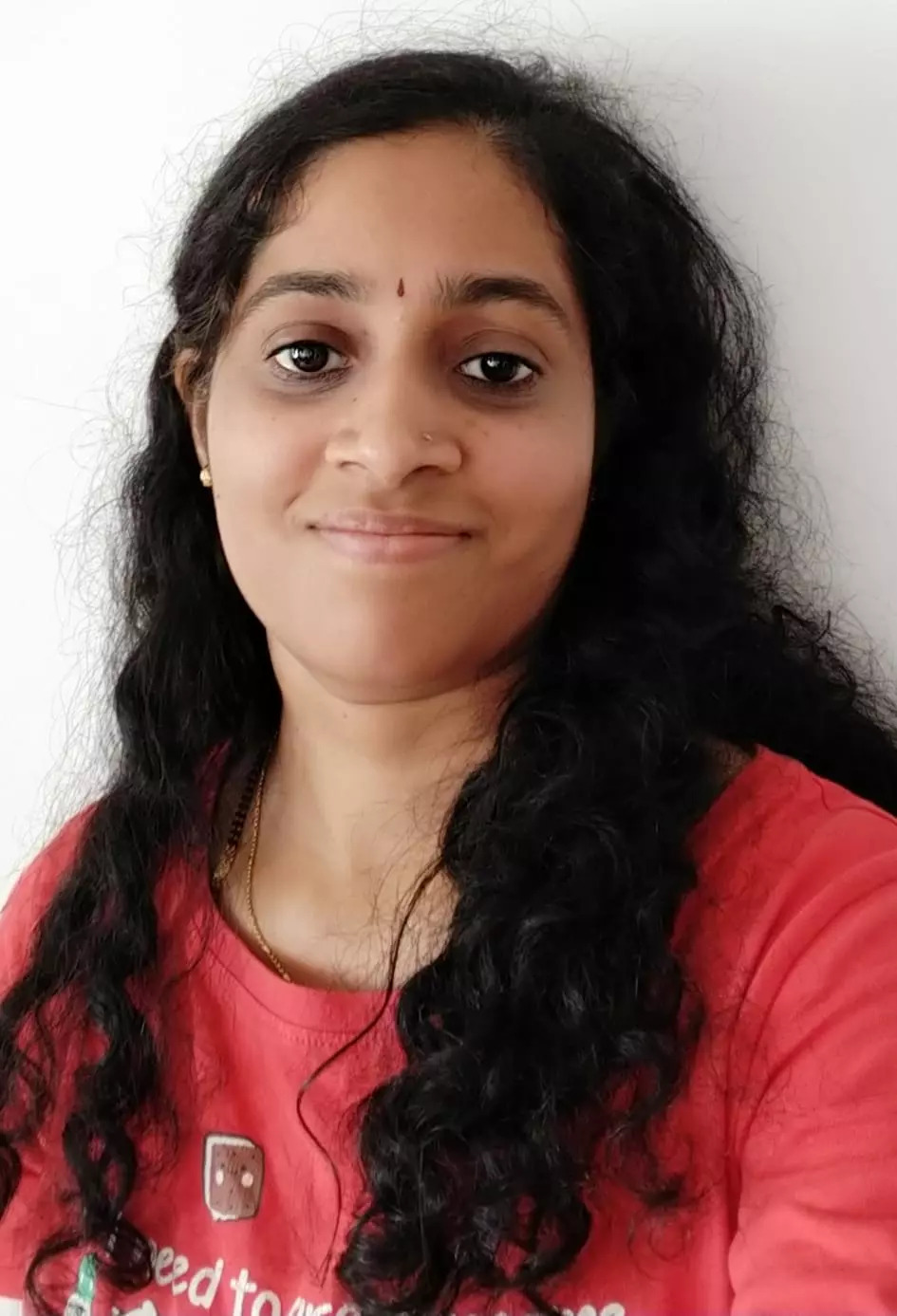 Vibha Navarathna
Vibha is a coder turned content writer. She holds a Masters degree in Computer Applications and a certificate in 'Introduction To Child Psychology'. Her passion for writing fresh and informative content made her a full-time writer. Holding certifications in content writing and creative writing, she writes on electronics and baby products for MomJunction. Apart from work, Vibha is found reading...
more