The mascot of The Walt Disney Company. An American icon. A cartoon character who is always seen wearing red shorts, large yellow shoes, and white gloves. That's Mickey Mouse for you! Mickey Mouse made his debut in 1928 in the Walt Disney cartoon short film, Steamboat Willie. Ever since then, he's been bringing happiness to kids everywhere, either by appearing on TV or as play toys. This is one of those cheerful Disney characters who is loved by one and all, old and young, alike.
In this MomJunction post, we have compiled a list of the 15 Best Mickey Mouse Toys that will liven up your kid's lives. If you have a little Mickey fan in your family, you are sure to find something on the list that your kid will love.
15 Best Mickey Mouse Toys

What's Mickey Mouse without his Minnie? Incomplete! That's why this go gripper includes Disney's most famous couple together. These cars are made into a signature Oball design, which means they feature finger holes for little kids to grab and play. The easy-grasp design and lightweight feature make these cars ideal for kids 1 year and older. These go grippers are available in other Disney characters as well, such as Tigger, Pooh, Sully, and Mike. This Mickey and Minnie duo also make for a great on-the-go play toy for kids.

If it's your child's birthday and he/she is a huge Mickey Mouse fan, this Mickey Mouse Clubhouse Birthday Train is one of the best gifts you will give them. Suitable for 2 to 5 years olds, it includes a birthday train and 24 lego pieces that are built to form a birthday cake, balloons, a candle, and 3 gift-decorated bricks. The process of lego-building will improve their fine motor skills. The set comes with Mickey and Minnie figures who get aboard the train to throw a birthday party in your child's honor. It features 5 lego blocks printed with numbers 1 to 5 that help your child learn their age.

The toy car from Jada Toys encourages imaginative play. Your kids can move the Mickey Mouse Clubhouse Roadster RC Car with remote control for a convenient operation. The remote control comes with two push buttons that help the vehicle move and spin. The car needs 2 AA, 3 AAA batteries and works on 27 MHZ frequency. The wheels of this car are textured, and the vehicle runs smoothly.

Is your toddler always enacting scenes from their favorite cartoon, Mickey Mouse Clubhouse? Then this fly 'n slide clubhouse is the right choice for them. Featuring Mickey and Minnie figures,  a telescope, a see-saw, a table, and 2 stools, this toy provides your child with a world of imaginative play. This Mickey Mouse clubhouse toy also comes with a working trap door, a slide, and a detachable plane that makes your child's playtime fun and will keep them entertained for hours together. It comes with a handle for convenient carrying. It is ideal for children between the ages of 1 and 6.

Have you often caught your child pretending to play guitar? Then let's help your child develop his musical talent with this mini guitar/soprano ukulele. Specially designed and sized for small children, this mini guitar features a traditional body to produce the right sound. Though it might not work like an actual guitar, it includes tuning gears to adjust the sound and nylon strings that are easy to play. Plus, with the picture of their favorite Disney character on the instrument, your child will have a wonderful time playing it. This Mickey Mouse toy is recommended for children 2 years and above.

This fun Mickey Mouse ride-on toy plane is a cute little vehicle that gives your child (1 to 3 years old) a full-on driving experience. The plane's cockpit features a variety of sounds and light – a revving engine, shifting gears, and realistic radio frequency sounds while the propeller emits light while spinning. The plane also plays the Mickey Mouse march song and other delightful music that your child can groove to. And with the addition of Mickey Mouse figure, this toy becomes complete. This toy is made of sturdy and soft material, which makes it safe for children.

This sturdy wooden clock, suitable for children 3 years and above, is not only meant for entertainment but also offers various educational benefits. Firstly, you can teach your child to tell time on the clock and help them compare the time by hours, minutes, and seconds by moving Mickey's hands in the center. The blocks are printed in Roman numerals 1-12 and come in different colors, which promotes early number and color recognition. Each block is designed in different shapes to match the cutout on the clock, which is a great way to learn the concept of shapes.

This adorable and huggable Mickey Mouse plush toy that stands 6.5 inches tall is the ideal size for kids of all ages, including newborns and toddlers. It is made of ultra-soft material (machine-washable) and stuffed with good quality foam, making Mickey a cuddle-worthy toy. Soon enough, you will see your child carry Mickey around wherever they go and even talk to them – an excellent way of improving your child's communication skills and providing them a feeling of comfort. And with a jingler in his belly, this Mickey Mouse toy creates jingles every time you shake or move it.

Get ready to go on a rescue mission with Mickey Mouse! Ideal for children 2 years and above, this set includes Mickey as the firefighter dressed in a fireman costume and his fire truck. The vehicle automatically makes siren sounds when on the move and goes off when it is rolled on the floor. It also features a Mickey button, which, when pressed, makes realistic fire engine sounds. Additionally, your child can also make Mickey say some fun phrases. This makes for fun pretend play sessions while also helping them learn the importance of safety. This set includes 3 LR44 batteries.

Make Mickey Mouse Crib Hanger your baby's first toy and let your child grow and learn with the same cheerful face you adored as a child. This activity toy includes a bead rattle, crinkle texture, a chime, teethers, and textured rings, which will keep your child engaged for long. The rings and teethers come in different shapes and have a texture that is suitable for chewing and soothing your baby's gums during the teething phase. The sounds and colors of this toy are sure to delight your infant. This crib hanger can also be used on a car seat or a stroller.

Crawling is one of the most significant milestones for your baby. But sometimes at the initial stage, they need that extra push to get going. With the help of a crawling toy such as Disney Baby Mickey Mouse Musical Crawling Pal, you can encourage your little one (ideal for kids 9 months and above) to crawl. When you want Mickey to crawl, gently press his back – it activates the motion and plays soothing music. This Mickey Mouse plush toy is made of super soft material and comes dressed in an onesie. Your tot is sure to enjoy crawling with Mickey.

Encourage your tiny tot to learn hands-on play with this wooden tool kit by Melissa & Doug. With 14 sturdy wooden tools and a host of fun Disney characters printed on the toolkit, this toy will have your child play constructing and repairing. It mimics an adult toolbox and includes a hammer, nails, turn screws, a screwdriver, and other logs for your child to play with. The wooden box doubles as a storage box when not in use. It is ideal for children 3 years and above.

Suitable for children as young as 12 months old, this is a colorful 7-inch guitar.  While it may not function like a real one, it is meant to add some fun during your kid's playtime. It includes a button, which, when pressed, produces light and music; your child can pretend to play by toying with the strings attached. One of the best Mickey Mouse toys for toddlers, it helps them improve their finger coordination and also strengthen hand muscles. This is an electronic toy that functions with 2 AAA batteries that are included in the package.

Recommended for children between the ages of 3 and 15, Mickey Mouse Train is one of the best Mickey Mouse Clubhouse toys available. This adventure tunnel will keep your active tots busy for hours. The set comes with 3 play structures that can be attached with the help of tunnel connectors, or they can be detached and used separately. The set includes 30 balls that can be filled in the ball pit while the exterior of the tunnel features various Mickey Mouse characters – all of which make playtime even more fun. It features an EZ Twist technology that makes it easy to set up and fold down.

One of the most entertaining Mickey Mouse Clubhouse toys, this play set allows your little one to create their own Hot Dog Hills adventures with the help of Mickey Mouse, Minnie Mouse, and Pluto figures. Your child will have a fun time moving the characters up and down the helping hand elevator, flying them in the hot air balloon, and sliding them down the slippery slide. This set also includes 2 Chip and Dale figures, a play table, a chair, a telescope, and a spinning door. It also features a floor button that can be pressed to activate lights and the Hot Dog song that your child can sing along and dance to.
You must have realized by now that there are wide varieties of Mickey Mouse toys available. So consider these points before you buy one.
How To Choose The Right Mickey Mouse Toys
Material: This is an essential factor to consider when looking for a toy for kids. The material the toy is made of decides whether it is safe for children or not. Kids are known to bite and chew everything, including their toys. Always make sure the Mickey Mouse you purchase toys are made of BPA-free materials. They should also be sturdy and durable to withstand the abuse the toys will go through at the hands of your child.
Age: The Mickey Mouse toy that you give your child should be suitable for his/her age because some toys contain tiny pieces that may cause choking hazards for babies. Ensure to go through the age recommendation of the toy before you decide to buy it.
Sound: Sure, children do enjoy lights and sounds in a toy. But not all toys come with soothing music or adjustable volume buttons. Some toys make such loud and jarring noises that it is quite uncomfortable for both children and parents. So read the description of the product to know what sort of sounds the toy makes.
Purpose: Kid's toys provide 2 benefits – entertainment and education. Make sure the Mickey Mouse toy you buy is fun to play with in addition to helping them develop various skills and interests.
Picking a toy for your kids can be daunting, especially when it comes to choosing a Mickey Mouse toy. If you have taken a look at the list already, we are sure you will be amazed at how many varieties of Mickey Mouse-themed toys are available. We hope our list of the 15 best Mickey Mouse toys will help you find the one that you and your child will love. Which of these toys did you pick for your child? Did your child enjoy playing with it? Let us know in the comments below!
Recommended Articles:  
The following two tabs change content below.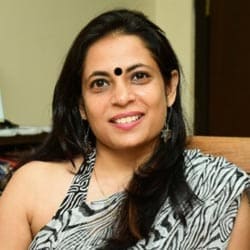 Priti Bose
Priti Bose is a poet, songwriter and blog writer. She did her masters in English, Public Relations and Advertising. Her creative skills and hunger for details make her do in-depth research on the topics she covers. For MomJunction, she writes on product analysis and reviews, especially for kids' products, toys and gifts. Before her association with MomJunction, Priti worked in the...
more