The streamer needs to have a quality microphone. A decent mic will offer better sound than a built-in microphone on your computer. It is useful for recording music, videos, communication, and gaming. We have curated a list of the microphones for streaming to buy the suitable product.

Top Products From Our List
11 Best Microphones For Streaming

Record vocals, create podcasts, and add narration to home movies with Blue's iCE USB microphone. With a custom condenser capsule, you can listen to crystal clear audio in FaceTime, online streaming, messages, and Skype. Snowball ice comes with a corded electric power source and sample/word rate of 44.1 kHz/16 bit. It is a USB 2.0 device and is also compatible with USB 3.0. With a black body and easy portability, this streaming mic is ideal for high-quality recording and streaming.
Pros
Has a good range and can record audio from a distance
Overall build of the mic is firm and strong
'Plug and Play' ensures fast connectivity
Equipped with a unidirectional polar pattern
Cons
Won't work for PS4 and Xbox
You cannot mute the mic
Stand is not sturdy and gives you limited adjustments

With plug and play USB recording, this microphone includes a 5.9 feet USB cable for connecting computers, laptops etc. You can use it to record music, podcasts, or computer singing. It is user-friendly with Mac and PC. The additional volume control knob allows louder output. The recording quality is clear and crisp, and the user doesn't have to raise his/her voice while speaking.
Pros
Tripod stand gives a stable grip
Doesn't come with a mute button
Can be attached to a microphone arm mount
Compatible with Windows, XP, Vista, 2000, and Mac OS X.
Cons
Not compatible with Xbox and phones
Doesn't come with a mute button
Built-in USB cable has to be used with precision

Tonor's condenser microphone is ideal for steaming, chatting, video calling, recording, podcasting, and distance learning. With a blue PVC material body, this USB microphone weighs up to 345 grams. Its cardioid pattern cancels background noise and has a smooth, clear, and crisp sound quality. The shock mount of this product can be unscrewed and attached to a boom stand. This microphone doesn't require any special installation. All the user has to do is to unfold the tripod and plug and play.
Pros
Cardioid mic capsule offers clear audio quality
Includes a pop shield
Shock-absorbent
Lightweight and portable
Cons
Not compatible with Xbox, iPad, and phones
Does not have an on/off switch
Microphone might make some background noise

With a classic black body and a built-in shock mount, this microphone comes with background noise reduction. It utilizes a super-cardioid pickup to eliminate distracting noises and ensures professional sound quality. It weighs around 1.86 pounds and is designed by twitch streamers.
Pros
Easily mounted to a boom stand
Sleek and non-obstructive design
Has volume control, and mute button
Dampens the vibrations to protect against bumps
Cons
You will require a pop filter
Does not work with Xbox

Bonke's condenser mic has a black cotton body and weighs approximately 2.83 pounds. The setup delivers a professional sound quality as it has a sound chipset present inside it. With soundproof cotton, your voice is crystal clear and crisp. The product includes a scissor arm stand, shock mount, and a pop filter. It is also equipped with a table mounting clamp for a better grip on the surface.
Pros
Windscreen foam eliminates unwanted sounds
Adjustable echo effect using turning knobs present on the mic
360-degree wide range adjustable arm set
Easy to set up and use
Cons
Not compatible with Xbox and cellphones
Screws for table mounting might lose and break

With a frequency range of 20 Hz to 20 kHz and an impedance of 16 Ohm, this product comes with high-resolution converters. The contemporary design with vintage appeal has versatile mounting options where it can be mounted to a desktop mic stand or standard or a boom mic stand. It has a two-meter USB C to USB A cable.
Pros
Universal compatibility
Includes a headphone jack and mic controls
Packed with a tight and a wide stereo for great sound effects
Four versatile capture modes
Cons
Clipping the mic can be tricky
Bass is relatively weak
Mic might have issues in connecting with some phones

Proar's gaming microphone is a solid construction with a 16mm diaphragm and a frequency range of 20Hz to 20kHz. It has a professional sound chipset and durable metal construction. The detachable desktop stand is easy to assemble and is compatible with Mac, PS4, and Windows.
Pros
Equipped with an LED indicator
Latency-free monitoring for real-time playback
Captures wide frequency range content with low noise
Multi-angle adjustable stand
Cons
Not compatible with Xbox
Video recordings might have a light buzz sound
Sound quality is not clear

Razer Seiren's streamer microphone is ideal for vloggers and podcasts. Its ultra-precise super-cardioid pattern focuses only on the voice and not the background noise. Made for minimal and smaller setups, this product is tuned with a tighter pickup angle. It delivers professional sound quality, and it is portable.
Pros
Equipped with a 14mm condenser capsule
Ultra-compact design for easy handling
Detachable stand can be mounted on a boom arm or mic stand
Heavy-duty tilting stand
Cons
Doesn't have a headphone jack
No mute button
Users cannot modify the microphone without any third-party applications

With an omnidirectional polar pattern, this condenser microphone has a wider sound field meaning, and it picks up a clear sound from every direction. It comes with a frequency range of 60Hz to 18kHza tripod stand that is foldable and adjustable. It has a built-in shock mount that will eliminate the noise coming from the radiator, keyboard, mouse, etc. It is compatible with PS4, Mac, and personal computers.
Pros
Has a pop filter
Simple setup and installation
Exceptional anti-vibration microphone conceals the shocks
Plug and play into any computer
Cons
Not compatible with phones, iPad, and Xbox.
Has no headphone jack
Might have issues connecting with PS4

Samson's Portable USB microphone has a custom, sleek and compact design that fits effortlessly anywhere. It is ideal for voice recognition software, iChat, and webcasting. The microphone weighs as little as 0.5 pounds and has a chic white body. It is a perfect solution for podcasting, streaming, and field recording. This USB microphone for gaming has a frequency range of 20Hz to 18kHz.
Pros
Switchable cardioid and omnidirectional pickup pattern
Has a 1/8" headphone output ensuring zero latency
Unique fold-up design that can fit anywhere
Integrated clip allows you to mount it anywhere
Cons
Might not recognize microphone in some devices
Might pick up background noise

Queena Steinbeck's gaming mic comes with a 3.5 mm headphone jack. It provides a real-time monitor where you can enjoy recording and monitor the original sound simultaneously. It has an adjustable lightweight stand that also supports the multi-angle movement. It is compatible with windows 7/8/10 and XP. You can also connect the mic to PS4 and the camera. It has a 9.18 feet cable to meet your distance requirements.
Pros
Includes a detachable metal base for a stable effect
Supports online chat and you can also make instant calls without worrying about the audio quality
USB plug with dual ports
Portable design and easy to travel with
Cons
Not compatible with Xbox, Android, and iPhone
Sound quality might not be clear in video recordings
How To Choose The Right Microphone For Streaming?
Here are some factors to keep in mind while buying a microphone for streaming.
Connection method: USB and XLR are the most common connection methods for streaming. Both have their set of advantages and disadvantages. USB microphones are plug and play, which means you can directly plug them into the device and use it. XLR mics have to be connected through an audio interface to your PC. You can also attach additional equipment for better control and sound quality. TS/TRS/TRRs based mics, are also compatible with mobile phones, tablets, and laptops.
Polar pattern: The mics with the omnidirectional polar patterns are sensitive to sounds coming from every direction. They might also pick undesired sounds along with your speech. Mics with cardioid polar pattern will pick up sound only from the front. Such microphones remove ambient and unwanted sounds, and they block unnecessary noises. Microphones with bidirectional polar pattern have a 'figure of eight' sound pattern. They pick up sounds from the front and the back.
Frequency response: It is the range of frequencies your microphone can pick up. 20Hz to 20,000 kHz is considered the standard frequency response.
Pop shield: The primary function of a pop filter is to eliminate any sound when the air meets the microphone. Pop shields are mechanized to remove such issues, leading to a clearer sound at the listener's end.
Microphones for streaming are unique in their way. Each one of them has different features, aesthetics, and quality. Choose the one depending upon your needs and requirements. They can either be a breakthrough or a breakdown in your digital career. Decide on your pick smartly and wisely.
Recommended Articles:
The following two tabs change content below.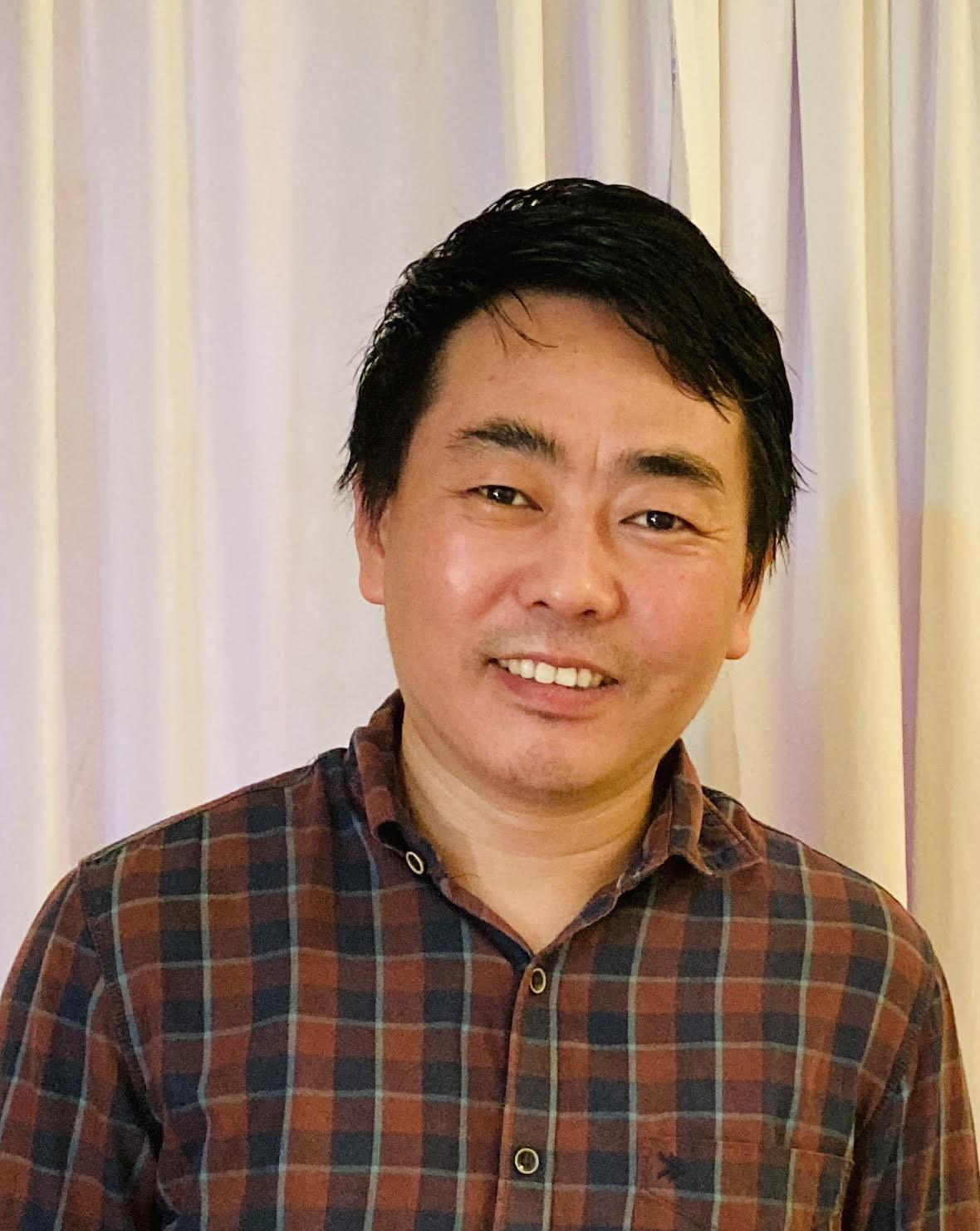 Wedetso Chirhah
Wedetso Chirhah holds a masters degree in English Literature. He had written content for more than 15 B2B websites and edited school books before joining MomJunction as an editor. Wedetso ensures the articles meet the highest editorial standards. He enjoys making content understandable and relatable to readers, and he is a big fan of the versatile em dash. He also...
more