If you're a young mother who is constantly on the road with your baby, then you get why it is crucial to have a standby mini diaper bag to accompany you. The best mini diaper bags have enough space to hold most of your supplies without being too bulky and heavy for you to carry. They also come with multiple pockets to help you easily store and access all your belongings. Ideally, they also have side pockets and zippers, so you won't have to waste too much time getting the bag to open.
When deciding on the best mini diaper bag for all your travel needs, you will want to consider a few features, including how practical the bag is, apart from factors like storage space and cleanability. If this is your first time on a mini diaper bag hunt, or if you simply want to upgrade to a better option, we've gathered some of the best options available for you.
Top Products From Our List
13 Best Mini Diaper Bags
The Itzy Mini Diaper Bag Backpack is ideal for those quick trips to the grocery store or when you don't want to be carrying a heavy diaper bag all day. This compact diaper bag comes with a changing pad, rubber feet, and adjustable shoulder straps to help easily store diapers. The 4 internal and external pockets make it super convenient to stay organized, and the coordinating vegan leather changing pad has a zippered storage pocket that can easily be wiped clean. You can adjust the straps up to 31 inches for a comfortable fit as you head out with your little one in town. The signature rubber feet ensure that your mini diaper bag stays upright and keep the bottom of the bag secure.

If you're on the lookout for a lightweight mini diaper bag, this one from HaloVa is just the one for you! The diaper bag is made from a waterproof and durable pongee fabric that is odor-free. The 2-in-1 backpack and tote bag can carry a load up to 40 lbs and comes with a sturdy detachable shoulder strap that you can use to carry the bag in different ways. You can use all the large-capacity pockets to store all your baby supplies, including the anti-theft pocket. The AAA level oxford fabric is both machine and hand-washable, so you can keep it clean at all times. With up to 2 years of warranty, you can be assured of quality concerns and avail of a free replacement if you face any defects.

For those young mommies who can't escape those quick runs to finish their chores or have to visit the doctor's for a checkup, this mini diaper bag is just the right size with its gorgeous studded exterior. The diaper backpack has 8 spacious pockets that you can use to fit in all those everyday essentials to make traveling a smoother process for you. This one also comes with a matching caramel-colored changing pad and tassel charm, which will give you a stylish edge. Get yourself a hands-free carrying experience with this backpack that also has rubber feet to protect the base of your bag from dirty surfaces.

This sleek and stylish mini backpack is just what you need to keep all your baby's products in one place. You can use the 2 bottle pockets on each side to store your child's formula and the front pocket and side pockets to keep your phone and keys. Stay organized at all times when you can easily divide all your essentials and keep them neatly stored in your bag. A quick walk in the park has never seemed easier when you're always prepared with this efficient diaper bag that has a 100% waterproof interior. The insulated pockets, durable straps, and zippered closure make the backpack an absolute steal if you are someone who chooses comfort over everything else.

Who doesn't love a bit of color in their daily routine? The Jujube Mini Backpack is the perfect diaper bag and comes in various attractive colors and patterns. This multifunctional backpack doubles up as a mini diaper bag for on-the-go moms to store everything they may need. The compact bag comes with a double-zippered main pocket, a front pocket, and a back slip pocket to help keep things organized. If you want a mini diaper bag that enables comfortable carrying, this one has easily detachable and adjustable straps that will help. Not only is this backpack lightweight and easy to carry, but it can also be conveniently machine-washed.

The Ganen Baby Mini Tote And Crossbody Diaper Bag is both concise and easily accessible to help moms store whatever they may need. This mini diaper bag has a strong waterproof exterior and premium combined lightweight and durable polyester. The 2-ways zipper closure makes accessing the bag easier, along with the various pockets that enable convenience to store all your things. Whether you're headed on your daily stroll or just going for a quick spin, this neutral and minimal design is a classic style suitable for all occasions. Opt for this durable and sturdy diaper bag that won't require too much maintenance as it can also simply be wiped clean.

The Freshly Picked Mini Classic Diaper Bag is everything a young mother needs to own, including a sense of style. Made of durable vegan leather, you can easily organize all your belongings in the large-capacity mini diaper bag. With up to 8 internal non-bulky storage pockets, you will never run out of space to store whatever your child needs. The best part of this mini backpack is that it surpasses product quality and can even double up as a school bag for your little one. The easy-to-use wipeable bag is also available in over 10 classy shades that you can flaunt whenever you step out.

The Lancai Yuan Mini Diaper Bags is the perfect combination of fashion and convenience. The multifunction tote is ideal for when you need to make a quick trip and need to be prepared. With multiple pockets to keep everything organized, this backpack offers 3 unique carrying ways. The well-made design can also be used as a regular bag to store your essentials. You can choose from blue, yellow, pink, and stripes depending on your sense of style, or better yet, get them all to match with your outfits!

The Luli Bebe Petite Monaco Diaper Bag is just the right one for all those hardworking moms who are constantly on the go. This bag comes with a quilted front flap and nine spacious inner pockets for everything you need. The vegan leather exterior is 100% stain-resistant and can easily be wiped clean. The interiors are lined with a lavish satin-silk lining. You can choose between 3 strap options for versatile carrying, whether it's over the shoulder or crossbody. This mini diaper bag is available in 6 stylish different color variations and is a true blessing for modern mothers.

If you are looking for a stylish floral design, then turn to the elegant Vs Vogshow Diaper Bag. This affordable and durable mini diaper bag is sure to make heads turn as you head out for a daily walk to the park. The front insulation pocket can be used to keep bottles and food at an optimum temperature. The super convenient side pockets can be used to store your emergency products like water or wet tissues. The bottom compartment of this mini diaper bag is perfect for fast and easy access. The multifunctional feature allows you to arrange your things in 14 pockets, including a waterproof Peva pocket.

The Disney Classic Winnie The Pooh Mini Diaper Bag is a convenient option for mommies who want to relax on a day trip. The stylish design and practicality of the mini diaper bag make this one a good choice. All of the compartments are secured with elastic loops and zipper closures to store all your products. You can use the three exterior pockets for easy storage access and hang this multifunction bag on your stroller. This bag is made of a fully lined interior that you can easily wipe clean, so you won't have to worry about permanent stains.

Disney Winnie The Pooh Mini Diaper Bag has an eye-catching exterior that is bound to keep your baby attracted. The small capacity mini diaper bags can be used to store all your baby's essentials in the interior or side pockets. The adjustable strap enables easy carrying, whether you choose to sling it over your shoulders or hang it from your stroller. You won't have to worry about any mess as the fully lined interiors also allow you to wipe away any mess easily.

The Cudlie Accessories Winnie The Pooh And Friends Mini Diaper Bag is a stylish and practical design suitable for everyday use. The zipper closure makes sure that all your things are always held together. With fully lined interiors, you can ensure that your bags stay clean as you can easily wipe away spills. This multifunctional mini diaper bag comes in a convenient size so that you can wear it over your shoulders or hang it out neatly in your stroller. Tote your baby's essentials in the interior or side pockets as your little one stays glued to the cutesy Winnie The Pooh prints.

That's a wrap on the best mini diaper bags that you can get your hands on. If you're still wondering what some of the major factors to consider before you buy a diaper bag, we've got a buying guide to help out!
How To Choose The Right Mini Backpack Diaper Bag
When you choose the right mini diaper bag, you will want to consider if it provides large-capacity storage. While most mothers may choose mini bags to accompany them on quick errands and short trips, some mothers may believe that less is more and choose these as their primary diaper bags. Either way, you will need ample storage space that is preferably divided by zippers and compartments to help you quickly arrange and access all your belongings.
Opt for mini diaper bags that come with adjustable straps that you can use to conveniently strap them around your shoulder, hang them on your back, or simply let them rest on your baby's stroller. Adjustable straps allow you to customize how you want to carry your diaper bag, and this comes in handy for mothers who practice soothing their crying babies. These straps also make it easier to move around wherever you may go.
Interior and exterior design
Another primary feature to consider when shopping for a mini diaper bag is the interiors and exteriors of the bag. The best interiors are made of material that can easily be cleaned like satin or silk. They allow mothers to easily wipe away any spills and keep the insides of their bag sparkly clean. You can opt for bags made of leather or other materials that allow you to wipe the outsides clean. You may also want to check out machine-washable diaper bags that are the most convenient for young mothers.
Mini diaper bags are a super convenient option to large and heavy diaper bags that young mothers often have to lug around. These compact and convenient diaper bags are a good option for parents who are often on the road as they are multifunctional. If you're looking for hands-free convenience with a simple backpack, you can look for mini diaper bags that have extra-large compartments to store all your things. You will definitely want to choose a bag that comes with a wide opening, zippered compartments, insulated pockets, and other features that make your job so much easier. These mini diaper bags not only help you stay organized but will go a long way in helping you and your child get accustomed to longer travels.
The following two tabs change content below.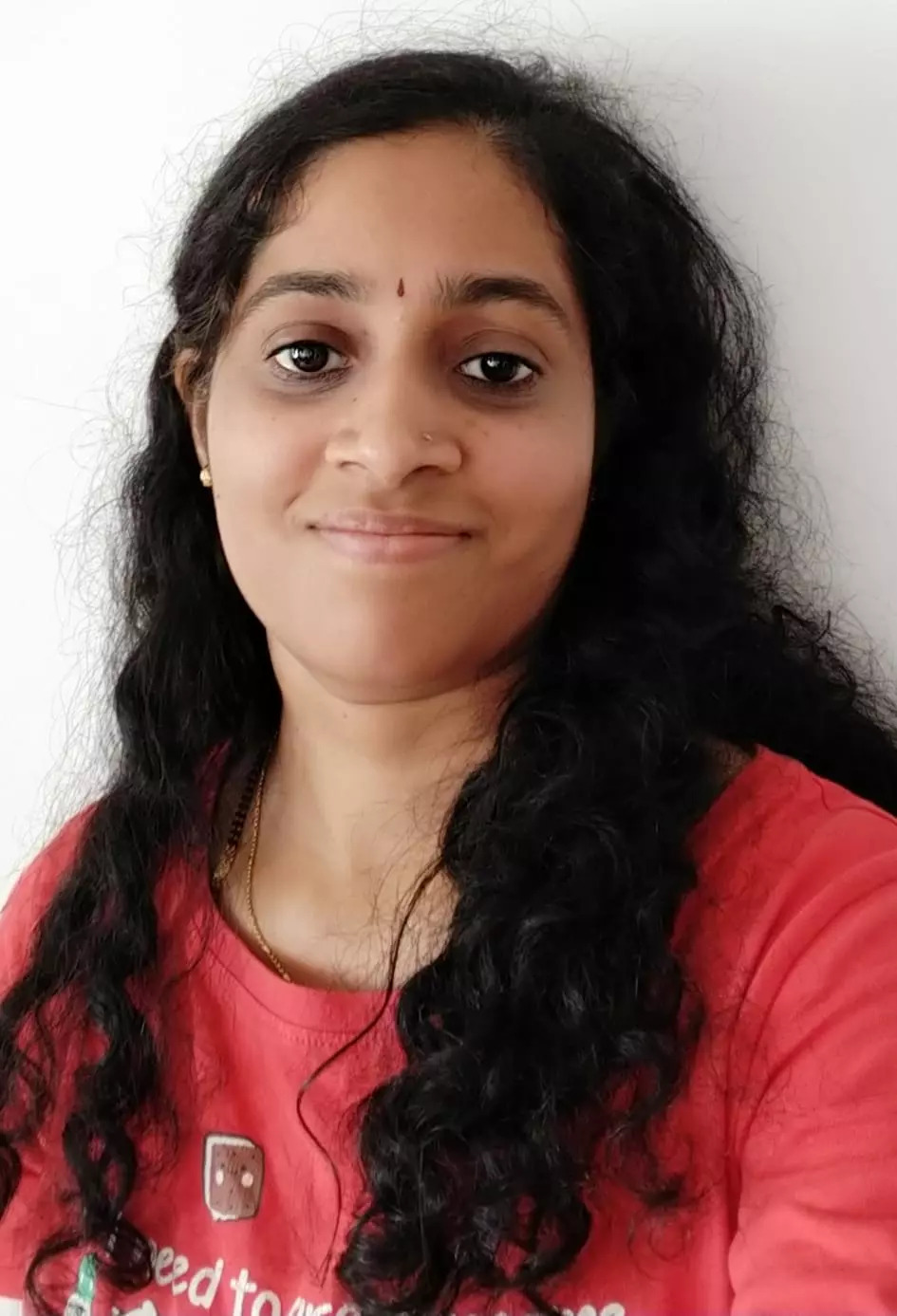 Vibha Navarathna
Vibha is a coder turned content writer. She holds a Masters degree in Computer Applications and a certificate in 'Introduction To Child Psychology'. Her passion for writing fresh and informative content made her a full-time writer. Holding certifications in content writing and creative writing, she writes on electronics and baby products for MomJunction. Apart from work, Vibha is found reading...
more