A monitor is an integral part of your computer system. If you use a desktop or need multiple screens for working or gaming, it is wise to invest in a monitor that enables smooth workflow, ensuring high productivity.
There are plenty of monitors in the market. What you buy should be based on the nature of your work and the optimal screen size to match your requirements. You can choose from budget monitors, professional monitors, gaming monitors, touchscreen monitors, and multimedia monitors.
Keep reading for a list of the best monitors to buy in India and a few tips to pick the most suitable one.
10 Best Monitors To Buy in India

The BenQ 21.5-inch monitor is one of the best products available in the market. It eliminates the clutter of wires and retains the aesthetic appeal by hiding the cables with an invisible cable management system. For gamers and other intensive users, the in-built intelligent brightness software controls the ambient amount of light,allowing them to spend long hours without discomfort.
Pros
5msresponse time of the IPS display
Minimal top and side bezels
High-frequency refresh rate
Dual HDMI ports
Built-in speakers
Cons
May not be compatible with all Apple products
Finish quality of bezels is not great

The LG monitor steals the show by offering an ultra-smooth gaming experience. It proves to be a good gaming monitor owing to its minimal response rate, auto-brightness adjustment, and decent refresh rate. The device supports auto-splitting tasks into different windows, making switching between tasks a breeze, and offers unparalleled color reproduction.
Pros
Brilliant color response up to 99% SRGB
Full HD IPS display
AMD FreeSync technology
Easy tomount on the wall
Smooth gaming experience
Cons
Does not support Bluetooth connectivity
Monitor control buttons may not be easy to access

Brightness is one of the key criteria for selecting a monitor, and the curved LED-backlit monitor from Samsung does not disappoint at all. Its screen size is one of the highlighted features, and the curvature of 1800R allows you to view sharp and clear panoramic views in line with the human eye curve. The monitor gives you a comfortable viewing experience with its eye saver mode and excellent picture quality that significantly reduces the blue light emissions and flickers.
Pros
1920×1080 FHD
4ms response time
Supports smooth gaming
Ultra-slim design
High contrast ratio
Supports eco-saving mode
Cons
May have backlight bleeding issue
May not give the perfect viewing angle

The P series monitor from Dell stuns you with its superb full HD picture quality, complemented by its sleek appearance. The monitor promises to display a wide range of vibrant colors and has HDMI, VGA, and Display Port for connectivity. Its high contrast ratio of 1000:1 enables you to view images and videos with much greater depths and details. You can take your gaming to the next level by coupling a graphics card like NVIDIAon your PC.
Pros
Supports wide-angle viewing
Decent response time
Natural color reproduction
Compatible with Vesa mount
Decent build quality
8ms normal and 5ms fast response time
Cons
Doesn't include an HDMI cable
May have backlight bleeding issue
USB-C port not supported

Known for its excellence, innovation, and reliability, Zebronics has incorporated a decent resolution, dynamic contrast ratio, and brightness levels into the 15.6-inch monitor to provide a good experience. Just mount the device on the wall and plug in your PlayStation,and you are good to play games on it. If you are looking for a backlit monitorloaded with features, look no more.
Pros
Built-in power supply
Supports 262K color
Anti-glare coating
Glossy front panel and stand
Slim design supporting HD resolution
Can be mounted on the wall
Cons
Doesn't support USB connectivity
Doesn't support dynamic brightness

The AOC18.5-inch monitor sports a high-definition display. It supports a decent viewing angle, which is sufficient for day-to-day use. The power consumption is on the lower side,translating to lower energy usage and bills. The monitor is a complete package for someone looking for decent performance for regular use.
Pros
Decent contrast ratio and response time
Decent viewing angle
Three-year warranty
Supports Windows OS
5ms response time
90° horizontal and 60° vertical viewing angle
Cons
May have a shaky stand
HDMI not supported
May not have perfect display quality

Taiwanese giant Acer's monitors are one of the most sought-after devices in the IT industry worldwide. This 18.5-inch monitor has a reason able contrast ratio, HD resolution,and does not fail to delight your eyes. True to its dedication towards a better environment, Acer has introduced the eco display feature to make the monitor environment-friendly. The device offersa trouble-free installation and can be mounted on the wall.
Pros
High-definition display
Supports HDMI and VGA
5ms quick response time
Decent refresh rate
Reduced glare
High contrast ratio
In-built speaker
Cons
May not have excellent display angle
Speaker sound may not be up to the mark

The HP monitor features a stylish display for a big-screen experience. The dynamic high contrast ratiogives you an unprecedented outlook of image and videos. Itsin-built software filters the blue light to provide you a pleasant sight of photos and videos on the monitor. The IPS display offers an enhanced experience to gamers.
Pros
Provideswide-angle viewing
Supports FHD, HDMI, and VGA
Cantiltforward and backward
Extremely slim design
14ms response time and 60Hz refresh rate
Cons
Does not support wall mount
Cannot be connected to speakers
May have flickering issues

The 21.5-inch monitor from Lenovo promises high performance when entertainment is concerned. It features a wide viewing angle, clear details, and natural color reproduction. The gaming experience is greatly enhanced when you have a graphics card in your PC, and it can double up as a gaming monitor. The 2mm side bezels can bea head-turner,and its in-built FreeSync technology prevents screen flickering to ensure a continuous and smooth experience.
Pros
Full HD display
Quick response time
16:9 aspect ratio
Supports HDMI, VGA, and audio ports
Supports high-frequency display
Cons
Height cannot be adjusted


The AOC 23.6-inch monitor features 1500R, one of the deepest curvatures available in the monitors market, offers a pleasurable viewing experience.It also boasts of a frameless panel and crystal-clear display. The in-built software eliminates flickers and blue light streams, there by allowing you to view the monitor for a prolonged time without any discomfort.
Pros
Supports HDMI
Good response time
Anti-glare, matte screen
Good contrast ratio
Decent refresh rate
Smooth gaming experience
Cons
May not support height adjustment
How To Buy The Right Monitor?
The following are the key parameters to consider when buying a new monitor.
Purpose: Consider your nature of work before making a choice. For instance, the type of monitor needed for an editor may vary from one required by a gamer. Gamers need monitors that work in tandem with their onboard graphics card for producing high-quality rendered images and videos. They may need a high refresh-rate monitor, while that might not be a requirement for an average user.
Technology: You would not want to invest in outdated technology that can become a bottleneck when you want the best performance from your PC. Pay attention to the technical details of monitors and work out which combination suits you the best. While it is not possible to buy the latest tech devices soon as they are launched, it is recommended to stay aware of the configurations and upgrade when necessary.
Type and size: Monitors come in a variety of sizes and types. You can consider buying a compact and high-quality monitor for yourself if you have a nomadic lifestyle. If you seek pleasure in viewing high-quality videos and images, you may consider purchasing an FHD LED monitor. For avid movie watchers, a curved display can give a theatre-like watching experience.
Cost and warranty: Cost is one of the crucial factors for buying monitors. Set a budget before you start shopping and choose the best within the range. Also,check for the warranty of the product before buying it. Average monitors come with a three-year warranty. However, some allow extended warranty for a price. It's the best practice to opt for a monitor with a considerable warranty time.
Selecting the right monitor is crucial and can take you a step forward towards your productivity goals. We understand that with the increasing number of monitors available in the market, choosing the right one is often confusing and not exactly a cakewalk. We hope our selection of monitors will help you choose one that meets your requirements and expectations.
Recommended Articles:
The following two tabs change content below.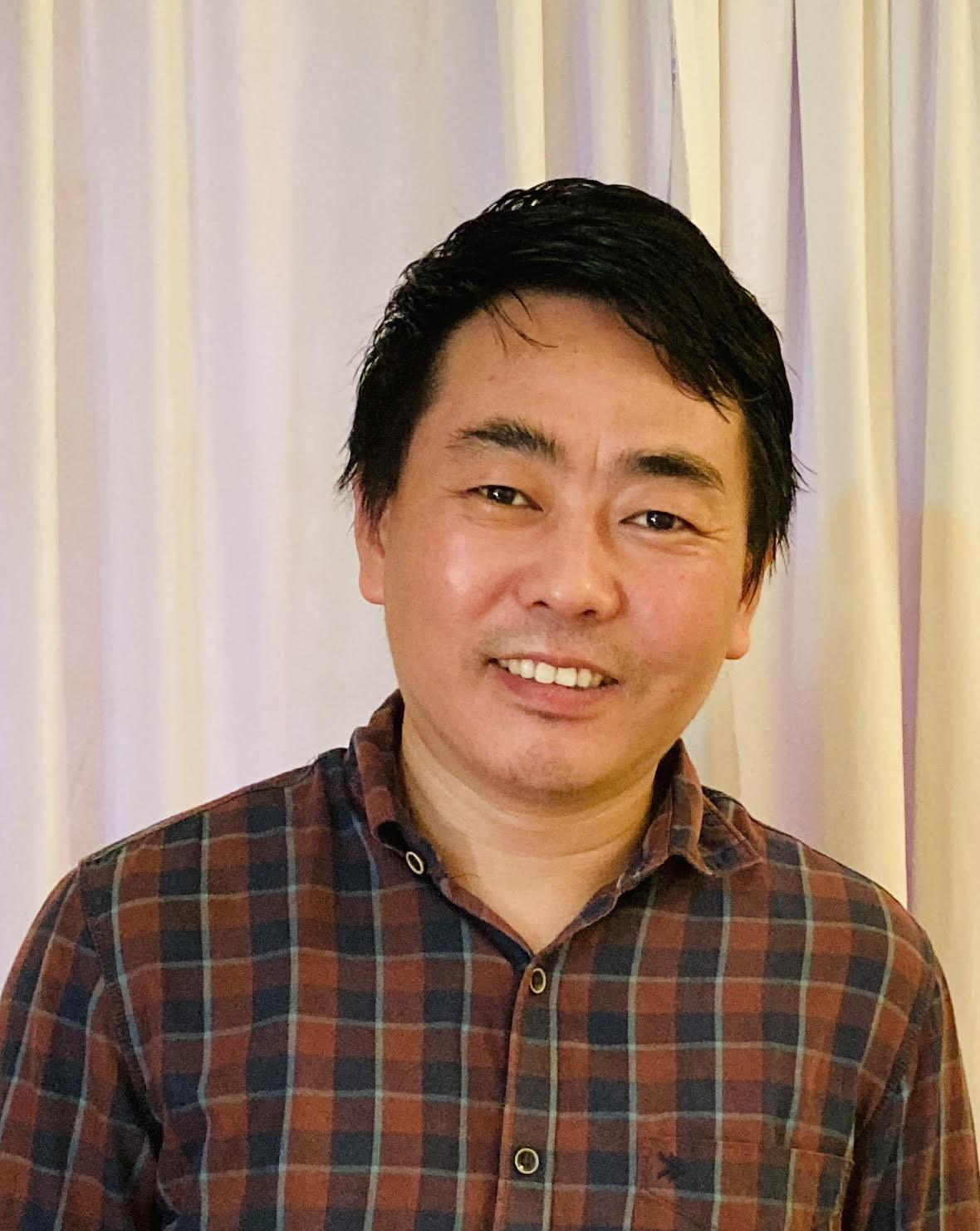 Wedetso Chirhah
Wedetso Chirhah holds a masters degree in English Literature. He had written content for more than 15 B2B websites and edited school books before joining MomJunction as an editor. Wedetso ensures the articles meet the highest editorial standards. He enjoys making content understandable and relatable to readers, and he is a big fan of the versatile em dash. He also...
more