Monster High is an exclusive line of dolls inspired by characters from the Monster High series and feature Goth fashion style. Developed by Mattel, a multinational toy manufacturing company, these collectibles revolve around high-school attending teenagers who are in the form of monsters, with peculiar hairdos, chic costumes, and fashion accessories. While some kids love these dolls, some may find them creepy. It is, therefore, important to ask your child if they are fond of these creations before buying one for them.
Here, we have created a list of the best Monster High dolls that you may buy for your child who is fascinated by this series or loves these collectibles.
15 Best Monster High Dolls

This two-headed Monster High doll with a shared body and serpentine tail can stand on its own. The doll is designed around the twin sisters, Pearl and Peri, the daughters of Hydra. They have different heads (minds) but share the same body.
Pros:
Glow-in-the-dark accents work beautifully
Fine detailing on the face and body, with cool accessories
Flexible hands make it a perfect doll for pretend-play
Cons:

Freaky Fusion Neighthan Rot Doll is a hybrid with unique features that come from her zombie scaritage and unicorn heritage. Made with high-quality materials, this monster mash-up flashes new dual personalities and an outstanding style that is hard to resist for Monster High lovers.
Pros:
Comprises a doll stand, humorous fusion diary, and a brush
Impressive blend of unicorn and zombie features
Includes a hat with a hole cut out for unicorn horn
Great attention to detail
Cons:
Hair may fall on brushing
Choking hazard—not recommended for children aged below four years

This is one of the best Monster High dolls to have in your collection. Elissabat is an actress and comes dressed in a stylish corseted dress with ruffled layers, high neck, and a beautiful laced-up bodice. The fashionable, original ghoul dress is complemented by the tall boots in black and pink bangles.
Pros:
Lightweight construction makes it easy for handling
Comes with a stand, character-specific diary, and signature-style brush
Can take different poses
Cons:
Hair may be sticky and difficult to style

The slim and tall Jane Boolittle is the daughter of Doctor Boolittle, the mad scientist. She is dressed in a monster-inspired dress and carries a walking stick in one hand and a classic bag in the other. This ghoul is a secret-keeper and flaunts exquisite accessories.
Pros:
Has movable joints
Walking stick doubles up as a pen
Includes a character-specific diary
Has a sloth pet that doubles up as a backpack
Accessories are of high-quality
Detailed clothing
Cons:
Hands may come off easily
Choking hazard – not recommended for children aged below six years

Posea Reef is the daughter of Poseidon and Kala Mer'ri from The Great Scarrier Reef. Explore her freaky flaws and learn the secrets under the waters with this Monster High ghoul, a popular character from the wild underwater wonderland.
Pros:
Wears underwater-inspired prints
Has beautifully streaked hair
Accessorized with coral-inspired jewelry
Has eye-catching glow-in-the-dark accents
Stands sturdy on her tentacles
Cons:

This Monster High ghost from Rotland is all set to participate in the Monster Exchange Program. She is dressed in a smart outfit with scaritage icons. McNessie Doll comes with a skullette-shaped hairbrush, a doll stand, and a diary documenting her scary travels.
Pros:
Has fine mold, fins, and scales
Carries a fabulous travel bag
Wears stylish shoes
Cons:
Fins may keep falling
Hair may not be as shown in the image

Clawvenus Monster High doll has a hair-raising hairdo and freaky wolf ears. She is a fusion of Venus McFlytrap and Clawdeen Wolf. With twice the flaws to flaunt, she is a Monster High ghoul with a unique killer style.
Pros:
Comes with a brush, doll stand, and fusion diary
Wears an intricately detailed dress
Dons gold earrings, bracelets, and a gold belt
Carries a glowing green handbag
Cons:
Hands may come off easily

Frankie is one of the best-dressed Monster High dolls who can get Monster High fans screaming. She is the daughter of Frankenstein and is dressed in a smart cheerleader outfit matched with blue sneakers.
Pros:
Has posable neck, hips, and shoulders
Easy-to-brush hair
Made offinest-quality plastic
Cons:
Shoes and top cannot be removed
Arms and legs are not movable

Draculaura is the daughter of Count Dracula and is one of the major characters of Monster High. She is dressed in a cheerleading outfit with molded bodice and removable skirt.
Pros:
Removable skirt and shoes
Skullette design on the bodice
Cons:
Elbows, wrists, and knees are not movable
Lacks articulation

This Frankie Stein doll has been designed around her unique scaritage. Frankie is the daughter of Frankenstein. She wears her freaky flaws with style. Dressed in Skullette and bolts-themed print, she is a Monster High doll who is always ready for scary posing.
Pros:
Articulation in knees and shoulders
Has signature-streaked hair
Dons yellow booties and matching jewelry
Perfect for playing out a frightful story
Cons:
Hair may feel sticky
Choking hazard

McFlytrap is all set for a beach adventure. She is dressed in her fashionable one-piece swimsuit and bat-shaped green sunglasses. Her love for pink reflects in the pink bag she carries and pink wedges she wears. There are little leaves molded around her hands, which make a beautiful decoration.
Pros:
Wears detailed and flawless makeup
Comes with spectacular accessories
Vibrant and soft hair
Easy-to-bend joints for posing
Cons:
Size of the towel is small
Doesn't come with a doll stand

Pawla Wolf Doll is the younger sibling of Clawdeen Wolf. She is ready for a family sleepover dressed in a colorful wolf-eye printed nightgown. She is a cute, small Monster High doll, with the fine details highlighting her werewolf evolution.
Pros:
Comes with a detachable tail
Has oversized feet and hands with fur detailing
Fun-filled accessories include a pillow, adorable teddy, and wolf-shaped sleep mask
Comes with a storybook
Has beautiful and curly blue hair
Cons:
Accessories lack detailing

This two-pack Monster High doll set includes the daughters of Frankenstein, Frankie and her sister Alivia. The two sisters are wearing dresses with iconic prints and bright colors for a backyard BBQ party. The pack includes a silvery grill, serving tray, hand-shaped tongs, and three ears of corn with handles.
Pros:
Interactive BBQ playset
Iconic watermelon emoji prints on Frankie's dress and EGG drawings and cogs on Alivia's dress
Frankie wears an apron
Intricate details
Cons:
Arms and legs are not movable

Cleo de Nile Monster High ghoul is a fan-favorite creation for scary cool posing. Her fashion is inspired by her scaritage and freaky personal style. She is the daughter of the Mummy and dresses in a mummy-inspired and Skullete-printed dress  paired with golden shoes and cool earrings.
Pros:
Articulation at the shoulders and knees for significant storytelling possibilities
Dark hair and bangs flaunt her freaky flaws
Detailed clothing and accessories
Cons:
Prints only on the front side of the dress
No articulation at the elbows

Abbey Bominable is a stunningly stylish ghoul dressed in a snowflake printed sweater dress. Daughter of the Yeti, she is a fashionable Monster High doll flaunting her purple translucent shoes and smart snowflake-inspired glasses.
Pros:
Includes voguish accessories
 Movable joints
Glittery finish
Cons:
How to Choose the Right Monster High Dolls?
Picking the right monster high doll when you don't know what points to consider can be strenuous. Here are a few tips that can assist you in choosing the best one:
Fondness: With an exhaustive collection of Monster High dolls, it is important to know your child's favorite to make things easier. It is always a good idea to buy what your child is fond of.
Ease of playing: You must understand what kind of doll your child will be comfortable playing with. Be it cleaning the doll or brushing her hair, a kid should be able to handle it with ease.
Safety: Monster high creations have small removable parts and accessories. Therefore, while selecting the dolls, ensure there are no choking hazards.
Monster High dolls are an interesting alternative to conventional dolls. They are characterised by their Gothic style, which makes them unique. Each doll has its personal style statement and scary cool personality. These innovative toys can help develop children's social skills and make for fantastic presents on birthdays, Christmas, etc.
The following two tabs change content below.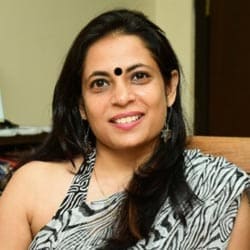 Priti Bose
Priti Bose is a poet, songwriter and blog writer. She did her masters in English, Public Relations and Advertising. Her creative skills and hunger for details make her do in-depth research on the topics she covers. For MomJunction, she writes on product analysis and reviews, especially for kids' products, toys and gifts. Before her association with MomJunction, Priti worked in the...
more