6 Montessori is an educational and developmental approach that focuses on engaging children as they learn at their own pace. Toys are a kid's best friend, and Montessori toys offer a "have fun while you learn" experience to them.
Montessori toys for babies encourage learning with all senses, listening, observing, touching, smelling, etc. MomJunction gives you a list of the best Montessori toys for babies and toddlers. Read on to know a little more about such toys and put the best one in your cart.

Top Products From Our List
15 Best Montessori Toys For Babies


This Montessori toy is made for kids to practice precise hand movements. The game also helps develop hand, wrist, and finger coordination while letting the child experience object permanence. The child has to drop the little ball through the hole in the box. The ball rolls out of the box and goes into the attached tray and where it is visible again.  

There are various ways to play with this Montessori wooden rainbow toy. The toy is made of seven differently colored pieces that can be used as building blocks, as planks, or as objects of color shape recognition. This toy develops creativity and helps develop intelligence in kids.
Playing with colors and blocks increases imagination and improves eye-hand coordination too. The different colors of the toy help the kids in recognizing and establishing a relation between the abstract images and reality of specific things, through visual inputs.

This organic wood baby rattle toy is an all-natural product for the safety of your baby. Each rattle is sealed with a mixture of organic beeswax and coconut oil. The toy is made up of hard maple and birch to create a smooth finish. The colors used are water-based and non-toxic too, to give your baby a safe learning experience. This toy is based on the Montessori method of learning with natural sounds and colors.

These soft building blocks are easy to hold and squeeze. They are firm enough to be stacked too. These blocks come in various designs like that of animals, shapes, and fruits, and allow children to visually explore these objects. This is a multipurpose educational toy and can also be used as a teether, squeaker, bath toy, and chewable toy that encourages building, balancing, and stacking.

Montessori hand kites encourage creative games and exercise, as the ribbons spin and float when kids run around with them. These kites come in various colors and have six ribbons of various sizes tied to it. This toy can be used to play indoors with music and dance parties or outside for fluttering in the wind. When not in use, these kites look beautiful hanging in the room or on closet doors and inspiring kids to memorize colors.

The Montessori stack up sorting puzzle is a set of 12 wooden animal blocks in four designs. These are manufactured from high-quality wood and are free from lead, BPA, and phthalates. Smooth edges make this toy suitable for kids aged three to five years. Stacking helps develop a sense of balance and enhances motor skills and creative thinking in children. Playing blocks with other kids helps develop communication, patience, and teamwork skills in kids.

The Orcamor Wooden Stacking rings are made of heirloom quality real beech wood and are coated with non-toxic varnish and waterborne paint. This toy is good for kids aged one year and up. The rings come in various colors, and the ring form is stackable. This toy helps develop fine motor skills, hand-eye coordination, and a sense of order. The elephant is detailed, keeping in mind the circus and a kid's love for elephants.

Promise Babe offers sensory toys like rattles that are designed to stimulate and develop your baby's vision and hearing. The rattles make a soothing sound when shaken. The sound comes due to the impact between the wooden rings, beads, or other objects that are attached to it. The design of these toys is perfect for grasping and teething for babies and toddlers. The kid can chew on this Montessori toy, or shake it to listen to the sounds and see the colors for sensory stimulation.

This colorful wooden, stacking puzzle toy for kids by Sendida is completely safe to use and is BPA-free. It improves cognitive ability, helps in developing early sorting skills, and aids in learning colors and numbers. The fun sticks for counting help develop the manual ability and general intelligence. Children will enjoy sorting different shapes and colors, counting pieces, stacking blocks, naming the colors, and putting counter rings on wooden pegs.

These wooden teethers shaped like an elephant and a bird are completely organic, safe, and comfortable for babies to hold. It is safe for chewing as it meets the food grade requirements, is free of BPA, lead, PVC, phthalates, latex, and cadmium. The toy promotes the development of early motor skills, as it gives them something to hold and play around without causing any harm.

It develops lacing and sewing skills in toddlers. The end of the wooden toy has an attached thread, the other end of which is attached to a tiny wooden caterpillar that makes sewing easier. This toy helps enhance imagination, and develops fine motor skills, hand-eye coordination, and promotes the child's overall intellectual development. It is completely safe to use, as it is made of non-toxic materials and meets all safety standards.

The Leo and Friends baby boy toy is a great learning toy for children aged 18 months and above. The rings and the bear on top are made up of good quality real wood and covered with non-toxic paint and varnish. The toy develops fine motor skills and hand-eye coordination and teaches them a sense of order. This toy is smooth, and the size is perfect for a kid's little hands. The colors are bright and will help kids get a sense of different colors too.

The Coogam Wooden Jigsaw Puzzle Set is a pack of six animal-shaped puzzles with vibrant colors that appeal to children. Kids remember the outline of the animal clearly because of the colors and shapes. This is a memory-enhancing game that also teaches them about animals. The game is simple: just put the blocks in the corresponding animal board by remembering the animal shape. This toy is safe to use for kids aged two to five years.  

LiKee is designed to let kids learn the alphabet and numbers. This game is effective and fun as it involves sorting wooden blocks, matching them to cards, and simultaneously learning the alphabets too. These flashcards are designed to enhance color recognition, hand-eye coordination, problem-solving skills, and build a strong foundation of numbers and alphabets. These cards are completely safe to use and can be stored and carried easily.

Wily Fox has developed a sensory toy for autistic kids because not all kids learn the same way. This educational toy helps develop a child's fine motor skills, problem-solving skills, verbal skills, memory, logic, and imagination. It is a sorting game with clear rules and instructions so that parents and kids understand what the game is about.
It is a brain activity game and can be carried easily while travelling too.
How To Choose The Right Montessori Toys?
This is how you can choose the right Montessori toy for your baby.
No artificial or chemical ingredients: A child should be surrounded by natural products as much as possible. So, make sure the toys are made of natural materials like wood, metal, cotton, or rock.
Distraction-free: Buy toys that do not require any batteries and are simple. Toys should be able to keep your little ones engaged and encourage imagination.
Single skill at a time: One toy should be teaching one skill at a time. Too much in a single toy makes it complicated for the child to learn skills. Advanced toys can be used in later years.
Purpose-driven: Choose toys that are realistic. Figures of animals or fruits, objects, and such should be as realistic as possible to help the child understand them better. This way, your kid knows how the real thing in the real world looks like.
Montessori toys encourage learning and skill development in toddlers. Less is more for these toys. So, don't stock up the toys in your kid's room. Instead, let them learn one skill at a time, with one toy that is appropriate for their age. But, at what age should babies start playing with Montessori toys?
While babies as young as three months start developing motor skills and develop cognitive abilities, most Montessori toys are designed for kids aged one year to three years. So, consider all these factors, and we are sure you'll find the best Montessori toys that your baby can play with.
The following two tabs change content below.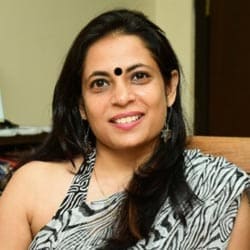 Priti Bose
Priti Bose is a poet, songwriter and blog writer. She did her masters in English, Public Relations and Advertising. Her creative skills and hunger for details make her do in-depth research on the topics she covers. For MomJunction, she writes on product analysis and reviews, especially for kids' products, toys and gifts. Before her association with MomJunction, Priti worked in the...
more