Musical movies for kids are a great source of encouragement and teach kindness, empathy, bravery, and many other moral values. These movies are family-friendly and have lovely toe-tapping music that will encourage your children to dance along. Such masterpieces have been created to have a long-lasting positive impact on children's minds. They also enable parents to understand their children's musical interests and motivate them to understand rhyme and rhythm. This post will help you discover many iconic musical movies for children, and their captivating stories will keep you and your children fascinated for years to come. So, check the list and binge-watch on them.
18 Best Musical Movies For Children
1. The Lion King (2019)
Anyone who has seen this photorealistic remake of the 1994 original Disney animation movie will remember the meerkat Timon and the warthog Pumbaa heartily singing The Lion Sleeps Tonight or Hakuna Matata (It means no worries).
The central character, Simba, is the next heir to the throne of Pride Rock in the African Savannah. Simba is orphaned after his jealous uncle Scar kills his father, Mufasa, the king of Pride Rock. Can Simba save his life?
Whether it is the original 1994 animation or the 2019 live-action film, The Lion King is both a visual and musical treat that your kids would love.
2. Mary Poppins (1964)
Mary Poppins is one of the timeless classics. Directed by Robert Stevenson, Mary Poppins is considered one of the best movie musicals of all time. The movie is about Mary Poppins, an English nanny who possesses magical powers. She can float in the air and talk to animals.  Mary Poppins takes children on magical globe-trotting adventures.
The movie won several Academy Awards, including Best Original Song for Chim Chim Cher-ee and Best Original Score. Musical classics Chim Chim Cher-ee, A Spoonful Of Sugar, and Supercalifragilisticexpialidocious stood the test of time. The movie includes endearing lullabies such as Stay Awake and Feed the Birds.
 3. Frozen
Based on Hans Christian Andersen's fairytale 'Snow Queen,' Frozen is a heart-melting tale of two princesses — Elsa and Anna — in the fictional Nordic kingdom Arendelle.
Princess Elsa is born with magical powers to conjure snow and ice. One night, Elsa injures Anna by hurling ice and later freezes Arendelle into an eternal winter.  After being branded as a sorceress, Elsa decides to leave her sister. Anna sets off in search of Elsa, and on her journey meets magical snowman Olaf, reindeer Sven, and ice-seller Kristoff.
This animated movie has wonderful musicals, including Let It Go, which won an Academy Award for Best Song, Do You Want to Build a Snowman, and For the First Time in Forever.
4. The Little Mermaid
The Little Mermaid, a blend of animation and music, is the first movie of the Disney renaissance era. This 1989 animated musical masterpiece is brilliantly adapted from Hans Christian Andersen's fairytale classic of the same name.
Ariel, a mermaid and the youngest daughter of underwater king Triton, yearns to be among the humans. Ariel sees a handsome, young Prince Eric, and Ariel strikes a bargain with the sea Octopus witch Ursula to become human for three days. Ariel has a beautiful voice and sings Part of Your World, the film's iconic song.  Under The Sea and Kiss The Girl are some Academy award-winning songs from the film. The movie is a visual delight. Your kid may love to watch the spectacular underwater world with mermaids.
5. Smallfoot
This 2018 animated musical adventure takes place in the Himalayas. Smallfoot is about Migo, a Yeti, who discovers a human, whom the Yetis refer to as the small foot. When Migo reveals to his villagers what he saw, the Stonekeeper banishes him from the Yeti society. The brilliant animation and the musicals will transport your kid into the marvelous world of Yetis.
Smallfoot has 16 tracks, performed by Zendaya, Common, James Corden, Niall Horan, and Channing Tatum.  Migo sings Perfection, which is about how perfect his village is. Let It Lie is perhaps the best track in the movie.
6. Aladdin (2019)
This 1992 adaptation of the beloved animated classic is a fascinating story about a young street thief. Aladdin transforms himself into a wealthy prince with the help of a magic lamp. Aladdin meets Princess Jasmine, the beautiful and courageous daughter of the sultan of Agrabah, a fictional port city.
The movie is so much fun, magic, color with special effects and stunning costumes.  With music by original Aladdin composer Alan Menken, Aladdin has a whole swathe of magnificent musical numbers, such as A Whole New World, Speechless, Friend Like, and Prince Ali. The duet A Whole New World bagged a Grammy Award, while Princess Jasmine's show-stopping song will leave you speechless. The movie teaches kids courage, honesty, and friendship.
7.  Beauty And The Beast (2017)
Best suited for the entire family, the 1991 Disney movie was the first animated film ever to be nominated for an Academy Award for Best Picture. The 2017 live-action remake is a romantic fantasy musical film.
A beautiful but wicked enchantress turns an arrogant and selfish prince into a beast after he refuses to give her shelter. Belle, a bright and beautiful young woman, enters the castle in search of her father, Maurice, who is imprisoned by the Beast for stealing a rose from the garden.
The movie is special for its wonderful musicals that stood the test of time. Your kids will enjoy the title song Beauty and The Beast, Gaston, Belle, Be Our Guest, and Something There. Evermore sung by the Beast stands out.
8.  The Jungle Book (2016)
Directed by Jon Favreau, The Jungle Book narrates the story of Mowgli, a "man-cub" raised by a pack of wolves in the enchanting Indian jungles.  Based on Rudyard Kipling's timeless classic stories, the Oscar-winning, live-action movie is the direct adaptation of Disney's 1968 animated version of the same film.
Mowgli faces some humbling and dangerous experiences as he grows up among the animals. The computer-generated talking animals Bagheera (panther), Shere Khan (tiger), Kaa (python), and Baloo (Bear) look spectacularly real.  The adorable characters, amazing special effects, and intense animal battles make the movie a visual treat. The music of the movie is memorable, too, with numbers such as Bare Necessities, Trust In Me, and I Wanna Be Like You.
9. The Wizard of Oz (1939)
The Wizard of Oz is a fantasy adventure musical movie. Dorothy, the central character, lives with her uncle Henry and aunt Em. Dorothy's best friend is her little dog, Toto. Dorothy dreams of living "somewhere over the rainbow," and her dream comes true when a tornado transports her house into a magical Land of Oz. Here she meets the Wicked Witch of the East, the Good Witch of the North, and little people called the Munchkins.
This family classic has incredible musicals, such as Follow the Yellow Brick Road, The Wonders of the World, Red Shoes Blues, Farewell to Oz, Nobody Understands Me, and We're Not In Kansas Anymore.
10. The Sound Of Music
The film is inarguably one of the most iconic musicals of all time. The movie is a beautiful tale of the Austrian von Trapp's family who famously escaped from Nazi-occupied Austria during World War II by walking through the mountains and ended up performing in the US. The Sound of Music tells the story of Maria von Trapp, who leaves a convent in Austria to become a governess to the seven children of George von Trapp, a naval officer and a widower.
This musical classic is a wonderful combination of a poignant story and top-class music set amidst the breathtaking scenery of Salzburg. The songs Do-Re-Mi, Sixteen Going on Seventeen, Edelweiss, Something Good, and Maria, have taught generations to sing.
11. Alvin and The Chipmunks (2007)
Three chipmunk brothers, Alvin, Simon, and Theodore, live in a forest and store nuts in a tree that is one day chopped down. The chipmunks are transported to Los Angeles in the tree. The talking and singing chipmunks find a new home at struggling songwriter Dave Seville's house. The chipmunks impress Dave with their singing talent, and together they make beautiful music.
The animated chipmunks are lovable with their cute voices and slick dance moves. The Chipmunk Song (Christmas Don't Be Late), Witch Doctor, and Funkytown can leave your kids humming a line or two.  There are plenty of funny and hilarious moments in the live-action/ computer-animated movie.
12. Chitty Chitty Bang Bang
This 1968 musical masterpiece is brilliantly adapted from James Bond creator Ian Fleming's book of the same name.  Chitty Chitty Bang Bang tells the story of an eccentric inventor Caractacus who lives with his father and two children, Jeremy and Jemima Pott. Caractacus tells them a story about Baron and Baroness Bomburst, who rule over the fictional land called Vulgaria.
The Baron and Baroness Bomburst imprison children and want to steal Chitty Chitty Bang Bang.  The movie is packed with notable melodies of its time, including its Academy-Award nominated title track, Our Fine Four-Fendered Friend. Children will love the magical flying machines, romantic castles, and some fun dances.  Chitty Chitty Bang Bang is definitely worth a watch with the family.
13. The Greatest Showman
The movie is loosely inspired by the story of Phineas Taylor Barnum, an American politician, showman, and businessman who founded the Barnum & Bailey Circus. The Greatest Showman is a spectacle to watch with amazing sets, grandiose locations, flamboyant costumes, acrobatic performances, dances, eye-catching visual effects, style, and flair.
Children will definitely enjoy the songs since the movie contains 11 well-choreographed musical numbers, including the title song The Greatest Show, A Million Dreams, Rewrite the Stars, From Now On, This Is Me, and Tight Rope. Every single number in the movie is stunning and extremely powerful.
14. Coco
The animated movie tells the story of young Miguel, a boy who wants to be a musician and idolizes his hero Ernesto De La Cruz. However, Miguel's family would rather have him make shoes for a living. Music is banned in his family. One day, he decides to steal Ernesto's guitar from his grave, and in doing so, finds himself in the land of the dead. There he must try to find his dead relatives and figure out why exactly music is viewed as a curse on his family.
The Academy Award-winning movie has knee-slapping humor and a heart-warming tale at its center. With mesmerizing numbers, such as Remember Me and Un Poco Loco, Coco is a classic musical animation story for children.
15. Finding Nemo
Finding Nemo is about Marlin, an overprotective but loving clown-fish dad. One day, Marlin's son Nemo is captured by a diver after he swims too far from his school. So, Marlin must journey far across the ocean to find his son and bring him home. Sharks and other menacing sea creatures threaten Marlin and his friend Dory on the way.
This animated heart-warming fish tale will appeal to the audiences, both young and adults. The Oscar-winning film does include some tense scenes, but it is mostly kids-friendly fare with positive messages about family and friendship. Sharks and other menacing sea creatures threaten Marlin and his friend Dory. Finding Nemo is a must-see musical adventure.
16. Paddington
Inspired by Michael Bond's classic children's book A Bear Called Paddington, Paddington is a charming story about a beloved bear. After an earthquake destroys Paddington's home in Peru and kills his uncle Pastuzo, the marmalade-loving bear travels to London in search of a home.
The lost and forlorn bear stands at Paddington Station wearing a red hat, a blue duffle coat, a suitcase in hand, and a label around his neck that says, 'Please look after this bear. Thank you.' After reading the message on the bear's neck, the kind-hearted Brown family offers the bear a temporary home.
This heart-warming story has amazing musicals, including Marmalade Harvest, Journey From Peru, London Is The Place For Me, and Arrival In London.
17. Shrek
Shrek is an extraordinary comedy adventure. A mean Lord Farquaad exiles fairytale creatures, including The Three Little Pigs, Blind Mice, and a Donkey, to the swamp of a grumpy green ogre. Shrek asks Farquaad to clear his land from the annoying fairytale creatures, but Farquaad strikes a deal with Shrek to rescue Princess Fiona for his swamp to be returned. Accompanied by the talking Donkey, Shrek sets off on a journey to rescue the princess.
Children will love the background score and the perky songs of the movie. The main theme of the film is particularly memorable. Shrek is a delightful computer-animated movie and one of the most enjoyable cartoon films ever made.
18. Charlie and the Chocolate Factory
Based on Roald Dahl's legendary children's book of the same name, the musical movie is about five kids — impoverished Charlie Bucket, greedy Augustus Gloop, spoiled Veruca Salt, gum-chewing Miss Violet Beauregard, and TV addict Mike Teavee.  The five kids win a golden ticket to explore Mr. Willy Wonka's magical chocolate factory.  Charlie learns valuable life lessons as he explores the factory dotted with waterfalls made of chocolate and grass made of vanilla.
Musical movies for kids are an entertaining way to teach them important life lessons and keep them engaged. For example, movies such as The Lion King and The Jungle Book will teach your kids about wildlife and the importance of bravery. On the other hand, the Sound of Music and Alvin and the Chipmunks will delight your child with pleasant music and fascinating animations. You may also watch these movies with everyone on family nights to help you spend quality time together and bond.
Key Pointers
Musical movies, such as The Lion King, share Simba's amazing relationships filled with love, hope, and friendship.
The Little Mermaid tells how Ariel never gave up her desire to see the human world until she reached her goal.
Find more musical movies, such as Mary Poppins, Frozen, and Aladdin, to teach morals to children.
The following two tabs change content below.

Rohan was an HR analyst before transitioning into a freelance writer/ editor. He holds a bachelor's degree in Business Administration with a specialization in Human Resources from Christ University, Bangalore, and previously worked as an analyst in Goldman Sachs. Having also worked in a media and post-production firm, he has special interest in films. Rohan is an avid reader with...
more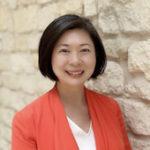 Catherine Mok is a therapist at Austin Family Counseling. She specializes in working with children, adolescents, parents, individuals and families using a collaborative and client-centered approach tailored to the unique needs of each client. She uses a variety of therapeutic methods including Play Therapy, Sandtray Therapy, Attachment theory, Cognitive Behavioral Therapy, Family Systems Therapy, and Strength-based Therapy. She is also...
more