A nail polish remover is a powerful solvent that can quickly erase nail paint from your nails and the surrounding skin. It usually has acetone that does the job but can cause damage to the skin. So, it is ideal to look for an acetone-free, gentle nail polish remover that leaves your nails strong and healthy. Find the best nail polish remover for you from this top-quality nail polish removers' list that MomJunction has curated for you. 
15 Best Nail Polish Removers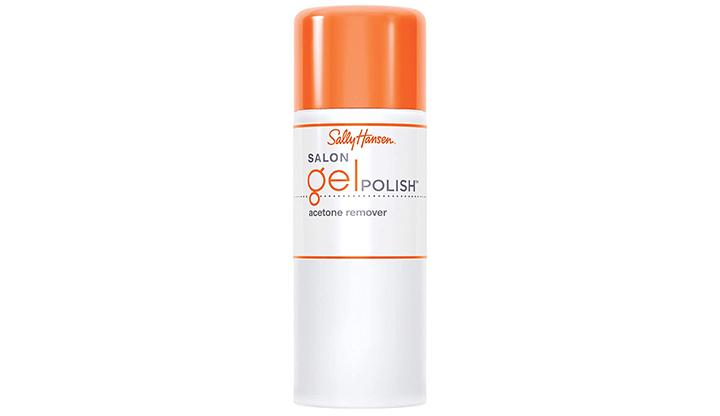 This product is a good option for manicures at home. The Sally Hansen Salon Pro Gel Nail Polish Remover contains emollient for providing nourishment to cuticles. It is efficient in removing salon gel nail polish quickly. Best results can be seen when used with Sally Hansen LED lamp, gel base, and gel topcoat. A good manicure accessory that can be used at home.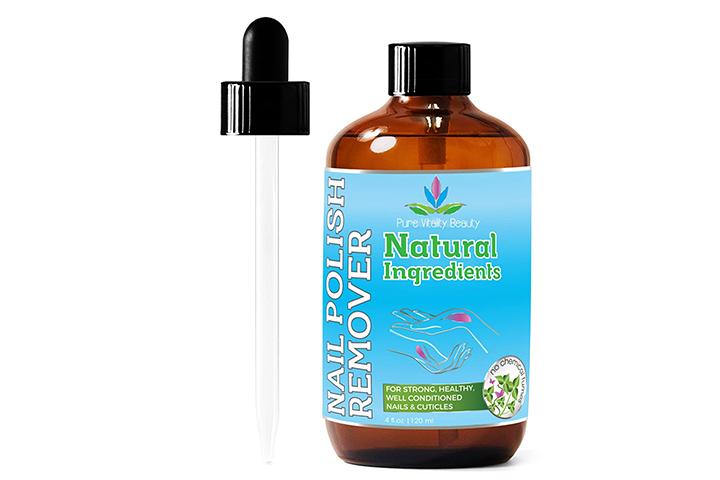 This natural and plant-based nail polish remover is free from acetone, acetate, ethyl lactate, and petroleum chemicals. This makes the remover less harmful and also prevents drying of nails. The product is environmentally friendly as it is biodegradable, does not release any fumes to pollute the air, and is non-toxic too. It is safe to be used by pregnant women, as well.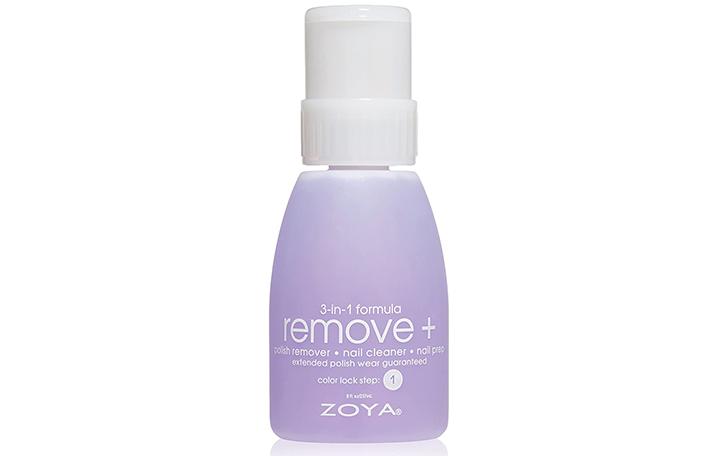 This is a gentle and effective 3-in-1 nail polish remover, nail prep, and nail conditioner. The Zoya Remove Plus spreads quickly, evenly, and does not leave any streaks behind. It leaves the nails hydrated and ready for a base coat. Use it by saturating in a cotton ball or pad and firmly pressing on the nail for a few seconds and then wipe for the best results.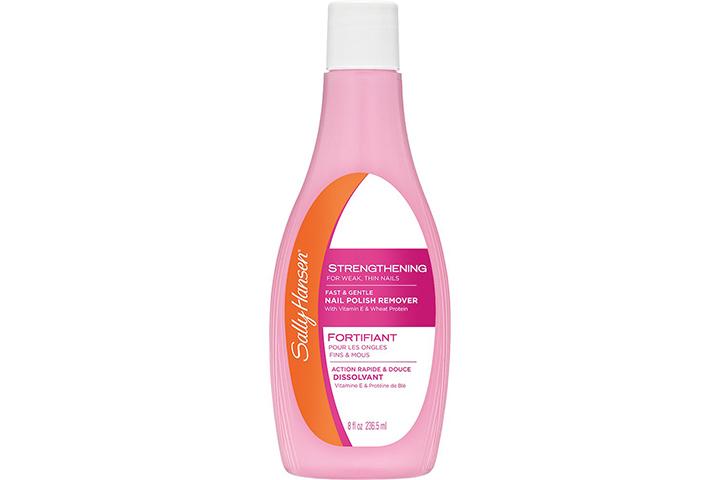 Sally Hansen's nail strengthening gelatin formula helps soften the cuticles and strengthen the nails. It also adds resilience for beautiful nails. This product contains a special blend of vitamins and proteins that fortify and improve soft, weak, and thin nails. It removes nail polish quickly with the application of just a thin layer.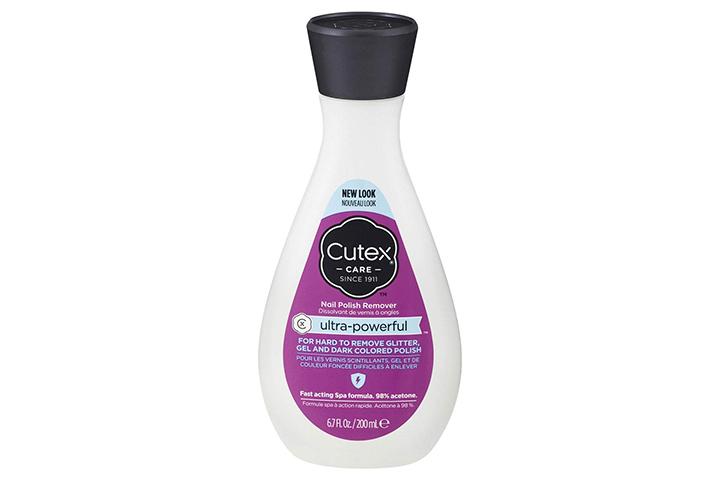 This product gives salon-quality results with its natural ingredients. Cutex ultra-powerful nail polish remover comes with a special blend of ingredients that help nourish nails. It has 98% acetone patented oil that removes tough stains like that of glitters, gels, dark-colored polishes, etc. There is a pleasant cucumber fragrance that gives a spa-like feeling.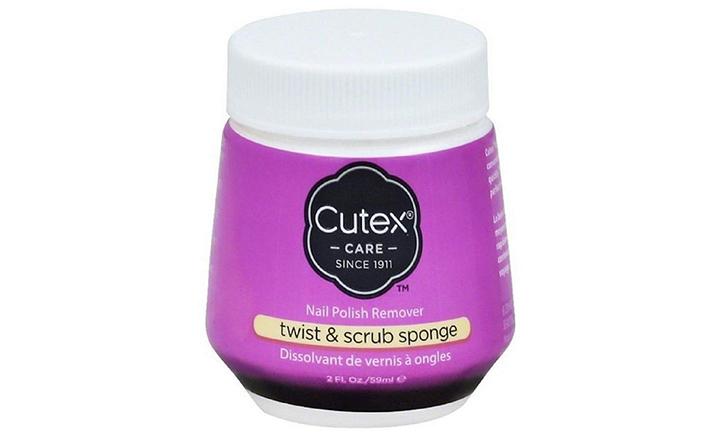 This Cutex nail polish remover is infused with ingredients that nourish, strengthen, and make your nails healthy. This product has a scented formula to enhance the experience of pampering your nails. The liquid dries off the nails really fast. The products come in a plastic jar with a cap and a sponge. It is easy to use and takes off the nail polish efficiently.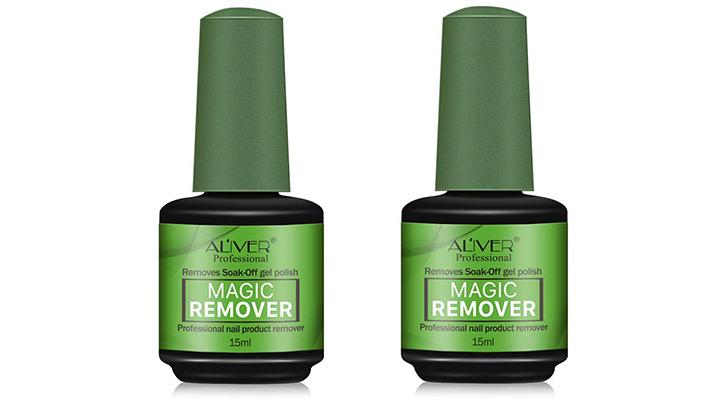 The magic nail polish remover is made from natural ingredients, has a very light smell, and can remove the nail polish without damaging your nails. This product reduces the grinding of the nails and does not cause harm to them at all. It does not require you to dip your nails in acetone. Just apply the product and peel off for smooth nails. This also saves a lot of time.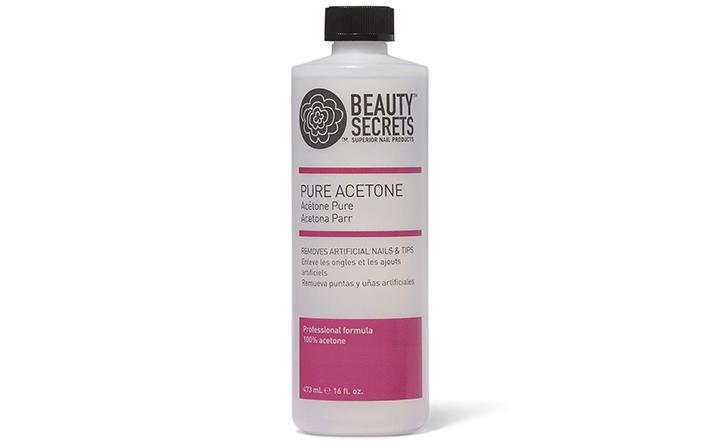 Pure Acetone solvent by Beauty Secrets is a professional salon formula. It is efficient in removing gel sculptured nails and acrylic nail tips. This nail polish remover quickly and gently removes acrylic nail tips and wraps. Once used, it allows the base coat to adhere better to make the nail paint look smooth.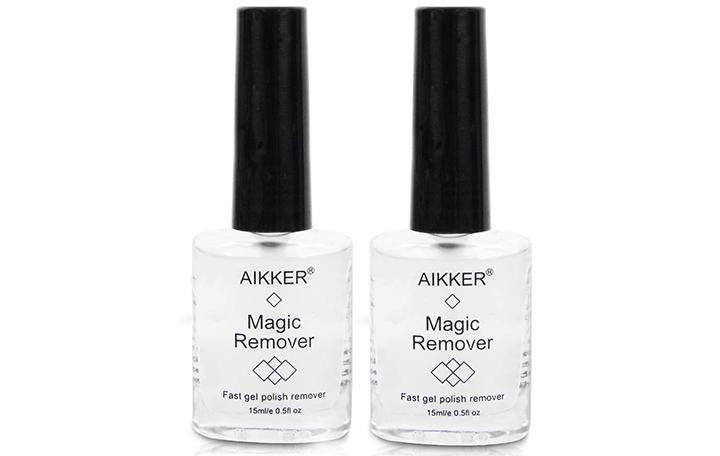 The magic remover set removes the nail polish with the help of a gel that sticks as a layer to your nail polish. Once it is dry, it can be peeled off to remove the nail polish. This product reduces grinding and does not hurt your nails in the process. It has a mild smell, is cruelty-free, and does not require you to dip your nails in acetone. This product can save a lot of time as the process is quick and easy.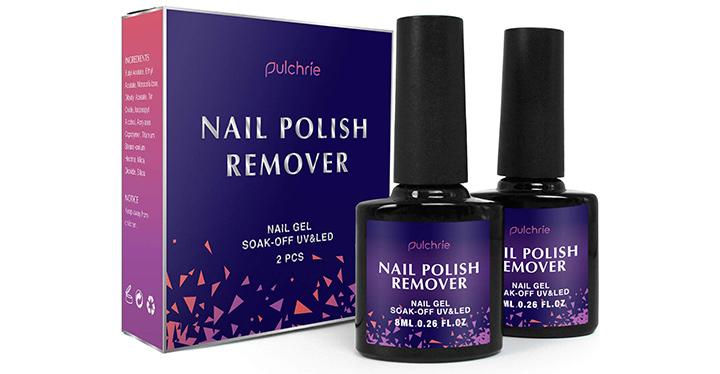 The Pulchrie magic nail polish remover lifts the soak-off nail polish from the nails in just a few minutes. This product is better than using aluminum foils or soaking nails in an acetone solution. When applied on the nails, it breaks down the surface of the gel polish, making it easier to remove it. Depending on the thickness of the coat, you can remove the nail polish in a few minutes by just peeling off after applying the remover.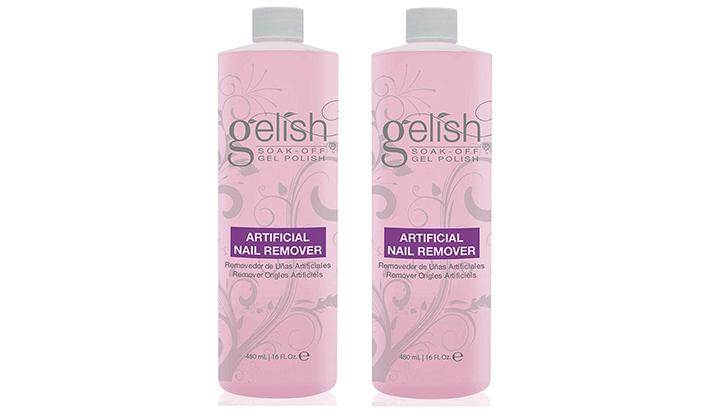 This gel-based nail polish remover works within ten minutes of application. It contains skin moisturizer additives to leave the nails moisturized and not dry like the acetone-based nail polish removers. Gelish cures in a LED lamp in 30 seconds and stays on nails for up to three weeks without chipping or peeling. It soaks off in 10-15 minutes easily to remove gel-based nail polishes.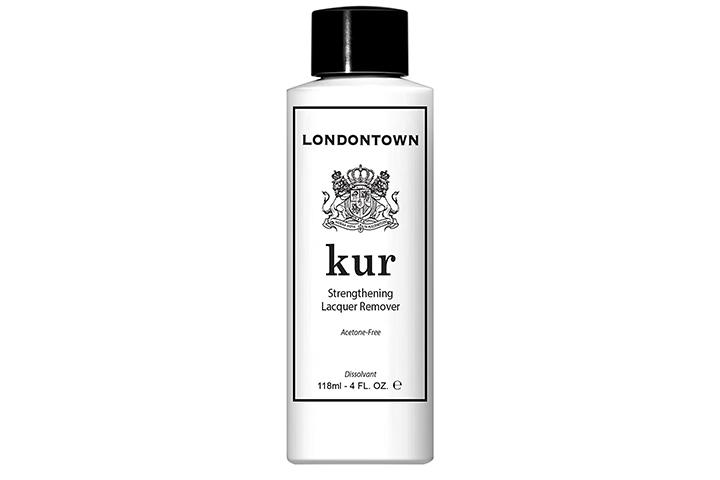 This two-in-one formula by Londontown is an acetone-free lacquer that removes the nail polish effectively and safely while providing hydration and strength to your nails. Use it by placing a fully saturated cotton pad on the polished nail for five seconds and then wipe it away to see clean and shining nails. It leaves your nails healthy and prevents breaking too.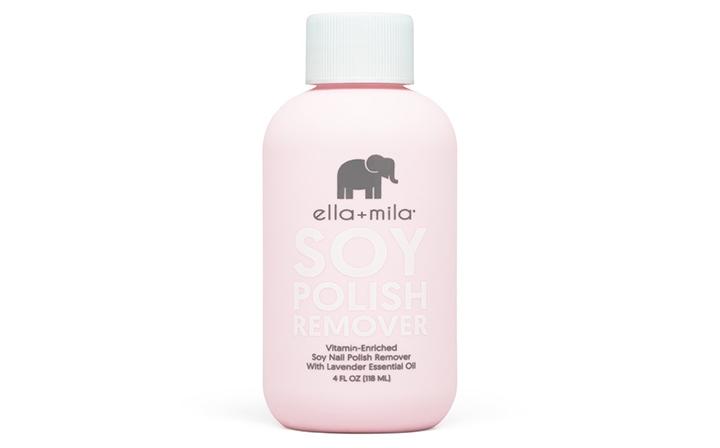 This is a soy-based, acetone-free nail polish remover to remove nail lacquer. The Ella+Mila Soy nail polish remover is not intended for gel polishes. It is enriched with vitamin and lavender essential oil. The product is vegan and free from animal cruelty and certified by PETA as well.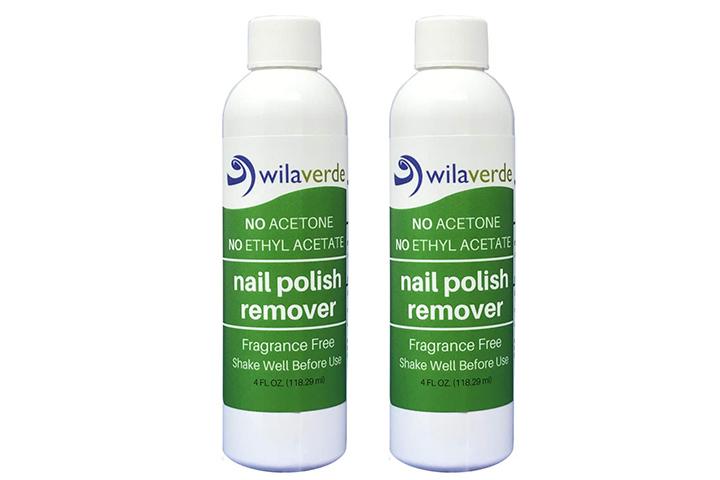 Wilaverde nail polish remover is free from acetone, ethyl acetate, and acetate, and therefore has no strong odor. As there are no chemicals present, it does not dry out your nails. The added soy moisturizes the nails and cuticles, making it a healthy choice for many users. This product is 100% environment-friendly, non-flammable, and non-toxic and is safe to use for the long term too.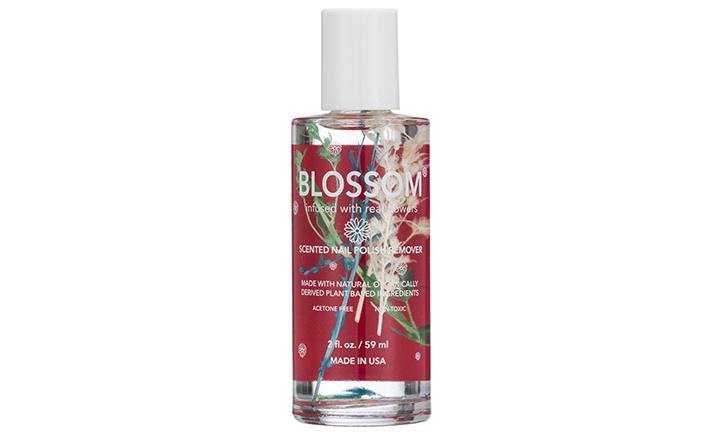 This product is non-toxic and made of organically derived, plant-based ingredients, and conditioning oils. The mint scent is refreshing and leaves the nails healthy and moisturized. To use, apply the nail polish remover to a cotton pad and hold it on your nails for a few seconds and then wipe it away. It leaves no traces and works quickly to remove the nail polish.
How Does Nail Polish Remover Work?
A nail polish remover should work by lifting away traces of nail polish from the nails gently and thoroughly, making them ready for a fresh coat of nail polish. The acetone present in the nail polish remover dissolves the hard film of the nail polish so that it can be wiped off.
How To Choose The Right Nail Polish Remover?
Look for the following factors while buying one for you.
Contents: Check the ingredients of, which could have harmful chemicals like acetone. This can cause several nail problems and damage if used on a regular basis. Go for a product with natural ingredients. Alcohol will make your nails dry in the long run.
Wipes off nail paint completely: Your nails will look messy if your nail polish remover cannot clean up the complete nail surface. Buy a product that can clean up the entire nail and surrounding skin effortlessly and quickly. If it takes more time, it will be a pain for you when you are in a hurry.  
A two-in-one package: Buy a remover that not only removes your nail polish but also prepares your nails for the next nail paint coat. There are some products that have such qualities and also nourish the nail surface. Buy a product that manicures your nails, so that there is shine after the next coat.  
Quality product: Nail polish removers are usually affordable. Cheap products will get rid of the nail polish but can also damage the nails. So, look for products that are of high-quality, even if they are a tad bit expensive to keep your nails healthy.
What Is The Difference Between Vegan And Cruelty-free Nail Polish Removers?
Cruelty-free products are those that have not been tested on animals during the development of the product. Vegan means that the product does not contain any animal-derived ingredients or by-products. These terms are often used commonly. If you are looking for a cruelty-free product, look for the Leaping Bunny logo on it.
Removing your nail polish need not be annoying if you choose the best nail polish. If you use nail polish regularly, then it is best to invest in an acetone-free nail polish remover to protect your nails and keep them healthy, even if they cost you a bit more. If you rarely use nail polish, then you may consider a safer acetone-based remover that doesn't cost you much. That said, a natural product is better than one that has synthetic chemicals.
Recommended Articles: