Children need a quality sleep time of around 10 hours every day. A good night's sleep makes them calm and keeps them active when they are awake. You can make them sleep in their bed at nighttime, but during the day, you can try the soft and cushioned nap mats for peaceful rest time.
The lightweight and portable nap mats are handy and can let your little one enjoy a nap, whether you are at a friend's place or on vacation. Keep reading this MomJunction post as we bring you a list of the best nap mats along with their pros and cons to help you choose one for your child.

Top Products From Our List
13 Best Nap Mats

Available in different colors and designs, the Disney nap mat is lightweight and super soft. It measures 33x30in in size and weighs 1.02lb. The mat is made with 100% polyester microfiber material and can be rolled up to be carried anywhere.
Pros
Comfortable and cozy
Made with BPA and latex-free material
Comes with a padded pillow and blanket
Has Velcro closure and a name tag
Cons
May not be durable
May wear off after a wash

The premium-quality nap mat is available in 11 bright colors. The all-in-one mat for toddlers comes with a removable pillow and a blanket that can be rolled in with the mat. The mat measures 22x1x52in and is easy to carry while traveling.
Pros
Easy to use and portable
Lightweight and durable
Free from BPA, phthalate, and lead
Has a secret pocket
Also fits certain toddler cots
Can be washed in a machine
Cons
May not be too soft
Material could be too thin

Soft, travel-friendly, and cozy nap mat designed for toddlers, this one is made of polyester and cotton to keep your child comfortable when sleeping. The nap mat is designed in 18 attractive and colorful designs, and you may pick your child's favorite color.
Pros
Measures 50×1.5x20in
Pillow and blanket included
Comes with a handle to carry
Lightweight and travel-friendly design
Cons
Mat may not be padded
May not be too soft

The ultra-soft mat comes with a pillow and blanket to let your toddler have a quality nap time. It can be folded and carried anywhere, such as daycare or on vacation. The mat is made with polyester material and can be washed in a machine.
Pros
Measures 47x21x1in
Easy to use and is portable
Has Velcro for closure
Quilted mat and fleece blanket
Cons
May have thin padding
May not be in the same condition after a wash

Your child can now take a nap on a mat with their favorite superheroes, such as spiderman, hulk, and iron man, or a cartoon character's image on it. The high-quality nap mat comes with a soft pillow and a blanket and is ideal for children aged from three to five.
Pros
High-quality and travel-friendly
Mat measures 20x46in
Pillow measures 9.5x20in
Ideal as a gift
Cons
May not have proper cushioning
Could be thin

Made of cotton and polyester, this all-in-one mat for toddlers comes in five different designs and includes a blanket and a pillow in the set. It can be carried to any place conveniently once it is rolled up.
Pros
Soft and lightweight
Measures 21.5x1x46in
Comes with a carrying handle
Ideal for kids aged two to five
Cons
Could be small in size
Could be thin without padding

The quilted mat is soft and available in six different designs, including outer space, unicorn, princess, and lots more. It is made from 100% polyester material and is comfortable for the child. It is a convenient daycare nap mat that can be conveniently washed in a machine.
Pros
Measures 46x21in
Rolls up easily for portability
Has Velcro tabs for closure
Ideal for toddlers
Cons
Color may differ
May get damaged after a wash

The easy-to-fold nap mat with pillow is designed in bright and attractive patterns. Available in six designs, it is suitable for a slumber party or a nap in the backyard. The soft nap mat is made of 100% polyester material.
Pros
Contains thick fillers for softness
Measures 26x62in
Comfortable and foldable
Larger in size than usual.
Cons
Does not have a blanket
Could be thin

The memory foam nap mat is ideal for toddlers and preschoolers. It comes with a removable pillow that provides head support to the child when sleeping. The kids' nap mat is made of memory foam and is hypoallergenic. It is available in pink, grey, blue, and purple.
Pros
Portable and washable
CertiPUR-US approved foam
Provides comfort to the child
41x21in in size
Can be stored conveniently
Cons
May not be durable
May take more time to dry

The high-quality toddler nap mat has colorful and attractive prints that your child will approve of. Some of the designs available include an owl, butterfly, dino, rainbow, princess, and more. The set includes a pillow and a blanket, and the fabric is machine-washable.
Pros
Super soft and durable
Requires low maintenance
Can be folded and carried to places
Mat is 20x52in in size
Made with polyester material
Cons
Color may be different from what is shown

The foldable mat can also be used as a mattress for quality sleep time. It is made with thick, durable material that provides comfort to the toddler when resting. The mat has a cover made with soft bamboo material. It can be folded and stored easily.
Pros
Made with CertiPur certified foam
Measures 58x24x3in
Soft, thick, and cozy
Can be set up in a few seconds
Supportive and durable
Cons
May shrink after a wash
May be difficult to clean

Bambino Bliss nap mat is lightweight, soft, and colorful, and comes with a pillow and blanket for comfort. It is warm and made of polyester and cotton material. The mat can be rolled for easy storage and to carry it to places. It is available in four designs.
Pros
Mat measures 21x50in
Blanket measures 30x36in
Soft, durable, and portable
Ideal option as a gift set
Suitable for kids aged two to five
Cons
May get damaged after a wash

Paw patrol's bright and colorful nap mat for children comes in handy when they are on vacation or having a sleepover with friends. It is made of polyester and is soft and warm for good nap time. The quilted mat comes with a blanket and a pillow.
Pros
Easy to use and comfortable
12x8x8in in size
Has Velcro tabs for closure
Can be washed in a machine
Ideal for toddlers
Cons
May not have proper padding
How To Choose The Right Nap Mats?
Choosing the best nap mat for your children becomes easy when you check these features carefully while you shop.
Type: You need to choose the type of nap mat based on your child's requirements. Some of the common options include a foam-based mat, roll up mat, cushion-like mat, and cot mats. You may figure out the major purpose of using a mat and then decide.
Size and weight: The nap mat should be light in weight, and longer than your child's height. Get a bigger mat so that your child can use it for a long time.
Material: Look for toddler nap mats that are made of cotton or polyester material. These are soft, comfortable, and warm.
Others: You may also look for nap mats that come with a pillow and blanket, are thick and cushioned, foldable, and have a travel-friendly design.
Get a nap mat, and your children can rest and nap whenever and wherever they want to. Go through the pros and cons of the products carefully before choosing, for not all nap mats are made alike. Look for the one that lets your child sleep comfortably and lasts long without making a hole in your pocket.
Recommended Articles: 
The following two tabs change content below.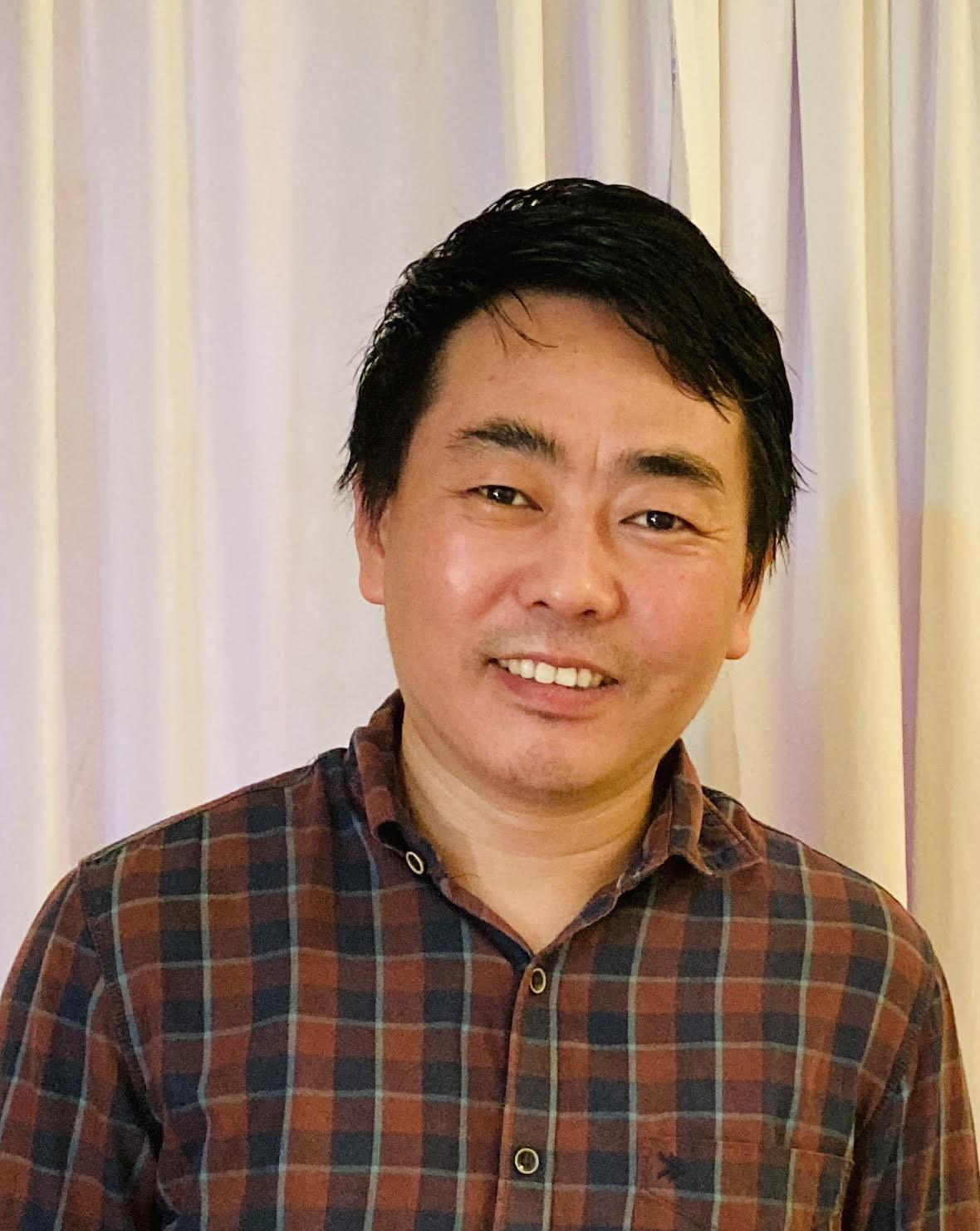 Wedetso Chirhah
Wedetso Chirhah holds a masters degree in English Literature. He had written content for more than 15 B2B websites and edited school books before joining MomJunction as an editor. Wedetso ensures the articles meet the highest editorial standards. He enjoys making content understandable and relatable to readers, and he is a big fan of the versatile em dash. He also...
more