Whether highlighting your natural color or covering your grays, hair dyes have become a norm. However, if the fear of chemicals prevent you from dyeing your hair with different colors, you need organic hair dye.
Organic hair dyes usually do not contain ammonia and are safer for regular use. They are made using organic botanicals and fewer chemicals to provide healthier options for sensitive scalps and skin.
If you are looking for eco-friendly and chemical-free hair dyes, check our list of the 11 best natural hair dyes that color your hair without damaging them.

Top Products From Our List
11 Best Natural Hair Dyes To Buy

Garnier's nourishing cream is formulated with three types of fruit oils, including olive, avocado, and shea butter, making the hair dye safe to use. The product is composed of the cream developer, fruit oil ampoule, nourishing conditioner, and nourishing color lotion and ensures optimal natural hair coloring results.
Pros:
Colors even dark hair
Offers 100% gray coverage
Adds shine and smoothness to hair
Non-drip crème formulation
Cons:
May not deliver the promised hair color

Naturtint permanent hair color does not contain heavy metals, resorcinol, parabens, sulfates, etc. The hair color is formulated with plant ingredients derived from olives, oleic acid, and meadowfoam seed oil to nourish and make the hair soft and shiny. Naturtint offers 32 different mixable shades to provide the bright color of your choice.
Pros:
Ammonia-free composition
100% vegan
Cruelty-free
Long-lasting
Promises complete gray coverage
Cons:
May not be safe for sensitive skin and scalp

A non-toxic hair dye, Tints is made of 95% natural ingredients and more than 75% organic ingredients. This is one of the best organic hair color products that can effectively cover grays and nourish the hair. The product does not contain ammonia, parabens, DEA, silicones, and propylene glycol. The hair color is available in 24 stunning shades from black, brown, red, and blonde.
Pros:
Free from ammonia and parabens
Dermatologically tested formulation
Easy to apply and mix
Cruelty-free and vegan
Cons:

Made from naturally extracted ingredients, ONC 1N Black promises vibrant color and healthy hair. Rich in aloe vera, argan oil, chamomile, coconut oil, orange extracts, and vitamins, it is a natural choice to color your hair. One of the healthiest hair dyes guarantees salon-quality results at home.
Pros:
Ammonia free
Cruelty-free, vegan composition
Gentle on scalp and hair
Adds shine and softness to hair
Cons:
May not cover the grays effectively

Herb Speedy herbal hair color is made from natural ingredients. Use this chemical-free hair dye to dye gray hair without the fear of having eye or scalp irritation. The product is specially formulated to minimize allergy symptoms and prevent discoloration caused by ultraviolet rays.
Pros:
Ammonia- and PPD-free
Offers sun protection
Suitable for sensitive scalp
Odorless formulation
Prevents hair loss
Cons:

Naturcolor organic hair coloring is handcrafted with Italian pigments made from pure natural plant extracts to give hair a natural color. You can use it repeatedly without worrying about damaging your hair as it is a chemical-free formula that can effectively cover all grays.
Pros:
Quick and easy to use
Safe to use on colored or treated hair
Free from resorcinol, ammonia, and parabens
Long lasting
Cons:
May cause allergic reactions

The organic black hair dye from one of the most reliable brands can increase hair volume and provide gentle care. The powdered herbal hair dye is dermatologically tested and suitable for hypoallergic people. Indus Valley uses ECO-certified and USDA certified organic ingredients, which are gentle on the skin.
Pros:
100% botanical formulation
Created for sensitive skin
Not tested on animals
Helpful in treating dandruff and hair fall
Improves scalp health
Certified as Bio-Natural
Cons:
Application can be time-consuming

The instant hair dye allows you to color quickly and gives you shiny locks. Apply the shampoo to wet hair and wash it off after five to ten minutes of massaging. The hair dye can last for more than 30 days.
Pros:
Easy to use
Covers grays
Affordable
Repairs hair damage
Cons:
May have an unpleasant smell

A blend of organic haircare herbs, Radico gently colors the hair without the effect of any synthetic chemicals. The hair color is specially formulated to suit the needs of sensitive skin. It is long-lasting and vibrant, suitable for men and women.
Pros:
Covers gray hair
Nourishes hair
Prevents hair breakage
Makes hair healthy and lustrous
Ecocert certified hair color
Cons:

Use this henna powder from one of the most reliable organic hair color brands to color your hair confidently. Cosmic Element is a mixture of natural ingredients and does not contain chemicals. The color powder is designed to condition your hair and make it easy to manage, creating a completely natural hair color. Keep your scalp balanced by clean with this organic formula.
Pros:
Vegan powder
Non-GMO formulation
Promotes hair growth
Repairs split ends
Cons:


Use this permanent hair color to style your locks with natural ash shades. Made from eight different organic herbal ingredients, it can promote hair tone, give hair vitality and nourishment. The organic hair color has been dermatologically and clinically tested.
Pros:
Ammonia-free formulation
Improves overall health of hair
Promises long-lasting results
Non-GMO and gluten-free
Cons:
May not be suitable for sensitive skin
How To Choose The Right Natural Hair Dye?
Dyeing your hair can be tricky. To avoid any problems and worry-free hair coloring, consider the following factors:
Look for natural ingredients: When buying hair dye, read the ingredient list carefully. Choose hair dyes rich in natural ingredients because they are gentle on hair.
Avoid chemicals: Do not buy products containing ammonia, parabens, PPD, and other chemcials, because they are considered to do the most damage to your hair.
Look for nourishment: Choose products that contain avocado, shea butter, olive oil, or other essential oil ingredients. These ingredients give the nourishment needed for hair while coloring, keeping them softer and shinier.
Ease of application: There are many hair dyes, such as gel, crème, powder, etc. Choose products that are easy to use so that you can apply them conveniently at home.
Hair dyeing is one of the most common beauty practices today, but it is imperative to find the right hair color. If you plan to dye your hair regularly, it is recommended that you use natural hair dyes. These hair colors do not contain chemicals and are gentle on the scalp and skin. With our list of the 11 best natural hair dyes, you can find your choice.
Recommended Articles: 
The following two tabs change content below.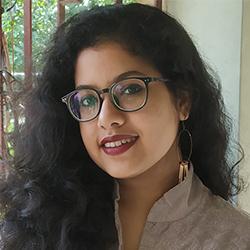 Poulami Nag
Poulami Nag is a writer and associate editor at MomJunction. She did her MA in English from Miranda House, University of Delhi and has qualified UGC-NET. Her journey as a content writer began in 2017 and since then she has garnered diverse interests along the way. Her knowledge of literature and language has given her an eye for detail and...
more