The best night creams for acne could manage the problem. These creams can repair and brighten your skin, along with fighting acne and reviving skin cells while you sleep. Since the night is when skin recovers rapidly, using an acne cream for the night will work wonders. The following post lists some good night creams that can work for acne and some factors that can make your search easier. Read on to choose the right one that suits you.
Top Products From Our List
21 Best Night Creams For Acne

CeraVe Night Cream is an extraordinary blend of biomimetic peptides that can rejuvenate dull and tired skin. Three essential ceramides can strengthen and restore the skin's protective barrier, while hyaluronic acid can help the skin retain its natural moisture. This night cream uses MVE Delivery Technology to provide continuous nourishment to the skin for more than 24 hours. This powerful moisturizer is non-greasy, increases skin elasticity, and reduces wrinkles and fine lines.

Clary sage is known for its ability to retain moisture. It is the key ingredient of Burt's Bees Hydration night cream, which can eliminate wrinkles and fine lines while improving the skin's ability to lock in moisture. This formula is most suitable for dry skin with 98.9% natural ingredients. This night cream does not contain parabens, phthalates, petrolatum, and SLS, and is dermatologically proven to make your skin softer and younger.

The Simplified skin moisturizer is an advanced formula made of active retinol and bio-active ingredients such as vitamin B5, vitamin E, hyaluronic acid, green tea, shea butter, and jojoba oil. These ingredients are known for their ability to soothe, heal, moisturize, and regenerate the skin.
This cream minimizes acne spots, wrinkles, fine lines, and sun damage while cleaning clogged pores and limiting breakage. This lightweight anti-aging cream is non-greasy, fast-absorbing, and 98% natural. It also 71% organic and contains no chemicals such as parabens, sulfates, or gluten. This cruelty-free cream can be used in the morning and evening for best results.

Eucerin night creme is a non-comedogenic cream for sensitive skin. It has a moisturizing formula that soothes the skin and minimizes the redness of sensitive skin types, and licorice root extracts to soothe the skin. Eucerin uses light and gentle formula with no dyes or fragrances or any ingredients that may cause skin redness and irritation.

Ebanel Liposomal Retinol moisturizing cream is suitable for oily, sensitive, normal, dry, or combination skin creams. The moisturizer uses liposomal technology and retinol to promote collagen production for younger-looking skin.
This powerful cream moisturizes and ultra-hydrates the skin, removing dark spots, crow's feet, fine lines, and wrinkles. It can eliminate blemishes and minimizes breakouts. This firming cream increases skin elasticity, eliminates dullness, and provides an even texture to the face.

Differin moisturizer is a hydrating cream made up of hyaluronic acid that helps maintain natural moisture to make the skin look vibrant. This cream is also formulated with ceramide that keeps the moisture intact for 24 hours, and allantoin to rehydrate dry, flaky skin overnight.
It is also rich in shea butter that softens the skin and licorice extract to enhance radiance. Tested by dermatologists, the cream can keep the skin moist and soothing without side effects.

If you are looking for a super silky and rich moisturizing night cream, try the Body Merry cream. Treated with whipped butter, the night cream appears very smooth when applied. It penetrates deep into the skin and provides a radiating effect to all types of skin in all climates.
The cream is rich in natural ingredients such as vitamin B3, B5, E, spirulina, organic sunflower, shea butter, green tea, and jojoba oil to rejuvenate and nourish your skin. This multi-purpose face and hand cream contains 5% niacinamide, peptides, ocean minerals, and seaweeds, which can brighten the skin and increase nutrients. This anti-aging product has not been tested on animals and is safe to use with no side effects.

Pacify Beauty cream is formulated with concentrated peptides, floral stem cells, grapeseed oil, antioxidants, and advanced extracts to prevent clogged pores and provide a deep moisturizing effect to the skin. This cream is vegan, not tested on animals, and does not contain parabens, gluten, phthalates, SLS, and mineral oil.
It is suitable for all types of skin but works the best on dry skin. The cream exudes the fragrance of geranium and rose and its gentle formula keeps your skin nourished throughout the day.

Eva Hansen cream is a natural collagen cream that combines vitamin C with vitamin E, B5, avocado, coconut oil, organic aloe vera, sunflower oil, and cocoa butter. This cream can reduce dark spots, fine lines, and wrinkles.
Vitamin C is very helpful for sun damage and helps to repair damaged skin, discoloration, and dark spots. The cream does not contain parabens, sulfates, or phthalates. Using it can improve the brightness, firmness, and elasticity of the skin. The cream is suitable for normal, dry, and oily skin.

If your face is prone to acne, Skinceuticals cream is a mature formula that contains 1.0% retinol, which helps reduce acne, wrinkles, fine lines, and dark spots. The cream can help generate new cells and can be ideal for sunburned skin. The formula of the cream is designed to minimize the irritation normally associated with the use of a retinol face cream.
The cream works best for preconditioned skin with retinol 0.5. To maintain the potency of retinol, Skinceuticals uses specialized technology. This cream does not contain parabens, artificial flavors, and gluten, but is not recommended for pregnant women.

O naturals cream is made of natural ingredients derived from the earth. The formula is rich in hemp seed oil, aloe vera, shea butter, jojoba oil, vitamin E, shaka inchi oil, and squalane. Hemp oil is rich in omega 3, 6, and fatty acids with anti-aging and anti-inflammatory properties that can soothe and nourish the skin.
This anti-aging night cream contains hyaluronic acid to prevent moisture loss. It has no SLS/SLES, silicone, petrolatum, parabens, propylene glycol, and has not been tested on animals. O Naturals night cream helps you restore moisture during sleep, and is suitable for dry and natural skin.

Dear Klairs cream consists of Centella Asiatica, also known as "tiger grass", which can help calm and strengthen the barriers of sensitive skin. It is also formulated with guaiazulene (an herbal ingredient extracted from chamomile), which can effectively reduce inflammation of damaged skin tissues and skin cell regeneration.
Midnight Blue is very effective for acne-prone skin and is the best night cream for sensitive skin. This intensive cream has a positive effect on sunburned, inflamed, and swollen skin. The product is fragrance-free and vegan.

Neutrogena night cream is suitable for acne-prone and sensitive skin and is rich in sesame oil. This light cream recommended by dermatologists can provide moisture to the skin for eight hours. When left overnight, the cream will heal and soothe the skin, giving it a vibrant look. The non-comedogenic formula prevents clogging of pores and makes your skin look nourished. This cream is hypoallergenic, free of alcohol and fragrance. In the morning, the cream makes your skin soft and smooth.

Wumal Retinol cream is an organic night cream formulated using plant resources like shea butter, vitamin C, B5, E, and hyaluronic acid. The cream contains aloe vera, retinol, and propolis as well as powerful antioxidants. These ingredients can reduce the severity of fine lines and wrinkles.
The effective formula of this cream promotes healthier collagen production, keeping your skin moisturized and hydrated after each use. With a 3% retinol complex, it unclogs the pores and reduces dark circles. For best results, use the cream in the morning and evening for 28 consecutive days. It is suitable for men and women and all types of skin.

Mad Hippie night cream is a hydrating treatment that contains three forms of vitamin C to brighten the skin and reduce discoloration. Reishi is an adaptogen and can be used as a powerful antioxidant together with hydrating elements. Turmeric extract is another antioxidant that can brighten the skin. Chaga helps rejuvenate and protect the skin from exposure to pollutants.
This earth-friendly cream consists of shea butter, ceramides, and cloudberry to nourish and increase the skin's radiance. It is vegan and does not contain parabens, SLS, petrochemicals, artificial flavors, and is not subjected to animal cruelty. This eco-friendly cream can significantly improve skin texture.

The product is an anti-aging night cream with a perfect pH 5.5 balance. It repairs damaged skin as it contains the healing properties of vitamin A, B5, E. The formula is blended with ginseng and hyaluronic acid, which can promote blood circulation and relieve inflammation, thereby playing a soothing effect. It has moisturizing aloe vera and cucumber that can moisturize dry sky, while chamomile and rosewater have a calming effect on the skin. This non-comedogenic face cream with essential oils is suitable for men, women, and children.

Bioaqua gel is a long-lasting moisturizing cream that reduces dry skin. The gel has 92% aloe extract, which makes the skin refreshing and non-greasy. The properties of aloe vera can minimize burning sensation after UV exposure and slow down the degeneration of skin cells. This cream is suitable for acne-prone and dry skin.

This moisturizer consists of 12 different types of ingredients, including squalene and glycerin, which help to keep the skin hydrated. The raspberry extract has antioxidant properties, prevents skin discoloration, and provides anti-aging benefits to the skin. Bergamot oil and sage oil help calm and cleanse the skin.
This cream is hypoallergenic and can last for 48 hours on the skin without losing moisture. The product is safe for pregnant women, children, and babies, but sometimes it may react to different types of skin as the skin adapts to the new product. This cream has a soft yogurt-like texture with no artificial fragrance and can be used safely every day.

Manuka Lane is a moisturizing cream made from New Zealand honey. It has antibacterial and anti-inflammatory effects, soothes, and heals spots. It is also formulated with Argireline to help reduce wrinkles and eliminate fine lines, while amino acids clear the pores. Rosemary provides a soothing aroma, while skin-enhancing peptides and vitamin A can repair skin damage.
Sweet almond oil, lanolin, ginkgo, and ginseng help maintain the pH balance of the skin. This anti-aging cream is very effective for crow's feet and eye bags. The powerful ingredients of this cream maintain the moisture and elasticity of the skin, giving it a vibrant appearance. It is earth-friendly and never been tested on animals.

Retinol is a key ingredient of Buycrafty creams and can help reshape facial skin. It contains jojoba oil, tea extract, and vitamin E to help eliminate wrinkles, dark spots, and eye bags. This cream works best when used at night because the skin is easiest to repair and rebuild when at rest.
This night cream is rich in antioxidants to prevent sun damage, acne scars, and stretch marks. The cream provides firmness and elasticity and makes your skin look radiant. Recommended by dermatologists, it is non-comedogenic and prevents clogging of pores. It is also rich in moisture, non-drying, or non-irritating and suitable for all skin types.

The anti-aging Mia del Mar cream contains hyaluronic acid to help in moisturizing the skin, making it look flawless. Retinol stimulates faster skin cell revival to control acne and helps slow down hyperpigmentation. Squalane and jojoba oil can moisturize the skin together and check the production of excess oil when the skin is resting.
This can prevent clogged pores that lead to acne. The formula is rich in lavender, jasmine, and rose extracts to give the ultimate morning glow. This cream is nature-friendly and absorbs all traditional beauty secrets. The product is vegan, does not contain sulfates, parabens, phthalates, and not subjected to animal cruelty.
Factors To Consider Before Choosing Night Cream For Acne
To choose the best night cream, consider these factors, and make your selection easier.
Nature friendly: Your night cream should contain active ingredients, such as aloe vera, coffee bean extract, oil extract, green tea, and other ingredients to help solve mature skin problems.
Ingredients: Choose the right product according to your skin texture. Jojoba oil and shea butter are very helpful in giving skin moisture and softness. If your skin is prone to acne, then medicated hyaluronic acid will bind moisture and protect your pores. Antioxidants prevent anti-aging and provide elasticity and firmness to your skin.
Brand and quality: Do not compromise on quality brands, as they will provide the correct ingredients. Generally, dermatologists recommend using branded creams, so they are safe to use. Our skin is a sensitive part of the body, so choose the right quality.
Type of skin: Before choosing a cream, understand your skin type – apply a small amount of the cream on the back of your hand to find out whether it is oily or dry. Once you know your skin type, it is easy to choose the perfect cream for your skin.
Regeneration of cells: The typical characteristics of healthy skin depend on its collagen content. Because collagen-rich products have anti-aging properties, the presence of this protein gives elasticity and firmness.
At night, your skin will do all the heavy work, such as lifting, restoring, and regenerating while you sleep. Therefore, a night cream that can penetrate deep into the skin and work its magic should be part of your night care. For acne-prone skin, you should buy a cream with the correct ingredients that do not aggravate but can solve your skin problems. So, look no further and choose from the list of the 21 best night creams for acne.

Recommended Articles:
The following two tabs change content below.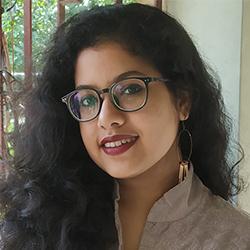 Poulami Nag
Poulami Nag is a writer and associate editor at MomJunction. She did her MA in English from Miranda House, University of Delhi and has qualified UGC-NET. Her journey as a content writer began in 2017 and since then she has garnered diverse interests along the way. Her knowledge of literature and language has given her an eye for detail and...
more