After their first appearance in 1984, the teenage mutant Ninja Turtles have carved a place in the hearts of kids and adults all over the world. This fearsome fighting team has been famous for decades now, and there are several options to choose from so that you can add them to your collection. They include toys, playsets, and other games on the classic cowabunga. Every miniature of Michelangelo, Raphael, Donatello, Leonardo, and the others would give you a vibe of their actual movie. Here are the best Ninja Turtle toys that can add some nostalgia to every fan.
Top Products From Our List
10 Best Ninja Turtle Toys
Ninja Turtle toys from Eka come in a four-piece easy-to-assemble set. They are action figures measuring five inches each. Designed for boys and girls, each of these toys has its signature weapon, making each one different from the other. They have moving limbs so that your child can easily play with them. Recommended from children above the age of three, this Ninja Turtle action figure set is made from high-quality PVC and is packed in OPP bags. The set comes in attractive and vibrant colors, and it is safe for children due to its good-quality built and sturdiness.
Measuring 4.72 inches each, this set of Ninja Turtle action figures contains six pieces. The mutant teenage set includes Raphael, Shredder, Splinter, Leonardo, Donatello, and Michelangelo. They are made from superior-quality PVC and are packed in special OPP bags. The product is recommended for children of three years and above. Ideal for boys or girls as a Christmas gift, birthday gift, or any other special occasion, this Ninja Turtle toy set comes in vibrant colors. All the figures in this set have Ninja Turtle toy weapons and unique characteristics, including smooth and hard Michelangelo's sheep and a smart and sensible Raphael.
Teenage Ninja Turtle toy set from Innerworld contains four figures, with each figure measuring five inches. The action figures included in this set are Raphael, Donatello, Leonardo, and Michelangelo. These miniature figures are ideal for gifting on any occasion, be it birthday, party, Christmas, etc. Each figure has its separate weapon and is made from attractive colors. The products are made of superior-quality PVC and come packed in OPP bags. Recommended for children of three years and above, this game helps in the child's complete development.
Ninja Turtle toys from the Rise of the Teenage Mutant Ninja Turtles house are sturdy and long-lasting. This turtle tank measures 12.75x8x7inches and weighs 1.34kg. The toy is specifically made to transport the Turtles from one city to another based on the show concept. The two-in-one vehicle is convertible from a truck tank to a playset. The lab in the truck can turn 360°, rise up, and also launches projectiles. It has a secret ops panel and an escape hatch at the bottom. The Donnie's lab is also removable and can be fit onto the epic sewer lair set. You can quickly flip open the front cab and flip down through the rear hatch for easy entrance and exit in the toy tank. You can also connect the tank to the projectile launching shell hog cycles for an ultimate attack.
The four-piece Ninja Turtle toy set includes Raphael, Leonardo, Michelangelo, and Donatello to help your child save the city from evil in the game. Each figure measures 2.7 inches and is adapted from the movie- Teenage Mutant Ninja Turtle Action Figures. The product is recommended for children of three and above and is made from high-quality PVC packed in special OPP bags. You can gift this product to any child on any occasion, including birthday, Christmas, or party. All the action figures have their weapons, and you can also use them as a decoration over cakes or at a themed party.
Made from superior quality plastic and vibrant colors, Donatello is one of the classic characters of the movie. There is extra weight in the legs and the buckle. The action figure has interchangeable hands, weapon holding parts, formidable staff, and pizza. The item is tested for safety, and it meets all the standard requirements set by the North American Consumer Product Safety Standards.
Ninja Turtle toy set for kids from Broadwalk is fully functional and features electronic gameplay. It has two high-resolution HD LCD screens that will show your digital scores and emit sounds and lights. This little Ninja Turtle toy house is a multi-level game, and the pinball machine measures 1.75×4.25×35 inches, which can fit inside your palm. You can easily control the front and the back buttons for an easy push to the ball through bumpers, tracks, and rebounds. This game is recommended for children of eight years and above.
Ninja Turtle toy figures from the Funko Store are manufactured from high-quality vinyl material and are sturdy and long-lasting. This product is inspired by one of the characters from the Teenage Mutant Ninja Turtles, Casey Jones, developed into a stylized pop. It is a collectible figure that stands tall with a weapon in hand and measures 3.5×5.25×4.5 inches. You can use it as a decoration figure over cakes or even at themed parties. The pop is durable and easy to assemble.
Recommend specifically for the children of 8 to 12 years, this game of walkie-talkie will make them aspiring crime fighters. Suitable for outdoor gaming, this Ninja Turtle toy set is ideal for any superhero operation. Easy to use and durable, this set has a 1000ft range, and children can easily add the two-way radio set to their spy kit. Measuring 7.3×1.7×10.5 inches, this set is great for kids in the camping area, making it more versatile. It has a clear sound quality and will make any wilderness activity fun. It is rugged outdoor gear, and the fun TMNT design makes it more attractive and popular. This Ninja Turtle toy set has an easy-to-use on/off switch and thick and flexible safety antennas.
Ninja Turtle toy car from Jada Toys measure 7.5×2.5×3.5 inches and is made from metal and rubber. The model is a 1962 Volkswagen bus manufactured from durable and superior quality materials with premium rubber tires and 100% pure die-cast metal. It comes with one of the classic characters, Leonardo that is also made from good-quality and sturdy materials. The product features doors, a truck, and an opening hood. You can gift this to your child for any occasion, be it a birthday or Christmas.
How to Choose The RightNinja Turtle Toy?
Here are some features to keep in mind while buying a Ninja Turtle toy for children.
1. Durability: As the Ninja Turtle toys offer some action-packed play sessions, they should withstand the wear and tear they go through during playtime. Pick a toy that is not breakable since toddlers tend to play with them without managing their strength over them.
2. Personal preference: Whether you are buying Ninja Turtle toy house, card games, time games, or any other games, ensure you choose your/their favorite one. Every classic character has its characteristics and adds more realism to the game.
3. Quality: The overall quality of the product plays a significant role especially when you have to buy it for a kid. Pick toys recommended for a particular age group and those tested for safety standards. You can also read reviews before buying them.
4. Price: There are several choices available in the market at a budget-friendly option. Do your research to choose the right product.
Depending upon your child's age and what they like, choose the best Ninja Turtle toy set from collectible figures to weapons, cars, ships, card games, walkie-talkies, etc. These sets can boost imaginary skills and keep the child's interest for a longer time. They are versatile, and many children can play together to enhance their social skills.
Recommended Articles:
The following two tabs change content below.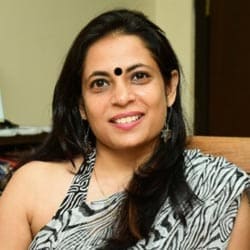 Priti Bose
Priti Bose is a poet, songwriter and blog writer. She did her masters in English, Public Relations and Advertising. Her creative skills and hunger for details make her do in-depth research on the topics she covers. For MomJunction, she writes on product analysis and reviews, especially for kids' products, toys and gifts. Before her association with MomJunction, Priti worked in the...
more