Nipple soreness can make breastfeeding quite uncomfortable, and in some cases impossible. Nipple creams can come to your rescue in such situations as they moisturize dry nipples, relieve soreness, and also protect the nipples from chapping. There are several nipple creams you can choose from, but how will you know what's best for you?
In this MomJunction post, we list 11 best nipple creams that help relieve nipple pain and make breastfeeding a relaxed experience.
11 Best Nipple Creams
Features:
100% natural purified lanolin with no additives.
The manufacturer filters out wool alcohol from the lanolin, thus making allergies due to the cream unlikely. The British Allergy Foundation endorses this nipple cream.
The cream goes to the deeper layers of the skin and heals the cracks formed on the nipples.
Safe for the baby and the mother. Hypoallergenic. No added preservatives or additives. Does not contain parabens.
Features:
It is made from plant-based fats. Does not contain lanolin and petroleum products.
Some of the natural plant fats used are cocoa butter, avocado oil, and olive oil. Food grade fats that are safe for both the baby and mother.
No added flavors or fragrances.
Hypoallergenic and free of added preservatives. Does not contain parabens.
Features:
Organic nipple cream certified by the USDA. It is also a cruelty-free product, with a leaping bunny certification.
All raw materials are natural and do not contain any chemical additives or fillers.
The natural oils soften the nipple and soothe sore nipples. The cream does not have lanolin.
Mostly food grade ingredients that are safe for the mother and baby.
Features:
Organic raw materials, which include plant-based fats derived from plants like cocoa and mango.
Soothes the irritation of the nipples and makes breastfeeding more comfortable for the mother.
Dermatologist-certified and tested to prevent irritation of the skin.
It does not contain any preservatives and parabens. Free of lanolin.
[ Read : Earth Mama Organic Nipple Butter Review ]
Features:
It is made entirely from naturally sourced ingredients. It contains pure lanolin with no additives.
Hypoallergenic. Safe for the baby and the mother.
Moisturizes the nipple and helps it stay soft. The nipple cream helps reduce discomfort caused due to the baby latching on to the breast for long.
Non-messy cream that spreads evenly during application.
Features:
All-organic ingredients extracted from edible plants and fruits. Safe for mother and baby.
It is formulated to heal chapped and painful nipples that arise due to breastfeeding.
Hypoallergenic and natural ingredients including beeswax. Does not contain parabens.
Free of petroleum products. No added dye or fragrance. Cruelty-free and not tested on animals.
Features:
It is made from natural ingredients such as marshmallow root, olive oil, shea butter, and calendula.
Ingredients have an organic source, thus making them extra safe for both the mother and the baby.
Reduces discomfort, relieves pain and helps make breastfeeding a comfortable experience.
It does not contain lanolin and other chemicals that could be harmful to the baby.
No animal ingredients used, which makes it suitable for vegans.
Features:
It is made from 100% organic ingredients that include coconut oil and marshmallow root.
All ingredients certified by USDA and acquired from sustainable sources. Safe edible-grade raw materials from plants. No animal ingredients used.
Absorbs quickly and it does not leave any sticky residue. Heals several layers of skin tissue under and on the nipple and areola regions.
It does not contain any added fragrance and parabens. Free of glycerin, alcohol, sulfates, dyes, and animal cruelty.
Features:
The natural ingredients of this nursing balm include sunflower oil, coconut oil, and beeswax. All ingredients are USDA-certified organic.
Hypoallergenic, gluten-free and cruelty-free nipple cream. Pediatrician-tested and safe for baby.
Does not contain genetically modified organisms (GMOs). Free of lanolin.
It does not contain petroleum products and parabens.
Features:
Cocoa butter-based nipple cream that also contains natural vitamin B5 to nourish the nipple skin.
It is tested by dermatologists. Safe for both the mother and the baby.
Does not contain parabens and phthalates.
Soothing and easy to apply. Provides relief from irritation caused by cracked nipples.
Features:
It contains pure, medical-grade lanolin that is safe for the mother and the baby.
Organic olive and coconut oil combined with shea butter work as natural moisturizers and protect the nipple from further cracking.
Free from parabens, artificial colors, and fragrances. Does not contain phthalates and glycols.
Dermatologist-tested, thus making it extra safe.
Nipple Creams: What Are They For?
Nipple cream is a specially made medicated cream that is applied to the breast nipples to ease the discomfort caused due to breastfeeding. There are several other advantages of using a nipple cream.
How Does A Nipple Cream Help?
Applying a nipple cream can:
Relieve cracked nipples as well as treat the pain and irritation that you experience because of cracked nipples.
Moisturize the areola, which is also affected when the nipple becomes dry and cracked. Ordinary creams may not work at moisturizing the areola, and a nipple cream can be more helpful.
Prevent the skin around the areola from becoming stretchy. This happens due to repeated suckling by the baby. The extra moisturizing capabilities of a nipple cream can provide relief from the stretching of the skin around the nipple.
What To Consider When Buying Nipple Cream?
Check the following things about the nipple cream before making a purchase:
Type of ingredients: Creams that have natural or organic ingredients are always better than those with alcohol and parabens. The only compound that is an exception is lanolin, which is widely recommended by medical professionals for application on sore nipples (1). Do note that lanolin is derived from sheep's wool. It may not be ideal for vegetarians and vegans.
Avoid those with numbing properties: Some nipple balms and creams claim to numb the nipple to reduce discomfort. However, the compounds that cause the numbing can be harmful to the baby and even lead to numbing of the baby's mouth. So, avoid nipple creams that have numbing capabilities.
Avoid creams with added fragrances: Only pick creams that have natural fragrance and not added fragrances that are derived from chemicals. Chemical-based fragrances can also irritate the baby's nose and lungs.
Tips For Nipple Cream Usage
Most nipple cream manufacturers claim that is it safe to leave their creams on the nipple even while breastfeeding. However, it is always best to wipe off the nipple cream before breastfeeding since we do not know how the baby may react to the ingredients of the cream.
First, wipe the cream off the nipple with a soft tissue paper. Then clean the area with water, dry it, and apply the cream again after breastfeeding.
For the best results, use the nipple cream during the longest gap between feeds so that the cream stays on the nipple for longer. So if your baby breastfeeds at night and then only feeds in the morning, then apply the cream after the feed at night.
If you think your baby dislikes the cream or is uncomfortable with it, do not use the cream anymore. You will know this when the baby repeatedly unlatches from the breast or shows discomfort through facial expressions or cries due to the smell and taste of the cream.
Breast milk is the best food for an infant, and nothing should come in the way of feeding your baby, not even cracked nipples! Nipple creams provide relief from cracked nipples and allow moms to breastfeed comfortably. Regular application of nipple cream is the best way to prevent painful, sore nipples while breastfeeding.
References:
MomJunction's articles are written after analyzing the research works of expert authors and institutions. Our references consist of resources established by authorities in their respective fields. You can learn more about the authenticity of the information we present in our
editorial policy
.
Recommended Articles:
The following two tabs change content below.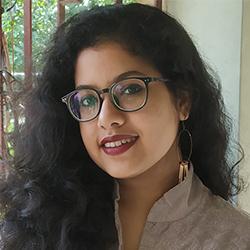 Poulami Nag
Poulami Nag is a writer and associate editor at MomJunction. She did her MA in English from Miranda House, University of Delhi and has qualified UGC-NET. Her journey as a content writer began in 2017 and since then she has garnered diverse interests along the way. Her knowledge of literature and language has given her an eye for detail and...
more