Socks are essential to keep the feet warm and cozy and avoid sweat from the feet seeping into the inner linings of your shoes. However, sometimes socks may not go well with your outfit. The best no show socks for women can be your best solution at such times.
Keep reading if you're worried about that no sock look for your next outing. We have listed some of the best no show socks for you to don in this post.
11 Best No Show Socks For Women
This pair of socks allows your feet to breathe fresh, conforms to the shape of your feet, and provides comfort and support to them.Thirty48 suits all types of footwear, from boots to sneakers. Its silicone grip on heel prevents slipping. Made of 56% cotton and 37% polyester, they have a contrasting color elastic cuff.You can machine wash them.
Eedor socks stay in place the whole day. This pair of socks is made from spandex and cotton with a silicone grip that prevents the socks from sliding. The socks fit under any type of shoes,such as sneakers, boots, flats,or running shoes. They are thinner on the inside and feel soft.They are suitable for both indoor and outdoor.
Made of 97% nylon and 3% lycra spandex, Peds's liner socks make your feet feel good even after a hard workout. Other than a silicone tape, the socks have a 'gel tab', which keeps the shoe liner in place and prevents slipping off. The stretchy microfiber makes you feel soft.
Cushion liner socks fit shoe sizes 4-10. Made of 84% cotton and 12% nylon, the socks prevent blisters and rashes in the summer heat. The no-show socks pair has been constructed with moisture control to provide you comfort, breathability, and proper ventilation. Seamed toe adds durability. The extra cushion ventilated sole keeps the feet aligned and the silicone grip keeps the socks stay on point.
Wearing these socks, your feet feel pampered. These low liner socks stretch completely and fit your feet perfectly over the heels and toes. To keep the socks in place, they have been constructed with an elastic topline and silicone at heel. The socks are made of cotton, nylon, and spandex. It comes in different colors but the most preferred ones are black and skin colors.
No-show women socks are a match for your sneakers, loafers, and flats. These socks have the elasticity that gives the perfect fit. The machine-washable socks are made of 70% combed cotton, 28% polyester, and 2% spandex. They fit US women's shoe sizes of 5-10.
Made of 97% polyester and 2% spandex, Hanes women invisible socks are stretchable and provide comfort. The machine-washable socks measure 0.7″ high and 14″ wide and come with a special Y-heel design that prevents the socks from coming out. Mesh ventilation makes the socks breathable.
These liner socks for women stay close to the toe line so that they can be a true no-show. The elasticity provides utmost comfort to the feet and can suit you when wearing ballet shoes, pumps, loafers, etc. The socks are made of cotton, and breathable nylon, and the silicone patch sticks to the heel. The socks keep your feet dry and fresh even on a sunny day. The shoe shape design keeps it out of sight.
Casual Liners are low-cut socks that fit in flats, boat shoes, loafer shoes etc. The socks contain a rubber strip that completely covers the area around the heel, thus preventing the socks from dropping and rolling under the feet. The socksare made up of breathable cotton fabric that is non-irritating and keeps your feet fresh all day long.
These performance liner socks are a combination of stay-put fit and comfort. They suit rigorous training sessions or even relaxation. They keep your feet aligned all day. The silicone heel grip prevents the socks from slipping and provides arch support. Select cushioning gives you lasting comfort along with air mesh ventilation and comfortable toe seam.
These shoe liners for women blend with your feet and are comfortable to wear. The low-cut liner socks can be paired with various shoes, be it canvas or flats. They look elegant with solid colors. Backed with non-slip design, the socks come with silicone patch to avoid slipping off the socks while walking long distances. The socks are made of premium soft cotton.
How To Select A Women Liner Socks?
Consider the following points while buying liner socks:
No-show socks are a personal preference. As they are more for comfort than for style, choose the ones that are soft on the feet.
Go for the socks that are breathable and keep your feet fresh all day. Spandex and cotton mixed socks are a better choice as they absorb the sweat.
The objective of liner socks is to prevent your feet from blisters, reduce friction, and absorb sweat, to have dry feet all day.
You should also check for the covering, elasticity, durability, and cushioning so that the socks stay in their place and do not move away while you are walking or running.
Liner socks come in different colors as well as in nude color. Buy a pair of nude socks and then go for various colors depending on your liking and requirement. Also, make sure that the no-show socks are just about covering the toes so that they do not peep out of your shoes.
Which pair of socks from our list did you like? Let us know in the comment section below.
  Recommended Articles:  
The following two tabs change content below.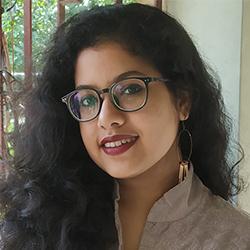 Poulami Nag
Poulami Nag is a writer and associate editor at MomJunction. She did her MA in English from Miranda House, University of Delhi and has qualified UGC-NET. Her journey as a content writer began in 2017 and since then she has garnered diverse interests along the way. Her knowledge of literature and language has given her an eye for detail and...
more