A clogged toilet bowl can be revulsive. Along with being a hygiene issue, it could also increase the risk of cracks and leaks from the toilet. Getting the best non-clogging toilets can ensure that you do not have to flush multiple times. These toilets are usually a one-piece design and have a larger piston flush valve than conventional toilets.
A good anti-clogging toilet also makes your bathroom look new and fresh. Check out our list of the five best non-clogging toilets and choose the one that suits your needs.
5 Best Non-Clogging Toilets


Woodbridge's toilet does not gather dust because there are no bends and corners. It provides noise-free and powerful flushing functions, ensuring no clogs and leakage. Its one-piece design makes it easy to install.
Pros
Comfort height design
Pre-installed soft-closing seat
Durable steel seat hinge
UPC- and CSA-certified
Comes with a hand wrench tool to easily tighten the bolts
Easy-to-clean toilet
Cons
Might need to hold the flush button for a little long
Kohler's anti-clogging toilet, one of the best in the industry, uses five-stage flushing technology to achieve superior performance. The elongated toilet bowl can effectively clean waste even with 20% less water. The three-bolt installation process makes the installation process easy. This water-sense toilet strictly complies with the EPA's flushing guidelines to achieve better compliance and usability.
Pros
Noticeably taller than other toilets
Easy flushing system
Comes with toilet frame arm support
Flush is quick and quiet
Takes less time for installation
Cons
Might not come with the toilet flange bolts
The American Standard's product is a one-piece toilet, which takes up less toilet space. The powerful flushing function can reduce water consumption and save water bills. The right height siphon action jetted bowl can move more than 70% waste than other standard models and can prevent clogging and help you get the best toilet experience with a clean surface.
Pros
Utilitarian elongated bowl shape
Easy to install
Powerful flush
Durable flush piston
Cons
The quality of seat may not be up to the mark
Horow's toilet is a new model with small bolts, suitable for any bathroom size. The flushing mechanism is highly efficient. The seat adopts an elongated design, which can save precious bathroom space. The product can ensure that the toilet is free from clogs, leaks, and cracks. It does not take much time to install the toilet because it contains L-bar screws.
Pros
Silent-closing lid
Simplified maintenance
CEC-compliant
Made of high-quality porcelain
Cons
The flush valve could get loose sometimes
DeerValley's toilet is a one-piece toilet with a comfortable height, a soft-close seat, and an efficient flush action. It is quiet and does not clog or leak. There is a convenient supply line, which can also actively save water while removing the waste. The toilet is easy to clean and maintain. It comes with a package that includes a pre-installed flush valve, floor bolts, and wax rings.
Pros
Comes with an instruction manual
Dual-flush model
Push-button removable seat
Looks stylish and consumes less space
Cons
Toilet seat is narrow and uncomfortable
What To Look For Before Buying A Non-Clogging Toilet?
When choosing a suitable non-clogging toilet, consider the following points.
Large flush valve: Ensure that the model you buy has a large flush valve. The valve size should be at least three inches, and the trapway should be 2.3 inches or larger. This will help create a large trapway enough to clean large masses.
One-piece design: A one-piece design is easy to install and maintain. These can prevent leakage and support the anti-clogging toilet function effectively. The one-piece design also helps create a large trapway to eliminate waste.
Get the right anti-clogging toilet to prevent frequent maintenance. Choose sturdy materials and designs to make your bathroom appear stylish, workable, and practical. Explore this list of the best non-clogging toilets and choose one that suits your requirements.
Recommended Articles: 
The following two tabs change content below.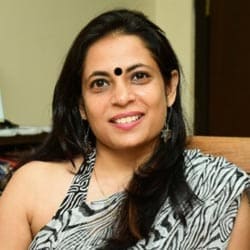 Priti Bose
Priti Bose is a poet, songwriter and blog writer. She did her masters in English, Public Relations and Advertising. Her creative skills and hunger for details make her do in-depth research on the topics she covers. For MomJunction, she writes on product analysis and reviews, especially for kids' products, toys and gifts. Before her association with MomJunction, Priti worked in the...
more