To breastfeed your baby anytime and anywhere, get your hands on the best nursing covers. These are extremely handy when breastfeeding outdoors as they make the experience more convenient and comfortable for you and the baby.
As nursing covers are available in many shapes and sizes, finding the right one can be confusing. Thus, we bring you a curated list of the top nursing covers that allow you to breastfeed your baby without feeling conscious of the people around you. Read on and select your favorite one.
Top Products From Our List
11 Best Nursing Covers
Style: Nursing apron
Features:
The neckline of the cover stays open and stiff. It helps in air circulation and eye contact with the baby.
A D-ring at the end of the neck strap allows the mom to customize the strap length according to her comfort.
The fabric is 100% cotton and machine washable.
The muslin nursing cover is soft and will not bother the baby on skin contact.
There are two pockets on the inside for storage of small toys, pacifiers, and a cleanup cloth.
Style: Nursing shawl
Features:
A nursing shawl made of bamboo viscose material, combined with spandex for stretchability.
The lightweight shawl is machine-washable and dries quickly.
Shawl protects against sunlight and has a UPF 50+ rating.
The nursing cover shawl provides adequate coverage and also is gentle to the baby's skin.
It's a one-size-fits-all shawl.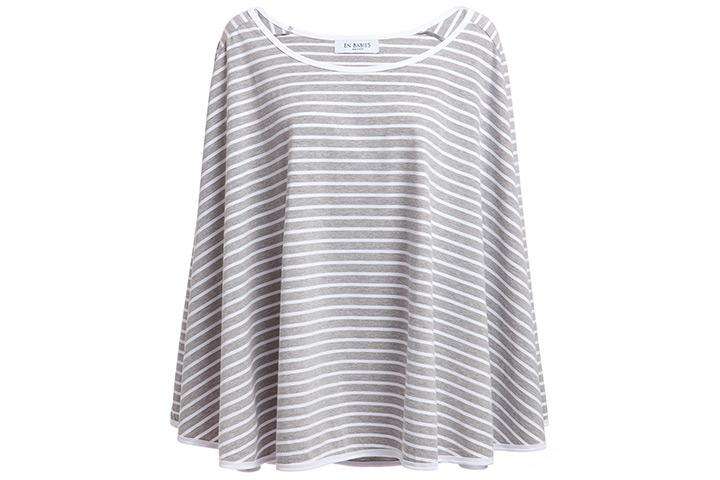 Style: Nursing poncho
Features:
Nursing cover manufactured using 95% Cotton and 5% Spandex for durability and breathability.
The fabric is thick enough and is not see-through. Provides 360° coverage while breastfeeding.
Reinforced fabric on the top and bottom edges to prevent fraying of the fabric.
Attractive design makes the poncho fashionable.
The cover comes in a pouch with premium packaging, thus making it an excellent baby shower gift option.
Style: Nursing scarf
Features:
A double layer of fabric sewn together makes the scarf thicker than conventional scarves and thus not a see-through.
When not in use, wrap the scarf around the neck. Pull and extend the scarf to cover the baby while breastfeeding.
The scarf can be worn in various styles, as you would a standard scarf.
The nursing scarf is available in several design options so that you can pick the one that best goes with your attire.
The scarf is made from polyester and is machine washable.
Style: Nursing scarf
Features:
You can use the multi-purpose nursing scarf as a nursing cover, cover for baby's stroller, and baby car seat cover.
The scarf is super stretchy, lightweight, and made from soft fabric.
The manufacturer ships the cover in a pouch and gives a set of nursing pads for free.
Machine washable and made from fabric that does not have any harmful chemicals such as BPA, phthalate, and lead.
Style: Nursing apron
Features:
The front of the apron is extra wide to provide coverage on the sides while breastfeeding.
The neckline is rigid so that the cover stays open from the top. It allows air to reach the baby and enables eye contact with the mother.
A burping cloth is sewn right into the corner of the apron. You can also use it to wipe the baby's mouth.
Made entirely of cotton and is breathable.
The cover comes in a pouch with a matching design pattern.
Style: Nursing apron
Features:
It is made of 100% cotton, which allows for adequate air circulation. The fabric is machine-washable.
There are stainless steel D-rings at the edge of the apron so that you can adjust the neck strap as per your comfort.
You can easily move the cover to the breastfeeding side to cover the baby and yourself.
A stiff neckline allows for the baby and the mother to have eye contact while breastfeeding.
Style: Nursing shawl
Features:
A large shawl that wraps around the torso and fits all body sizes. The fabric is soft and stretchable.
Made entirely of cotton to make it breathable and comfortable for the baby.
Buttons on one side of the shawl allow closing the shawl when not breastfeeding.
This adjustable nursing cover shawl provides 360° coverage.
Style: Can be worn in a poncho, scarf, and apron-style over-the-shoulder
Features:
Unique design allows you to wear it in multiple styles. Wrap around the neck like an infinity scarf, place it sideways on one shoulder like an apron, or wear it over the torso like a poncho.
Mesh-like cloth on the top of the cover allows you to see the baby while nursing.
A rigid ring works as a neckline when you wear it as a poncho and keeps the cover in place.
The fabric is very soft and machine-washable. The cover comes in two color options.
Style: Nursing scarf
Features:
You can wear it as a regular scarf around the neck. Breathable fabric made from 90% polyester and 10% spandex.
Snaps at the edges keep the scarf at its place even when the baby tugs at it while breastfeeding.
The fabric works as a wick absorbing any liquid, thus preventing milk stains on your clothes.
Patterns on the scarf give it a stylish look. Machine-washable and dryer safe fabric.
Style: Dual – poncho and shawl
Features:
Wrap it around your torso like a shawl or close the buttons on the shoulder to wear the nursing cover as a poncho.
Buttons on the side of the cover provide easy accessibility to the breast and also make it easier to adjust the cover while the baby feeds.
Soft fabric that is gentle on the baby's skin, so that you may even use it as a swaddling blanket.
What Is A Nursing Cover?
A nursing cover, also called a breastfeeding cover, is a clothing accessory to cover your torso while breastfeeding. The cover is worn over the body or placed as a drape. The baby stays under the cover with an adequate gap for air flow and the mother to see the baby. Several types of nursing covers are available.
What Are The Types Of Nursing Covers?
The following are the most common designs of nursing covers available in the market:
Nursing apron: The apron-style cover is the most common type of nursing cover and probably the first one that comes to your mind when you think of nursing covers. Nursing aprons are large, rectangular pieces of cloth with a loop that goes over your neck.
Some nursing aprons, like traditional kitchen aprons, also have strings to tie at your back. A contoured neckline on top of the apron helps keep the apron stiff and leaves a window for air circulation and eye contact with the baby. Nursing aprons are comfortable to wear but do not cover your torso all the way to the back.
Nursing poncho: It is an entire top that you put on like a regular piece of clothing; over your existing top clothing. It is shaped like a "poncho", with a V-cut at the front and deep recesses on sides for your arms to come out easily.
Nursing ponchos are ideal when you unable to carry a nursing apron or when you want to make breastfeeding as inconspicuous as possible.
Nursing shawl: A shawl is a versatile piece of clothing that can be used as a nursing cover or simply as a cloak even when your baby's nursing days are over. Nursing shawls are almost indistinguishable from regular shawls and are available in a variety of design and color options. The shawl-style may be unsuitable when the baby tends to tug at the cover while breastfeeding.
Nursing scarf: It is similar to a regular scarf but extends to cover the front of your torso. Nursing scarves are compact and do not come across as nursing covers, which means you can wear them all day. While they may not provide extensive coverage as the other nursing covers, they are long enough to cover the required area.
How To Choose A Nursing Cover?
Keep the following points in mind when picking a nursing cover:
Place of usage: Where will you use the nursing cover? At work or while shopping? Pick the one that works for the moment. If you have nursing stations or private rooms at your workplace, then a nursing apron would be a better choice. If you are at a busy mall or a public place with no facility to put an apron comfortably, then you can wear a nursing poncho.
Baby's preference: Some babies are comfortable being under a breastfeeding cover while others go restless and tug at it aggressively. If the baby is fussy and tugs the cover, an apron can be a good choice since it is secured around the neck and sometimes at the back. Calmer infants can do great with other types of nursing covers.
The extent of coverage: The purpose of a nursing cover is to keep breastfeeding a private affair. Choose a nursing cover depending on the extent of coverage you intend to have while breastfeeding outdoors. Shawls and ponchos provide maximum coverage when compared to a scarf or an apron.
Weather and ambient temperature: A shawl is best suited for temperate weather while an apron can work in any weather. Make your choice according to the climate in your region.
Keeping all this in mind, we have created a list of 11 nursing cover options for you.
Pick one that suits your requirements the best, but ensure you take proper care of the fabric to extend its durability. Always check the wash and care instructions before washing a nursing cover and follow them. If you use a nursing cover as a burping cloth too, then it is a good idea for your carry an extra cover in your bag. Most breastfeeding covers are extremely versatile and make it easier for you to feed your baby anytime, anywhere.
What type of nursing cover do you prefer? Do let us know your thoughts in the comment section below.

Recommended Articles:
The following two tabs change content below.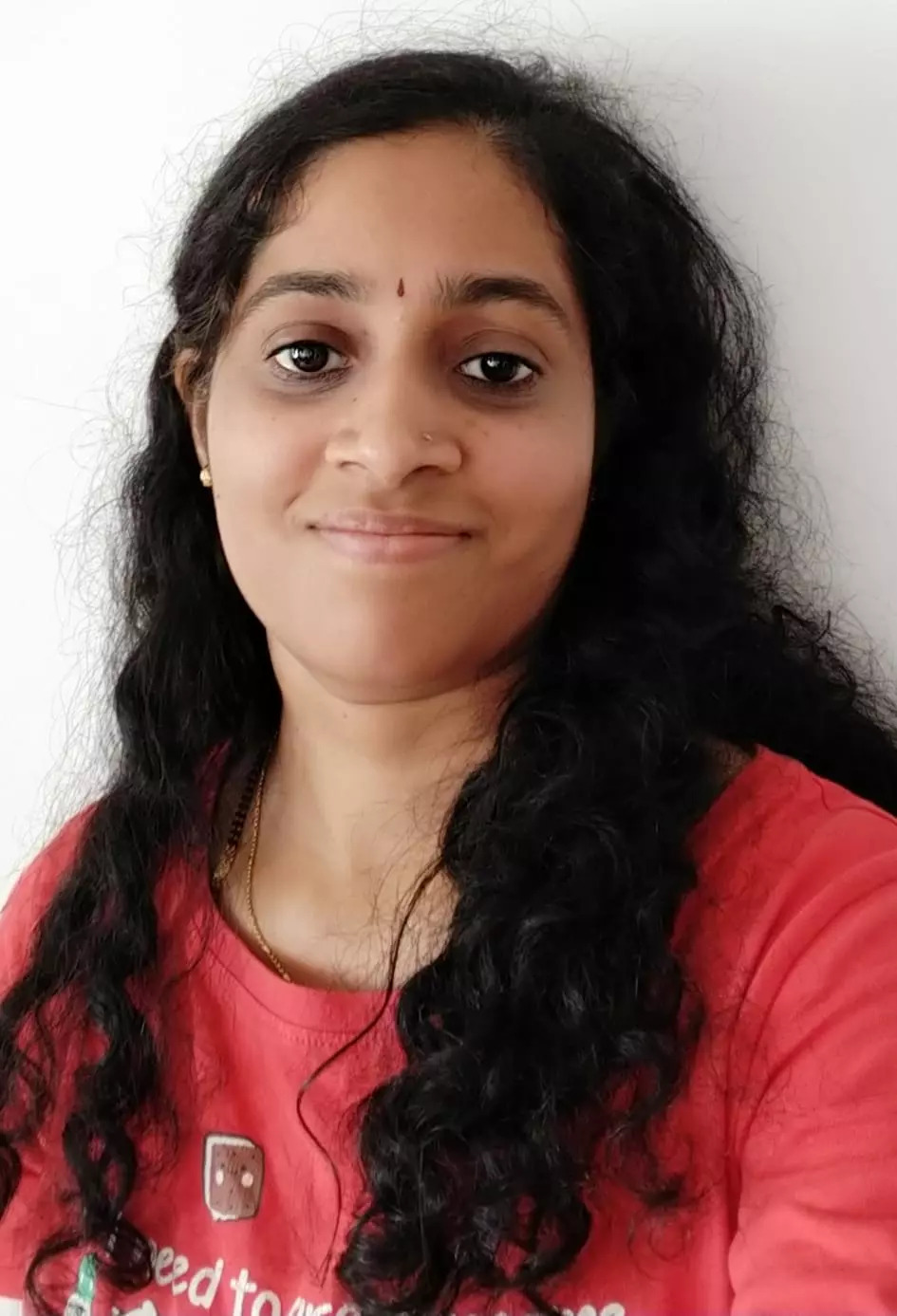 Vibha Navarathna
Vibha is a coder turned content writer. She holds a Masters degree in Computer Applications and a certificate in 'Introduction To Child Psychology'. Her passion for writing fresh and informative content made her a full-time writer. Holding certifications in content writing and creative writing, she writes on electronics and baby products for MomJunction. Apart from work, Vibha is found reading...
more