Your home or workplace can have various odors emitted from various sources. Thus, you need the best odor eliminator for room. Air fresheners may temporarily mask these odors, but odor eliminators can be a permanent solution to unpleasant smells at a place where you spend most of your time.
Odor eliminators can be of various types and come in various sizes and formulas. Keep scrolling as we bring you a list of the best odor eliminators for room. We also tell you about the various types of odor eliminators for rooms and give you valuable tips on choosing the right product for your home or office.
Types Of Odor Eliminators
Aerosol sprays are the most popular deodorizers and give out fragranced liquid under pressure, which quickly evaporates when released into the air. Though usually considered very safe, some sprays may release volatile organic compounds (VOC) which can cause respiratory irritation.
Non-toxic candles, made of soy wax or beeswax, also do a great job of fighting unpleasant odors at home or a small office.
If you decide to freshen the air with an essential or scented oil, you need a diffuser to get the scent into the room. A diffuser breaks the oil down into smaller molecules and disperses them into the air through a fine, scented mist. Essential oils like lavender, peppermint, or orange, when combined with carrier oils, create safe, pleasing scents. Scented oils are
like essential oils but instead of coming from natural materials are manufactured in labs. They're usually less expensive than essential oils, but don't have the same health benefits as essential oils and have a shorter shelf life.
Air purifiers use a fan to suck in air and pass it through filters which trap pollutants and particles, and the fan then pushes clean air back out.
These usually contain bamboo charcoal and are organic, eco-friendly, chemical-free, and not only eliminate odor but also absorb moisture.
These rely on heat induction and heat-activated scent gels to release a fragrance into the air.
Solid air fresheners are usually encased in plastic, with a lid that you can lift a little or a lot to release the amount of fragrance you desire.
Rather than masking nasty odors, you can freshen your office or home by eliminating odors at their source. Enzymatic cleaners eliminate odors by breaking down waste particles into smaller pieces and then eat them, thus eliminating the odor.

Top Products From Our List
12 Best Odor Eliminators For Rooms

This odor eliminator spray doesn't just mask, it actually cleans away odors with OdorClear technology. It freshens the air with a light fragrance and can be used in bathrooms, closets, laundry rooms, or any other room. This product is 100% natural, and being a non-flammable propellant, it is safe to use around pets (except birds). It's made under the strictest quality control and contains no CFCs. Spray the air in a sweeping motion to clean away everyday odors from pets and bathrooms to stubborn smells like smoke and cooking odors. One spritz and your home or office will have a fresh and clean fragrance.

This product contains 4 bags worth 200 gms each of naturally activated bamboo charcoal. They are organic, eco-friendly, chemical-free, and not only eliminate odor but also absorb moisture. They are more efficient and 4 times better than regular charcoal as each odor eliminator bag contains activated charcoal from sustainable Moso bamboo which is processed with high temperature, oxygen-free carbonization. For best results, expose the bamboo bags to the sun for 1-2 hours every month, which will not only remove the absorbed odor and moisture, but will maintain their power of absorption. After 2 years these bags can be recycled in your garden. These bamboo charcoal bags can clean and freshen the air in up to 100 square feet of space. This natural bamboo charcoal air purifying bag is the easiest way to maintain a fresh, dry, and odor-free space and is a safe alternative to air fresheners that are filled with harmful ingredients.

This Ozium Smoke & Odors Eliminator Gel is designed specially to eliminate malodor from rooms and cars. They provide a long-lasting scent and make the room smell fresh. You can place this gel in small spaces to eliminate the odor. This gel is also capable of removing smoke and does not melt in high temperatures. The twisted top lid allows easy access. As a word of caution, this gel must be placed away from flammable objects.

This odor killing spray is made completely of natural ingredients and has no harsh chemicals, fragrances, or other harmful ingredients. It works very well as an odor eliminator for animal smells and odors from smoke, trash cans, mildew, and bathrooms. It's also ideal as a deodorizer and fabric freshener, especially for shoes, closets, clothes, upholstery, furniture, pet bedding, backpacks, and gym bags to name a few. This non-aerosol spray is biodegradable, and the packaging is recyclable. Its plant-based ingredients include pine needle, clove,lime, anise, and cedarwood that leave your space smelling clean and fresh.

This odor absorbing air freshener comes in 4 packs of 200g charcoal bags and 4 packs of 50g charcoal bags. They're fragrance-free and help absorb bad odors. Made from 100% activated bamboo charcoal, these air purifier bags are very effective and act like a sponge to absorb and neutralize bad odors. You can recharge them under direct sunlight for 2 hours every month and they can be reused for up to 2 years, after which, the bamboo charcoal makes a good fertilizer for your plants. They are safe for kids and pets, thus making for a good replacement for your air fresheners as their cotton bags and odorless bamboo ensure healthy air for your whole family. They are perfect for use in the car, closets, gym bags, refrigerator, bathroom, and your pet litter box.

This product comes in a pack of 3 tubs which are 14 oz each. They contain white crystals, and the entire tub should be placed on a flat surface in the problem area. These crystals absorb and eliminate any odor and work for upto 60 days, after which the tub should be replaced. Typically, the crystals harden and dissolve depending on the temperature and other local conditions. This product is ideal for toilets, closets, and laundry rooms and eliminates musty, stale odors to give you long-lasting freshness.

This product comes in a 6 pack of 14 oz gel air fresheners and odor eliminators that remove malodors and fill your room with the refreshing scent of mandarin orange and fresh lemon. Its lid has a modern vent pattern and can keep your room fresh 24/7 for up to 60 days, and for best results, should be placed near a fan or an air vent. This plant-based gel uses fragrances inspired by nature along with essential oils and contains no phthalates, triclosan, or BHT. It's recyclable and its BPA free plastic container is also reusable. The gel inside the container shrinks as it freshens your space which lets you know when it's time to replace it.

This air purifying bag makes a promise of maintaining a fresh, dry, and odorless environment. Made of just one very potent and natural ingredient— moso bamboo charcoal, it continuously works to effectively absorb and remove odors, harmful pollutants, and to clean and freshen the air. It is also excellent to use in damp environments, as it absorbs excess moisture. The Moso Bag is a natural and healthy alternative to chemical deodorizers, candles, gels, sprays, and crystals that may sometimes cause health problems. This natural bamboo activated charcoal purifier is sealed inside a beautiful linen bag and can be placed on any surface. To reactivate, place the bag outside in the sun once a month for 1-2 hours. Moso Bags last upto 2 years and can then be recycled into the soil.

Manufactured with molecular technology, this product not only permanently masks but also eliminates odors in kitchens, closets, bathrooms, fabrics, and carpets. What's more is that it also works on skunk odor. This powerful odor eliminator is non-toxic, non-allergenic, cruelty-free, and biodegradable and is absolutely safe to use on rugs, carpets, and any other surface. Just spray it in the air and on surfaces in any room and it will eliminate all odor without leaving any scent behind.

This all-natural tea tree oil gel uses natural air flow to immediately deliver the non-toxic, antiseptic, and preservative benefits of tea tree oil anywhere there is air. This gel releases slowly and is effective for 60-90 days, eliminating all unpleasant odors and leaving your room clean and fresh. Its antimicrobial properties clean and neutralize air against mold, mildew, fungus, and bacteria. This completely natural product has no harmful additives or chemicals and effectively treats larger rooms of an area up to 800 square feet.

This product uses the revolutionary ClO2-DMG technology with super odor eliminating power of chlorine dioxide to get rid of the odor of cigarettes, pets, vomit, urine, rotten food, mold, mildew, fish, skunk odor, and any other odor you can imagine. Chlorine dioxide penetrates deeper and more effectively than other products and their molecules are attracted to the negatively charged odor molecules like a magnet. To top it, this product is non-toxic, 100% biodegradable, does not leave any carbon footprint, and hygienically deodorizes any room that is upto 400 square feet in size. It is fast acting and completely eliminates the toughest odors in as little as 4 hours and a maximum of 24 hours depending on severity of the smell.

Izonex is an odor eliminator that is infused with Freshplex odor blocking technology. It uses active essential oils and is scientifically tailored to break down odor by encasing and neutralizing airborne molecules at the source. It's the fastest and easiest way to permanently remove unwanted smoke odor. This product is completely safe as it uses natural essential oils and non-toxic vegan ingredients.
Now that you have been through our review of the 11 best odor eliminators for rooms, we will give you a few pointers on how to choose the right one for your house and one that suits your requirements.
How To Choose The Right Odor Eliminators For Rooms
Odor eliminators come in several forms like air fresheners, deodorizers, candles, gels, essential oils, and air purifiers and can also come as plug-ins, sprays, potpourris, gels, automated misters, beads, and more. These either emit a fragrance to cover bad smells, include odor eliminating ingredients, or neutralize bad smells.
Some odor-eliminating products, like air purifiers, have a dual purpose while others are good just for their fresh scent. Air fresheners are easy to find, budget friendly, simple to use, and come in a variety of fragrances. Deodorizing products are great for neutralizing smells. Some products are unscented, making them suitable for those who are sensitive to fragrances. Candles not only add to the aesthetics but are a great odor-busting item as well.
Gels are a good pick if you want a no-fuss, longer-term odor eliminator, and you can leave them out for weeks or even months without needing to change them.
Essential oils not only make the room smell nice, they are also used widely for aromatherapy. As air purifiers pull allergens and pollutants from the air, they are a popular option for those with allergies. HEPA filters are extremely effective at filtering particles and can capture odors, smoke, pet dander, and mold for fresher air. With so many options, it is a matter of personal preference as to which one you would want to opt for.
Room size is a major factor to consider when choosing the best odor eliminator for your home. Multiple products may be required for larger rooms. For small spaces, you may prefer a lightly scented product so that the fragrance is not overwhelming. Room size is particularly important when choosing an air purifier and its efficacy can be measured with the Clean Air Delivery Rate (CADR). The CADR rating refers to how quickly a purifier can clean the air of a room of a particular size. If a room is too large, the purifier will not be as effective.
Odor eliminators have either natural or chemical ingredients. Chemical ingredients emit a fresh scent and can help with longevity and efficacy. Natural ingredients include essential oils, natural extracts, enzymes, and activated charcoal, and each ingredient has a different purpose. Activated charcoal can absorb odors from the air, natural enzymes break down odor-causing messes, natural extracts and oils can impart a pleasant scent without the use of chemicals. Your choice of  ingredients would depend on the odors you want to target.
Most odor eliminators have a fresh and clean smell but every kind of fragrance is available from sweet florals and light citrusy blends to warm and woody fragrances. If you are sensitive to certain kinds of smells, there are plenty of unscented options. There are a huge variety of scents available to suit every requirement and it's worth the time and effort to find a scent that you love.
Products like gels and plug-ins can last for weeks or months and offer a consistent fragrance. Air purifiers can last for many years, but will need a filter change at some point.
Those who prefer lighter scents should choose a product that dissipates quickly. Candles or lightly fragranced sprays are a good choice if you want a temporary fragrance. Most odor eliminators have deodorizing ingredients that help to get rid of bad smells even after the fragrance is gone.
Are Odor Eliminators Safe To Use In Homes With Kids And Pets
Although researchers aren't certain how toxic these are for children and pets, there is evidence that air fresheners, plug-in diffusers, and essential oils may sometimes cause respiratory issues and mild stomach upsets, and in more extreme cases, damage to the kidneys, liver and central nervous system, especially in the case of pets.
The suspected problem with some air-freshener sprays, diffusers, and solids are two-fold. Exposure to the chemicals used to create the pleasant fragrances to cover up the bad can sometimes lead to health issues for pets and children. This would usually happen if there is direct contact with the spray or exposure to the residual droplets that land on various surfaces. The second issue with air fresheners is the volatile organic compounds that the products contain. However, when you carefully research and make the purchase from a credible brand, there isn't much to worry about.
Offensive odors come from a variety of sources including fungus, bacteria, and volatile organic compounds, and the idea is to find a way to eliminate these bad smells and keep a balance of pleasant scents that are not cloying. Pets, messy kids, cooking odors, and toilet smells can all add to the cocktail of unpleasant odors. Regular cleaning doesn't always reach the heart of the problem and if that happens, an odor eliminator may be your best bet. These products are available in a variety of sizes and formulations, so it can be difficult to know which is the right one for your requirements. We hope our review of the 11 best odor eliminators for rooms make this this decision easier for you.
Recommended Articles:
The following two tabs change content below.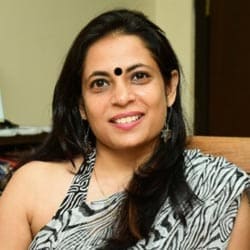 Priti Bose
Priti Bose is a poet, songwriter and blog writer. She did her masters in English, Public Relations and Advertising. Her creative skills and hunger for details make her do in-depth research on the topics she covers. For MomJunction, she writes on product analysis and reviews, especially for kids' products, toys and gifts. Before her association with MomJunction, Priti worked in the...
more