Smelly shoes are annoying and can cause you embarrassment. When your feet sweat, they produce moisture, which stays in your shoes. Your shoes then become a breeding ground for bacteria and produce foul odors. However, you can get rid of the foul smell and keep your shoes smelling clean and fresh.
All you need is the best powders, sprays, shoe inserts, etc., to eliminate your shoes' foul odor. A clean and sanitized shoe will keep the feet healthy, germ-free, and smelling fresh.
These products work as odor neutralizers, eliminating the bad smell with intense perfumes, controlling moisture, and absorbing the awful smell. You can also use some shoe-odor eliminators in lockers, gym bags, and other spaces to combat unpleasant scents.
We have listed the 11 Best odor eliminators for shoes to freshen your smelly shoes.
11 Best Odor Eliminators For Shoes


Lumi Outdoors shoe deodorizer is infused with essential oils of lemongrass, tea tree, peppermint, and eucalyptus. The spray helps eliminate the most unpleasant odors. You can use it in kitchens, bathrooms, and homes too. The product is safe and non-toxic.
Marsheepy air purification bags are made of natural bamboo charcoal, which eliminates bad odor naturally. These bags do not require sprays, perfumes, or powders, and they do not leave any residue. The deodorizer bags are ideal for homes, closets, pet spaces, and shoes. They absorb and eliminate any sweat odor or excess moisture and naturally clears the air. Each bag measures 2.95×7.09in and weighs 55g and can be reused for up to two years.
If you have unpleasant foot odor and smelly shoes, Sprayzee Natural shoe deodorizer is your best choice. The instant shoe smell eliminator is infused with 12 essential oils and enzymes that eliminate unpleasant odors. It includes a blend of peppermint, white thyme, eucalyptus, tea tree, cloves, apple cider vinegar, and bergamot with a fresh earthy and minty fragrance.
Combat Cleaner shoe deodorizer is an air freshener for shoes, gym bags, and lockers. It is also a disinfectant formula for eliminating foot odor. The spay is infused with three fragrances and an extra-strength formula to eliminate unpleasant odors in shoes and keep feet fresh. The formula can directly eliminate odors from the source. Each pack contains three different scented deodorizers suitable for feet, shoes, socks, gym equipment, or cars.
Purggo deodorizer bag contains bamboo charcoal, which is a natural odor eliminator. The chemical-free air freshener for closets and shoes can last for more than a year. The product contains 100% bamboo charcoal, which can naturally absorb unpleasant odors and is safe for pets and children. The chemical-free shoe air freshener is safe for people prone to allergies or bronchial problems. Sustainable hemp and bamboo charcoal are natural and renewable ingredients.
Sweat X Sport brings you a multifunctional deodorizer for smelly sports accessories and shoes. It removes bad smells by neutralizing odors instead of covering them with perfume. The environmentally friendly shoe smell remover spray is biodegradable and safe for the skin. It is suitable for shoes, closed skates, pads, hats, and clothes. The Smell of Victory scent is refreshing and pleasant.
Foot Sense's natural shoe deodorizer is suitable for smelly shoes and smelly feet and also works as a body freshener. The super-strong formula contains zinc oxide, a natural skin protectant that is safe for adults and children. The product with natural formula works quickly and prevents sweat and body odors. You can use the product on shoes, skates, gloves, and sports equipment that tend to collect sweat and produce foul odors.
NonScents shoe freshener is ideal for gym bags, lockers, and closed shoes. It eliminates unpleasant odors at the molecular level instead of covering them up with fragrances. The odor remover does not contain fragrances, harmful chemicals, or toxic substances and eliminates unpleasant odors for up to six months.
Poo-Pourri odor eliminator is a fantastic blend of eucalyptus, cedarwood, and grapefruit oils. The plant-based product is suitable for eliminating foul odors from shoes and providing them with fresh air. The spray reacts with unpleasant odor molecules and destroys them. It contains neutralizing essential oils and natural enzymes that eliminate foul odors. You can use the product in cabinets, laundry baskets, nursery, and trash bins.
Sufuny Sneaker Balls are a pack of six balls to eliminate odors. These balls are natural odor eliminators suitable for shoes, lockers, and gym bags. The shoe deodorizer balls are filled with baking soda, which helps absorb unpleasant smells. The Arm & Hammer clean burst scent makes your items smell fresh and clean. The pack of six deodorizer balls is sufficient for 60 days. Each ball needs to be twisted for activation and then placed in the shoe or desired space. You can carry it in hampers, athletic gear, or travel bags.
Arofine odor eliminator is ideal for use as a shoe and foot sanitizer. The spray has antibacterial properties with 100% natural ingredients, including antifungal tea tree oil that can eliminate microbes that cause bad smells. The spray is also infused with peppermint, eucalyptus, grapefruit, lemon, and cloves to make the feet and shoes smell fresh and clean. The product does not contain parabens, petrochemicals, sulfates, synthetic colors, preservatives, and fragrances.
Things To Consider Before Buying An Odor Eliminator For Shoes
When choosing the best shoe deodorant for yourself, consider the following points.
1. Fragrance
You need a deodorizer that will neutralize the unpleasant odors. Some natural products contain essential oils. These essential oils give out a natural, pleasant smell, and their antibacterial and antifungal properties eliminate foul odors at the molecular level. Oils such as mint or lemon smell fresh.
2. Longevity
The longevity of a deodorant determines how long its effect will last. Certain powders and sprays need to be used regularly. Odor-eliminators such as deodorant sachets, balls, pouches, and pods can last for up to six months.
3. Natural vs. chemical
Natural shoe deodorizers use activated charcoal, zinc oxide, or baking soda to absorb moisture and odors. They are skin-friendly, suitable for homes, and do not pose harm to pets or children.
Chemical deodorizers can quickly eliminate unpleasant odors. They can kill odor-causing bacteria and disinfect surfaces, thereby removing unpleasant odors. However, products that contain chemicals can be harmful to the skin and cause allergies and irritations.
4. Antifungal properties
Some foot products come in the form of powders, creams, and sprays and need to be applied directly to the skin. These products usually have antifungal properties and can prevent or treat infections caused by excessive sweating or wearing closed shoes throughout the day. Antifungal products mainly include miconazole nitrate, which is used to treat various fungal infections, such as athlete's foot.
5. Convenience
Sprays are easy to use and mess-free, balls and sachets are suitable for lockers, cabinets, and bags, and powders are best for home use. Before buying odor eliminators, determine whether you want to use them regularly and whether you want to store them in lockers or bags.
If you want to combat smelly shoes and smelly feet, you need the best odor eliminators. Moisture, sweat, and microorganisms can make shoes and fitness accessories stinky. Shoe deodorizers are available in various forms and can mask the odor and disinfect and absorb all the odor molecules. Choose from our list of the 11 best odor eliminators for shoes and give your feet and shoes some tender loving care.
Recommended Articles: 
The following two tabs change content below.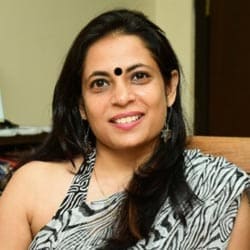 Priti Bose
Priti Bose is a poet, songwriter and blog writer. She did her masters in English, Public Relations and Advertising. Her creative skills and hunger for details make her do in-depth research on the topics she covers. For MomJunction, she writes on product analysis and reviews, especially for kids' products, toys and gifts. Before her association with MomJunction, Priti worked in the...
more