We all know that massage is important for a baby's overall development. You will find many massaging oils and creams in the market. However, it is always best to go for all-natural and organic products when taking care of your baby's delicate skin. Olive oil has been the most preferred massage oil for centuries. Rich in antioxidants, olive oil has healing properties and helps strengthen the muscles, rejuvenate the tissues, and keep the skin healthy.
We have listed some of the best olive oils for baby massage in India to help you make the right choice.
Top Products From Our List
Benefits Of Using Olive Oil For Baby Massage
Here are a few benefits of olive oil that make them so popular.
All-weather oil: Certain oils can only be used in summer, while others are suitable only in winters. But, olive oil can be used in all seasons, keeping the quantity in mind. While summer would require a small amount of oil, winter would need more as the skin tends to be drier.
Moisturizing: Olive oil's moisturizing properties can help protect your baby's delicate skin. Your child's skin will be smoother and softer after a gentle, calming olive oil massage. Olive oil contains squalene, a hydrating agent that penetrates your baby's skin, making it silky smooth.
Relieves cough: Olive oil helps relieve cold, cough, and respiratory congestion symptoms when combined with eucalyptus or peppermint oils.
Calming: Olive oil has calming properties that can help your baby relax and sleep. Massage a few drops of olive oil onto the soles of your baby's feet before they slowly drift off to sleep.
11 Best Olive Oils For Baby Massage
Himalaya's baby massage oil is light and non-staining. It can be used for a massage before bath and as a moisturizer after bath. The oil also contains aloe vera, olive oil, winter cherry, country mallow, and vetiver. These ingredients help moisturize, soothed, and cool down the skin. It is free of mineral oil, animal fat, and lanolin.
Safe for sensitive skin, this olive massage oil contains natural ingredients, such as sesame oil, olive oil, jojoba oil, and sweet almond oil. It is rich in antioxidants, vitamins, proteins, and essential fatty acids. The oil is free of harmful chemicals, including lipids, parabens, sulfates, mineral oils, petroleum, synthetic dyes, and fragrances. It helps build immunity and has healing properties.
Enriched with the goodness of jojoba oil, almond oil, and olive oil, Dabur baby oil is rich in antioxidants. It nourishes the skin, smoothens it, and keeps it healthy. It is non-sticky and does not contain parabens, mineral oils, phthalates, artificial coloring, or harsh preservatives. The oil is pH balanced and dermatologically tested.
Solasz massage oil contains 90% refined olive oil and 10% extra virgin olive oil. It is non-sticky, aromatic, and quick-absorbing, leaving the skin smooth and moisturized. It is suitable for all age groups and babies with sensitive skin.
Certified as organic, this product is a blend of six different oils, namely almond, sesame, jojoba, safflower, argan, and vitamin E. This massage oil helps keep the baby's skin supple and moisturized. The oil is certified by pediatricians and is hypoallergenic and cruelty-free. It does not contain parabens, mineral oils, petroleum, alcohol, synthetic fragrances, or silicones.
The Afflatus ayurvedic massage oil is a good source of vitamins A, D, and E. It hydrates and nourishes the baby's skin, making it softer and healthier. It also protects the skin from dryness, irritation, rashes, and eczema. The 100% natural oil contains sesame oil, carom seed oil, garlic oil, a combination of ten different dried roots, nutmeg oil, castor oil, and olive oil that can soothe, hydrate, and heal the skin. There are no chemicals, fragrances, petroleum, and mineral oils in this massage oil.
Made from 100% pure mineral oils, this baby massage oil is enriched with vitamin E and contains almond oil, orange oil, olive oil, and coconut oil to keep the baby's skin healthy. Fast-absorbing and non-sticky, the oil is rich in antioxidants, protects the skin from radical damage, and helps strengthen the bones. It does not contain sulfates, parabens, alkalies, phthalates, SLS, and SLES. PETA has certified this oil as cruelty-free.
The pack contains extra virgin olive oil and sweet almond oil, both cold-pressed and 100% natural. Massage with sweet almond oil helps relax the baby's muscles, promotes circulation, aids in the baby's sleep, and treats diaper rashes. The extra virgin olive oil hydrates and nourishes the skin, helps prevent stretch marks and slows down the skin's aging process. It also helps repair dry and cracked areas. The oils do not contain chemicals, parabens, or sulfates and are suitable for all age groups.
The oil pack has three 100ml bottles. It contains vitamins A, D, and E, which are essential for a baby's growth. Vitamin A helps prevent deficiencies, promotes growth, protects against infections, and provides nutrients for the tissues. Vitamins D and E help provide calcium, tone the baby's muscles, and promote healthy skin and growth.
Laxmi organic olive oil can be used for body massage and cooking. It moisturizes the skin and helps regenerate collagen. This oil nourishes the hair, nails, lips, and heels. It also maintains the skin's health by treating inflammation, acne, preventing early aging, and protecting the skin. You can also use it as a hair tonic and a makeup remover.
Light, soft-scented, and non-greasy, this massage oil is rich in vitamins and antioxidants. Its ingredients are sunflower oil, grape seed oil, sweet almond oil, wheat germ oil, extra virgin olive oil, and coconut oil, all of which are cold-pressed. They help nourish, moisturize, and soothe the skin. The oil does not contain harmful chemicals, heavily scented fragrances, parabens, phthalates, mineral oils, or petroleum.
How To Choose The Right Olive Oil For Baby Massage?
Here are some points to consider while buying olive oil for babies' massage.
Consult a doctor: Your doctor will be able to assist you in selecting the best oil for your child.
Look for natural ingredients: Avoid adult massage oils and strong odor-producing oils. Use only natural and edible oils.
Check for allergies: Stop applying the oils if your baby's skin shows any allergic reaction and see a doctor. When massaging your infant, avoid combining two or three oils. Do not replace the oil used for frequent massages without consulting the doctor. Avoid using mineral oils.
Baby massage oils are helpful for the baby's growth, and using massage oils with natural ingredients is ideal. To prevent any allergic reactions, check your baby's skin type and choose the oil accordingly. We hope our list of the best olive oils for baby massage helps you find the right product.
Recommended Articles:
The following two tabs change content below.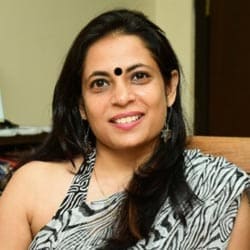 Priti Bose
Priti Bose is a poet, songwriter and blog writer. She did her masters in English, Public Relations and Advertising. Her creative skills and hunger for details make her do in-depth research on the topics she covers. For MomJunction, she writes on product analysis and reviews, especially for kids' products, toys and gifts. Before her association with MomJunction, Priti worked in the...
more