Research shows that toddlers benefit a lot from playing outdoors, which is why outdoor toys are a good investment for parents. The best outdoor toy for 1-year-olds will help you keep your kid away from phones and tablets and also reduce their screen time. From an interactive toy that keeps your munchkin engaged and encourages them to explore to a water game that promotes fun and lets them enjoy the fresh air, the options are plenty.
Whether you decide to invest in a bike, swing, or slide, ensure they suit your child's age and size. Playing outdoors with these toys can teach kids a lot. It can also become an excellent opportunity for you to teach them new skills and strengthen parent-child relationships. Moreover, playing outdoors can help your one-year-olds move around, interact with different objects, and learn new skills. To help you choose the perfect toy, we have reviewed some of the most popular toys suitable for 1-year-olds.
Top Products From Our List
11 Best Outdoor Toys For 1-Year-Old Children
This 2-in-1 kids' basketball hoop sports center allows your toddler to score baskets and goals. It plays 50 plus animations, songs, sounds, and phrases to encourage your child while improving their attention span and curiosity. A purple-colored side lever restarts the scoreboard count, and different shaped buttons introduce shapes, numbers, and sounds. This toy is ideal for a child between 1 to 3 years of age and includes a basketball for shooting hoops and a soccer ball for scoring goals to help develop your child's motor skills. It's made of plastic and runs on 3 AA batteries.
With the idea of making learning easy and fun, this educational kiddie pool has a learning mat as the base, so your toddler soaks up some knowledge while playing! This outdoor toy is ideal for children of the age of 1 and above. Made with the highest quality material, this wading pool and water sprinkler is durable and free of BPA and phthalates. It creates a miniature water park for your child, with a learning mat of the planets, creating endless fun for your children. 60 inches in diameter, this child-friendly pool is spacious, and you can safely take a dip in the pool together with your kids. By learning through play, this toy stimulates cognitive, social, and emotional growth.
This toy rocking horse comes in a bright blue color with smoothed corners and edges so that your child doesn't get hurt. It teaches them balance and coordination while being a lot of fun. This rocking horse also features a high seat and easy-grip handles for a fun and safe experience. It has a low saddle designed for stability and is the perfect size for indoor and outdoor use. It comes fully assembled and is durable enough to last through the roughest use. It's ideal for toddlers between the age of 1 to 3 years and can take a maximum weight of 50 lbs.
This 68-inch inflatable splash pad and water sprinkler toy is a great alternative to your traditional float baby pool and a fantastic summer outdoor toy for toddlers. Just hook it up to the hose, and you are ready for a great learning experience, fun, and some quality bonding time. It combines the best parts of a kiddie pool, a water slide, and water toys to make the most entertaining fountain spray pad for kids. This product guarantees safe and high-quality materials with a splash pad that is both BPA and phthalate-free.
This product features a sturdy base, easy-grip handles, comfy saddle, interactive buttons, and multicolor lights. As your toddler spins and bounces up and down, this ride-on dog plays songs, sounds, and educational phrases to introduce the alphabet, numbers, colors, and more. Climbing up on the puppy and bouncing up and down helps strengthen your baby's balance and coordination skills and allows them to gain a sense of independence. This talking and singing puppy lights upon pressing a button and has 2 settings — 1 for learning and 1 for music to which your toddler can bounce and spin to their heart's content. It's ideal for toddlers aged 1 year and above and can take a weight of up to 55 lbs.
Your toddler can load up on both learning and hands-on fun with this interactive and innovative red wagon that features various activities. Your baby can bat, press, rattle, flip, and use light-up buttons and xylophone keys. A press of a button will activate songs, sounds, and phrases. As your baby grows, you can advance the learning content through Smart Stages technology. It's also equipped with a motion sensor that rewards your toddler as they walk and pull the wagon along. It also encourages your toddler to grasp, flip, and press that helps to strengthen your baby's dexterity and hand-eye coordination. Motor skills are also enhanced as your baby goes from sitting, to walking, to pulling the wagon along. You can hear about each crayon's color and number both in English and Spanish at a touch. This outdoor play toy for toddlers is suitable for kids between 6 months to 3 years.
This fun, smiley-faced, green tortoise trampoline is a great way to develop a toddler's confidence and encourage coordination and balance. It comes with a sturdy and durable tubular steel frame, a padded cover, an easy-grip handle, and rubber feet. The handle and legs detach for easy storage, and it's suitable for indoor and outdoor use. It's the ideal first trampoline for toddlers with a 70 cm diameter and a height of 60 cm. It's ideal for 1-year-olds and above, and its sturdy and durable frame can take a maximum weight of 44 lbs.
You can safely introduce your toddler to water with this canopied splash mat. The built-in backrest ensures that your baby can sit comfortably while splashing and playing with the 3 stacking rings. These stackable play rings build your child's dexterity and eye-hand coordination. The extra-wide removable canopy offers shade from the sun's harmful rays and can be removed easily. The aqua green pool float with multicolored, whimsical sea creatures is easily inflatable and portable, making it convenient for portability and storage. It's 28 inches in diameter and is recommended for children between 6 months to 2 years.
A baby balance bike is one of the best toys for 1-year-olds to enhance crucial skills like their confidence, agility, and sense of balance. This baby balance bike will teach your baby to control the bike's movement with their body weight and steering. Due to its low height, it is very safe. There are no pedals, and its fully widened closed wheel prevents injury to their feet. Its 135° turning limit prevents your precious baby from toppling over. The bicycle wheels are non-slip, wear-resistant, and don't damage the floor, so your baby can ride indoors or outdoors. The comfortable seat and sponge handles also contribute to a better riding experience. It's lightweight and compact, and BPA-free with bright and pleasant non-toxic paint suitable for toddlers between 1 to 2 years of age.
One of the best toys for 1-year-olds, this princess tent features LED star lights and hearts that glow. This play tent is made of durable, water-resistant polyester fabric. It has a ball pit and mesh windows, a sunroof, and a door to crawl in and out from. It's made of soft thick fabric, has breathable mesh windows, and a flexible padded structure that gives your toddler a safe and enjoyable experience. The mesh windows are made of high density and absorbent gauze. The double stitching ensures that the tent is sturdy and durable and keeps mosquitoes and insects away from your kids. It's lightweight and portable and equipped with a carrying bag that allows you to take it anywhere, and is convenient for storage. Setting it up is a breeze, and no assembly is required.
This scooter for toddlers is durable and made of reliable metal parts and PP+ fiberglass to increase its strength 3 times. It has an adjustable and removable seat, and once the seat is removed, it can be used by older kids. Its wheels are protected and can effectively prevent 90% of foreign objects from getting stuck in them, thus protecting the bearing and increasing the life of the scooter. This scooter is suitable for children between 1 to 3 years and helps them develop balance with the seat. Without the seat, it can be used by kids upto the age of 8 years.
Now that you have been through our review of the 11 best outdoor toys for a 1 year old, we will give you a few tips on what you should keep in mind while buying one for your precious toddler so that they derive the maximum fun and benefit from it.
How To Choose The Best Outdoor Toy For A 1-Year-Old
If you are planning to invest in 2 or 3 types of outdoor toys for your toddler, make sure you incorporate some variety so that your child is stimulated, doesn't get bored, and builds new skills as well.
Outdoor toys have to undergo the wear and tear of different climatic conditions. They should be able to withstand seasonal changes as well as rough play. Anything with small, breakable pieces or that tears easily is best avoided. Plastic is usually a good choice for an outdoor toy for a 1-year-old.
Small children are usually much rougher and not as careful with their outdoor toys as their indoor toys. Accidents are bound to happen, and so safety is of utmost importance. Make sure there are no sharp edges and that the height of the toy, especially in the case of a slide, is suitable. It would help if you also were careful whenever water is involved.
Encourage exploration and problem-solving:
Choose toys that give kids a chance to figure something out on their own and build their logical thinking skills so that they can become problem-solvers. They also help to develop spatial skills, hand-eye coordination, and fine motor skills in your toddler. Puzzles, blocks, nesting blocks, art materials like clay, dough, paint, or crayons are ideal for this.
Toys that nurture cross-generational play:
Some outdoor toys are designed for adult participation. These nurture language and relationship-building skills in your toddler. They also teach children to be gracious winners and losers.
Frequently Asked Questions
How do I store outdoor toys?
To extend the life of any outdoor toy, it's advisable to store it indoors when not in use or at least keep it protected from the elements, in the garage or in a storage shed. For damp toys, ventilation is important, so a bin with slatted sides or open shelving is ideal.
How can I get water out of outdoor toys?
You can prevent water from getting into squirting toys by filling the holes using a hot glue gun. For other toys, after cleaning, rinsing, and wiping with a towel, invert it and allow it to dry fully, and if possible in the sun. For a sandbox, you need to rake the area thoroughly, breaking up wet clumps, before allowing it to dry uncovered. Covering a wet toy would encourage the formation of mold and mildew.
One of the best things you can do for your toddlers is getting them moving, and, typically, outdoor toys get little ones moving in the best ways possible. Children should ideally get 1 to 3 hours of physical activity each day, and a well-stocked arsenal of age-appropriate outdoor toys will do the trick. Outdoor toys promote physical activity and imaginative play, but how does one choose the right one that will last and keep them engaged and be of good quality. Choosing toys for toddlers can be very overwhelming with all the choices you have in stores, and we hope our review of the 11 best outdoor toys for a 1-year-old will make this simpler for you.
The following two tabs change content below.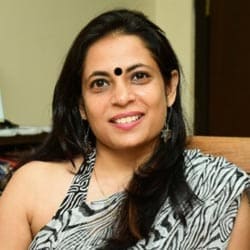 Priti Bose
Priti Bose is a poet, songwriter and blog writer. She did her masters in English, Public Relations and Advertising. Her creative skills and hunger for details make her do in-depth research on the topics she covers. For MomJunction, she writes on product analysis and reviews, especially for kids' products, toys and gifts. Before her association with MomJunction, Priti worked in the...
more