When it comes to children, comfort is the number one priority for all mothers. Choosing the right pacifier is important for various reasons, including offering a calming sensation and improving your baby's sleep habits. A healthy baby is a happy baby, and pacifiers will aid in your baby's normal oral development as they aid in the stable and proper alignment of your baby's teeth. The best pacifiers come with an anti-slip textured feature that can also help prevent it from falling out of your baby's mouth. They are available in various sizes and colors, and you will find that round and thin pacifiers will give your baby a more comforting feeling as they imitate the form of a woman's breasts.
Finding the correct pacifier for your breastfed baby is a trial and error process. A pacifier is designed to make the transition from breastfeeding to sucking on a pacifier as easy as possible for both you and your baby. If you are worried about which pacifier to choose for your baby while they are still being breastfed, take a look at our carefully curated list of the 11 best pacifiers for breastfed babies!
Top Products From Our List
11 Best Pacifiers For A Breastfed Baby

If you are looking for a lightweight plush toy that doubles up as a pacifier, look no further than the Philips Avent Soothie Snuggle Pacifier. Easy to hold for babies, these colorful and attractive toys can be used to distract your child from commotions. Made from BPA-free materials, this orthodontic silicone nipple pacifier is flexible and has a soft shield that lets your baby breathe. Suitable for babies up to 3 months, this pacifier can also be detached from the plush toy to clean in a dishwasher or sterilize in boiling water. The best part about this pacifier is that you can never lose them as long as they are attached to the snuggle giraffe toy.
Pros:
Detachable for easy cleaning
Made of BPA-free materials
Durable and flexible medical-grade silicone
Soft and lightweight
Can be cleaned, sterilized, or replaced
Cons:
You may find that the pacifier falls off easily if tugged too hard.
The MAM Night Pacifiers are both cute and functional as they are made with skin-soft materials and a BPA-free silicone nipple in a symmetrical shape that's ideal for your baby's teeth and jaw development. Developed by leading pediatric dentists and developmental psychologists, this pacifier is best-suited for babies up to 6 months. It glows in the dark, making it easy to locate at night. These pacifiers come with a baby-comfortable design that includes a curved shield with wide openings that leave ample breathing space. You can let your baby sleep more effortless with the help of this night pacifier that also comes with a self-sterilizing storage case for convenient cleaning.
Pros:
Anti-slip texture helps nipple stay
Symmetrical nipple
Soft-textured
Textured shield to reduce skin irritation
Cons:
You may find that it traps moisture inside the pacifier.
The lightweight Tommee Tippee ultra-light silicone soother comes with an asymmetrical silicone nipple that supports your baby's natural oral development. The durable 100% medical-grade silicone is soft and flexible with a skin-like texture that will give your baby a feeling of familiarity. This pacifier also comes with a curved shield designed to comfortably fit between your baby's nose and chin, along with large holes that facilitate extra airflow. Prevent any moisture buildup that can lead to skin irritations with this hygienic pacifier with anti-static properties against dust settlements. You can easily clean this dishwasher-safe one-piece design that is available for children in 3 sizes up to 36 months.
Pros:
Promotes healthy oral development
Made from soft and 100% medical-grade silicone
Taste-free and does not retain stains or odors
Anti-static properties
Lightweight and easy to clean
Sterilizer-safe
Cons:
You may find the size to be smaller than you expect.
The NUK Orthodontic Pacifier comes in a value pack of 3 with an improved nipple shape. Crafted by pediatric dentists and doctors, this pacifier is modeled after the natural shape of a nipple during breastfeeding, making it easy for your baby to transition from breasts to the pacifier and back. The asymmetrical nipple naturally fits your baby's palate and allows for more room for a natural sucking motion while reducing the pressure on their tiny teeth. This breast-shaped pacifier in the gray bees pack has a convenient glow-in-the-dark feature to help you find a lost pacifier at night. If you are looking to buy an ideal pacifier for your baby aged 0-6 months, this one by NUK is suitable for you.
Pros:
Silicone nipples in a symmetrical orthodontic shape
Comes with a heart-shaped shield for easy breathing
Glow in the dark option
BPA-free
Dishwasher-safe
Cons:
May be too large for preemies
If you are looking for soft and flexible pacifiers, this high-quality orthodontic silicone pacifier is right for you. Equipped with a contoured shield and 4 ventilation holes for better air circulation, this pacifier fits perfectly and helps to reduce moisture buildup. These extra-soft nipples help your baby stay latched and actively support their breathing. The nipple's unique angle and lateral curve help spread tongue pressure equally around your baby's palate. The proper positioning of the tongue is driven by tiny ridges and an inclined nipple shape that support your baby's developing palate and teeth. Since it's made entirely of food-grade silicone, this one-piece pacifier with an easy-to-grab handle for both baby or parent is a great choice.
Pros:
Made from soft and flexible high-quality silicone
Contoured shield with ventilation holes
Extra-soft nipples that support breathing
Easy-to-grab handle
Comes with a storage-sterilizing case
Cons:
Pacifiers may become discolored over time.
If you are looking for the best round pacifier, the BIBS Baby Pacifier is an all-time favorite. This pacifier features a cherry-shaped nipple that gives your child a comforting feeling, much like a mother's breasts. The shape is designed to promote a normal sucking reflex as well as breastfeeding. 100% natural rubber latex is used to make the nipple, which is both smooth and flexible. The nipple has a vent hole that lets air out. Free from BPA, PVC, and phthalates, these pacifiers are available in 3 sizes for babies up to 36 months.
Pros:
Enables self-soothing
100% free from BPA, PVC, and phthalates
Can be sterilized
Made from soft and flexible natural rubber latex
Equipped with a vent hole to let out air
Wear-resistant shield made of polypropylene (PP)
Cons:
Some users found that the nipple stretched out slightly after a few months of use.
With these cute pacifiers from Itzy Ritzy, you can help soothe your baby in style. Every pacifier has a design on the handle to match your baby's outfits and is made of sturdy, latex-free, 100% food-grade silicone. These BPA-free pacifiers comply with ASTM safety requirements and have 2 holes for proper ventilation. They are ideal for newborn babies up to their teething period and are available in a 2-pack with gray and yellow identical pacifiers. You can conveniently store and carry 2 pacifiers in the coordinating pacifier pod that comes with this set.
Pros:
Made of 100% food-grade silicone
Equipped with 2 large air holes for breathing
Dishwasher-safe
Soft and durable
Comes with a collapsible handle for added safety
Cons:
This pacifier may have a slightly rubbery scent.
Developed with paediatric feeding specialists, this 100% silicone easy-to-clean design is a must-have for every mother and baby. The Evenflo Balance + Stage 1 Pacifier is a self-soothing pacifier that supports safe sucking skills in infants aged 0 to 6 months. The cylindrical shape encourages babies to adopt a natural tongue position and imitate the form they use when breastfeeding. The integrated vent holes keep your baby's skin dry, and the easy-grip handles make it easy to carry for both baby and parent. This flexible and lightweight 1-piece soft silicone design has a curved faceplate that makes it easier for your baby to suck on for more extended periods.
Pros:
Lightweight and flexible
Integrated vent holes
Promotes tongue movement and cupping
BPA-free
Cons:
This transparent pacifier may be hard to find at night.
If you want to discourage nipple confusion as you soothe and calm your newborn baby, this Nanobebe Flexy Pacifier will do the job. The extra-soft silicone is made of healthy BPA-free and phthalate-free silicone and keeps your baby's comfort in mind. The pacifier's lightweight and ergonomic nature will make it easier for your baby to hold it in his or her mouth. Nanobebe's gentle and calming silicone baby pacifiers will soothe your baby's cries, no matter what time of day. Teach your baby to self-soothe between feedings, in the car, and before bedtime using these pacifiers. Each silicone teething pacifier encourages good oral hygiene and is soft on your baby's gums and teeth.
Pros:
Extra-soft nipple for comfort
Lightweight and ergonomic design
Made of silicone
BPA and phthalate-free
Cons:
Some may find this pacifier to be rather small-sized.
An innovatively designed one-piece construction with durable, latex-free silicone is brought to you by The First Years GumDrop Newborn Pacifiers. Available in bright colors, these newborn baby pacifiers fit the baby's face allowing them to breathe easily. This pacifier is compatible with most attachers and is light enough for your baby to carry. Available in various bright and appealing colors, they have a distinctive contoured form that helps your baby to self-soothe with ease.
Pros:
Unique contoured shape
Latex-free silicone pacifier
Lightweight and easy to handle
Available in multiple colors
Suitable for 0-3 months
Cons:
This pacifier is not dishwasher-safe.
This pacifier and teether combo from Ryan and Rose is ideal for babies without teeth. Made with 100% medical-grade silicone, this safe and non-toxic product does not contain BPA, PVC, phthalates, or latex. This pacifier acts as a teething toy for growing infants, making it a safe, soothing option for your baby. When needed, you can easily connect it to a clip, and the nipple can be easily tucked away when used as a teether. This pacifier's soft nipple subtly mimics breastfeeding for your baby's natural palate growth, while the soother is gentle on the gums. The hygienic one-piece nature is simple to clean and prevents dirt and bacteria from accumulating. You can also match these pacifiers to your baby's outfits, thanks to the neutral colors.
Pros:
Round and soft nipple
Seamless one-piece design
Large round shield for chewing surface
Breathing holes for enhanced airflow
Equipped with a solid handle for easy grip
Dishwasher-safe
Cons:
You may find the nipple to be too small.
The best pacifier for a breastfed baby is usually the one with a cylindrical shape and helps promote your baby's oral development process. We get that as a mother, you want what's best for your child, so we've gathered the best ways to choose an ideal pacifier for you.
How To Choose The Best Pacifier For A Breastfed Baby
You can avoid giving a pacifier to your breastfed baby until they are around 3 to 4 weeks old. You just want to make sure they've somewhat mastered the feeding process before moving on to another option and method of calming them. Self-soothing can take time to get accustomed to and pacifiers play a role in helping both mother and baby. Pacifiers best suit children between the ages of 0-36 months. You may want to weigh in on a few different options during this period.
Asymmetrical orthodontic pacifiers approved by dentists make it easier for babies to hold it in their mouths and support normal oral growth. You may want to use a straight pacifier instead of a curved one, but that depends on what your baby prefers too. Choose a single-piece, dishwasher-safe choice, so that you are not hassled when you find yourself constantly cleaning up. Avoid pacifiers that are made of 2 parts as they can split and can cause choking. The best pacifiers are bright colored and attractive. They also come with glow-in-the-dark features, so that you can find them more easily at night.
When it comes to pacifiers, the most important factors to remember are the material and size. Latex or silicone are the most common materials used in pacifiers, and both choices are appropriate. You will want to keep in mind that latex allergies are a common occurrence, so you can opt for a silicone pacifier if you need to. You should also be sure that your pacifier is BPA-free and free from PVC and phthalates. Healthy composition materials go a long way in keeping your baby safe when they use these soothing pacifiers.
Frequently Asked Questions
What are the risks of giving a baby a pacifier?
Giving your baby a pacifier poses no such significant risks, but it may cause nipple confusion, promote habit formation and dependency, and affect tooth development if not used carefully. It can also take some time for you or your child to get used to it. Parents concerned about how a pacifier can affect their child's teeth should rest assured that there will be no problems unless the pacifier is used for an extended period. You must also ensure that the pacifier is sterilized regularly, as the pacifier will expose your baby to illness.
Are Tommee Tippee pacifiers orthodontic?
Yes, they are. Tommee Tippee Pacifiers are slightly differently shaped than most orthodontic pacifiers. It's similar to a bottle nipple shape that is convenient for the baby and feels close to a natural nipple.
Do I need to get a BPA-free pacifier?
Yes, while looking for a pacifier, ensure that they are BPA-free. You can also opt for medical-grade silicone nipples over latex ones as they may cause some allergies for sensitive babies.
Should I get a rounded nipple or orthodontic nipple pacifier?
Rounded nipple pacifiers are long and slim, with a rounded tip on top that resembles a human nipple. Orthodontic pacifiers are more oval-shaped, with one flat side, to make it easier for your baby to suck and avoid future tooth problems. For breastfed infants, the rounded nipple shape is more similar to a mother's nipple and could be a safer choice. The round type should be tried first, followed by the orthodontic style.
When should I replace a pacifier?
When you see a hole, discolored parts, or a stretched nipple, it's time to change your baby's pacifier. You can also replace the item if the plastic on the guard or handle has become jagged or if the pacifier is loose in some sections to avoid the pacifier breaking in.
Are pacifiers bad for a baby's teeth?
Dentists discovered that pacifiers could cause some babies' mouths to grow incorrectly, potentially leading to premature tooth growth in the future. The most primary issue that you will likely face is misaligned or crooked teeth or bite issues. Weaning your child off the pacifier until he or she turns 2 will help you avoid these problems.
Encourage your baby to use pacifiers to self-soothe because they can help them learn to regulate their emotions, relax, and feel safe. Since a calmer baby means calmer parents, the relaxation factor can be a double win for you. Pacifiers help babies fall asleep and stay asleep during sleep and naps. When they wake up, they may also use them to calm and self-soothe. Pacifiers can also aid in the prevention of SIDS in infants. A pacifier can help reduce anxiety and alleviate ear pain caused by air pressure changes during flights and travel. We've listed all of the benefits that pacifiers can provide so that all you need to do is invest in one for your baby.
The following two tabs change content below.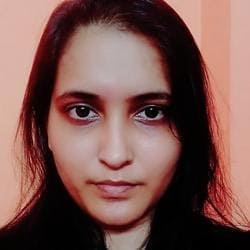 Sristi Suman
Sristi Suman is a freelance content writing covering various segments and specialties. Driven by her love for writing, she expanded her arena to industries, including travel, automobile, FMCG, and infrastructure. She has been associated with MomJunction for more than two years and covers the products in the sports, adventure, travel, and health sections. Sristi continues to tread industry verticals and...
more