If you want some valuable advice on establishing a great bond with your children, you may try reading some of the best parenting magazines. Parenthood is a journey of constant learning and exploration. Every parent learns through suggestions, advice, experiences, and mistakes. Earlier, new parents only relied on the teachings of their elders.
However, the style of parenting has evolved. These days, parents have access to a lot of information. So, while deciding to follow a parenting suggestion, remember to choose only the best ones. Parenting magazines with expert advice and insightful articles can help parents be the best version of themselves and establish a beautiful relationship with their children.
Moreover, many parenting magazines also provide health-related suggestions. Though these suggestions are informative, it is always important to consult a doctor for the precise and best advice.
This post lists some of the best parenting magazines in India that will make you appreciate every moment of your journey as a parent.
11 Best Parenting Magazines In India
If you are raising a child or two, you would want support and suggestions from every possible source. In India, just like anywhere else, there are several books available on parenting. You can get parenting information from online media as well. Newspaper stands too come with their fair share of magazines on parenting tips.
Here is our pick:
1. Child:
A parenting magazine, the 'Child' is published by Exposure Media Marketing that is a part of Burda International. The monthly magazine is the Indian edition of Parents, a part of Meredith Corporation, USA, which caters to the needs of increasing numbers of educated parents. The magazine covers the matters related to every stage of childhood from pre-birth up to seven years. Thus, it serves as an incredible parenting resource to both first and second-time parents in India.
2. Junior:
Marketed in India by Media Star, Junior is a monthly magazine that features a mixture of informative features as well as thought-provoking expert advice on all the aspects of a child's health, education, and development. It covers children up to eight years of age. The lifestyle magazine works as a comprehensive guide for children's fashion, provides travel suggestions that are child-friendly, and gives ideas on inspirational interiors. It mainly aims at ways to strengthen the parent-child bonding. It is a perfect pick for today's busy parents who care about their kids' upbringing.
3. Mother & Baby:
Mother & Baby is a bi-monthly magazine published by Nextgen Publishing. The magazine features informative, interesting, positive articles along with beautiful pictures. Designed to celebrate motherhood, the magazine includes information on baby product news and expert advice related to pregnancy in a format that is easy to read. With 56 glorious years, the magazine is a one-stop consultant for information related to birth, pregnancy, and child care. It also offers personal insights from other mothers. Moms can get advice on many issues, besides updates on happenings in the baby world.
4. Parent Edge:
A bi-monthly parenting magazine, Parent Edge is published by Prayag Consulting. The magazine caters to Indian parents who care about their child's intellectual enrichment besides education. Parent Edge is a good pick for parents of school-going children between ages three and 18.
5. Parents India:
A monthly magazine, Parents India is published by Maxposure Media Group. The mass-circulation monthly is aimed at the new-age mom who plays various roles like a mother, daughter-in-law, wife, friend, and a career-oriented woman. The magazine not just features scientific information on child development but also runs a community section for interacting with parents. It includes columns related to healthcare issues, pregnancy, toddlers, events, glossary, health scan, and more.
6. Responsible Parenting:
A monthly magazine published by Silverzone Enterprises, Responsible Parenting aims at equipping parents with the much-needed skills required to promote positive behavior in their kids. The magazine helps in teaching your little one to develop multi-tasking skills. You can gradually help him turn into a perfect global citizen. Responsible Parenting is designed to foster information exchange, networking, and support to parents, besides strengthening their knowledge and confidence levels to communicate effectively with their children.
7. Parent Circle:
Parent Circle is a monthly magazine designed to bring a community of parents, educators, and experts together to exchange and share their expertise, knowledge, and experience on parenting. The monthly magazine that is published by Shri Harini Media, comes in both web and print forms. The Indian parenting magazine is built around the overall development of the child by addressing the emotional, physical, social, and intellectual needs. Parent Circle helps parents feel confident about their parenting by helping them make informed decisions for their families.
8. Parent & Child:
A venture by Euro Kids International, Parent & Child magazine is published on a bi-monthly basis. The magazine focuses on issues related to health, education, nutrition, and leisure. It helps to explore several minor as well as major parenting aspects in a friendly manner. EuroKids (pre-schools) parents can get the copy of the magazine, while non-EuroKids parents have to subscribe for the same. The informative and educative magazine delves deep into the subtle aspects of children and parents. It serves as a must guide for a parent or an aspiring parent.
9. Firstcity Publications (Parenting Magazine):
Firstcity Publications Parenting Magazine is now in its 22nd year. The monthly magazine is India's largest selling and trusted magazine for baby, pregnancy, and child care.
10. PARENTING: Guide to Positive Discipline
PARENTING magazine features expert guidance, focused advice, quick information, upbeat writing, and up-to-date research on the parenting books. The magazine takes the readers through the ins and outs of raising children with loving discipline right from infancy through six years of age and even above. Featured topics include misbehavior in kids, discipline, and punishment, avoiding common mistakes and pitfalls, raising responsible children, and a lot more. All these aspects are helpful to today's parents.
11. Autism Parenting Magazine
Autism Parenting Magazine works on offering the most up to date professional guidance and news to parents of children with Autism. The magazine provides access to expert advice, ways to deal with sensory issues, therapies helpful for the development of the child's potential, and real life inspiring stories. The best part is that the magazine features articles from hundreds of contributors including autism experts, professionals, and parents of children on the spectrum, and even adults with autism.
Whether you are new parents or experienced ones, you may find learning new parenting tips helpful. Although determining the right parenting style for you and your children may be difficult, learning from some of the best parenting magazines can provide you with the techniques and advice you need. However, refrain from comparing yourself with others. Instead, remind yourself that you are doing the best you can; each child is different and needs to be handled and cared for differently. Since parenthood is a learning journey, these parenting magazines can be your guide.
The following two tabs change content below.

Kalpana Nadimpalli graduated in English Literature and Psychology. Her fascination for the corporate world made her do a Masters in Business Administration from Andhra University. Being a mother of two boys, she could naturally fit into the shoes of a writer at MomJunction. She wrote articles on new parenting and relationships. Previously, Kalpana worked as a product information specialist and...
View Profile

›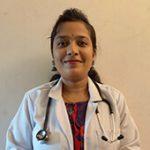 Dr. Sadhvi Mythili
(MBBS, Psychiatrist)
With a passion for reading and understanding about the human mind and how it functions, Dr Sadhvi Mythili took up Psychiatry after completing her graduation in Medicine from Kakatiya Medical College, Telangana. She pursued post graduation from the prestigious Asha Hospital. With over five years of experience in Psychiatry (adult and child), Dr. Mythili is currently working with Apollo Clinic...
View Profile

›