Your baby turned one, and it calls for a grand celebration. So try these 1st birthday party ideas to get you started. Starting from sailor-themed to princess-themed, we have it all. The completion of a whole year is a great milestone both for the baby and the parents. So make it a memorable one. In this post, we have put together different ideas for your baby's first birthday bash, including some useful tips to help you plan and execute the party.
First birthday party ideas for baby boys
Your boy is too young to have real preferences. But here we have five party ideas that are sure to catch his attention and keep him and his guests entertained.
1. Sailor theme:
If you are a sea-loving family, this nautical theme is perfect for you. Play with different colors of blue depicting the sea. Here are a few pointers to help you organize the event.
Birthday costume: The birthday boy can dress either in a small sailor's outfit or a combination of white and blue.
Party accessories: Cardboard cutouts of the sea waves, lifeboats, and a lighthouse would look great. You can hand out sailor hats to the guests to wear during the party.
Birthday cake: A huge boat-shaped cake is the best. Or you can go for a blue icing cake with waves made on it.
2. Winnie the Pooh theme:
This cute looking bear is everyone's favorite and would act as an excellent backdrop for your baby's first birthday. Here are a few pointers for making it a successful party:
Birthday costume: Dress the birthday boy up as Winnie. He will be the cutest bear around. Or you could dress him up in warm brown colors and give a bright red jersey, just like Winnie.
Party accessories: You could give out cardboard masks of characters like Elmo, Piglet, and Tigger. Banners of honey jars and garden houses would be perfect for this theme.
Birthday cake: It can be in the shape of a giant honey jar so that your little Winnie can get his 'hunny'.
3. Outer sky/space theme:
The outer spaces intrigue kids and adults alike. Choosing this theme for your baby boy's first birthday would ensure you leave everybody impressed.
Birthday costume: A space suit would add grandeur to the occasion. You can have an alien theme where the other kids dress up as cute aliens.
Party decoration: This theme is one the easiest to organize. Banners of stars, planets, rockets, the moon, etc. can be put up. Telescope for kids can be arranged to give them a feel; it will be especially exciting if the party is in the evening.
Birthday cake: A sky blue cake decorated with clouds and a baby astronaut would be excellent to portray the cosmos.
4. Minions theme:
The minions are funny, adorable, and entertain you with their antics, like your little munchkin. Why not use minions as the theme then?
Birthday costume: You could dress your baby as a minion with a yellow undershirt, blue overalls, and baby goggles. The other kids can be given a theme of yellow to match that of a banana.
Party decoration: Bananas should dominate the decoration since minions love them. You can also make up cardboard cutouts of strange inventions, which would look great as banners too.
Birthday cake: A vanilla cake in the shape of a minion with yellow frosting would look great as the special birthday cake of your baby boy.
5. Construction site theme:
Your baby loves playing with bulldozers, cement mixers, and open lift toys? Then a construction site theme is the best for your baby's first birthday party.
Birthday costume: Dress your baby as an engineer with blue overalls, check shirt and a hard hat.
Party decoration: Pile up cardboard cutouts of handlebars, warning boards, and work in progress signs.
Birthday cake: A chocolate cake with brown frosting that can be done up as dirt with little concrete mixers and bulldozers would look great.
If little princes deserve a smacking good first birthday party, so do little princesses.
First birthday party ideas for baby girls
Organizing your little girl's first birthday party will be like a walk in the park with these five creative ideas.
6. Strawberry theme:
Juicy strawberries will be the perfect theme for your angel's first birthday. You could opt for a pink and white or pink and red color scheme. Here are some pointers.
Birthday costume: A red tutu dress with white polka dots and a red headband will make your baby girl look extra delicious.
Party accessories: Make the background white and red or white and pink. Satin ribbons of the same color and little cutouts of strawberries would also go well with the theme.
Birthday cake: A strawberry-flavored cake with white icing and multicolor borders would go well with the theme.
7. Princess/ angel theme:
Though a common theme, it continues to be one of the most preferred themes.
Birthday costume: If you are opting for a princess theme, a silver gown and a tiara is a must. You can add tiny wings to give the appearance of a fairy princess. Your baby girl will look adorable.
Party accessories: Beautiful white satin ribbons, gold dust, white and pink balloons, and light gold curtains will look superb as a background for the party.
Birthday cake: A layered tiara cake with creamy frosting and gold dust will add elegance to your baby girl's first birthday party.
8. Ocean theme:
Kids of all ages love colorful fishes and underwater life. An ocean theme is bound to be popular with all your guests.
Birthday costume: How about dressing your baby daughter as a cute little mermaid or a bright starfish? Other kids can dress up as various aquatic creatures.
Party accessories: Cardboard seashells, fish-shaped candies and blue and white balloons would create a beautiful oceanic effect. You can even hire an aquarium with some tropical fishes if you can splurge a bit more for that extra effect.
Birthday cake: Any flavor cake with blue icing would go great with the theme. Cute fondant sea creatures like octopi and seahorses will make it look even better.
9. Forest theme:
A forest theme will light up your little daughter's birthday party. Different shades of green and brown would add vibrancy to the background.
Birthday costume: You can dress your baby girl as a forest nymph or your favorite animal. And the other kids have a plethora of animals to choose from.
Party accessories: Green banners can imitate dense foliage, and cardboard boxes can be disguised as tree stumps.
Birthday cake: A colossal chocolate cake can be made to look like a tree stump. Fondant wild animals stuck to the cake will make it look like a real jungle tree stump!
10. Garden theme:
If you have a big backyard or can rent one, you can set up party tents.
Birthday costume: Your baby girl will look beautiful in a garden-inspired dress with intricate floral patterns and a cute flower headband.
Party accessories: Gardens are synonymous with butterflies and flowers. Assorted flowers arranged in vases, colorful cardboard butterflies hanging in the air, and upturned flower pots used as seats will light up your party scene.
Birthday cake: A soft pink birthday cake with assorted fondant flowers will look beautiful and catch everyone's attention.
There are a million things to attend to if you want your tiny tot's birthday to be the talk of the town – the finances, food, and several miscellaneous things. Next, we'll tell you about them all.
Tips On Budgeting The First Birthday Party
Here are a few handy tips for monitoring your finances and cutting costs.
Time your party: Schedule your party around late afternoon, somewhere between 3pm and 5pm so that your guests do not expect a full meal. You can reduce the number of items from the menu, and cut on the food costs.
Shop ahead for the party: When you have time, you can shop from places that offer discounts. You can buy party accessories from a Dollar store or someplace similar.
Use e-invites: Instead of regular paper invites, go green and send out free e-invites. You can save money, and it's good for the environment too!
DIY decors and accessories: You don't have to spend a hefty amount on party accessories. You can make them at home with the help of DIY videos and home supplies. If your home cutlery is falling short, borrow from your friends.
Use backyard/garden/parks as venues: Instead of renting out a party place, use your or a friend's backyard or garden for the birthday party. You could also check out if you can get free parks.
Food is an integral part of any party and your baby's first birthday party is no different. Having a well-thoughtout menu is key to a great party.
Here are a few things that you should keep in mind while deciding the menu for the party.
Party size and venue: How big do you want your party to be? Do you want to invite only kids or the entire family and friends? Where do you want to host your party?
Timing: Choose your food as per the party's schedule. If it's a tea party, you could choose some snacks and drinks. If it's a meal (lunch/dinner), you need to plan a detailed menu.
Limited quantity for kids: Remember that kids will eat small portions; so keep their food quantity minimum. You can also go for a few items in different colors and shapes.
Kid-friendly menu: Have a kid-friendly menu, which is healthy and has fewer spices, and has a mix of sweets and savories. Also, include some finger foods for younger kids. Check with the parents if they have any allergies and avoid those foods for them.
Include foods for adults: Don't forget about your adult guests. Include some foods for them as well.
Miscellaneous tips on organizing the first birthday
Here are some suggestions to help you organize your baby's first birthday party successfully:
Cut your party duration: With your baby having a short span of attention, you don't want to extend the party beyond two hours. So, plan your party for a one-and-a-half hour, so that you can wrap it up in two hours. Make sure your baby gets a nap before the party to avoid crankiness.
Take help from others: Hire a helper or ask a friend or family member to help you in organizing and executing the party. It will reduce your workload and make the organization fun.
Choose snacks appropriately: Check with your guests if they have any food allergies and eliminate those foods.
Have a playpen: As you are likely to have more toddlers at your baby's first birthday party, create a place for them to play with some toys.
A child's first birthday is a milestone that calls for an epic celebration. If you have been waiting to celebrate this moment in an exceptional way, check out these unique 1st birthday party ideas to make your child's party memorable. Plan in advance, make a guest list, buy a grand cake, decide on the menu and location, send e-invites, pick a fun theme to organize an impressive party. Do not forget to capture these precious moments in some creative photographs and videos for you and your little one to look back and cherish these memories.
Recommended Articles:
The following two tabs change content below.

Kalpana Nadimpalli graduated in English Literature and Psychology. Her fascination for the corporate world made her do a Masters in Business Administration from Andhra University. Being a mother of two boys, she could naturally fit into the shoes of a writer at MomJunction. She wrote articles on new parenting and relationships. Previously, Kalpana worked as a product information specialist and...
more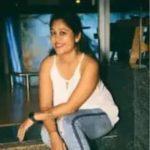 Bela Bhatt is an event planner and owner of Bright Candle Events - a seven-year-old company that beliefs in crafting memories. The company successfully executes corporate events, birthday parties, wedding solutions, baby showers, theme events, and sangeet nights, to name a few. Armed with 12 years of business development and marketing experience, she has led her event management company on...
more