The best pasta makers help you make healthy, homemade pasta in various sizes and shapes. This kitchen tool can be used for preparing spaghetti, fettuccine, lasagne sheets, or ravioli so you can prepare authentic Italian dishes at your home. It makes your work easy and convenient without a hassle. So, if you're looking to buy the right one, here is our compiled list of top-rated pasta makers you need for your kitchen.
Top Products From Our List
11 Best Pasta Makers In 2021
KitchenAid stand mixers are versatile and can be leveraged for multiple uses. The pasta maker lets you cut pasta dough for spaghetti, fettuccine, and lasagna at the same time without changing the attachments. The blade attachment is suitable for anyone who already has a KitchenAid stand and can be an ideal gift for friends and relatives. The long-lasting, convenient, and functional kitchen accessory lets you make homemade noodles and pasta effortlessly.
Pros
Stainless steel blades
Easy-to-clean accessories
Cuts pieces uniformly
Convenient to attach and remove
Eight thickness options
Cleaning brush and screws included
Weighs only 1.6kg
Cons
May produce a squeaking sound
Won't it be both fun and exciting to relish machine-made pasta at home? OxGord pasta maker offers you a unique manual experience to turn the dough into long, beautiful pasta noodles or sheets. You can make alfredo, linguini, spaghetti, and other varieties by rolling your dough through the machine's nine thickness layers. Its comfortable crank handle operates smoothly and lets you cut pasta quickly. You can even let your children roll and cut fine pasta sheets using this safe pasta machine and have a fun time.
Pros
Stainless steel rollers
Three blade attachments included
Dishwasher-safe blades
Removable crank handle
Easy to use, maintain, and store
Pre-drilled holes for clamping
Cons
Roller dial numbers may be unclear
The electric pasta maker from CucinaPro requires minimal indulgence and is ideal for someone who wants smooth and quick operation. It is lightweight, easy to handle, and can be stored conveniently. You get six thickness settings and two in-built cutters for an effortless experience. The machine's motor lets you make clean-cut pasta easily and quickly. It also has a non-stick coating to let the pasta easily flow through the blades without sticking around them.
Pros
Corrosion-resistant stainless steel
Safe and easy to use
Non-stick coating
Can work with nominal power
Knob to set the thickness
Does not make much sound
Suitable for tagliatelle and fettuccine
Cons
Has only one speed
  Cutter attachments may not be detachable
The shiny, stainless steel pasta maker is a comfortable option for pasta lovers. The convenient machine has adjustable thickness settings, a removable handle, and a clamp. It is ideal for making spaghetti, fettuccini, and other pasta varieties at home. You can awaken your inner chef using this machine, which takes minimal space and has adjustable settings. The easy-to-grip handle offers a smooth manual mechanism, and its lock at the clamp keeps it stable and safe on the surface.
Pros
Versatile and functional
Prevents scratches and dents
Elegant design adds beauty to the kitchen
Easy-to-use and removable clamp and handle
Seven thickness settings
Easy and quick to assemble
Cons 
The sleek and handy pasta machine from Newcreativetop requires manual pressing to deliver soft noodles and pasta smoothly. It has various attachments to make pasta in different shapes and sizes. You can easily clean and maintain the machine and unscrew its top handle to refill the dough manually. The best part is that it consistently maintains dough's softness, which is not exposed to the air. Its tightly fitted handle on the top is convenient to hold and operate.
Pros
Can be used to juice vegetables and fruits
Detachable parts for easy cleaning
High-quality and non-corrosive
Easy and quick to use
Sturdy and durable
Prevents sticking or unnecessary breaking
Retains its appealing looks when maintained well
Cons
All parts may not be made of stainless steel
May get rusty with time
The Uno Casa pasta maker is a sturdy and durable culinary tool to create different pasta varieties, including lasagna, fettuccine, and spaghetti. It has rollers to help dough flow smoothly and cut refined shapes and sizes. Whether you have invited friends or family for dinner or want to give children healthy snack options, this machine will help you. You get a clamp to fix the pasta machine firmly on the table's surface, to prepare delicious and authentic Italian pasta at home.
Pros
Made of stainless steel and aluminum
Easy to clean and use
Ravioli mold and pasta wheel included
Smooth and convenient operation
Durable and sturdy
Cons
The Philips pasta maker is unique in design and proficiency and ideal to make pasta and noodles at home. It is an all-in-one machine that mixes, kneads, and cuts the pasta dough into fine pieces in ten minutes. You can use the disks to create pasta in the desired shape and size. The smart kitchen tool gives you a smooth and enjoyable experience.
Pros
Storage drawer to hold discs
Good quality and efficient
Durable and easy to store
Dishwasher-safe parts
Occupies less space
Ingredient guide included
Cons
Doesn't have a clamp to hold the machine
Preoin's pasta maker is a premium-quality machine to make different varieties of pasta. It is made of good quality material, is easy to handle and store, and ideal for regular pasta preparation. The stainless steel body is sturdy and looks elegant, and has an adjustable thickness feature as an extra advantage. Use it to make healthy pasta from scratch for a tasty meal.
Pros
Titanium steel plate for extra strength
Polished finishing for a shiny look
Simple installation process
Perfectly shapes the noodles
Non-slip rubber base at the bottom
Can be easily cleaned with a brush
Has two optional widths
Cons
Sharp edges may cause injury
Imperia's pasta maker has several attachments and tools to make your pasta making job fun and easy. The manual machine offers six levels of thickness settings to make pasta in the desired shape and size. It has four detachable cutters and is ideal for making ravioli and spaghetti. Most parts of the machine are made of stainless steel, making it a sturdy and durable option. You get an instruction booklet with recipes for additional help.
Pros
Sturdy and long-lasting
Made of heavy-duty chrome-plated steel
Secured clamp at the bottom
Two wooden scoops included
Ideal as a gift choice
Cons
Metal shavings could be sharp
Shule's pasta maker is made of stainless steel and has an anodized aluminum roller and cutter for a unique look. It has an adjustable clamp and hand crank to prepare lasagna, tagliolini, and fettuccine easily. You can adjust the pasta thickness with the three-blade attachments and make delicious pasta at home in a few minutes.
Pros
Multifunctional and durable
Easy to clean with a brush or cloth
Has narrow and wide pasta cutters
Seven thickness adjustments
Lightweight and easy to handle
Cons
Cutter may not be as effective as the roller
A bit flimsy
Poor clamping
If you are looking for an all-in-one pasta maker, this one from Razorri can be a good choice. It has easy-to-use buttons to operate and lets you prepare healthy pasta and fine noodles in ten minutes. The fully automatic machine has dishwasher-safe parts for easy cleaning and enables you to adjust the features to experiment in the kitchen when making Italian delicacies.
Pros
Effective and uniform cuts
Ideal for making spaghetti, penne, and macaroni
Can prepare 13 shapes of noodles
Convenient and efficient use
Cleaning brush, measuring cup, and recipe book included
Cons
No clamp at the bottom to hold
How To Choose The Right Pasta Maker?
Here are a few features to consider when choosing the most appropriate pasta maker.
Manual or automated: These are the two major variants of a pasta machine. You can get a manual pasta maker and rotate the handle and put some effort into making the desired variety of pasta. You could also go for an automatic pasta maker that does everything, right from making the dough to cutting pasta.
Thickness adjustments: A good quality pasta maker will have at least six thickness adjustments to customize the pasta as per your desired size and shape.
Material: Most high-quality pasta machines are made of stainless steel as it is a sturdy and long-lasting material. Once purchased, you may not have to worry about damage due to rusting,
Number of molds: The pasta maker should have different molds to make pasta and noodles per your desired size and shape.
Ease of cleaning: Every machine requires maintenance for it to last long. Get a pasta maker that has removable and dishwasher-safe parts for easy cleaning. Some brands also give you a cleaning brush to remove the dust and dirt.
Healthy choices start with your kitchen. Get a pasta maker and enhance your expertise in preparing homemade pasta and noodles. Consider the essential features and compare them to pick the best pasta maker as per your requirements.

Recommended Articles:
The following two tabs change content below.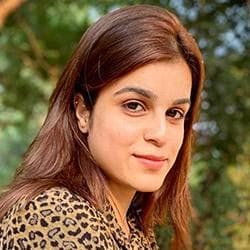 Sakshi John
Sakshi did her graduation in Journalism from the Madras Christian College, Chennai, before starting her career as a freelance writer. She is into blog writing and for MomJunction, she covers various topics, including products to buy for your kitchen, furniture, and other home requirements. Previously, she interned as a content writer in a cyber security firm. As a content writer, Sakshi...
more