Are the tiles in your home looking drab? Bring home some of the best peel and stick backsplashes and give your kitchen or bathroom a quick facelift in just a few hours and at a minimal cost.
Traditional ceramic tiles have a long service life, but the installation requires a professional touch. When you don't have the time or budget to replace all the tiles, you can install backsplash tiles, requiring no professional skills or expertise. These tiles are made of durable materials, are easy to wipe clean, and are resistant to water, heat, and moisture. The best kitchen backsplash tiles combine modern and traditional designs to transform your decor.
Here, we list some of the best peel and stick backsplash tiles you can consider buying for your home or office.
11 Best Peel-And-Stick Backsplash Tiles
Art3d backsplash tiles are decorative wall tiles that are easy to peel and stick on walls. They are made of environmentally friendly materials, resistant to high temperatures and moisture, and easy to wipe to remove stains. They come as a set of 10 sheets of high-quality 3D gel-like tiles, with each tile measuring 12″x12″to cover a total area of around 8.2 square feet. No special tools or experience are required to install these tiles specially designed for kitchens and bathrooms.
Pros
Easy to use
Heat-resistant
Humidity-resistant
Lightweight
Heavy-metal free
Formaldehyde-free
Eco-friendly
Cons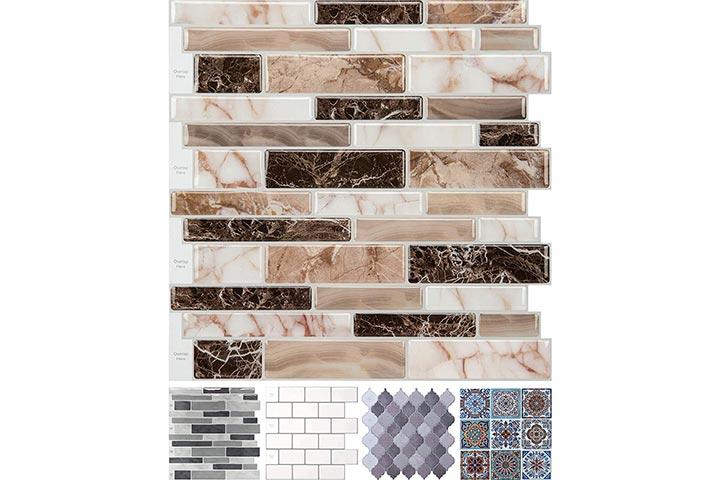 Longking tiles are made of premium-quality materials and embossed with 3D epoxy resin. The tiles are light and thin and can be installed on a clean and smooth surface in a matter of minutes without special tools. These tiles are specially designed for kitchens and bathrooms because they are both moisture and heat resistant. The self-adhesive tile comes in a box of ten sheets, each measuring 11.6×11.6 inches.
Pros
Eco-friendly
Easy to maintain
Lightweight
Easy to apply
Formaldehyde-free
Cons
Adhesive may be difficult to remove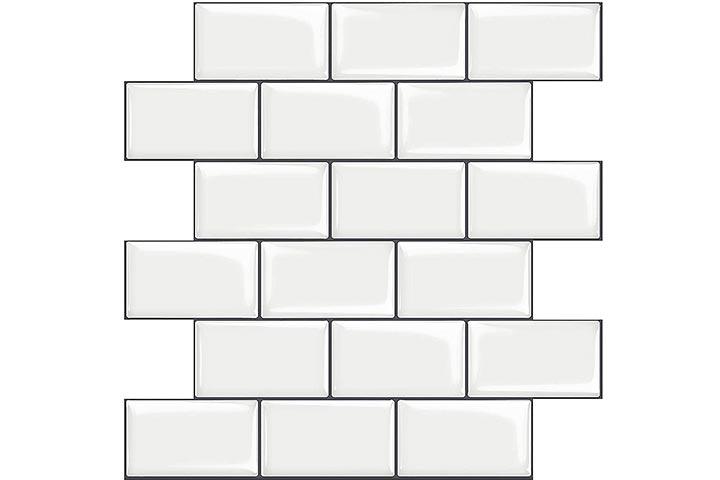 Stickgoo offers advanced 3D peel-and-stick wall tiles. It is made of environmentally friendly, high-quality PU gel. They come in a box of 10 sheets, each measuring 12×12 inches, to provide better coverage. The tiles are heat and moisture resistant and easy to wipe to remove stains. You don't need grout or glue to install them, which means you don't have to deal with the mess. You need to cut the desired shape and paste it. They come in various colors.
Pros
Humidity-resistant
Heat-resistant
Anti-scratch
Easy to maintain
Cons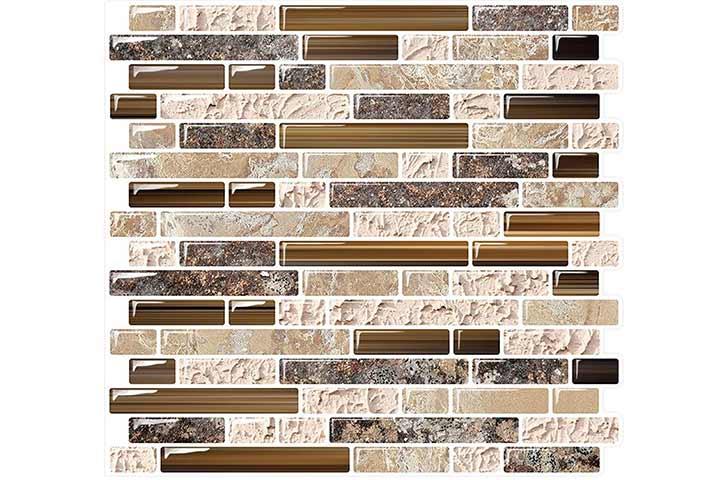 Yipscazo's high-quality designer tiles are raised with 3D embossed texture. They are light and flexible, easy to cut and install. The packaged box hasten sheets, measuring 10×10 inches, which can provide a larger coverage area. These tiles are specially designed for the kitchen and fire-place area with heat-resistant features.
Pros
Easy to use
Easy to apply
Humidity-resistant
Easy to maintain
Durable
Cons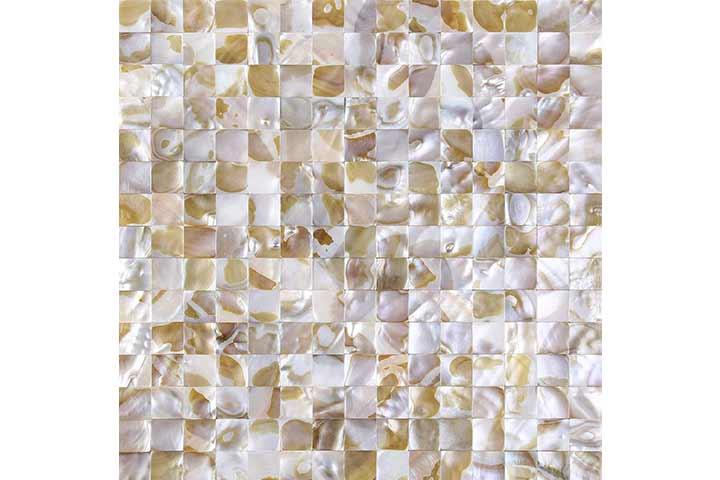 Kasaro tiles are multipurpose shell tiles made of beautiful natural luster, enhancing the beauty of the walls. The tiles are easy to install – clean the wall, peel off the protective film, and stick them in place. They come in a pack of ten sheets measuring 12x12inches for a better coverage area. The tiles are made of a thick material with higher durability. With a grainy texture and natural shells, the tiles look elegant and reflect a beautiful light on the wall.
Pros
Easy to maintain
Eco-friendly
Humidity-resistant
Heat-resistant
Cons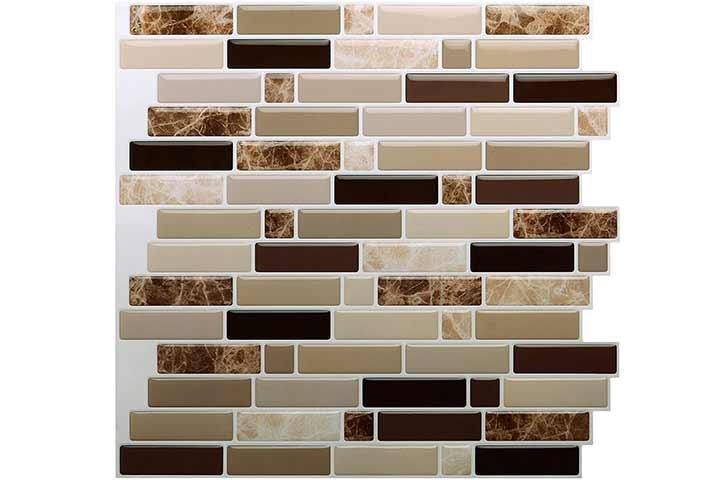 Vamostile offers premium quality 3D texture gel-like tiles. You can use this unique backsplash to decorate bedrooms, bathrooms, and kitchens to enhance the area's interior decoration. It is a pack of 10 sheets of paper with 12×12 inches and covers a large extent. You don't need gout or glue, which means no mess. You will have to peel and stick the tiles on the wall.
Pros
Easy to maintain
Easy to use
Humidity-resistant
Heat-resistant
Eco-friendly
Stain-resistant
Cons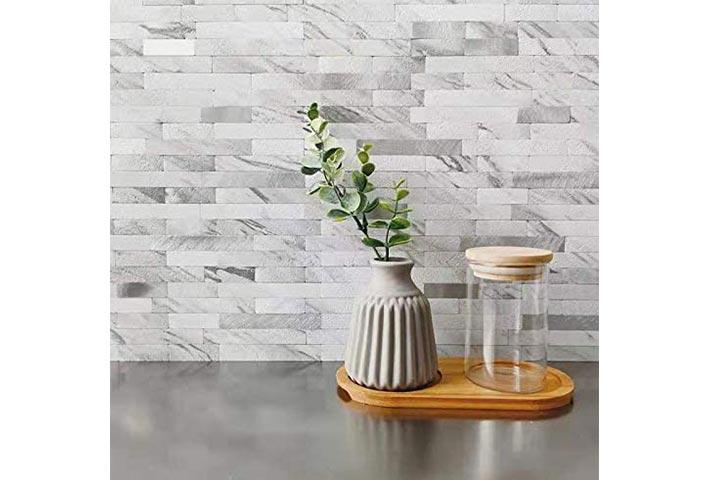 DIH Delights tiles are superior, with a textured design. Each tile has a self-adhesive back sticker, making it easier to stick it directly on the wall. It comes in a pack of five sheets measuring 11.5×11.81 inches. Since they are made of high-quality aluminum and PVC, they are durable and easy to clean and use. DIH Delights also offers single sheets to avoid wastage.
Pros
Heat-resistant
Water-resistant
Easy to use
Easy to install
Multipurpose use
Cons
May need professional assistance.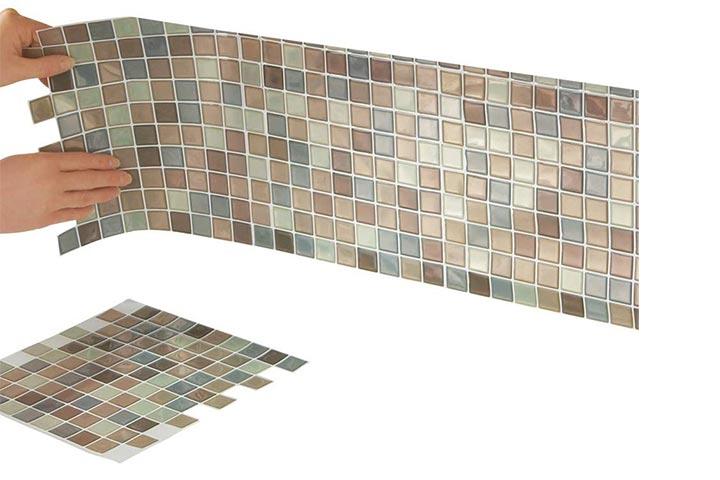 The Collections tiles are designed in mosaic marble style to suit the décor in your home. They come in a pack of six sheets, measuring 10-inch square pieces. These sheets are waterproof and heat-resistant, and specially designed for bathrooms and kitchens. The Collections offers a 60-day hassle-free guarantee.
Pros
Variety of colors
Easy to install
Easy maintenance
Lightweight
Instructions included
Cons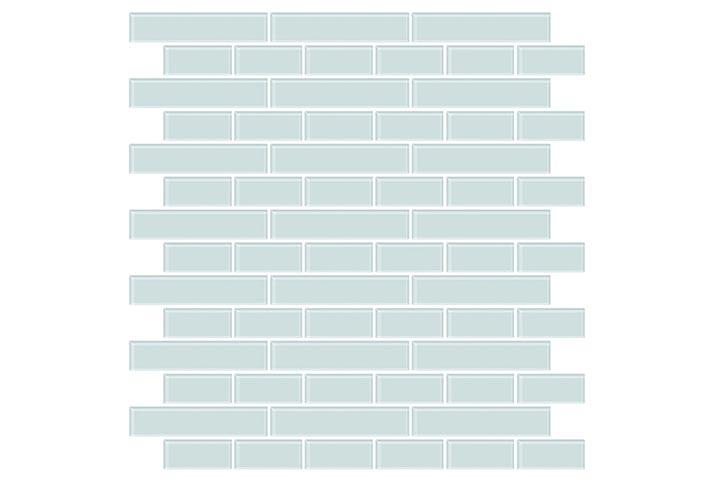 The In home tiles are decorative peel-and-stick tiles with a 10×10-inch panel. They come in a set of four, and their blue color looks like sea glass. You can use the tiles in bathrooms, kitchens, bookshelves, or a staircase. Its maximum coverage area is 2.7sqf.
Pros
Easy to use
Easy to maintain
Glossy design
Water-resistant
Cons
Color not consistent between packages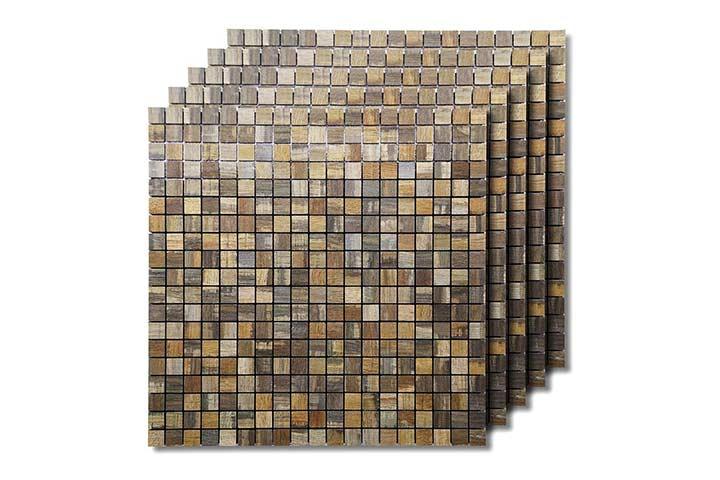 Dicofun tiles are made of PVC wood surface finish. They can easily be cut with any utility knife, and their classic design makes them suitable for home decor, kitchen, bathrooms, or indoor areas. The size of each paper is 12×12 inches, and each box contains ten pieces. The maximum coverage area it provides is ten square feet.
These self-adhesive aluminum tiles are easy to install with no special tool, mess, or grout. The classic design can be suitable for home decor, kitchen, bathrooms, or indoor areas.
Pros
Water-resistant
Heat-resistant
Anti-scratch
Easy to clean
Cons
After-sales service may not be great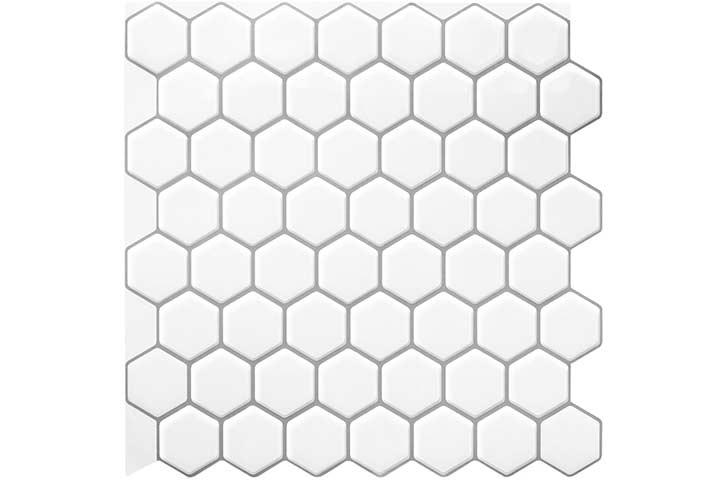 Decopus tiles have a honeycomb design with marble prints. These 3D vinyl tiles are hexagonal and have a monochromatic white color. You can use these high-quality tiles to enhance the appearance of kitchen backsplashes, bathrooms, or doors. It is made of environmentally friendly and safe, high-quality PET material. These tiles can be easily bent to form perfect corners, thereby reducing waste.
Pros
Heat-resistant
Water-resistant
Anti-scratch
Anti-impact
Easy installation
Dirt-proof
Cons
Tiles may not stick to all types of walls
How To Choose The Right Peel-And-Stick Backsplash Tiles?
Here are a few things to consider when purchasing peel-and-stick tiles.
Cutting: Most of the peel-and-stick backsplash products are easy to cut with scissors or a utility knife. If you choose to install it yourself, select a design that does not require heavy cutting.
Design: While choosing a backsplash, consider the right color and design to complement the interiors. For kitchens, you must avoid light colors as they may require frequent cleaning. Dirt is more noticeable on light colors that tend to fade faster.
Placement: Measure the space from the top of the countertop to the upper cabinets' bottom to obtain the best backsplash effect. This gives you an idea of how much you have to extend the backsplash.
Usability: If you want to use the backsplash for a long time, choose tiles of a durable brand and strong adhesive properties.
Frequently Asked Questions
1. Can I use peel-and-stick backsplash panels behind the stove?
Modern kitchen backsplashes are usually heat-resistant, so they are safe to use behind the stove. However, if it is a gas stove, please ensure enough distance between the stove and the tiles to avoid contact with fire.
2. How long can a peel-and-stick backsplash last?
In most cases, self-adhesive backsplash tiles' service life will not be as long as traditional tiles. It also depends on where they are installed and if they are heat and water-resistant.
If you plan to refurbish the kitchen, protect the walls, or want to make small changes to the kitchen, pick an option from the best peel and stick backsplash tiles in our list. But ensure that your choice of tiles is suitable for the space you want them installed and enhance the aesthetics of the place.
Recommended Articles: