The skincare industry is vast when it comes to providing various solutions for multiple problems. While toners, scrubs, fash washes, and face packs are essential and common commodities of a skincare routine, some others are not so popular but do wonders for your skin. Can you guess what I'm hinting at? That's right – peel off face masks! From clearing out blackheads and whiteheads to moisturizing sensitive and dry skin, peel off masks cater to your skin, providing it with the nourishment and rejuvenation it needs.
So, MomJunction has curated a list of 13 best peel off face masks that you can grab today. We hope this helps!

Top Products From Our List

Looking for healthy skin and clean pores? This gold peel off mask is your pick. Its loose porous structure enables higher absorption and deeply cleanses your skin. It shrinks pores and boosts skin health by absorption of excessive oil, gentle exfoliation, and effective removal of blackheads. The 24k gold formulation contains anti-aging and anti-wrinkling properties making your skin supple, smooth, and tight.
Safety measure: If you have sensitive skin, we strongly recommend that you do a patch test of the product by applying on your skin behind the ears. Watch out for redness, itchiness, rashes or allergies.
The organic peel off mask is made from all-natural bamboo charcoal. The pack contains a purifying peel off mask and face care gel that is suitable for every skin type and gentle on sensitive skin. The O'linear peel off mask can be used by both men and women to pamper your skin and get rid of impurities. With an irresistible fragrance and a formula for proactive blackhead removal, this deep cleansing peel off face mask does not hurt while you peel it off and gives you flawless skin.
A peel off face mask for all skin types, the SHILLS Deep Cleansing Black Mask softens your skin and makes it youthful. It comes with an applicator brush and contains ingredients like calendula, rosemary, oats and activated bamboo charcoal. It makes your skin healthy and restores its original complexion. Apart from eliminating blackheads, it also unclogs pores, regulates oil production, gets rid of acne and gives you an even skin tone.
Miss your baby soft skin? This peel off face mask removes blackheads by deep cleansing and nourishes your skin leaving it baby soft. Power-packed with antioxidants, the AsaVea Charcoal Black Mask tightens skin and smoothes out wrinkles, reducing the signs of aging. It comes with a pro brush and a kit for blackhead removal that is designed from natural and synthetic fibers. The peel off mask reduces pores and acne for a clear and beautiful complexion.
A great peel off mask to minimize pores, the element of activated bamboo charcoal in this one uses suction to deep cleanse your pores. The three in one formula of exfoliating, deep cleansing, and brightening removes dead skin cells and refines your skin. It leaves you with fresh, smooth, and glowing skin. This peel off face mask also contains vitamin A, E, and B5 that aid in anti-aging while antibacterial zinc protects the skin from acne.
Reduce your wrinkles and fine lines with the Alana Mitchell Clear Collagen Peel-Off Masque. Easy to apply and remove, the peel off face mask is best suited for women who follow a busy lifestyle. It is made of organic liquid collagen and is free of parabens. It tightens your skin, improves elasticity while giving your face a natural glow. This peel off mask suits all skin types and is cruelty-free. It helps you get smooth, toned, and revitalized skin.
This product is not just a face peel off mask that removes blackheads but it also gets rid of facial hair, leaving your skin feeling smooth and healthy. The Cool Day's Black Heads peel off mask nourishes and moisturizes your skin. It helps remove stubborn dark spots and regulates oil control. With every use, you see your skin getting brighter and baby soft, giving you a youthful glow. It comes with a brush and blackhead removal kit.
Tip: For best results, we recommend using a hot press towel on your face before applying the mask.
Tired of letting pollution get the best of your skin? Fret not! The Aliceva Bamboo Charcoal Black Mask is a good peel off mask for you. It gently detoxifies and purifies your skin by cleansing the impurities and toxins. The special carbon formulation absorbs stubborn blackheads and deeply cleanses your pores. Free of harsh chemicals and dermatologist approved, this peel off face mask is suitable for all skin types.
With its super absorption technique, this charcoal mask not only removes blackheads but it also gets rid of fine hair from your nose, forehead, chin, and cheeks. It is suitable for oily skin and skin that has been exposed to computers or TV fans for a long time. The kit comes with a mask, a silicon brush, and four pieces of tools that help remove acne and blemishes. This also makes it a great idea for a gift to your loved ones.
This charcoal mask is made up of vitamin C, botanical extracts, and natural glycerin. It helps tighten pores and improves blood circulation making your skin tone even. The Phebe Beauty peel off face mask is suitable for both men and women, and can be used on oily and acne-prone skin. It removes dark spots, dirt, and dust from your face apart from blackheads. Using this product will make your skin smoother and healthier.
The Villini Blackhead Removal Mask is your go-to choice if you are looking for a peel off face mask that deeply cleans out your pores, gets rid of blackheads and whiteheads, and reduces dark spots and acne. The activated charcoal removes dirt and impurities from your skin and gives you a radiant glow. It acts as a great exfoliant and can be used by both men and women. The peel off mask makes your skin smooth and healthy.
Tip: For best results, use a warm towel on your face to open out your pores. Pat dry to ensure your skin is dry before applying the mask.
The ideal peel off face mask for dull and rough skin, this black mask removes facial dirt and reduces pores. It has anti-aging properties that help smoothen out wrinkles and nourish your skin, making it look young. It eliminates acne on the forehead, chin and nose. It also helps remove facial hair and helps skin that is exposed to daily radiation from computers. This peel off mask moisturizes your skin and suits all skin types.
Safety measure: We recommend that you test the mask on the skin behind your ears before applying it on your face. In the case of irritation, please refrain from using it.
Nimiah Black Mask is best suited to restore your youthful skin. The activated charcoal removes dead skin cells and aids in oil control. It is suitable for all skin types and is made from all-natural ingredients such as aqua, glycerin, and natural activated charcoal. This peel off face mask is FDA-approved and helps get rid of blackheads and whiteheads. It tightens your skin making it youthful and restores your original complexion.
How To Apply Peel Off Face Mask?
Clean your face with a mild face wash to get rid of any grime or leftover makeup. Some peel off masks recommend that you wipe your face with a warm towel to open out your pores.
Next, wipe your face dry before applying the mask.
Choose the right mask that is suitable for your skin and apply all over your face i.e, your nose, cheeks, chin, and forehead.
Leave the mask on for about 10-15 minutes until it dries.
Peel off gently but firmly and splash your face with some cold water to close the pores.
How To Choose The Right Peel Off Face Masks?
Peel off face masks area one-stop solution for your skin woes and the skincare industry has an abundance of choices. The trick here is to choose the one that suits your skin. The best way to know which peel off mask to use is to identify the type of skin you have. It is recommended that people with oily skin use a peel off mask with ingredients like clay or charcoal and the best peel off face mask for dry skin should ideally contain glycerin or hyaluronic acid. Special care should be taken for people who have sensitive skin. It is safe to use a peel off mask that has aloe in it to soothe sensitive skin.
Frequently Asked Questions
Do peel off masks cause wrinkles?
Ideally, they do not. Choosing the right peel off face mask may even help restore elasticity and maintain the youthfulness of your skin.
How many times a week should I use a peel off mask?
It is recommended to use a peel off face mask not more than thrice a week. If you have sensitive skin, we advise you to stick to using it once a week.
Not only does a peel off face mask help remove blackheads, but it also cleans your pores, removes dirt and impurities, nourishes and moisturizes your skin while restoring its elasticity. It rejuvenates and revitalizes your skin, protecting it from aging while keeping it supple and soft. What more can one ask for? This product is truly a one-stop solution for all kinds of skin woes. Do you agree? Which peel off face mask are you looking forward to purchasing? Comment below and let us know your favorite one.
Recommended Articles: 
The following two tabs change content below.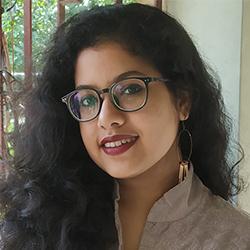 Poulami Nag
Poulami Nag is a writer and associate editor at MomJunction. She did her MA in English from Miranda House, University of Delhi and has qualified UGC-NET. Her journey as a content writer began in 2017 and since then she has garnered diverse interests along the way. Her knowledge of literature and language has given her an eye for detail and...
more