Host a barbecue party in your backyard with our list of the best pellet grill smokers. Pellet grill smokers help you make delicious grilled foods. It is like an outdoor oven and has multiple fans to heat food to specific temperatures to give them a smoky flavor. Besides baking, barbecue, and roasting, these smokers also offer various cooking functions for your convenience.
Pellet grill smokers have an electric auger that supplies natural wood pellets. You can use its LED controller to set the temperature, oxygen supply, and fuel. The firebox's flame circulates smoke and ensures the food is evenly cooked. So, keep reading through this list of pellet grill smokers to find the right one to elevate your experience.
Top Products From Our List
11 Best Pellet Grills Smokers
Green Mountain Davy Crockett portable grill smoker has foldable legs and is compatible with 110V and 12V power adapters with three power options. You can control the smoker with your smartphone because it allows WiFi control, and you can easily set the temperature or preset the timer when cooking food. The product has a cooking space of 219 square inches and provides a two-year warranty.
Pros
Affordable
WiFi control
Portable
Foldable legs make storage easy
Comes with a warranty
Cons
Cooking area may be a bit small
Camp Chef SmokePro offers a large-capacity smoker that can effectively store about 20 pounds of pellets. The grill has a unique ash removal system to ensure easy cleaning and an electronic automatic start ignition for a quick start. The dual LED temperature display shows the cooking temperature and the temperature of the food being cooked. The product also has a dispensation system, enabling easy and quick removal of wood pellets when you need a larger cooking area. 
Pros
Easily foldable front shelf
Easy to clean
Rapid start
One year warranty
Cons
The product may not be WiFi-enabled
The Masterbuilt Charcoal grill smoker is equipped with a built-in temperature gauge and a meat probe thermometer for excellent cooking results. You can use WiFi or Bluetooth on any smart device to easily control the temperature and cooking time.
The digital fan ensures precise temperature control, and the hopper can easily hold about ten pounds of block charcoal and about 16 pounds of briquettes. The grill smoker has reversible smoke and sear cast iron grates, suitable for slow smoking. The smoker has two racks with porcelain coating, and the cooking area is 560 square inches.
Pros
WiFi controllable
Large cooking surface
Works well for slow smoking as well
Convenient to use
Cons
Fan quality could be better
Green Mountain GMG 2020 offers a portable smoker convenient to carry and suitable for tailgating, road trips, and camping. The product has a thermal sensor SenseMate, which can continuously monitor the temperature, and include foldable legs. The pellet grill has a durable pellet headcover for protection against uncertain weather. It is compatible with a 12V battery and can easily be operated with a car battery.
Pros
Easy to carry
Comes with a weatherproof cover
Easy to operate
Continuously monitors temperature
Cons
Cleaning up may take time
The Traeger pellet grill smoker is a comfortable and multifunctional device with six functions: grilling, smoking, baking, roasting, braising, and BBQ. You can easily control this WiFi-compatible product through the app, effectively change the temperature, and set a snack timer too. The pellet smoker's surface is 575sft and has precise temperature control to ensure smoked and tender food.
Pros
Versatile equipment
Easy to control panel
Fuel-efficient
Cooks smoky and juicy food
Cons
The Pit Boss pellet grill is a device with ​​465 square inches area and has a slide plate frame for direct and indirect heating. The product has a simple LED reading and a temperature range of 180° to 500°, effectively performing slow and fast cooking. The equipment has porcelain-coated steel cooking grates and is equipped with a removable serving tray. The two large wheels of the pellet smoker make it easy to move from one place to another, and the hopper can hold five pounds of pellet for a long time.
Pros
Simple LED panel
Portable
Substantial cooking space
Suitable for both fast and slow cooking
Cons
Design may not appeal to all
Oklahoma Joe's pellet grill has two unique features that can effectively help cooking. The timer mode will help you know when the food has reached the set time, and the temperature probe mode can check the food's internal temperature. The 578 square inch pellet smoker is ideal for low and slow cooking at 175°.
It can also cook juicy meat at 650° in the searing mode. The smoker is equipped with a porcelain-coated iron grate and two adjustable racks of 328 square inches, while the sturdy steel hopper can effectively hold 20 pounds of pellets. 
Pros
Durable
Large hopper minimizes frequent refilling of pellets
Impressive cooking area
Easy to clean
Cons
May be slightly expensive
The Camp Chef pellet smoker has a 429-inch cooking surface and porcelain enameled steel cooking grates. The smoker has an LED digital panel and an adjustable chimney. The patented ash removal system ensures easy, quick cleaning, and the hopper can effectively hold 18 pounds of pellets. The product has two large wheels for movement, and the hardwood pellets ensure durability.
Pros
Easily readable LED display
Variable temperature range
Great heat retention
Easy to clean
Cons
Ash catcher may be smaller
Z Grill ZPG-1000D smoker is a multifunctional model suitable for grilling, smoking, baking, roasting, searing, braising, BBQ, or char-grilling. The product is ideal for cooking with about 20 pounds of pellets for about 20 hours. The smoker is equipped with a digital LED screen and automatic temperature control.
Locking casters wheels make the product easy to move. You can easily set the temperature to 180°F to 450°F for cooking on this product with a surface area of 432 square inches. The grill smoker's stainless steel body gives it a sleek appearance.
Pros
Versatile use
Simple to use LED display
Sleek look
Three-year warranty
Cons
It may not be WiFi compatible
Cuisinart CPG-4000 is a 15-pound hopper designed for easy grilling, can provide smoky snacks, and has a built-in electric ignition. The package includes a weatherproof grill, and the cooking surface of the product is 450 square inches. The multifunctional equipment is suitable for grilling, smoking, roasting, baking, and BBQ. The grill smoker features an internal fan and includes a folding front shelf and a holder for a disposable drippings cup.
Pros
Easy to move
Features electric ignition
Simple LED display
Foldable front shelf
Cons
Grilla Grills Silverbac is a 900 square inch stainless steel smoker with a double-wall insulated barrel and a robust powder-coated shell. The pellet grill has a dual-mode PID controller, which can provide temperature accuracy and smoke exhaust mode, easily adjustable according to your cooking requirement. The 20-pound hopper has an automatic feeding system and a high-quality protective cover. You can effectively increase the cooking capacity of the grill smoker with a quarter-inch stainless steel upper rack.
Pros
Sturdy built
Extendable upper rack
Versatile use
Enhanced protection with cover
Cons
Non-reusable dripping cup
How To Choose The Right Pellet Grills And Smokers?
Here are a few critical factors you must look for while purchasing a high-quality grill smoker.
Grill surface area: If you plan to host a large party, choose a pellet smoker with a large surface and a pellet smoker with a small surface for a smaller gathering or indoor use.
Portable: If you plan on taking your pellet smoker for outdoor adventures or move it from one place to another in your backyard, choose a grill smoker with large wheels to ensure easy movement. A portable pellet smoker grill allows you to transport it anywhere in your house quickly.
Built: When choosing a pellet smoker grill, select a grill made of stainless steel as it won't rust or damage. A durable, high-quality pellet smoker can sustain high temperatures.
WiFi connectivity: The WiFi function allows you to monitor the food's internal temperature anywhere, provided you have an internet connection.
Easy to clean: Choose the pellet smoker with detachable trays, making the grill easy to clean.
Versatility: Select a pellet grill that can serve multiple purposes, such as cooking, baking, roasting, smoking, braising, char-grilling, and BBQ.
Wood pellet smoker: The wood pellet smoker provides a longer overall burning time and a strong smoky flavor. These pellet grill smokers are perfect for grilling and are best if you want to cook juicy meat. 
Pellet smokers have gained tremendous popularity as they have the best combination of grilling space and simple controls to provide the most delicious and flavorful smoked food. The grills listed in this post are easy to use and have features to meet users' varied needs. Use the buying guide, and you should be able to pick the best pellet grill smoker for your home or restaurant.
Recommended Articles:
The following two tabs change content below.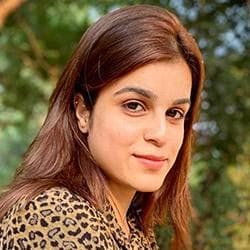 Sakshi John
Sakshi did her graduation in Journalism from the Madras Christian College, Chennai, before starting her career as a freelance writer. She is into blog writing and for MomJunction, she covers various topics, including products to buy for your kitchen, furniture, and other home requirements. Previously, she interned as a content writer in a cyber security firm. As a content writer, Sakshi...
more