When taking photographs, you might have ended up with photos with excess light causing uneven tones. The best photo lightboxes will help you prevent your photos from getting ruined. They are an essential buy for a lot of photographer enthusiasts. These photo lightboxes are used for clicking small- to medium-sized objects, such as food items, electronics, and jewelry. Picking a photo lightbox worth the money can be challenging because many of you reading this might not have a basic idea about them. Also, there are varying boxes available online. To help you choose the right product, we have listed the top-rated ones you can consider.
Top Products From Our List
11 Best Photo Light Boxes
Puluz photo studio box is portable, detachable, and foldable. It is ideal for taking photos of small objects (~ 20cm) with a simple smartphone clicker. There are six colorful backdrops for setting the contrasts as per the product color. It contains a front window and a top hole to meet different shooting demands.
Pros
Shadowless LED light panel
Contains six color backdrops for multiple artistic effects
20-LED light panel provides enough brightness
Supports horizontal and vertical shooting
Cons
Nylon box may be flimsy
LED lights may be too glary for some subjects
Has manufacturer logo inside, which might obstruct some photo angles
This product is ideal for product photography with minimal assembly and a front three-door system for maximum image angles. It is compatible with Amazon Seller App to click photos as necessitated by the Amazon E-commerce requirements. It contains daylight-balanced LEDs for optimum brightness and has a top hole for taking photos from the top view angle.
Pros
Fits various product sizes
Pre-installed removable bright-white backdrop
5600k daylight balanced LEDs with high Color Rendering Index (CRI) for consistent coloring
Extra light provides directional light modeling
Cons
Hard creases may be left in the background due to creasing during unboxing and folding
Single-color backdrop option
Extra light may create shadows for top angle photography
Esddi offers a photo box with adjustable LED lights and silver particulate reflective film that reflects the light evenly and prevents vignetting. It has four color backdrops for different products and is enough for medium-sized products.
Pros
120 LED lamps adjust brightness gradually
Dimmer rotary knob adjusts the brightness of the lights
Multiple openings allow you to choose any shooting position
PVC color backgrounds (black, white, grey, orange) are easy and convenient to set
Cons
PVC color lining may be prone to creases and lines
LEDs may cause a glare on the products
May topple due to its lightweight
Duclus offers a portable photo box with 64 LED light beads and a 5500K temperature. It has a dimmer for adjusting the brightness and the temperature of the lighting for different light conditions. It is foldable and is easy to carry.
Pros
Dimmer knob adjusts the brightness of the lights
Temperature can be adjusted to white, soft, and warm
Six color backdrops for different photo options
Two openings allow different shooting demands
Cons
Small box may not be ideal for larger products
Cloth background may be visible in a warm light background
Seams of the box may be visible in the photo
The photo box contains 198 dimmable LED lights for uniform color tone. The inside material is covered in a high reflective silver film for white light diffusion. It has five color backgrounds and two additional paper clips to hold them in place. The overall tent box is water-resistant and easy to clean.
Pros
198 LED lamps produce a bright light and have up to a 50,000-hour life span
Low heat-dissipating and high CRI LEDs to prevent vignettes
Special silver reflective film creates diffused lighting
Five color backdrops meet different shooting environments
Has horizontal and vertical shooting windows
Cons
Fabric may be prone to wrinkling while unboxing or disassembly
Silver finish film may have an unpleasant smell
LEDs may be prone to flickering
The 24-inch photo light box is ideal for photography of small to medium products. It contains 126 LEDs for lighting with high CRI for natural light effects. The lighting has an additional dimmer for controlling the brightness. The whole box can be folded and packed into a carry case for easy travel and storage.
Pros
126 5500K LED beads with 4200LM produces a bright light
Equipped with brightness dimmer for controlling the light
Special reflective fabric creates diffused lighting
Six color backdrops for different shooting requirements
Front and top openings to support horizontal and vertical shooting
Cons
Color backgrounds may not be attached firmly to the back wall
Power adapter may be fragile
Internal skeletal support may be weak to support the LED lighting
The kit has a stepless dimmer for the LED lights that are bright with high color rendering index. It has four color backdrops that can be fixed to the top slot easily. The photo tent is held in place by a frame with joints, and the fabric is pre-stitched with zippers for easy installation.
Pros
13000LM bright LED light with high CRI(>95)
Equipped with stepless brightness dimmer for controlling the light
Reflective silver fabric inside for diffused lighting
Offers four varying photography angles
Decent 32-inch size box for multiple product photography
Cons
Color backgrounds may not stay firmly attached to the back wall
Cable connecting the lightbars is short, so light may get concentrated at one place
Zippers on the fabric may not be durable enough
The small, lightweight tabletop photo box contains two light rows of 70 LEDs to brighten the interiors. It features a ten-level dimmer for brightness control and six color backdrops. The overall photo tent can be set up with a snap-buckle arrangement and dismantled to store conveniently.
Pros
Lightweight and easy to install
Equipped with ten-step brightness dimmer for controlling the light
Tripod keeps the phone steady
Front and top openings support horizontal and vertical shooting
Cons
Lightweight construction may be flimsy and sags
Snap buckle may get damaged on repeated disassembles
Whites may seem gray in low light
The mini, easy-to-assemble flashlight box contains two rows of 70 LEDs. It features a dimmer for brightness control and six non-woven fabric color backdrops. The overall photo tent can be set up with a snap-buckle arrangement and dismantled to store conveniently.
Pros
Brightness can be adjusted from 1% to 100%
Convenient to use in any space
Six detachable color backdrops for artistic effects
Enables shooting at multiple angles
Cons
Structure does not hold well
15" size may be small for larger products
The portable photo light box is lined with high reflective fabric and contains high-CRI LEDs with a lifespan of more than 50,000 hours. The LEDs also has dimmer for adjusting the brightness of the light. Its clip-type storage design makes it easier to install backdrops in a short time. A sturdy frame for easy installation supports the photo tent.
Pros
84 bead LED light panel produces 2900 lumen light with 5500K temperature
Equipped with brightness dimmer for controlling the light from 1% to 100%
High reflective silver fabric for diffused light
Six detachable color backdrops
Cons
LEDs may get hot on prolonged use
Background fabric is silver tinted and may not give a true white background
Made of a unique pop-up design, it automatically pops up after taken out from the package. It is made of special silver reflective fabric, and its 70cm dimensions suit most medium product photography requirements. The product has two rings of ten-inch LED lights. Additionally, it has six color backdrops.
Pros
Easy to install
Memory wire structure avoids tent collapse
LEDs rings can be used independently or as a light source
Three light colors and ten brightness level adjustments
Phone tripod keeps the phone steady
Six detachable color backdrops
Cons
Pop up design may require some practice to fold back into a carry case
Folding design may cause some wrinkles on the background fabric
Independent ring lights may not provide sufficient brightness
How To Choose The Right Photo Light Box?
Here are some features to keep in mind while buying a photo light box.
Portability vs. sturdiness: There are light boxes that can be easily folded and put into a carry case. But those light boxes come at a compromise of sturdiness due to lightweight construction. On the other side, there are photo light boxes made of sturdy metal frames, but installation and disassembly may take up some time and effort.
Internal lighting: The LED lights should be bright, with around 5500K temperature and Color Rendering Index (CRI) of at least 95. The brightness should be high but not glaring. A lighting system of more than 5000lumens offers decent lighting.
Dimmer and color control: The LED lights have dimmer for brightness control and color temperature control for warm or white lights. These dimmers provide more options for color schemes and product photography.
Internal reflective fabric: Buy a photo light box with reflective fabric or damper cloth for light diffusion. Matte fabrics tend to absorb light and create a dulling effect on the photo.
Frequently asked questions
1. How do I set up my photo studio box?
Here is how to set up a photo studio box.
Follow the instructions that come with the light box for setting up the photo tent.
Arrange LED lights – arrange them in a dispersed manner, as much as possible.
Keep the photo studio box on a flat surface.
Power up the LEDs.
Check for ISO balance on the camera or smartphone and adjust the LEDs' brightness and color temperature.
Check whether the background is at the right temperature and color as required for the product.
2. Will my photo box get hot if I use the light for hours?
LED lights are relatively cooler than incandescent lights. After prolonged use due to high brightness and warmer color temperature, the photo box may heat up. If there is any burning smell or abnormal heating, it is recommended to stop the light and check for any faults.
Photo light boxes add a professional flair to product photography. They create good quality photos that can be used for Vlogs, social media, or e-commerce platforms. If you plan to buy one such light box, you can pick one from the list of the best photo light boxes or choose any using the buying guide.

Recommended Articles:
The following two tabs change content below.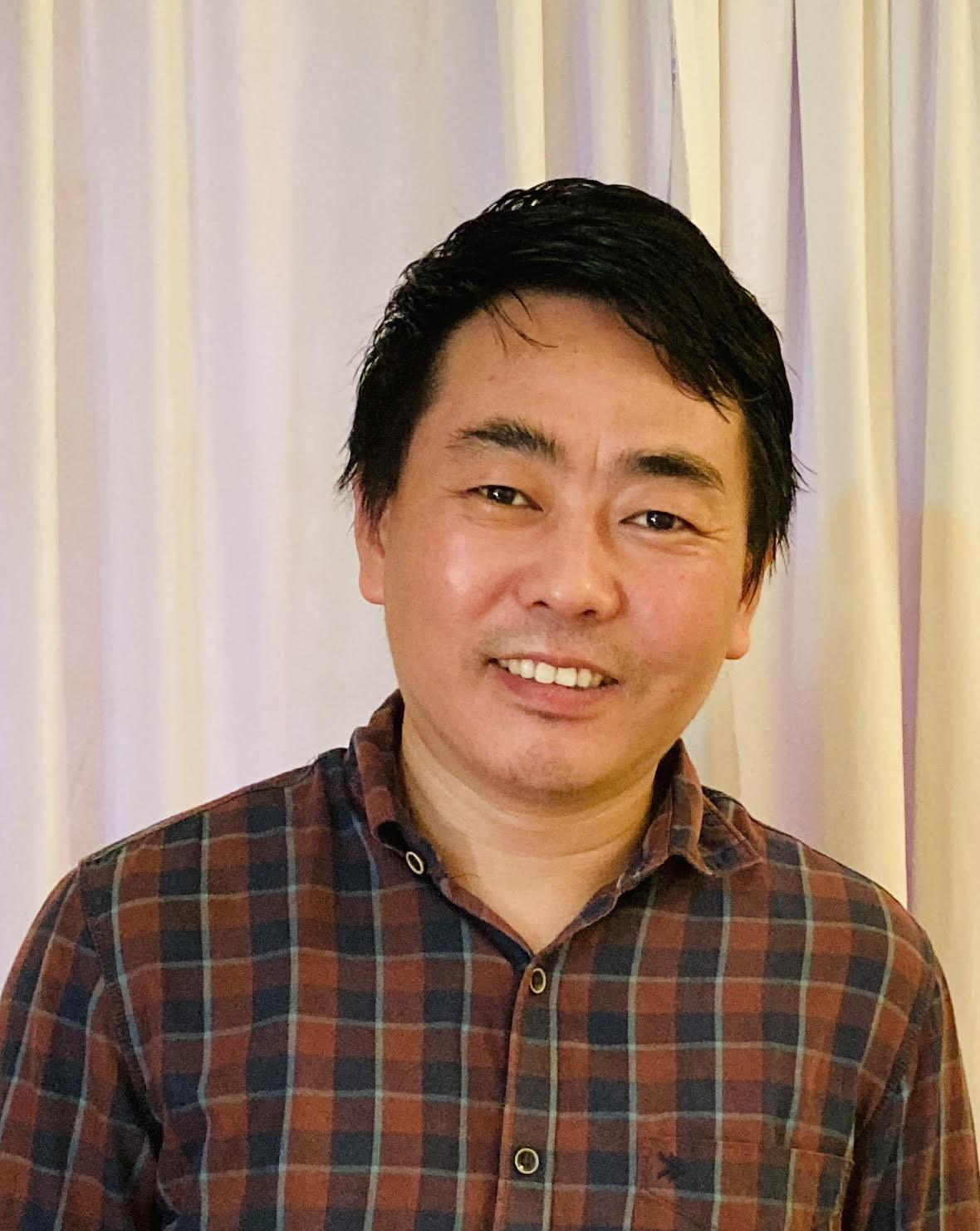 Wedetso Chirhah
Wedetso Chirhah holds a masters degree in English Literature. He had written content for more than 15 B2B websites and edited school books before joining MomJunction as an editor. Wedetso ensures the articles meet the highest editorial standards. He enjoys making content understandable and relatable to readers, and he is a big fan of the versatile em dash. He also...
more