Are you looking to establish a good night-time music routine that helps you fall asleep? Are you not so fond of using headphones while resting your head on a pillow? Do you wish to listen to your favourite songs, audio books or tune in to your favorite radio station without disturbing your sleep-mate? If yes, you can do it all with a little help from a petite device called a pillow speaker.
A pillow speaker, as the name suggests, can be placed very conveniently under one's pillow. It allows the person to play the audio of their choice in bed. sleeping. These little audio output units produce a low sound, hence letting one's sleep partner have an uninterrupted slumber. It also cuts down the hassle of using ear/headphones. One can find a pillow speaker that is flat and can be placed under the pillow, or round ones that can be placed near the pillow or a pillow itself that acts as a speaker. Here is a curated list of the top 9 pillow speakers, so you can take your pick.

Top Products From Our List
9 Best Pillow Speakers For 2021

The pillow mate PS-100 from Sangean America is a compact and cute white speaker. It comes with a unique speaker chamber design that cuts down the distasteful frequency range. The flat design of the speaker allows one to place it comfortably under their pillow and causes no disturbance to others. The frequency response of this pillow speaker is 100-15 kHz and it is audible up to 10 cm.
Pros:
3.5 mm compatible audio jack
Long 5-feet cable
Discreet listening
Portable
Cons:

The C Crane Company brings the PS2 soft speaker that allows you to listen to your favourite songs and podcasts without disturbing those around you. One can also use it by placing them on or near the pillow. The speaker is encased within a soft cover that lets you put your ears directly on it without hurting them. It has a frequency response of 20-20000 Hz.
Pros:
Portable
Long 7-feet wire
Removable and washable cover
Compatible with most devices
Cons:
Does not have volume control

Fall asleep like a baby with a little help from this pillow speaker by StillCool. This device helps you listen to audio privately, without waking those around you. It is white in color and comes with a 3.5 mm plug. Simply place this speaker by your pillow side and enjoy the audio. The sound output of this pillow speaker is just enough for a single person to hear. It is 60 mm in diameter and is 12 mm thick with a cable length of 110 cm.
Pros:
Portable
Lightweight
Compatible with most devices
Discreet audio listening
Cons:
Some users may find the volume too low

The Pyle PPSP18 is a Bluetooth pillow speaker, which provides surround sound. It weighs only ½ an lb and has an additional 1 GB memory. This auxiliary audio device also features a wired remote control that can be used to toggle the volume, pause, play, or shuffle the audio. Use this pillow speaker with various Bluetooth-enabled devices to play your favourite audio. If you wish to listen to the audio discreetly, just plug in ear/headphones.
Pros:
Lightweight
Portable
Compatible
Pre-programmed nature sounds
Dual built-in speakers
Comes with a mini remote control
Cons:
When connected to a Bluetooth device, the announcement is very loud.

Forget the inconvenience of ear/headphones while listening to your favorite podcasts during bedtime. The FM15 PillowSonic is an under pillow speaker that keeps this situation at bay. It allows for private listening of audios without hampering the privacy of others. This stereo pillow speaker allows you to adjust the volume and uses the sound source as the power source.
Pros:
Long 6-ft wire
Washable
Clear audio output
Helps in masking tinnitus
Cons:
Some might find the volume too soft.

This wireless pillow speaker from Asiilovi is Bluetooth-enabled and is compatible with most devices. Stay wirefree as it has a range of 45 feet and provides up to 10 hours of audio playing and 12 hours of talking time upon charging for 2 hours. It connects with most Bluetooth-enabled devices and remembers the last paired device. This high-quality wireless pillow speaker has a simple panel of 3 buttons, an LED light, and is encased in soft padded foam.
Pros:
Built-in rechargeable batteries
12.5 mm stereo speakers
In-built microphone
Multipurpose audio device
Cons:
The audio quality may not be up to the mark when used in high volume.

Enjoy wireless freedom with this stereo Bluetooth pillow speaker from PillowPlayer. Place this flat audio device under your pillow or under the mattress and enjoy your favourite audio in high-definition stereo sound, without disturbing your partner. It offers a playback time of approximately 12 hours and does not require batteries.
Pros:
Discreet listening
Compatible with many devices
Masks tinnitus
Portable
Long charging cable
Cons:
Some users might not like the material used for the speaker

Gaiatop brings this cute mini pillow speaker for calm and peaceful nights. This little audio device is 12 mm thick and has a diameter of 60 mm. It comes with a standard 3.5 mm mono plug and the cable length is approx 3.6 feet. This mini pillow speaker comes in white color and is an excellent option for night-time listening without hampering other people's sleep.
Pros:
Lightweight
Easy to carry around
Compatible with most devices
Private listening
Cons:

Relax and unwind after a tiring day by using the memory foam speaker pillow from Comfyt. It comes with a 3.5 mm jack that allows the user to play audio from different devices. This neck pillow provides good spinal alignment and maximum comfort as it follows the contours of your body. Enjoy the gentle whispering soundfield created by this sound while you fall asleep.
Pros:
Made from bamboo
Machine-washable outer cover
Hypoallergenic
Hidden earphone cable
Cons:
Some may find it slightly firm.
Pillow speakers are portable audio devices that are easy to use. But before buying one for yourself, here are a few types you should know about things you should consider before buying one.
Types Of Pillow Speakers
This type of pillow speaker is specifically designed to be placed under one's pillow. These sound pillows are generally flat, so that they fit snugly under the pillow, allowing sound to pass through the pillow, enabling a comfortable listening experience for the user.
These pillow speakers are usually round or of some other shape. Some may have an outer cover made of fabric or some other material. They can be placed over the pillow, near the pillow, directly under one's ear, or even under the pillow.
These are basically pillows that come with a cable that connects them to electronic devices that are used to play the desired audio. In some speaker pillows, a pouch is present instead of the cable. Users can directly place the audio player in these pouches.
Things To Consider Before Buying A Pillow Speaker
Let's take a look at some points to consider before setting out to buy a pillow speaker:
A pillow speaker that has a standard 3.5 mm audio jack is best as it fits all types of electronic devices.
A sound pillow that provides volume control is a good choice as it enables the user to toggle the volume up and down based on their preference.
If one wishes to buy a cordless pillow speaker, they should consider buying one with Bluetooth connectivity. This helps connect the speaker to all devices that are Bluetooth- enabled.
Some pillow speakers come with a list of in-built audio, while the others use a source to play the desired audio.
A speaker with long wires would be helpful for the user to keep the audio source on the bedside table or desk.
Pillow speakers are generally made of plastic and left uncovered to be placed specifically under the pillow. A covering of fabric or some soft material is provided to put least pressure on the ears.
Frequently Asked Questions
Do pillow speakers have timers?
Not all pillow speakers come with timers but some come with timers that automatically reduce the volume and turn the device off at a preset time or once the user goes to sleep.
Is there a difference in sound quality between plastic speakers and speakers covered with fabric?
No. A pillow speaker is designed to be kept under the pillow, which anyway hampers the audio quality. A covered pillow speaker can be kept directly under the ear or near the pillow which is more or less similar to being placed under the pillow.
Can pillow speakers record any sounds?
No. Some pillow speakers come with a pre-programed list of music or soothing sounds for the user to choose from instead of playing an audio from another source.
A pillow speaker is a great invention for those who wish to lull themselves to sleep by listening to their favourite audio. It keeps the audio discreet and does not hamper the privacy of others near you. You can omit the inconvenience of sleeping with earplugs or headphones and also the pain that tags along. These tiny devices are compatible with most electronic devices. Whether you like it in the form of speakers or in the form of the pillow itself, a pillow speaker is an interesting and useful accessory to own and use.
The following two tabs change content below.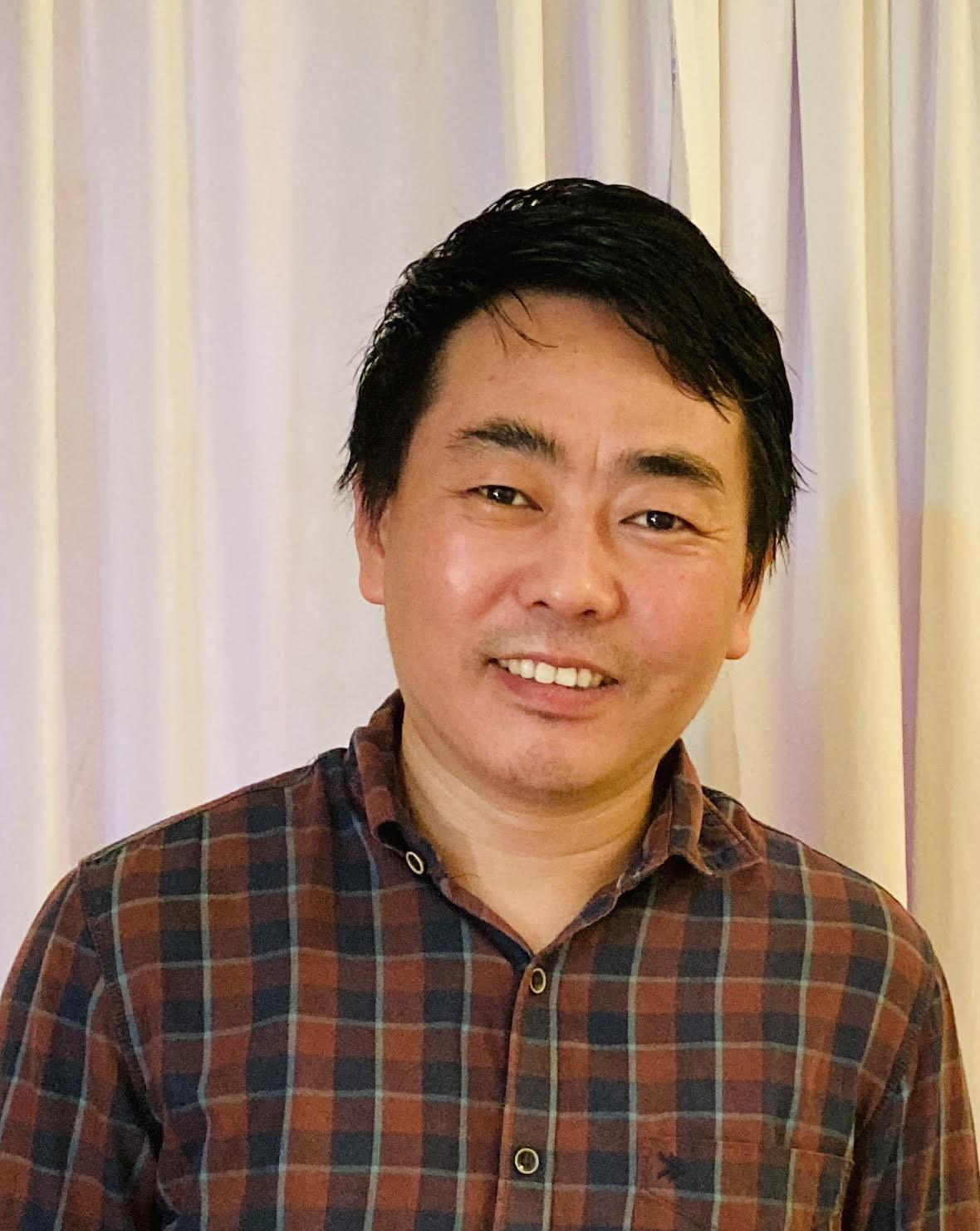 Wedetso Chirhah
Wedetso Chirhah holds a masters degree in English Literature. He had written content for more than 15 B2B websites and edited school books before joining MomJunction as an editor. Wedetso ensures the articles meet the highest editorial standards. He enjoys making content understandable and relatable to readers, and he is a big fan of the versatile em dash. He also...
more