Snoring is a very common sleep issue affecting many people in which a hoarse sound comes from the mouth or nose due to constricted airflow. However, anti-snore pillows can help manage this condition to some extent. We have compiled a list of the best pillows for snoring to help you. These pillows align your head to keep your air tract open.
However, just depending on a pillow might not be a good idea, and it is always important to consult your doctor to find the main cause and the right treatments. In this case, the causes can be many, including alcohol consumption, obesity, sleep apnea, allergies, and even wrong sleeping position. Even lifestyle issues, like lack of sleep or smoking, can lead to snoring. To reduce the noise or disturbance, you can go through our list of anti-snoring pillows to know more and make an informed decision.
Top Products From Our List
11 Best Pillows For Snoring
With the unique design, this memory foam cervical pillow aligns your head, neck, and shoulders, thus making your breathing better and smooth. The neck and the center contour provide cradle-like support for side and back sleeping positions. The contoured shoulder areas take off the pressure from the shoulders and provide good lift in both positions. This design helps in reducing neck and back pain, while the alignment helps to reduce snoring.
Pros
100% slow rebound memory foam
Washable zipper pillowcase
Soft and firm material
Supports different sleeping positions
Available in two sizes and heights
OEKO-TEX standard
Cons
Material could be hard for some
Doesn't have an adjustable height feature

InteVision wedge pillow is made of polyurethane foam with a two-inch cooling gel memory foam on top that helps to have a good sleep even if you have different issues such as snoring, acid reflux, nasal congestion, and allergies. This wedge-shaped pillow also includes an extra headrest with cooling gel memory foam to provide better support for the neck and head. Its design elevates the upper body and helps sleep in a comfortable position to reduce or control snoring.
Pros
Breathable and washable eco-friendly pillow cover
Built-in air flow channels for better air circulation
Removable insert for the headrest pillow
Comfortable for post-surgery use
Soft and firm
Available in different sizes
Cons
May not be suitable for side position sleepers

Made of high-density foam, this wedge pillow is layered on the top with a 1.5-inch memory gel foam that makes it retain its shape after long use. The memory foam is breathable, making the air circulation better to keep your head cool. The 30° elevated bed position will align your head, neck, and shoulders to an optimum position, thereby helping you to relax and sleep better. It provides comfort while sleeping if you have acid reflux, snoring, breathing, and other post-surgery issues.
Pros
Removable and washable pillow cover
Soft and comfortable cover
Durable
Soft and firm structure
Can be used in different positions
Cons

Most bed wedge pillows are uncomfortable as you slide down the wedge, but this one from Bekweim is designed with the right height to avoid that. It provides 16° elevation with curved edges and is suitable for controlling snoring, breathing, and other common issues. It is made of dual-layer viscoelastic premium memory foam firm enough to provide support but not too stiff on your back. The pillow comes with two covers, one is a quilted bamboo cover, and the other is a brushed polyester pillow cover, which is machine-washable for maintenance.
Pros
Multipurpose pillow
Temperature-sensitive white foam
Breathable pillow cover
Hypoallergenic and sweat-free cover
Two inches gel memory foam topping
Cons
May have a strong chemical smell for a few days

The Cushy Form wedge pillow can elevate your body at a 30° angle that helps you breathe easily and snore less. It is layered with memory foam to provide that soft and firm support needed for your back. The memory foam adjusts to the body temperature and is flexible to relax, making you sleep better. It comes with a removable zippered cover for easy care and maintenance.
Pros
Supports side sleeping position
Multipurpose pillow
Takes the shape of your body
Soft and washable pillow cover
Comfortable
Cons

Made of premium grade polyurethane foam, this bed wedge pillow is layered with 1.5-inch memory foam. The body active memory foam is flexible to adjust to the natural curves of your body but rebounds back to the original shape when not in use. It aligns the upper body perfectly and helps you with reduced snoring. It lets you sleep better even if you have issues , including acid reflux, back pain, neck pain, and post-surgical care.
Pros
Removable bamboo pillow cover
Breathable and machine-washable cover
Firm enough to support
Multipurpose pillow
Comfortable to sleep
Cons
May have a strong chemical odor

Abco wedge pillow is made of polyurethane foam and layered with one-inch memory foam for comfort and softness when you sleep. The wedge design perfectly elevates the upper body that makes breathing easy with reduced congestion and snoring. The pillow also helps you sleep well when you have health issues like acid reflux and allergies. It is available in two different sizes to choose from.
Pros
Non-toxic material
Multi-positioning pillow
Removable soft pillow cover
Machine-washable cover
Two years warranty
Suitable for post-surgery care
Non-slip grip
Cons
Could be too hard for some

Layered with extra 3.25 inches of memory foam, this wedge pillow from Sleepnitez is the softest pillow to sink as per your body shape. It elevates and provides the needed support for the head, neck, and shoulders, opening the upper airway tract. Sleeping on the pillow helps you sleep tight as it aligns your position so you could control snoring, acid reflux, nasal congestion, and other sleep issues. It enhances breathing and reduces the pressure points so you have a good night's sleep.
Pros
Thin edge gives no back pain
Silky soft Tencel bamboo pillow cover
Removable and washable pillow cover
Three-year warranty
Cushiony and supportive
Multi-positioning pillow
Cons
May not be comfortable for side sleepers

Try this cervical pillow for a relaxing and comfortable sleep as its contoured design provides the needed support for your neck and head. The center contour cradles the head, and the extension for neck support makes it comfortable to sleep in back and side positions. As it is made up of memory foam, the pillow evenly spreads the pressure and traction, which leads to better blood circulation and spine alignment. With its best support, it helps control snoring, neck pain, acid reflux, and other sleep issues.
Pros
Detachable zippered pillow case
Hypoallergenic, non-toxic, and machine-washable pillowcase
3D bubble design for better air circulation
Cut out area for shoulders
Armrest for wrist and arm
Medium-firm
Retains its shape
Cons
May not be thick enough for some

Made of high-density 50D memory foam, this cervical anti-snoring pillow provides incredible support for the head, neck, and shoulders without adding extra pressure. It helps in better spine alignment and controls the snoring with proper alleviation and support. The ergonomic design allows you to sleep in different positions comfortably without compromising on your sleeping habit. It even has this removable and washable pillowcase for easy maintenance. 
Pros
Odorless memory foam
Breathable and air circulating design
Soft and firm structure
Skin-friendly two-layer pillowcase
Protects the cervical spine
Cons

Designed to protect and support the cervical vertebra, this memory foam pillow provides the perfect curved contours to fit the head, neck, and shoulders. This cervical pillow aligns the spine to reduce snoring and improve sleep quality. It is also helpful in relieving neck pain, shoulder pain, and stiffness. It comes with a removable and machine-washable pillowcase for easy maintenance.
Pros
Odorless memory foam
Supports different sleeping positions
Breathable and skin-friendly
Rebound to its shape and lasts long
Tencel fabric pillowcase
Provides shoulder and arm support
Cons

How To Choose The Right Pillow To Reduce Snoring?
Here are a few factors to consider to choose the right pillow to reduce snoring.
Sleeping position: Choose an anti-snore pillow that best suits your sleeping position. For someone who sleeps on their back can opt for a wedge or cervical pillows, while the wedge pillows are not so comfortable for side sleepers.
Pillow height: Check the height of a pillow that should be appropriate for your shoulder length and head weight. If you have broad shoulders and a heavy head, then you might need a pillow with more height.
Design or type: While most anti-snoring pillows come either in a wedge shape or in cervical design, there are also pillows with adjustable height. Choose a design based on your sleeping position, body type, and comfort preference.
Support: Most of these anti-snoring pillows are made of foam with a layer of memory foam. The thicker the memory foam, the softer and more flexible the pillow if for your body to sink in. But if you have a heavier head and shoulders, then you should also look for more firm pillows to provide good support.
Airflow: Pillows designed with better airflow can regulate the temperature better and keep the head cool, which is also beneficial to control snoring.
Material quality: If you snore due to allergies, be more careful in choosing a material that doesn't trigger allergies. Choose a pillow that is made of good-quality foam and is durable and comfortable to sleep.
While snoring pillows can help provide support and align the upper body to control snoring, they may not be the ultimate cure for snoring . It is recommended to consult a doctor to find out the cause and choose a supporting tool.
Recommended Articles:
The following two tabs change content below.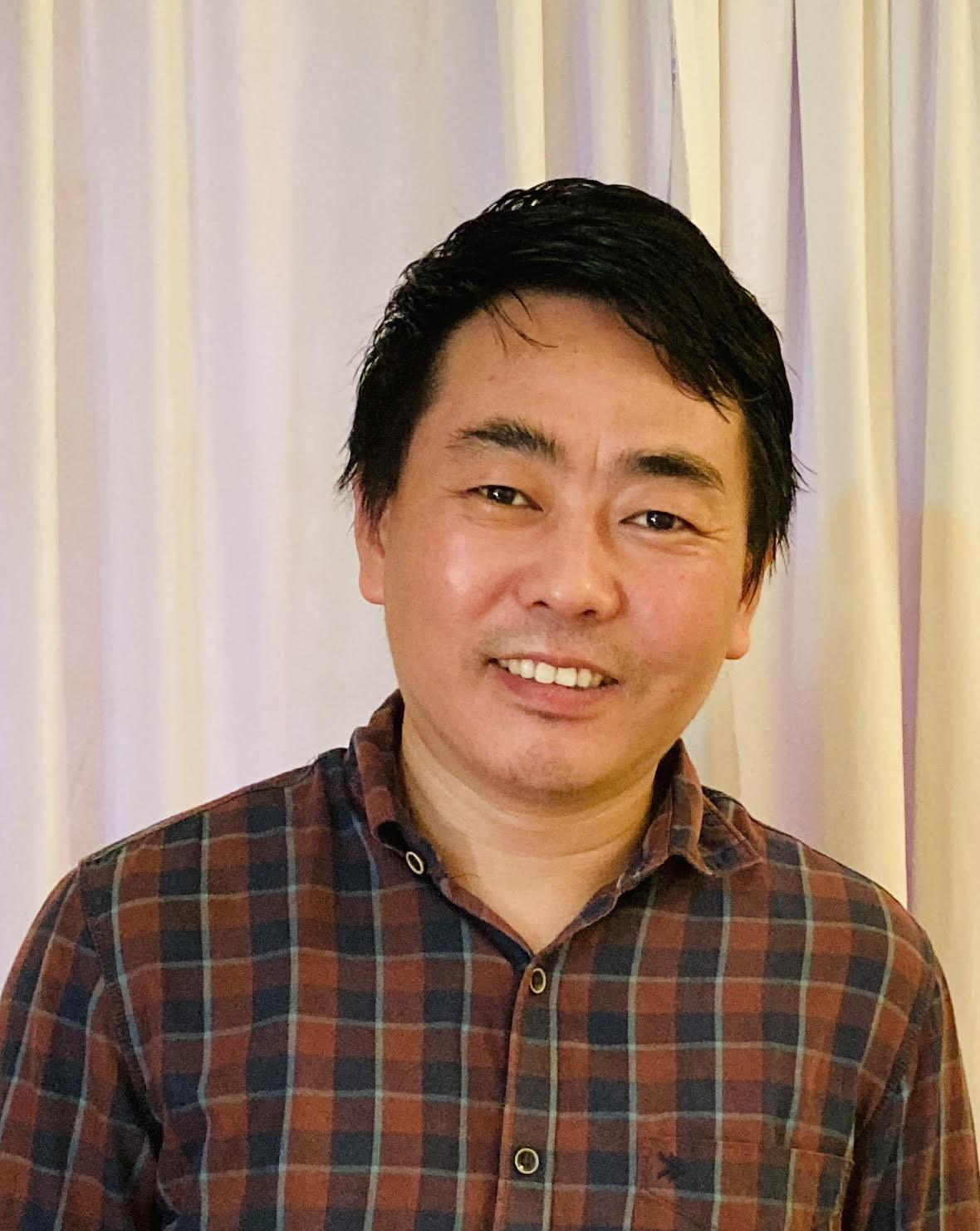 Wedetso Chirhah
Wedetso Chirhah holds a masters degree in English Literature. He had written content for more than 15 B2B websites and edited school books before joining MomJunction as an editor. Wedetso ensures the articles meet the highest editorial standards. He enjoys making content understandable and relatable to readers, and he is a big fan of the versatile em dash. He also...
more