We know your toddler is the apple of your eye, but let's face it — even the most patient parents can find mealtimes headache-inducing on the best of days. No matter how prompt your cleanups or how many bibs you switch, mess and mayhem are natural parts of having a baby.
However, that doesn't have to be the case. With this list of the 11 best placemats for toddlers, you can make dining mess-free and give yourself some peace of mind. The mats are portable, make for easy cleaning, and come with exciting elements that are sure to catch your little one's fancy. No more dreading those weekly dinners outside, as most of them are also made for restaurant use. 
Top Products From Our List
11 Best Placemats For Toddlers In 2021
Made of 100% silicone, Munchkin's Silicone Placemats feature all-around raised edges to keep spills and messes to a minimum. The rectangular shape and thin design help make roll-up easy after meals at any dining table, while the bottom of the baby placemat provides superb grip and clings easily to most smooth and non-porous surfaces without sliding around. You can tuck the pair in your diaper bag without any effort and make weekly restaurant visits totally hassle-free.
Pros
BPA-free
Dishwasher-safe
Portable
Lightweight
2 different-colored placemats
Cons
Might easily catch lint and hair 

HomeWorthy's disposable placemats for baby come with an extra-sticky adhesive strip on each side for a secure grip on any flat surface. Every single mat is designed with bright and colorful cartoon prints that are sure to make mealtimes even more engaging for your child. These disposable placemats for babies are also a great way to keep your loved ones safe and clean in unhygienic environments and protect them from severe allergies.
Pros
BPA-free
Toxin-free
PVC-free
Individually folded in compact pouches
Pack of 40 mats in 3 designs
Cons
Peeling off the adhesive might be a bit tricky.

Made of food-grade polypropylene, KIBAGA's placemats for kids can help with increasing their attention span and general knowledge as they feature educational elements. Various fun games related to numbers and vocabulary will work your child's brain and keep them glued to the seat during meals. The product uses an anti-slip coating to secure the food on your table and control the level of mess your little one can make. When it's time for cleaning up, you can just wipe the kids' placemats with a damp washcloth and make them look as good as new.
Pros
Set of 4 mats
BPA-free
Boosts creativity
Lightweight
Portable
Cons
Might not be scratch-resistant 

UpwardBaby's children's placemat uses an innovative suction technology that attaches to any table style and keeps mealtimes tidy and enjoyable. Made with 100% safe silicone, the mats feature a catch tray around the edge to intercept any food that happens to spill, saving your toddler's pretty clothes from temporary ruin. With this handy and cleverly designed placemat, you will never have to dread going out to dine with your babies. It's slightly thicker than most mats but flexible enough to fold and carry wherever you go.
Pros
Dishwasher-safe
Heat-resistant
Microwave-safe
Phthalate-free
Lead-free
Wrapping band included
Cons
Some may find it to be slightly heavy. 

What sets these placemats for babies apart is the capacity to make both mealtime and playtime super-convenient. They have a powerful suction cup embedded in every corner that creates a tight seal. Sticking cleanly onto smooth surfaces, the mat features tethers with 'squiggles' that absorb energy when the corners are pulled. The end of the tethers have holes that can fit your baby's toys, while the ball end can easily hold a sippy cup handle to keep the little one amused. That's not all! The placemat for babies can also be attached to windows and help speed up their development process through engrossing play.
Pros
FDA-approved
BPA-free
Phthalate-free
Versatile
Packing sleeve included
Available in 10 colors
Cons
Might have a slight chemical smell 

QPIX Digital's unique and adorable cloud-shaped placemat features raised edges to contain food crumbs or spills away from your table and your toddler's clothes. It is incredibly soft and waterproof, which makes it a breeze to clean after every meal. You can also put it in the dishwasher without any fear of the color fading away. As the placemat is versatile, you can even use it as a hot plate or coaster to serve beverages on multiple occasions. Since it's eco-friendly and reusable, you don't have to deal with the hassle of replacing it after every other meal.
Pros
Lightweight
Rollable
Non-slip
Resistant to heat
Portable placemat
Available in 2 colors
Cons
Might attract dust easily 

Want to give your baby an eating space that's 100% safe and hygienic? These UpwardBaby mats might end up exceeding your expectations. The silicone-crafted placemat is constructed with a flexible material that's durable and has a long lifespan. A hanging loop on the left side makes it ideal for easy drying, while the attached suction bottom keeps the mat glued to most flat surfaces. For cleaner lunchtimes, these silicone placemats include raised edges that catch accidental spills. The pack of 3 will keep your baby happy and mess-free whether you're home, in a restaurant, or on the go!
Pros
Doesn't contain PVC
Super-lightweight
BPA and BPS-free
No LED or phthalates
3 times thicker than other mats
Cons

These food-safe silicone placemats for children from ANDYKEN aren't just cute, but they're also highly practical. With a hanging loop that lets you store and dry them conveniently and a drop catcher that prevents messes, the mat will make every mealtime delightful for you and your kid. Its overflow prevention design keeps surfaces and babies clean as they enjoy their meal, while the non-slip rear prevents it from skidding around. Easy to clean and carry around in your bag for your travels, this is the ideal choice for families that travel a lot.
Pros
Flexible
Dishwasher-safe
Built-in scoop
Lead-free
Phthalate-free
Available in 4 colors
Cons
Some might find it to be small. 

Featuring a Montessori-inspired design, EzrAllora's baby placemats will help your child develop individual eating skills and make mealtime enjoyable. They're embedded with a non-fade bright print that lasts a long time, along with holes on diagonal edges for easier hanging and storage. Eco-friendly and free of any smell, this placemat for kids is easy to roll up and comfortable to travel around with. For extra fun playtimes, you can even let your toddler draw on the mats with washable markers.
Pros
Freezer-safe
Non-toxic
Dishwasher-safe
Oven and microwave-friendly
Free of BPA, phthalates, and lead
Available in 5 colors
Cons
The suction might be slightly weak. 

These brightly-colored toddlers' placemats are divided into 4 neat sections that form an owl's shape and compartmentalizes the baby's food, eliminating the need for a separate plate. The soft silicone is easy to fold and stow away in the baby-stuff drawer, while the stain-resistant material refuses to absorb flavors and lets you wipe clean after every dinner party. Crafted with an anti-slip surface, you can be sure the placemat for kids isn't going anywhere, no matter how many tantrums your toddler throws.
Pros
Lightweight
Dishwasher-safe
Microwave-safe
Oven-safe
Protruding edges
Cons
Some may find the suction to be weak. 

Moonkie's placemats for small tables will perfectly fit your child's highchair trays and protect them against spills, courtesy of the boosted edges. Even if food accidents happen, you can just wipe them away with a washcloth to keep the mat sparkling clean. Soft and flexible, busy moms can carry this travel placemat for baby by rolling or folding it into their totes or diaper bags. For added safety and convenience, this pack of 2 comes with a free pouch.
Pros
Waterproof
BPA and PVC-free
Contains no phthalates
Available in 4 color combinations
Cons

Now that we've seen some of the best placemats for toddlers on the market, let's learn how you can pick the right one for your little baby.
How To Choose The Right Placemats For Toddlers
Generally, placemats for children are made of thin plastic or silicone. While these 2 materials can be reused and cleaned with ease, silicone is better. It offers more anti-skid properties and can be free of toxic chemicals like lead, BPA, or phthalates, which is a safer and kid-friendly option.
If you opt for kids' educational placemats that are made of plastic or contain pictures inside, they might be tougher to clean because you can't soak them in water. Silicone mats may or may not come with fun pictures and designs, but they can be tossed in the dishwasher for easy cleaning. Disposable placemats for kids or silicone ones are the best if you want to avoid cleaning after every meal.
If your toddler is super-messy, you will need to opt for a larger placemat. Also, take into consideration the size of your table or your child's highchair tray. It's best to have the right measurements on hand before making your purchase.
Some placemats have a built-in spill catcher to prevent food and drinks from falling. If your child is just beginning to learn how to eat on their own, this is a great option. Some mats also feature a built-in hook that can be used to hang the placemat dry after cleaning or for storage. Many brands include a pouch to pack and carry the mat with you to the restaurant or on long-distance trips.
Are Toddlers' Placemats Machine Washable? 
Toddlers' placemats can survive 1 to 2 washes in the dishwasher but not the washing machine. Even the former must be limited as it can cause the mat to fall apart due to agitation. Ideally, a wet washcloth is enough to wipe down your kids' placemats after use.
Being a toddler is one of the most adorable stages of a child's life, but it comes laden with messes and spills of all kinds. Parents often have to set aside time to ensure their child finishes meals without getting it all over themselves. Our list of the best placemats for toddlers will give your little one their own makeshift space to dine on while keeping your dinner table cleaner than ever. With a variety of color options available, some mats are disposable and have fun drawings or puzzles to keep kids amused, so they finish their food in one go.
The following two tabs change content below.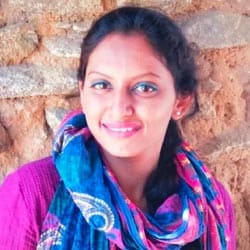 Jessica Albert
Jessica Albert is a passionate writer who seeks to connect with her readers through wit and charm. Her work aims to invoke curiosity and keep the readers engaged through and through. She has prior experience working with magazines and e-commerce establishments as a content marketer and editor. Being a mother herself, she puts all her knowledge into creating content about...
more