Plug-in air fresheners help eliminate unpleasant smells in cars or homes and maintain an agreeable odor. Plug-in air fresheners come in a wide variety of fragrances, designed to work continuously and make your space feel fresh when connected to a power outlet. Moreover, they do not require regular maintenance.
This post lists some of the best plug-in air fresheners that emit strong, soft to sweet fragrances. Browse through the list and pick one that suits your preferences.
5 Best Plugin Air Fresheners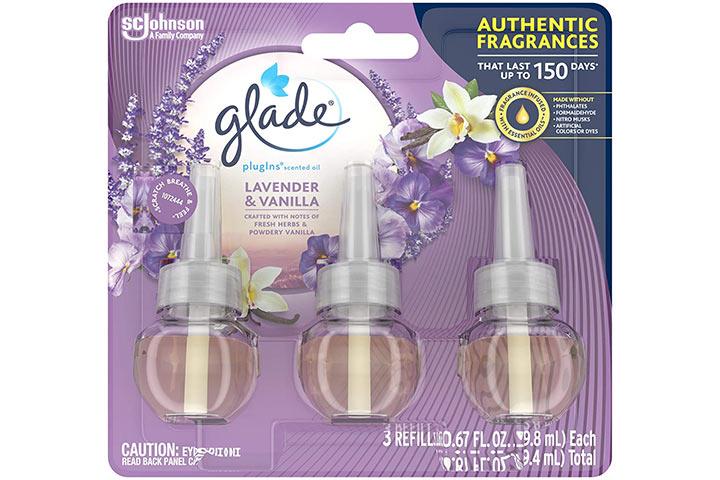 This air freshener has the authentic and soothing aromas of vanilla and lavender. Glade air freshener is an adjustable fragrance warmer that promises regular diffused fragrance for up to 50 days. You can use this plug-in anywhere in the house to make your space feel fresh and lovely. The air freshener is infused with the goodness of essential oils and comes in a set of three refills.
Pros:
Designed for different spaces
Adjustable for vertical and horizontal outlets
Offers the convenience of customizing intensity
Lasts long
Cons:
May not be ideal for a bigger space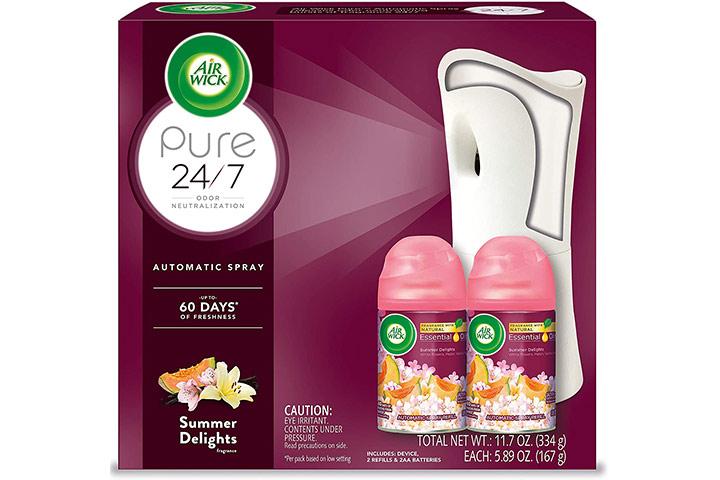 Air Wick promises an exciting aroma that combines white flowers and melon with subtle vanilla notes. This plug-in air freshener includes a diffuser, two refills, and two AA batteries and lasts the longest. Air Wick's air freshener is designed to neutralize the odors and refreshes the spaces, infusing the advantages of natural essential oils.
Pros:
Lasts up to 60 days on low settings
Offers elevated and wide fragrance dispersion
Elegant design to blend in with different decors
Diffuser comes with three different settings
Cons: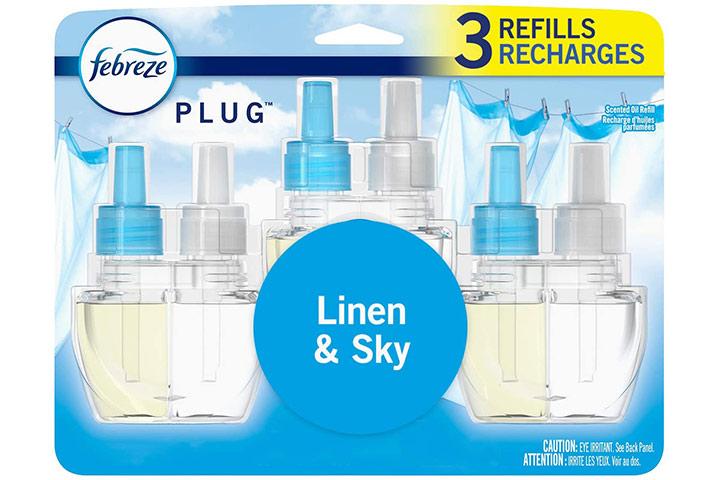 Febreze plug-in air freshener can remove odors instead of simply masking them and leaving a faint fresh smell. All you need to do is plug it into a power outlet and eliminate the unpleasant smell in the living room, bedroom, or kitchen. This is the best electric air freshener for home use and can run for about 1200 hours on low settings.
Pros:
Comes with three refills
Refills are compatible with different Febreze warmers
Easy to use
Has a pleasant smell
Cons:
May not be effective to deal with strong odors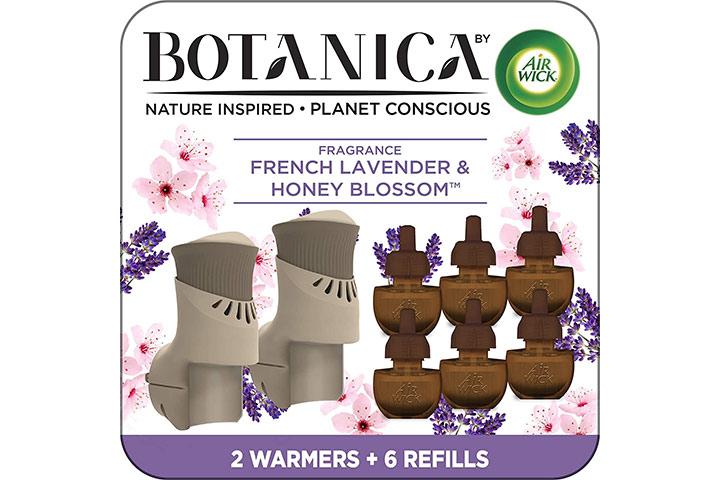 Botanica Room Sprays contain natural essential oils to enhance the smell of your house. The instant aroma makes your home always exude a pleasant and fresh smell. Infused with lavender essential oil and honey blossoms, this is a set of two warmers and two plug-in refills, which are packed in a fully recyclable box. The lavender essential oil in this perfume is responsibly sourced from local farmers in southern France.
Pros:
Free from dyes and phthalates
Completely natural
Not tested on animals
Lasts for up to 60 days on low setting
Cons: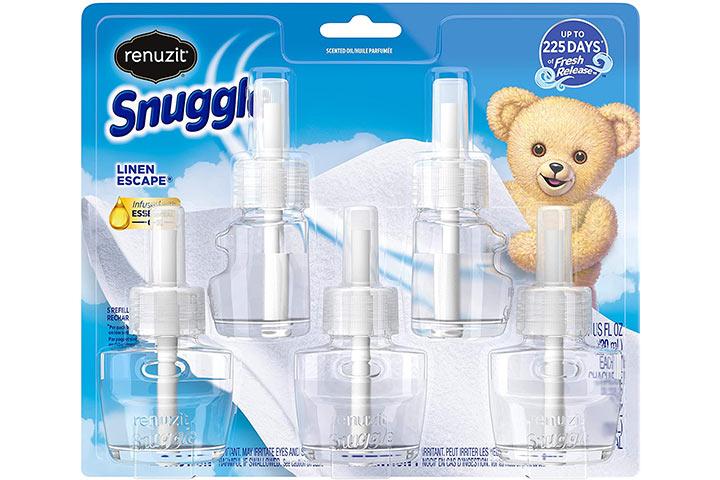 Great to use in any room in your house, this is one of the best plugin air fresheners featuring the aroma of white floral notes with fresh laundry. The air freshener is infused with pure essential oils that promise a soothing scent.
Pros:
Lasts up to 90 days on low setting
Offers long-lasting freshness
Made of essential oils
Makes a great choice for every room in the house
Cons:
May not fit with Air Wick warmers
How To Choose The Best Plugin Air Fresheners?
We have listed below essential features that must be kept in mind while buying plug-in air fresheners or sprays.
Scent: This is the essential feature to check. Always choose your favorite scent that gives a soothing sensation. If possible, choose one with the the aroma of natural essential oils.
Length of the freshener: You must consider buying air fresheners that last longer. Air fresheners for houses that last more than 30 days are considered to be a good choice.
Control settings: The best air fresheners have control settings that can help you set the diffuser according to the size of the room and the intensity of the fragrance.
Refills: Air fresheners that are refillable are always a better choice. You can fill them yourself, or you can purchase refills.
Frequently Asked Questions
1. Do plug-in air fresheners use a lot of electricity?
No. A plug-in air freshener uses approximately 4 Watts, which is not much.
2. Are scented plug-ins a fire hazard?
Though a scented plug-in is not a fire hazard, it can spark a fire if the wiring in the house is faulty.
High-quality air fresheners can make our homes emit a pleasant fragrance and keep them fresh all the time. You can easily choose from the list of the best household fragrance plug-ins shared in this post or choose one based on the understanding of features and the buying guide we have shared.
Recommended Articles: