To power air-powered drills, you will need the best portable air compressors. They are also suitable to power staple guns, air ratchets, and inflate car tires. An air compressor can squeeze air into a tank and generate power by creating pressure. They are safe while working in hazardous places and are lightweight and compact. Here, we have reviewed some portable air compressors that you can consider buying.
Top Products From Our List
11 Best Portable Air Compressors To Buy
Vac Life's Air Compressor can inflate the standard car tires quickly with a standard power outlet of 12V. This portable tire inflator has LED lightsso that you can use it at night or in low light. The 11.9ft power cable is enough to help you work with the front and rear tires. This portable, small air compressor weighs 2.31lb and uses up to 120 watts.
Pros
Multipurpose nozzle helps to deflate the tire fast
Includes additional nozzles for inflating bike, soccer, basketball, and other inflatable items
Auto shut off function
Digital display
Cons
Might become overheated during prolonged use or while inflating a heavy-duty truck tire
Skey's Air Compressor is cordless with a powerful air compressor that can go up to 150PSI. It is faster, quicker, and effective in inflating a leaking tire within seconds. The auto shut-off feature will turn off the system when it achieves the preset pressure limit.
It has an LCD to check the functional status and tire pressure. The air compressor is either powered by a 2200mAh rechargeable lithium battery or a USB power cord. It comes with a 12-foot power cord with three extra nozzles and three adapters.
Pros
Security lock to prevent kids from using it
Small design for easy and convenient portability
ABS plastic and stainless steel built make it durable for prolonged use
Bright LED illuminates in dark space
Nozzle storage to store the nozzles in place
Cons
Cannot inflate large truck tires and might cause overheating
The battery-powered air compressor is compatible with 12V electrical outlets. With a 2.26ft air hose, it can link to a 16.4ft coiled hose. It has a digital display to check the pressure levels and a LED light for inflating in the dark. The package includes a ball-inflation needle, two rubber blow tips, and a carrying case. It is lightweight and has a carrying handle for easy portability. You can also use it to inflate basketballs, footballs, rafts, and plastic floats.
Pros
Noiseless air compressor
Has dual alligator battery clamps
Inflates the tire fully within three minutes
Is durable with a solid metal motor housing
Auto shut off feature
Cons
Air may leak from the hose end if not pressed firmly
Hausbell's Air Compressor is strong, durable, and powerful with 150PSI air compression. It works with a 12V DC and has an LCD with a pressure gauge, and can inflate tires within ten seconds at a 35L/min rate with its 120W high power engine. It has an auto shut off feature that is triggered when the tire reaches the required pressure.
With a 9.8ft long power cord and three extra nozzles, you can easily connect to the front and rear tires conveniently. It weighs 1.8 pounds and uses up to 120 watts. This compressor has a strong and standard outer body with easy connectivity.
Pros
Overheat protection feature
Can inflating sports balls, air mattresses, bike tires, and more
Real-time display shows accurate tire pressure
Built-in LED flashlight allows easy access and convenient use at night
Cons
Cannot inflate large truck tires
This oil-free portable air compressor is extremely convenient and portable. It has a maximum pressure of 150PSI and produces up to 2.6 SCFM at 90PSI for a fast compressor recovery. This portable pancake air compressor has a six-gallon pancake tank with a water drain valve. With its induction motor of 120V, it promises longevity and optimum performance. It will work even in cold weather and with an extension cord. This device is lightweight, weighing about 34 pounds.
Pros
Prevents oil spills and maintenance worries
Automatic thermal overload protection prevents overheating
Has shroud, handles, and console cover for optimum safety and portability
 Cons
Rubberized feet of the compressor can be slippery on some floors
Noisy
Energizer's Portable Electric Air Compressor has a maximum pressure of 120 PSI and can be plugged into a 12V DC cigarette lighter connector. You can connect the hose to the tire and fix the required PSI to start the machine. The metal motor parts make it work effectively in less time.
It is designed for uninterrupted and consistent airflow that protects it from overheating. This high-pressure portable air compressor weighs 4.3 pounds and has a LED light for letting the user operate in the darkness conveniently.
Pros
Compatible with car tires, bike tires, football, basketball, and other inflated items
Strong heat dissipation system
Auto shut off feature
Backlit digital display makes it easier to read pressure levels
 Cons
Short power cord length
LCD may not show accurate pressure reading at all times
Veeape's tire inflator has an automatic shutdown feature to prevent unnecessary damages due to high or low air pressure in the tire. The brand guarantees safety and reliability. It's dual-LED digital pressure gauge shows the actual inflation pressure value on the upper row and standard inflation pressure value below. It works on a 2000mAh Lithium battery with adequate capacity.
 Pros
Over-current, over-voltage, and over-charge protection
Can inflate car tires, bike tires, balls, lawnmowers, etc.
Built-in fan provides good heat dissipation
Compact, lightweight, and portable
Memory function displays the last used pressure value
Cons
Short hose length
Can make noise
The Peztio Cordless Tire Inflator is user-friendly as you can operate it without the electrical power supply. It works on a 2000mAh battery and can be recharged by a USB cable. The auto shut off feature will automatically shut down once it reaches the standard pressure level. It prevents over-inflation or low pressure in a tire. With a maximum pressure of 150 PSI, it takes a maximum of five minutes to inflate a car tire.
Pros
Can inflate tires at the rate of 35L/min
Bright LED light for nighttime use
Additional nozzles for different needs
Can inflate five car tires or 50 basketballs on a full charge
LCD gauge can display pressure in PSI, BAR, KPA & KG/CM²
 Cons
Less powerful
Cannot inflate multiple tires at once
The Astro AI Tire Inflator is built with exceptional quality materials for inflating your tire at the speed of 35L/min in less than five minutes. It is calibrated to display an accurate reading within 1.5% of the tire pressure.
With the LCD screen equipped with a backlight, you can easily read the numbers even in the dark. You can plug it into a 12V power capacity, and it uses up to 120-watts. The compressor includes three additional nozzles to inflate footballs, volleyballs, bicycles, bike tires, air pillows, etc. It weighs 2.2 pounds and has high battery-saving features.
Pros
Overheat protection shuts down the machine after 15 minutes of operation
LED flashlight makes it convenient to use in the darkness
In-line fuse will prevent overloading of the compressor and enhances safety
Auto shut off feature
Ten-foot long cord is compatible with the car cigarette lighter
Cons
Outer body plastic may not be strong enough
Could be noisy
Prow's AC-DC Air Compressor has two cables, A 12V one for your car and the 110V one for your home electrical outlet. The two adapters can inflate other accessories apart from car tires with its strong 120-watt motor. They use maximum pressure of 35PSI to inflate tires within five minutes. The backlit digital gauge can automatically switch off when the optimal and preset pressure values are reached. It can fill a standard car or small truck tire quickly up to 70 PSI and inflate bike tires up to 90 PSI.
 Pros
Overheat protection shuts off the machine after prolonged use
Built-in LED flashlight for using it at night and emergencies
Can inflate cars, SUVs, bicycles, air pillows, cushions, and mattresses
Includes extra nozzles for different purposes
 Cons
Cannot inflate heavy-duty truck tires
Autlead's Air Compressor is highly efficient with a direct drive motor of 1.43 CFM inflating speed. With high calibration, it can inflate the exact value of air into the tire. It can work for 30 minutes with less than 35 PSI with its hyper cooling system. Designed to carry around easily, this inflator can fill your bike tires, bicycles, air pillows, sleeping bags, etc. It has a power cord of 12V that draws up to 120watt.
Pros
Digital gauge with LED display for checking accurate air pressure
Quick inflation
Durable and reliable air compressor
Auto shut off feature
Cons
How To Choose The Right Portable Air Compressor?
Here are a few factors to consider before purchasing a portable air compressor.
Power: The more powerful your air compressor will be, the quicker it will fill the tires. The power is calculated in horsepower, and it affects the maximum pressure the compressor can make.
Maximum pressure: Different air compressors have different maximum pressures calculated in pounds per square inch or PSI. The compressors can have a maximum of 120PSI, 150 PSI,or 180 PSI, depending on the devices.
Tank volume: The tank volume will determine the amount of compressed air the tank can hold andthe number of times it can run. Around four to five gallons of tank volume should be sufficient for normal and regular usage.
Weight: A portable tire inflator should be lightweight to be portable. It should be designed for your convenience.
Frequently Asked Questions
1. How much air pressure do you need in a portable air compressor?
It depends on the purpose of using the compressor. The air pressure your compressor can hold should be equal to the tire pressure mentioned near the inflation valve for inflating tires.
2. Can I add a tank to a tankless air compressor?
Yes, you can. Adding a tank with a tankless tire inflator will lead to consistent airflow averting any loss of pressure.
Portable air compressors are a vital investment for your home and your vehicle. They ensure to inflate the vehicle tires whenever they need to visit the gas station. With various models available, featuring additional features, there are options for every requirement. We hope the above list and the buying guide will help you buy the efficient model.

Recommended Articles:
The following two tabs change content below.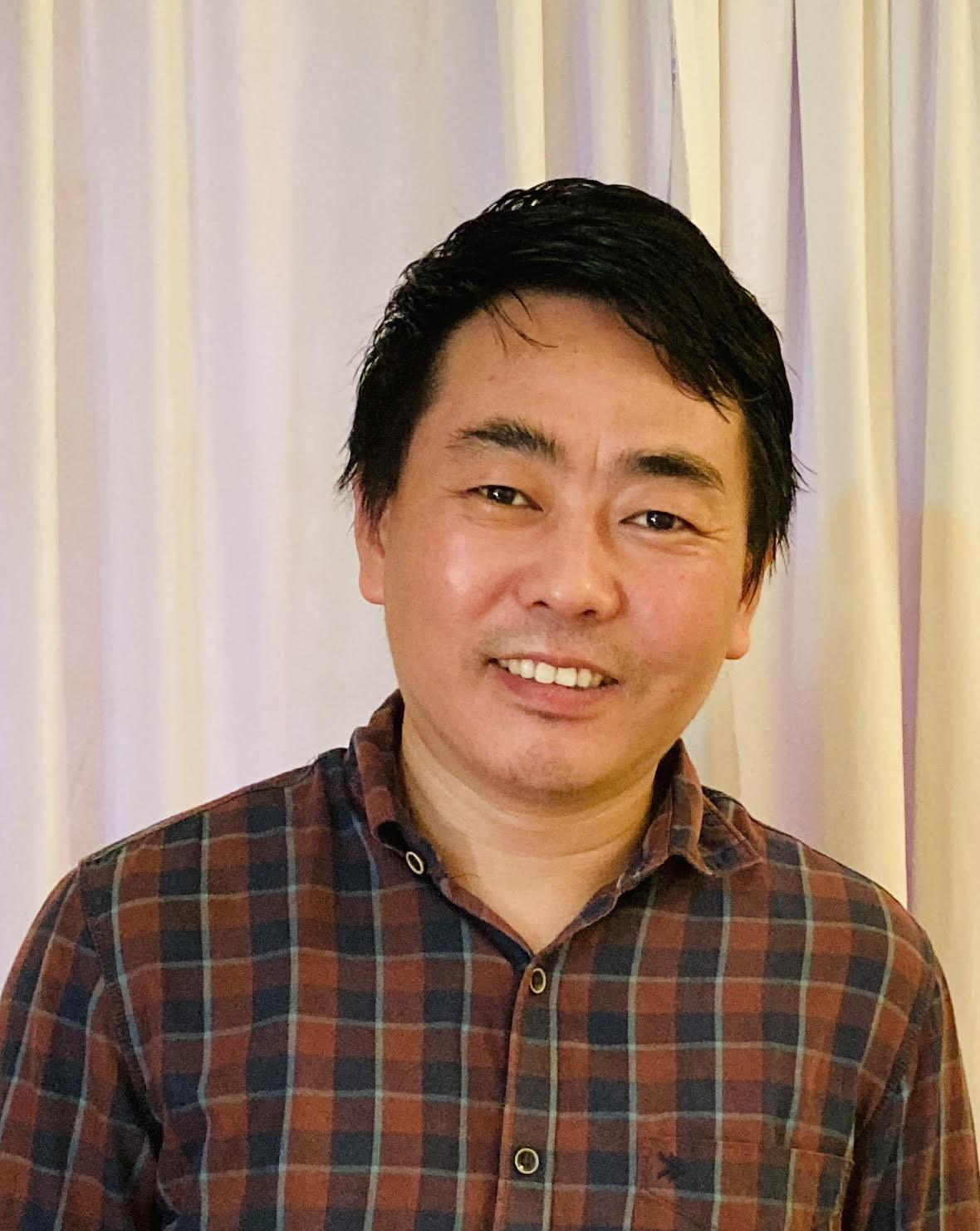 Wedetso Chirhah
Wedetso Chirhah holds a masters degree in English Literature. He had written content for more than 15 B2B websites and edited school books before joining MomJunction as an editor. Wedetso ensures the articles meet the highest editorial standards. He enjoys making content understandable and relatable to readers, and he is a big fan of the versatile em dash. He also...
more