The best portable cribs are ideal if you travel with your baby frequently or require a second crib to carry around easily. A portable crib is smaller than a standard crib and is designed to be lightweight and compact. It keeps the baby comfortable while you're on the go or staying at a friend's place for the night.
Read on to learn about some portable cribs, their features, and some safety measures to keep in your mind when using them.
Safety Measures To Take While Using A Portable Crib
 Although a portable crib for babies is compact and easy to carry, certain measures must be followed for the baby's safety. 
Never leave your baby unsupervised inside the portable crib.
Do not use a portable crib for children who weigh more than 30lb and are taller than 34in.
Make sure the portable baby crib is designed complying with the safety rules.
Do not put pillows, stuffed toys, etc. inside the crib as they may suffocate the baby.
Always wash the mattress and sheets of the crib.
Top Products From Our List
11 Best Portable Cribs
The MiClassic portable crib is stationary but also rocks smoothly to soothe the baby. With a one-second open and fold system, this crib is easy to store or transport. The bassinet edges and corners are covered with soft padding for safety, while a mesh surrounds it for circulation of air and easy interaction with the baby.
The portable crib's base is sturdy, and the legs contain retrievable pegs that give a soothing rocking motion to the crib. It complies with the CPSIA safety standards and is available in crystal and grey colors.
Features 
Easy open-and-fold system
All around mesh fabric for breathability
Pegs for smooth rocking movements
Carry bag included
Dual modes—stationary and rocking
 This portable crib comes with a unique height-adjusting feature and can be used as a crib and portable playard. It is recommended for newborns and babies weighing up to 15lb. The portable and foldable crib is designed to be 20% smaller in size than the traditional cribs, making it compact to fit beside your bed for co-sleeping.
The crib comes with an all-around mesh design for maximum visibility and ventilation for the baby. The canopy, with toys and the caster wheels, makes it one of the best portable cribs.
Features 
Foldable and portable design
Multipurpose crib also works as a playpen
Caster wheels for easy mobility
Carry bag included
Mesh on the side for better ventilation
Canopy with soft toys
If you often need to travel with your baby or are looking for a portable crib to lay your child out in the backyard, try the Guava Family tree Lotus travel crib. Its lightweight and portable design makes it ideal for traveling. This crib can be used to sleep and play for babies from zero to three years old.
The crib edges have smooth padding to keep your baby safe, while the crib's body is made of mesh fabric for ventilation and ease of supervision. This portable crib comes with a thick and soft foam mattress to let your baby sleep or play comfortably. The dimensions of this crib are 42 x 32 x 25in. 
Features 
Lightweight and portable
Easy to assemble and dismantle
Comes with a portable carrying backpack
All-round mesh fabric for ventilation
Side zipper door for ease of supervision
Baby Bjorn travel crib is lightweight and portable and comes with a foldable design that makes it easy to set up. It is suitable for newborns to babies aged three years. The crib's body is made of mesh fabric that helps in air circulation and easy supervision of the baby. It comes with a soft and comfy mattress that is washable to keep the crib clean and hygienic. You can choose from the three different colors available.
Features 
Lightweight
Foldable design
Easy to set up
Comes with a carry-on bag
Mesh fabric for ventilation
Mattress included
Machine-washable fabric
Made of a solid Birchwood frame, this portable crib can be converted into a playpen and a changing station with ease. The crib measures 41 x 26 x 40in and can bear up to 35lb of weight. The caster wheels on all four legs help move this crib with ease. You can easily fold this crib flat for convenient storage.
The Dream On Me crib has hinged stationary back rails and hooded safety wheels for the safety of babies. You can choose from five different colors to suit your nursery.
Features 
Multipurpose
Folds flat for easy storage
Lightweight and portable
Crib mattress and assembly tools included
Caster wheels for easy movement
Rail system for safety
If you have a space constraint, then go for this mini crib from Babyletto. Measuring 37.6 x 23.5in, this foldable and lightweight crib is built for urban nurseries. This can be used in place of a bassinet as it is suitable for newborns to babies aged above 18 months.
The crib has a low profile and can also be adjusted to two positions to suit the growing baby's needs. The crib's body is made of solid New Zealand pine wood, and the mattress included is TSCA compliant, which makes this a safe crib for your little one. The railing system provides ventilation and safety for the baby.
Features 
Stylish design and compact size
Caster wheels for easy mobility
Crib mattress included
Adjustable mattress height
Smooth finish with non-toxic paint
Foldable design
Comes in seven colors
The nursery crib set from Giantex is lightweight and portable, making it ideal for travel. This crib can be folded and carried in a bag with ease. It is made of lightweight yet sturdy material that ensures comfort and safety for your baby. The mesh windows on the side help in proper air circulation and visibility and allow easy access through the zippers.
It also features a diaper place, a side pocket, two wheels for moving, and an eye-catching rack with star-shaped toys to keep the baby engaged. You can choose from the four colors available.
Features
Foldable design
Diaper changer and storage pocket included
Lockable caster wheels for easy mobility
Zippered mesh windows for ventilation and interaction
Star hanging toys for engagement
Babies outgrow their cribs and other nursery furniture soon, so it makes sense to buy multipurpose items that can be used during the later years too. The KoolerThings portable crib can be used as a crib, playpen, and a bedside sleeper. With five gear adjustments for height, this portable folding crib can easily fit your bedside.
The all-around mesh design helps in proper air circulation, and the zippers on the windows allow easy access to your baby. The body of this portable baby crib can be folded to fit into a carry bag.
Features 
Lightweight and foldable design
Can be used as a playpen and bedside sleeper
Mesh windows for easy access and air circulation
Built-in wheels with brakes
Mattress and carry bag included
Safety belt to secure the crib to the bed
Can be adjusted to five different heights
With a Green guard gold safety certification, this mini crib from Da Vinci is tested for chemicals and safety standards. The compact crib with foldable design is ideal for small places. It comes with rolling wheels for portability.
This versatile crib can be converted to a daybed and a mini crib with a conversion tool kit that is sold separately. Also, the mattress position can be changed to accommodate the changing needs of your growing baby. It is available with a mattress and without it and in grey and white.
 Features 
Lightweight and compact
Foldable design
Four adjustable mattress positions
Built-in wheels with breaks
Can be converted into a twin and a daybed
Greenguard gold certified
The Baby Joy foldable crib is made of aluminum, iron tubes, and mesh cloth. It comes in a ready-to-use design and needs no assembly. You can easily close this with one click and pack it into a portable carry bag that is included. It comes with a soft and comfy mattress for your baby to sleep comfortably.
The mesh cloth design with zipper windows helps in air circulation and better visibility. The cloth and the mattress can be removed and washed to keep the crib clean and hygienic. It comes in black and white colors.
 Features 
Foldable and portable design
Sturdy construction
Grows with your baby
Mesh cloth and a zipper door
Removable and washable mesh cloth and mattress
Includes a portable carry bag
This portable crib for infants is lightweight, easy to set up, and compact enough to fit in the overhead compartment of an airplane. Now, you can give your baby the comfort of sleeping in a crib, even while traveling. The Phil & Teds crib is multifunctional and can convert into a cot, crib, or playpen.
The crib's edges and corners come with smooth, padded fabric, while the body is covered with breathable mesh fabric for better visibility. The mesh fabric comes with a zip on one side to let your baby easily move in and out of the crib. It is recommended for babies aged zero to three years and weighing about 7lb.
Features 
Easy and quick to set up
Portable and lightweight
Foldable design
Zippered mesh covering for easy accessibility and proper air circulation
Sturdy support bars
Carry-on bag included
How To Choose The Right Portable Crib?
A portable crib should have certain characteristics to fulfill its purpose. Here are a few points to consider while buying one.
Weight: The primary purpose of buying a portable crib is to carry it with ease, so you must look for a lightweight option. The crib should be easy to carry with one hand because your hands can be pretty full with a baby.
Compact design: Usually, a portable crib is used as a second crib or to carry along during traveling. So, it should be as compact as possible to fit even in tiny hotel rooms. Choose a crib that has a small frame and can fit in any corner.
[ Read : Babyhug Kelly Wooden Cot ]
Assembling and dismantling: Another important aspect of a portable crib is how easily you can set up or dismantle it. It is best to choose a crib that requires minimal assembly and can be disassembled in a jiffy.
Safety: A crib is a sleeping spot for your precious little one, so it is important to choose a crib with all the safety features. Look at things like soft padding for the edges, smooth corners, a sturdy base, and a breathable mesh covering. 
A portable crib can give your baby the comfort of sleeping at home while traveling or visiting your parent's place. However, look for safety and portability while buying a portable crib as it needs to be strong enough to keep your baby safe and sound.

Recommended Articles
The following two tabs change content below.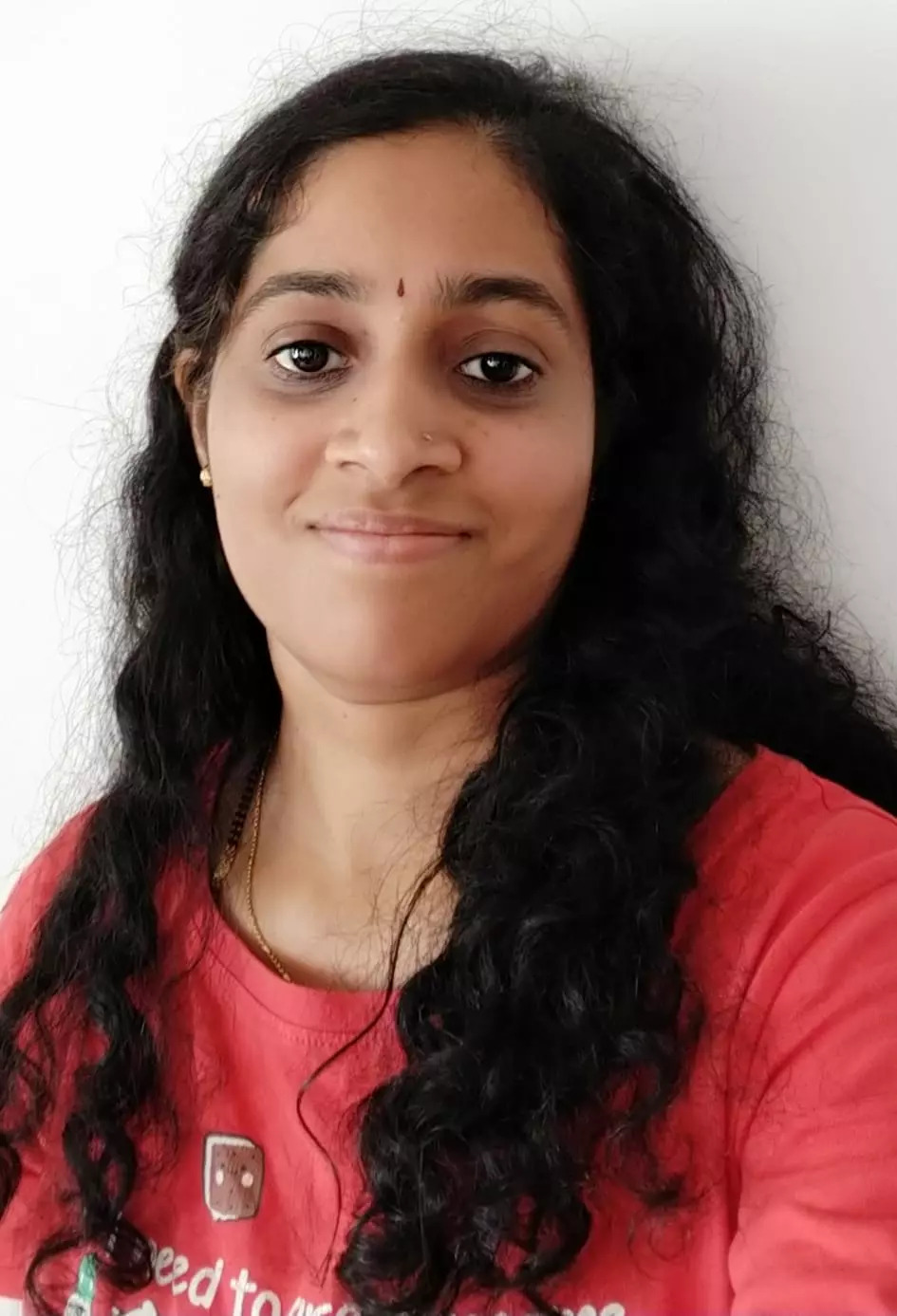 Vibha Navarathna
Vibha is a coder turned content writer. She holds a Masters degree in Computer Applications and a certificate in 'Introduction To Child Psychology'. Her passion for writing fresh and informative content made her a full-time writer. Holding certifications in content writing and creative writing, she writes on electronics and baby products for MomJunction. Apart from work, Vibha is found reading...
more