In today's time, almost everything, from a candy to car, can be bought sitting at home. But there are still certain things that require getting up, leaving your home and collecting all the requisite information before you indulge into it wholeheartedly. Taking the first step for your child's education is one of those things. Once you realize that your child is at the stage of entering pre-schooling, it is your task to find the best school. Pre-schooling is very important for a child to acquire a solid foundation for a bright future.
10 Best Pre/ Play Schools In Coimbatore:
While there are innumerable preschools in the city as of today, there are some preschools that are atop the rest. If you are living in and around Coimbatore and in search of a suitable preschool for your toddler, here is a list of play schools in Coimbatore to make your life much easier.
1. 3c's Sree Foundation Play School (Saibaba Colony):
The Preschool Offers:
Provides proper training to students to enhance their self confidence and creative ability.
Staff is trained to understand child's psychology in a better way.
2. Fairy Toddlers Play School & Child Care (Ramanathapuram):
The Preschool Offers:
Provides a caring environment for every child.
Enhances confidence and self esteem of their students with various activities that are present in their curriculum.
They have day care centers with the timing of 9.30 am -12.30 pm.
3. Eurotoddlers (Vadavalli):
The Preschool Offers:
Holds a good reputation and experience.
Well trained and professional nursery teachers for all subjects.
Services include Playschools, Pre School, Play School, Kinder Garden, and Montessori Summer Camps.
Good infrastructure.
4. Akshara Fun School (R S Puram):
The Preschool Offers:
Provides programs and activities where children are taught to deal with real life problems and activities.
School's curriculum is focused on spiritual development of the student.
Facilities, such as a home like ambience and a good infrastructure, make toddlers more comfortable
5. Baba Toddlers International ( D B Road):
The Preschool Offers:
Special attention to teach moral science and general ethics.
Good infrastructure with all necessary facilities like fully air conditioned rooms, proper power back up, clean drinking water, etc.
Audio video room, toy room, auditorium, and play ground.
6. Early World Play School (Kuniamuthur):
The Preschool Offers:
Technologically advanced classroom and well trained teachers.
Vast play area.
Proper hygienic drinking water supply.
A good power back up.
Transport facility could be availed.
7. Fairy Toddlers Playschool & Child Care (Ramanathapuram):
The Preschool Offers:
Small groups of toddlers appointed to each teacher.
Medical help is always available for hostel/day boarding dwellers.
Efficiently trained teaching staff.
Creativity and arts workshops are held occasionally.
Children are nurtured both mentally and physically.
8. Future Toddlers (Vadavalli):
The Preschool Offers:
Provides day boarding facility.
Transport facility could be availed.
Well air conditioned rooms.
Offers sport, art, music, dance and other activity training.
Special attention is given to basic learning of students.
9. Hello Toddlers (5th Street Extension, Tatabad):
The Preschool Offers:
Well trained teachers and staff.
Offers extracurricular activities training.
Children friendly and homely infrastructure.
Big playrooms.
All basic facilities are present for the well being of students.
10. Keen Toddler Fun School (Balaji Nagar):
The Preschool Offers:
Focuses on increasing learning ability of the toddlers.
Possesses indoor and outdoor activities as a part of their curriculum.
Good care is taken for child's safety.
Day boarding facility is also available.
Hope this would now make your job easier in choosing the best best play school in Coimbatore. However, it is always advisable to go to the school personally to check out the ambiances and facilities. Feel free to share your experiences and views on our list of play schools in Coimbatore with us. We would love to see your responses.
Disclaimer: "The list of schools has been taken from various surveys done by third-party print and online publications. MomJunction was not involved in the surveys nor it has any business partnerships with the schools covered in the list. This post is not an endorsement of the schools and parents' discretion is advised in selecting a school."
Recommended Articles:
The following two tabs change content below.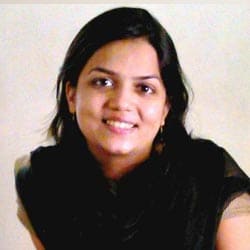 Manjiri Kochrekar
Manjiri is a freelance writer with experience in writing on a wide range of topics, including travel, education, yoga, and children's activities, fun and learning. She is passionate about creative writing and loves to put her thoughts into words. Manjiri excels in breaking down complex information, ideas and aspects of life into simpler elements for an easy read.