Pre-schooling is a child's first exposure to a formal learning environment. Many researches show that pre-schooling plays a crucial role in a child's early development. Therefore, it is also crucial to decide on a right preschool that best suits your child. With numerous billboards floating around in the city, it is indeed an arduous task to narrow down to one.
Top 10 Pre / Play Schools In Gurgaon:

Pre-school experiences can bring a lifelong impact on your child. Are you a parent based in Gurgaon and looking out for a suitable pre-school for your precious one? Then, you cannot afford to skip the information below.
Here we have compiled a list of 10 pre-play schools rated high by various educational websites and personal reviews by parents in various forums or in person. We hope this helps your filtering process.
Please note that the pre-playschools in Gurgaon are listed in random order and the order does not indicate preference or popularity.
1. Pallavan (Sohna Road):

It was founded in 2001. The school offers an experiential and cognitive learning environment.
The Preschool Offers:

Curriculum based on Playway and Montessori methodology.
Teacher student ratio of 1:8
In-take is from 2 years.
Huge campus with gardens, sand-pit equipped with tiny toys and amphi-theater.
Various interesting areas like the story corner, the cooking areas, reading room, art corner and the role-play center.
Access to weekly progress report through school website.
Admission to special needs children.
2. The Shri Ram Early Years (Sohna Road):

It was established in April 2010 and was promoted by the Shri Educare Ltd (SEL). The school boasts a rich legacy of setting up many reputed educational institutions in the city.
The Preschool Offers:

Curriculum provides interactive and fun learning.
Teacher student ratio of 1:10
In-take is from 2 years.
School buses fitted with GPS systems.
Bright, colorful and well equipped air-conditioned classrooms.
State of the art teaching aids and a discovery room.
A play pen with swings, see saw, slides and other play equipment.
Liberty to children to choose to work on activities such as playing with blocks, drawing or coloring, playing with dough and exploring the discovery room.
[ Read : How To Teach Toddlers To Write ]
3. Modern Montessori International (DLF Phase 1):

Founded in 2005, the school is part of a global based private education organization. It has over 100 preschools in London, Singapore, Malaysia, Thailand, Indonesia, Vietnam, Hong Kong, India, Sri Lanka, the UAE, Egypt, Kenya and Nigeria.
The Preschool Offers:

Curriculum based on Montessori methodology.
Teacher student ratio of 1:8
In-take is from 1.5 years.
Bright, air-conditioned classrooms with several child-centric materials.
Library, auditorium, audio-visual room, activity room, conference hall and cafeteria which serves wholesome and well-balanced food.
A doctor on call for emergencies.
An indoor play area, an outdoor play area and a splash pool.
Transport and day care facility.
4. Pumpkin House (Sushant Lok):

Founded in 2003, this preschool in Gurgaon is supported by a team of eminent personalities from the field of education.
The Preschool Offers:

Curriculum based on Playway methodology.
Teacher student ratio of 1:13
In-take age is from 1 year.
Bright, colorful and air-conditioned classrooms.
A doll room, activity room, dining room, plays pen and swimming pool.
Fun activities like singing, puppetry, storytelling, drama, music, story time, yoga, art and craft.
Transportation, day care and field trips.
On call doctor, trained dietician and cartoonist.
[ Read : Is Your Child Ready For Kindergarten ]
5. iBambini Preschool (Sushant Lok):

iBambini, established in 2003, is the first school in India to introduce the Reggio Emilia approach.
The Preschool Offers:

Curriculum based on Reggio Emilia methodology.
In-take is from 1.5 years.
An acre of landscaped greenery.
Air conditioned colorful classrooms, an amphitheater, resource room, discovery room, an audio visual section and a music space.
Outdoor area with a splash pool, play area with slides, swings, tunnels, balancing beam and a sand pit along with a tree house, huge tunnels and jungle gym.
100% power backup.
Library, transportation and day care.
6. Shikshantar (South City 1):

Founded in 2002, Shikshantar was promoted by Unitech, a reputed multinational company.
The Preschool Offers:

Curriculum based on the principle of integrated education aims at the physical, social, emotional and cognitive development of the children.
Teacher student ratio of 1:8
1.2 acres of land and playgroup, nursery and kindergarten, activity rooms, an activity hub, a pre-primary library, and a playground.
Caters to children with special needs.
Programs from playschool to 12th grade.
[ Read : Emotional Development In Early Childhood ]
7. IDiscoveri XSEED Preschool (Sector 46):

Established in 2007, the school is a member of the well-known chain of iDiscoveri XSEED preschools. It has nurtured more than 700 children.
The Preschool Offers:

Curriculum based on Montessori methodology.
Teacher student ratio of 1:10
Offers bright and colorful classrooms with child size furniture, an activity room a music and dance room.
An outdoor area comprising a sand pit, play pen with various plays equipment and a splash pool.
8. Pathways Early Years (Sector 49):

Part of the Pathways Early Years chain of preschools was founded in 2003. It is an ISO 9001 certified institution.
The Preschool Offers:

Curriculum applies the Multiple Intelligences approach developed by Dr Howard Gardner from Harvard University.
Teacherm student ratio of 1:8
In-take is from 1 year.
Fully air conditioned classrooms, a well stocked library, activity room, an indoor play area and outdoor play area.
Transportation and day care.
[ Read : Advantages Of Preschool ]
9. Intellitots Early Learning Centre:

The institute was founded 6 years ago. It is driven by a dedicated team of educationists and professionals from IIT, IIM, and INSEAD. This pre school in Gurgaon provides an enriching environment for the child.
The Preschool Offers:

Curriculum that combines social, emotional, academic and cognitive experiences.
Brain Targeted Teaching Model in partnership with Dr. Mariale Hardiman of John Hopkins University.
Teacher student ratio of 1:7
In-take is from 2 years.
Day care program for babies (6 months onwards).
Air-conditioned classrooms and well stocked library.
Live classrooms with colors and music, and with specialized and internationally trained staff for musical drama, storytelling, baby yoga and phonics instruction.
10. Amiown The Caring Pre-School:

Last but not the least, this is another best preschool in Gurgaon, started in 2005 by promoters of the Amity group.
The Preschool Offers:

Curriculum based on Montessori and the Reggio Emillia methodology.
Workshops for parents.
Classrooms that are designed in strict consultations and guidelines with the experts.
Homely, safe, secure and enriching learning environment.
Outdoor play area and indoor play equipments.
Arts, crafts, coloring, dance and music.
Transportation facility.
[ Read : Fun Activities For Toddlers ]
We hope you enjoyed reading this article and the information proves helpful in your school hunt. Always remember that facilities, quality, etc., would vary from center to center. We would advise parents to pay a personal visit to the schools before making a final decision.
Good luck and happy learning to your little one! We would appreciate you sharing experience with us.
Disclaimer: "The list of schools has been taken from various surveys done by third-party print and online publications. MomJunction was not involved in the surveys nor it has any business partnerships with the schools covered in the list. This post is not an endorsement of the schools and parents' discretion is advised in selecting a school."
Recommended Articles:
The following two tabs change content below.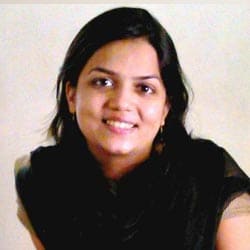 Manjiri Kochrekar
Manjiri is a freelance writer with experience in writing on a wide range of topics, including travel, education, yoga, and children's activities, fun and learning. She is passionate about creative writing and loves to put her thoughts into words. Manjiri excels in breaking down complex information, ideas and aspects of life into simpler elements for an easy read.