Today, pre-schooling has become a necessity rather than an option, unlike a couple of decades ago.
Apart from helping develop the social, emotional, intellectual and motor skills of your child, it also provides the very first "structured setting" for them to interact and learn. A good pre-school helps nurture your child's curiosity and inculcates pre-literacy skills.
Top 10 Pre/Play Schools In Mumbai:
If you are a parent based in Mumbai and looking for a suitable preschool for your precious one, here is a list of top 10 pre-schools based in Mumbai. These have been listed according to the rankings given by educationworld.in, that reviews and rates schools across the country. We hope this helps, ease your school hunting process.
1. Kangaroo Kids (Bandra):
The first branch of this preschool chain was established in 1993.
There are over 80 schools across different cities in India, along with centers in Dubai and Maldives.
Website: www.kkel.com
Email: palihill@kangarookids.co.in
Phone: 022 26487327 / 26043531
Address: Row House #5, Chetak Co-operative Hsg. Soc. Ltd., Pali Hill,Bandra(W), Mumbai – 400 050
Admits gifted, differently-abled and self-paced learners.
The Preschool Offers:
Curriculum based on active and experiential learning.
Teacher-child ratio of 1:8.
In-take age: one year and six months.
Hands-on learning in a fun-filled environment.
Mother-toddler interactive program.
State-of-the-art modern facilities.
Outdoor play area equipped with a variety of toys, slides, seesaws, sand pit, dollhouse, etc.
Indoor area equipped with audio-visual room, library and brain development zones.
Extracurricular activities such as yoga, pottery, clay modeling, ceramic glazing, art and dance classes.
[ Read: Advantages Of Preschool ]
2. Podar Jumbo Kids (Bandra):
Promoted by the Podar Education Group (established in 1927), which boasts of 100+ institutions in India varying from pre-schooling to secondary education.
Website: www.jumbokids.com
Email: pjkplusib@podar.org
Phone: 7506735434
Address: Mangal Kunj CHS Limited, 36th Cross Road, Near National College, Bandra(West), Mumbai – 400050
The Preschool Offers:
Curriculum based on a combination of Montessori, Playway, Reggio Emilia, etc.
Teacher-child ratio of 1:15.
In-take age of two years.
Unique 'Kiducation' to promote physical, emotional, social, emotional, language and intellectual development in the child.
AnnualeEvents such as nature hunt, Azaadi celebration, papa ko chipko, Gandhi Jayanti, puppet show, etc.
In-house Puppet Theater, well stocked library, sandpit, swimming pool, audio-visual teaching aids, etc.
Daycare facility, field trips and transportation.
3. Besant Montessori School (Juhu):
The Preschool Offers:
Curriculum based on Montessori methodology.
Teacher-child ratio of 1:15.
In-take age of two years and six months.
Sports such as basketball, chess, tennis.
Activities such as music and art classes.
Well-ventilated, spacious classrooms with the latest equipment, well-stocked library and a play area.
[ Read: How To Teach Toddlers To Write ]
4. Harmony Montessori (Santacruz):
The Preschool Offers:
Curriculum based on Montessori methodology.
Teacher-student ratio of 1:10.
Principles of integral education founded by Sri Aurobindo and the Mother of the Pondicherry Ashram.
Functions to allow children to develop independence in all areas.
A spacious environment which facilitates free movement and activity.
Library and air-conditioned classrooms.
An outside play area which includes slides, trampoline, sandbox, etc.
Extracurricular activities include dance, yoga, art and exposure to music.
5. West Wind (Gamdevi):
The school was founded in 1947 by a group of five women aiming to provide well-rounded education, addressing the intellectual and emotional well-being of a child.
Website: www.westwindschool.org
Email: westwindschool@gmail.com
Mobile: +91- 9811117807
Address: Gr Floor, Singh House, 22 Vachha Gandhi Road, Gamdevi, Mumbai 400 007
The Preschool Offers:
Curriculum based on Montessori, Playway and Reggio Emilia.
Teacher-child ratio of 2:15.
Variety of activities such as music, exercise, art and craft, yoga and physical training along with formal education.
Special guest session delivered by artists and professionals from fields such as music, dance and drama.
Field trips, annual sports day, daycare, play area, etc.
6. Leapbridge International Preschool (Sion):
Conceived and promoted by Navneet Education (a Gala Family Enterprise), which focuses on education and children books publishing, stationery products and eLearning services.
Website: www.leapbridge.com
Email: knowledge@leapbridge.com
Phone: 022-2409 6260
Address: Plot No. 17A, Flank Road, Udyog Nagar, Near Shanmukhananda Auditorium, Sion(W), Mumbai – 400022
Admission process begins in the month of December and closes by the end of January.
The Preschool Offers:
Curriculum based on Playway and Montessori methodology.
Teacher-child ratio of 1:15.
In-take age of one year and six months.
Clean and colorful premises and spacious play areas.
7. Alpha Kids (Andheri):
Website: alphakids.co.in
Email: info@alphakids.co.in
Phone: 022 65131155 / 65131166
Address: Bungalow No. 17, Magnum Unit C, 2nd Cross Lane, Lokhandwala Back Road, Andheri (West), Mumbai – 400053
Ranked among top 5 preschools in Mumbai
The Preschool Offers:
Well-planned, structured and themed curricula.
Various activities to develop the child's language, cognitive, emotional, creative, aesthetic, motor and social skills.
Encouragement to grow, learn and build self- esteem.
Play way method to improve memory, alertness and interactive skills.
Simple exercises and bonding sessions to reduce anxiety of the child.
8. Little Bo Peep (Khar West):
Founded over 35 years ago with two children, the school has graduated over 6,000 students so far.
Website: www.littlebopeepschool.net
Email: shweta_01@hotmail.com
Phone: 022-2648 6349 / 2600 0627
Address: Satyam, 2A Anand Vihar, 20th Road, Khar, Mumbai -400 052
Admissions open on a first-come-first-serve basis.
The Preschool Offers:
Curriculum based on Playway methodology.
Teacher-child ratio of 1:10.
In-take age of one year and six months.
Learning tools such as Powerpoint presentations, storytelling, dramatic play, singing, creative sessions, puppet shows.
Sensory materials such as building blocks and jigsaw puzzles.
Well-ventilated classrooms, a play area, library, computer lab, brain gym, cafeteria, splash pool and a ball pool.
Annual sports day, a musical concert, field trips, puppet theatre workshops, dog shows and skits.
A yearly event named "Curriculum Project" where teachers and parents work together to display models of various learning concepts.
[ Read: Is Your Child Ready For Kindergarten ]
9. Casa Bambino Montessori (Bhulabhai Desai Road):
The Preschool Offers:
Curriculum based on Montessori Method of teaching.
In-take age of two years.
A safe and well-looked-after environment.
Indoor and outdoor games which inculcate a spirit of confidence, participation and sportsmanship in children.
A well-maintained car pool system.
Extracurricular activities such as singing, aerobics, yoga and computers.
10. Children's Nook (Gamdevi):
Website: www.jbcn.in
Email: mainbranch@jbcn.in
Phone: 02223804269
Address: 2, Karim Manor, Ground Floor, Krishna Sanghi Path, New Gamdevi, Mumbai – 400 007
Founded in 1984 by the JBCN Group
The Preschool Offers:
Curriculum that is a blend of Montessori, Playway and Gurukul teaching methodologies.
Teacher-student ratio of 1:15.
Theme-based and integrated activities.
A holistic learning experience.
Experienced teachers, educationists and psychiatrists.
Contemporary and child-friendly campus.
Play area consisting of a drama room, puppet corner, art room, library and kitchen corner.
Well-decorated walls with nursery rhymes.
Garden play area and a ball pool.
[ Read : Fun Activities For Toddlers ]
We believe the above information on best playschools in Mumbai will be helpful in your filtering process. Always remember that facilities, fee structure, quality etc. would vary from center to center. We would advise parents to pay a personal visit to the schools before making a final decision.
Good luck and happy learning to your little bundle of joy! We would appreciate you sharing experience with us.
Disclaimer: "The list of schools has been taken from various surveys done by third-party print and online publications. MomJunction was not involved in the surveys nor it has any business partnerships with the schools covered in the list. This post is not an endorsement of the schools and parents' discretion is advised in selecting a school."
Recommended Articles:
The following two tabs change content below.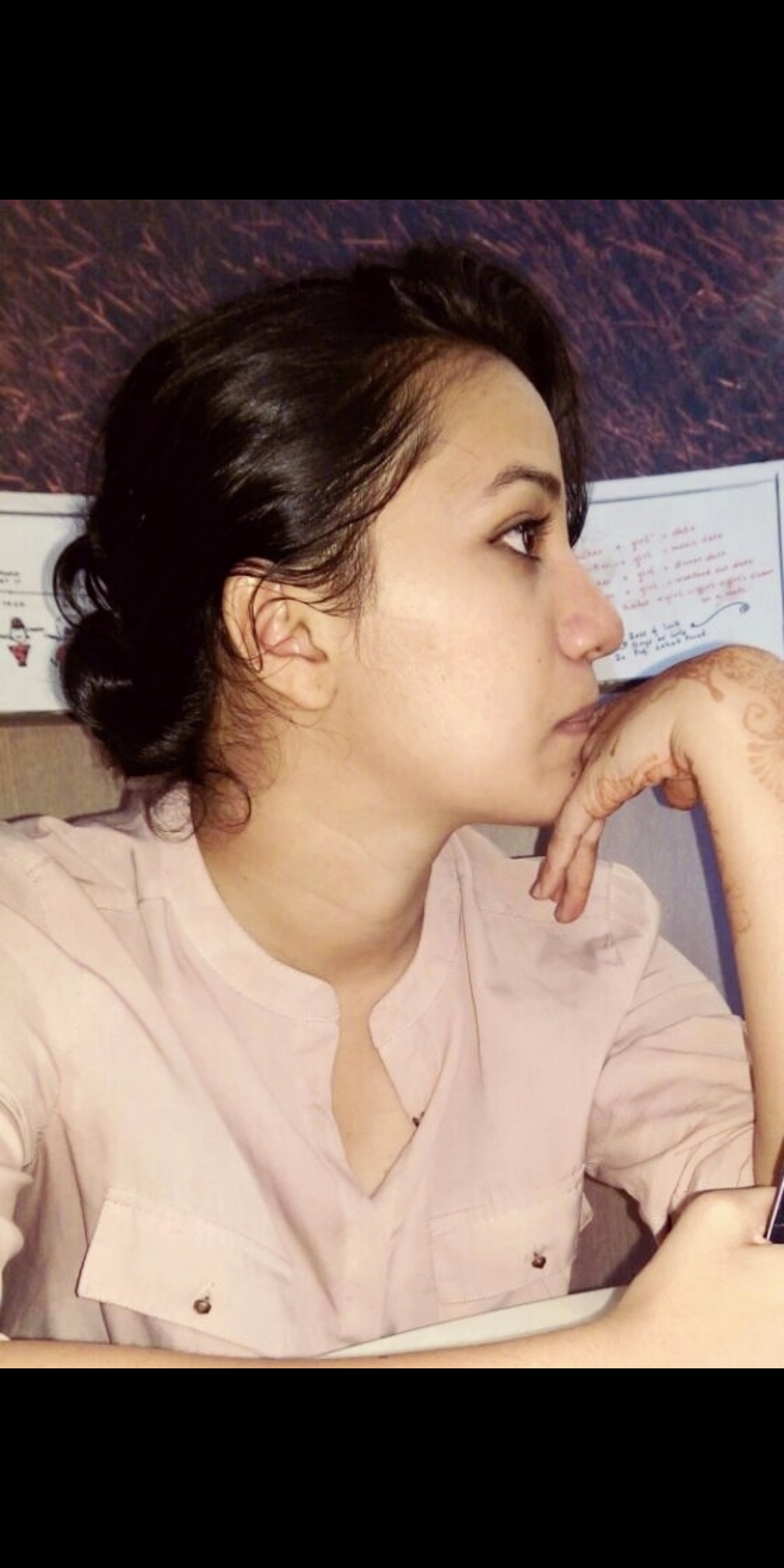 Mitha Shameer
Mitha is passionate about writing on topics related to women and children. She loves to present the brighter side of life to her readers in the form of her articles. She writes on games, stories, arts & craft, celebrations and more for MomJunction. When she isn't glued to online shopping websites, she loves reading books and watching F.R.I.E.N.D.S.