If you are wondering whether you are expecting or not, here's our list of the best pregnancy tests to help you out. Although the wait can be challenging, pregnancy test kits reveal the results within a few minutes. If your periods are late, these kits might help calm your curiosity without having to visit a hospital. These pregnancy kits use the human chorionic gonadotropin hormone (HCG) to detect if you are pregnant. The presence of this hormone indicates pregnancy as it is only released after the formation of the placenta.
To get more accurate results, follow the pregnancy kit instructions stringently. So, if you are confused about which kit to choose, you can explore our list to learn more.
11 Best Pregnancy Test Kits

This pregnancy test kit contains 25 highly accurate early detection pregnancy tests that ensure consistent and clear results. All you need to do is immerse the early detection pregnancy test strips in your urine for 10 seconds to read your results. As always, 1 line reads as a negative result, and 2 lines mean you may be pregnant. It's recommended to use a urine sample after not urinating for at least 4 hours and not immerse it past the MAX line indicated on the strip.
FEATURES:
99% accurate
Clearly marked lines
Gives results in 5 minutes
HCG levels as low as 25 ml in urine can be detected
This pregnancy test kit offers an accurate and convenient pregnancy reading right at the comfort of your home. If you see a single line in the control zone, the result is negative, whereas the result is positive if 2 lines appear. If you happen to see a line or no line in the test zone, you must retake the test. Like other good pregnancy tests, this, too, uses the pregnancy hormone, HCG, to detect a result. The color intensity of the test bands may vary depending on the concentration of the HCG hormone detected.
FEATURES:
Affordable
Easy to use
Clearly marked
Sensitivity of 25 mIU, or 25 ng/L
This unique digital pregnancy test kit includes 2 different tests bringing you extra value and peace of mind. It has 2 digital pregnancy tests with a smart countdown and 2 rapid detection pregnancy tests, giving you 2 different yet equally accurate ways to help you find your awaited result. The digital pregnancy test provides the result in clear words of 'pregnant' and 'not pregnant' and counts down to your result. The rapid detection pregnancy test has a color change tip and provides fast results with a clear plus (+) or minus (-) sign in less than 3 minutes. This enables you to double-check your result. Both tests are over 99% accurate and are so sensitive you can use them up to 5 days sooner than your missed menstrual period.
FEATURES:
50% wider
'No mess' absorbent tip
Result within 3 minutes
Unique floodguard technology to prevent excess urine from entering the device.
When you're anxious about receiving your result, you don't need the added stress of an inaccurate reading. Hence, it is best to purchase the most sensitive pregnancy tests like this one from Pregmate. It enables early detection and will work 5 days before your missed period with results that are 99.8% accurate by testing the HCG in urine. All you need to do is dip the strip into the urine for 3-5 seconds, lay the strip flat and read the results in 5 minutes. 2 lines mean you have a positive pregnancy result, and 1 line means it is negative. The color intensity of the lines may vary as different pregnancy stages will have different concentrations of hormones.
FEATURES:
Easy to use
Sensitivity level of 25 mIU/mL
Accurate and highly reliable
Each test is sealed in individual pouch
One of the most accurate pregnancy tests in the market, this one is sure to give you results you can bank on. When testing for pregnancy, you want to be confident, and this test detects all forms of pregnancy hormones. The kit includes 1 early result test, 1 digital test, and 1 quick-result, 1 minute check. All offer a different way to learn your result, so you are assured of accuracy when the time comes. Each test that is part of this pregnancy test kit gives its result in 3 minutes or less.
FEATURES:
Over 99% accurate
Detects 4 major forms of HCG
Provides 3 ways of testing
Can detect your pregnancy 6 days before your period is due
This product has both an ovulation tracker and pregnancy detector for a complete pregnancy testing process! You can finally monitor, keep track of your fertility, and pinpoint the exact and best time to conceive. This best home pregnancy testing kit contains 50 high-quality ovulation tests which check for the luteinizing hormone to show when you are ovulating, so time the trial period accurately. It also includes 50 pregnancy or HCG test strips, so you are updated about your pregnancy's news in the comfort and privacy of your own home!
FEATURES:
Non-toxic
Extremely reliable and accurate
Professional-grade
Gives results in 5 seconds
OB/GYN-recommended
One of the best early pregnancy tests, this combo predictor kit, contains 8 LH ovulation tests and 2 HCG pregnancy tests. The ovulation test helps you track your ovulation cycle by measuring your LH surge, and the pregnancy test can detect pregnancy by measuring the HCG hormone. Just hold the absorbent tip in the urine stream for 3 seconds or dip the absorbent tip in the urine sample for 10 seconds, and the results will be ready in a matter of minutes. A test line as dark or darker than the control line indicates a positive result for ovulation, while for a pregnancy test, 2 lines mean pregnant and 1 line means not pregnant or an invalid test result.
FEATURES:
Individually sealed
Results in 5 minutes for pregnancy
Results in 10 minutes for ovulation
99% accurate results
Can detect levels of HCG as low as 10 mlU/ml
Can detect pregnancy 6 days before your expected period
This early detection pregnancy test checks the HCG hormone and provides a quick and reliable test result for a trustworthy and comfortable experience at home. The kit has 40 pregnancy test strips and 40 free urine cups and is one of the most cost-effective products on the market. It's easy to use, and all you need to do is open the pouch, dip the home pregnancy test strip into the liquid for a few seconds, lay flat, and then read the display. Each HCG strip is individually packed so that they stay sterile and fresh.
FEATURES:
Over 99% accuracy
Compact and portable
Detects 5 days before the period
Can detect HCG levels as low as 25 ml
Results available in 5 minutes
This most reliable pregnancy test detects HCG approximately 1 week after a missed period. It comes in a pack of 5 tests, and you can read the results in 3-5 minutes. If the test is positive, distinct color bands appear In both the control and test zones, and if the test is negative, only 1 color band appears in the control zone, while no band will appear in the test zone. This pregnancy test can reliably detect the HCG hormone approximately 1 week after a missed period.
FEATURES:
Top quality and low cost
Accurate results above 99%
Easy to read results
Easy to carry
Is able to detect levels of HCG as low as 25 ml
In this easy-to-use pregnancy test kit, you simply dip the test in your urine until the dye rises to the result window, which takes approximately 5-10 seconds. 2 lines mean you may be pregnant, and 1 line means you may not be. Pregnancy is detectable 1 day before the expected period, and each test comes sealed in an individual pouch.
FEATURES:
Accuracy of 99%
Cost effective
Powered by an intelligent app
Results take just 3 to 5 minutes
Detection of levels of HCG as low as 25 ml
All you need to do is dip the test in your urine for 5 seconds and read the results within 3 to 5 minutes. 2 lines mean the pregnancy is positive and 1 line means the pregnancy is negative. Powered by the intelligent Premom App, it's the first choice of women trying to get pregnant. The pregnancy test contains antibodies that can specifically react with the HCG hormone. When HCG in the sample reaches the test zone region of the test, it will form a rosy pink line. If there is no line, it suggests a negative result.
FEATURES:
99% accurate
Portable and easy to use
Is able to detect levels of HCG as low as 25 ml
Pregnancy detectable 5 days before expected period.
Now that you have been through our review of the 11 best pregnancy test kits, you need to realize that all home pregnancy tests measure the level of a hormone called HCG that is only produced by your body when you're pregnant. What varies is the way they take that measurement. Here are some pointers for finding the best pregnancy test kit for yourself.
How To Choose The Right Pregnancy Test Kit
Both these tests are equally accurate, but the difference is in the way you read the results. The digital tests spell out the results and tell you whether you're pregnant, while you have to read a line on the regular test, which might be rather faint if you take the test too early. Regular tests are generally less expensive than digital tests.
Some women only feel comfortable with a branded pregnancy test, but the fact is that generic brands are just as accurate as a branded test, as long as you test seven days after missing your period. And, of course, you'll save money by buying the generic test.
Many pregnancy tests guarantee early detection results, from 5-7 days before you miss your period. If you opt for an early detection test, it will be more expensive, which can be worth it if you're having an overkill of anxiety! But do read the fine print of these tests that mention that they do not guarantee accuracy.
Some pregnancy tests come as a stick that you are supposed to pee on directly. Strips, on the other hand, usually require to be dipped into a cup of urine. A third and less common type involves using an eyedropper to take urine from a cup and then dropping it into the test's reservoir.
Frequently Asked Questions:
1. When is the best time to take a pregnancy test?
For the most accurate result, you should wait to take a pregnancy test a week after missing your period. If you don't want to wait so long, you should wait at least 1-2 weeks after ovulation.
2. How do I take a pregnancy test?
Urine pregnancy tests are easy to use and similar from one brand to another, but in any case, you should always read the manufacturer's instructions thoroughly. Each test features a strip on which you put the urine by urinating on it directly or dipping the test strip in a container with urine for a few seconds. Wait for a few minutes and read the results. The instructions on the product will tell you how to interpret them. The test may read "+", "yes" or display a specific color if the results are positive.
As soon as you conceive, your body starts producing an HCG hormone that doubles every 2-3 days and peaks by the end of the first trimester. Pregnancy tests check the amount of HCG present in your urine. So if you are in a hurry to know whether you are pregnant or not, these pregnancy test kits are an easy and convenient way of knowing the results within the privacy of your home. These tests are more accurate the longer you wait to take them, and so testing on the day of your expected period or after will yield a more precise answer. We hope our review of the 11 best pregnancy test kits will help to make your choice easier.
The following two tabs change content below.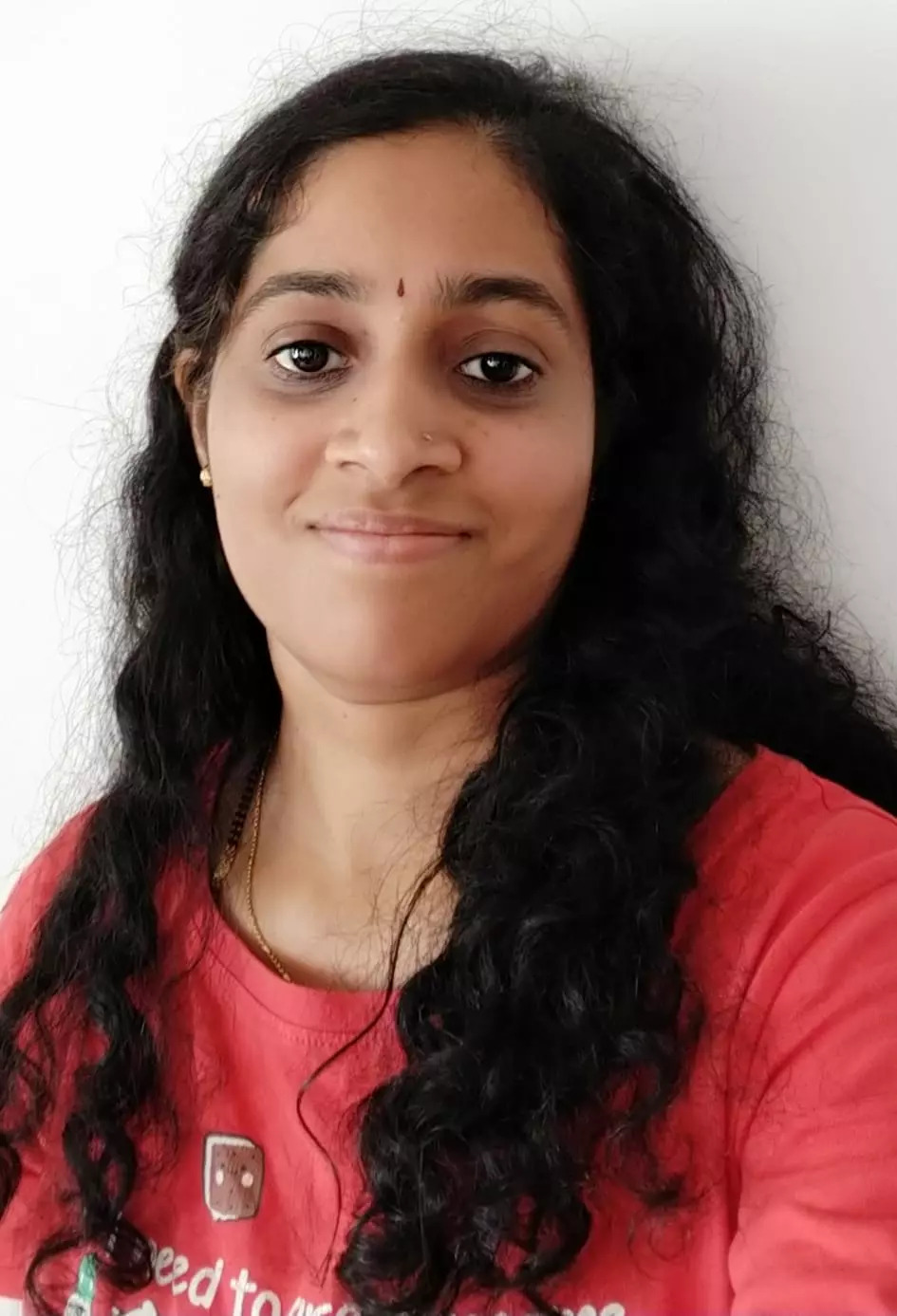 Vibha Navarathna
Vibha is a coder turned content writer. She holds a Masters degree in Computer Applications and a certificate in 'Introduction To Child Psychology'. Her passion for writing fresh and informative content made her a full-time writer. Holding certifications in content writing and creative writing, she writes on electronics and baby products for MomJunction. Apart from work, Vibha is found reading...
more