The search for the right pre-school is not easy!
Pre-schools are now inevitable for a child's holistic development. Steadily they have become a mandatory requirement (for some of the schools) for a child to have studied in a pre-school before stepping into nursery class.
Our Recommendation For The 10 Best Pre/Play Schools In Indore:

We've tried to make your work a tad bit simpler by bringing to you a list of top 10 pre schools in Indore which have been rated very high in various educational websites and recommended by several parents.
Here is our handy list, that will make shorten your time looking for the best play school in Indore for your child:
1. Globe Tot'ers: A Birla Preschool (Vijaynagar):

The Pre-School Offers:

A strong teacher-parent collaboration program.
Well-ventilated classrooms.
Well stocked library to develop reading habits in children.
Bright indoors and green outdoors for a perfect learning experience.
In house kitchen to prepare hygienic food for children.
Efficient transport service.
 2. Shri Ram Centennial School (Vasant Vihar):
The Pre-school Offers:

Facilitate learning by exploration, experimentation and conversation.
Interactive theme based activities.
Sports facilities such as swimming pool.
Advanced technology aids for teaching.
Unique Play Way Program for kids.
 3. Vedaant Pre-school (Vijaynagar):
The Pre-school Offers:

Aims at inculcating the zeal for innovation, confidence and creativeness in students.
Believe in pursuit of excellence in academics.
Teacher student ratio is 1:10.
Spacious playground, skating rink, swimming and sand pool. Also a mini zoo.
Monthly excursions are a part of the curriculum.
Strong teacher-parent relationship program.
Periodic horse, camel & elephant riding facility.
 4. Little Millennium (Manish Puri):
The Pre-school Offers:

Teacher student ratio is 1:10.
Strong R&D Team works to deliver the best enhanced curriculum for a child's overall development.
Unique seven-petal approach.
Field trips and celebrations.
5. The Daly College (Residency Area):

The Pre-School Offers:

Well qualified and experienced teachers from different educational backgrounds.
Canteen providing healthy and hygienic food.
Sports facilities like swimming pool, football, athletics and more.
Special medical facility available in case required.
6. The Emerald Heights International School (Rau): 
The Pre-School Offers:

Separate reading & play room, computer lab and mini auditorium for the tiny toddlers.
Swimming, dance and other adventure activities available for kids.
Experienced handpicked staff proficient in activity based teaching.
Optional Educational tours organized by the school.
7. Step By Step Preschool – Khajrana road
The Pre-School Offers:

Transport facility.
Audio-visual methodologies to help enhance kids' understanding.
Separate computer lab.
Step-by-step approach for the development of a child.
8. The Tree House (Vijaynagar):
The Pre-School Offers:

Focus on communication and cognitive skills of a child.
Festival celebrations, theme-based activities, dramatics, and water play as a part of daily activities.
Regular summer camps, hobby classes and other day care services available.
9. GyanKriti (Vijaynagar):
The Pre-School Offers:

Relatively new organization.
Unique "5G Theory" for the overall development of kids.
Great parent-teacher-school relationship building program.
Belief and execution in the multiple intelligence theory.
10. The Shishukunj International School (Jalaria):
The Pre-School Offers: 
Belief and execution in the philosophy "Don't teach me, reach me!"
Facilities like swimming pool, martial arts and many more.
Distinguished faculty who help in providing the most apt knowledge to your little one.
We sincerely hope this list of play schools in Indore will help you make the most informed decision for your darling. Do remember that a personal visit is a must before choosing a preschool.
If you have more good suggestion, please share them with other parents it in the section below.
Disclaimer: "The list of schools has been taken from various surveys done by third-party print and online publications. MomJunction was not involved in the surveys nor it has any business partnerships with the schools covered in the list. This post is not an endorsement of the schools and parents' discretion is advised in selecting a school."
Recommended Articles:
The following two tabs change content below.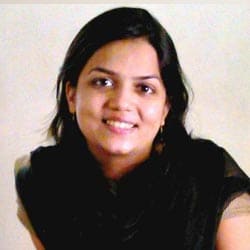 Manjiri Kochrekar
Manjiri is a freelance writer with experience in writing on a wide range of topics, including travel, education, yoga, and children's activities, fun and learning. She is passionate about creative writing and loves to put her thoughts into words. Manjiri excels in breaking down complex information, ideas and aspects of life into simpler elements for an easy read.